Top 4 Methods to Help You Create DVD with easy DVD Creator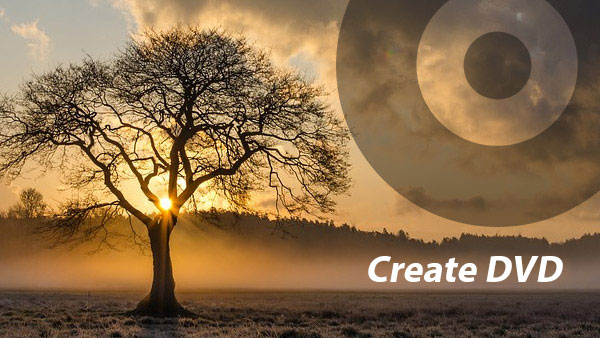 You may have a lot of videos in different format and want to play them on your DVD player. Even more likely, you would like to give a DVD disc which carrys memory to your friend as a present. This article will show you some easy tools to assist you create DVD from MP4, DVD from AVI, MKV and other video format, here also introduces you some wonderful DVD creator software for free.
1. The easiest DVD Creator software to create DVDs from any video formats
You may like to use one software to meet all your needs with ease, so there is a wonderful DVD creator software which can help you professionally make DVD disc, DVD folder and ISO file from MP4, AVI, FLV, MKV, WMV and other formats with single click.
Key features:
1. Support almost popular video formats like MP4 to DVD, MKV to DVD, AVI to DVD, WMV to DVD and more.
2. Add audio track and subtitles to DVD with ease.
3. Customize menu, frame, button, text, background music and picture free.
4. Edit video files by trimming, cropping, adding watermark, adjusting effect and merging functions.
5. Superfast speed to create DVD than other tools.
Steps:
Import video files (click "Add" button to browse video or image files from your computer) – use one or more edit tool to customize your video before creating DVD (you can crop/trim video, add watermarks, subtitles and adjust video effects even change language) – design your own DVD menu (in the "menu" tab, you can make personalized DVD menus) – start creating your DVD.
2. Using free DVD authoring tools to create DVD movie
DVDStyler is a free DVD creator (It has Windows, Linux and Mac version than Windows DVD Maker), it allows you to convert your footage into a DVD-friendly format, but also creates professional-quality DVD menus.
Steps:
Open it – select "Create a new project" first (set your disc capacity, video format and so on). Add movie clips (click file browser, drag the desired movie clips onto the Title Set Manager).
Create your DVD menu (click background and select a DVD menu by double clicking, you also can set the menu title and other options).
Save your project and then create a DVD.
Advantages:

This kind of free DVD Creator has extremely easy and capable interface. This super DVD Creator tool is interactive when creating DVD with individual menus.

Disadvantages:

The DVD creation process takes several hours. DVDStyler does install some toolbar software and will change your browser home page and install additional software if you just "next, next, next, finish" through their installation process. What's more, when you enjoy this DVD Creator for free, you will find it always has a roundabout process to create DVD by creating an ISO and then make DVDs.
3. A good tool of Creating high quality DVD disc with RZ DVD Creator
You may find two methods above, they all have their own shortages, so there is another easy DVD Creator for you.
Steps:

When you use RZ DVD Creator, the first thing you should do is that click "Add" button to upload the original video you needed -- Then choose "DVD-NTSC or DVD-PAL" to ensure your ideal standard video DVD – Set the target path which the created DVD will be saved in – Click "start" to create MP4, AVI , MKV and any videos to DVD.

Advantages:

It has a simple interface and easy to use.

Disadvantages:

You cannot find a wide selection of editing tools such as extra video effects and cropping that you can find with other Video to DVD Converter. And it just has an average DVD creation speed.
4. Create a DVD-Video disc with Windows DVD Maker
Notice:

Windows DVD Maker is a free and easy to use DVD creator which is just included in Vista and Windows 7. However, you might need to install the correct codec for it to work.

Steps:
Open the Windows DVD Creator - Click "Add item" to add your videos (you can change the order on your final DVD to make it easy to preview).
Customize your DVD video (you can create the DVD menu style, menu text and buttons. You also can choose the settings for a slide show on the DVD).
Create DVD by this Windows free DVD creator software, and you just need to click "Burn" finally.
Advantages:

This DVD Creator is free and easy to use.

Disadvantages:

It is just provided by system of Vista and Windows 7, and you can't use it if you have Mac or other system. Besides, it is short of editing functions and cannot meet your various editing needs.
All above 4 efficient methods (4 professional DVD Creators) can help you create DVD videos or movies from almost any video file, and you can choose the favorable one to solve your problem conveniently.
You May Like the Hot Software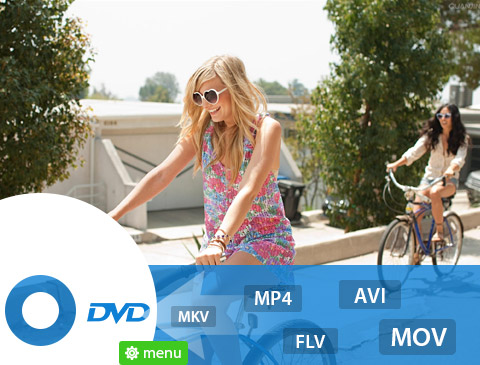 Convert popular video formats like MP4, MKV, AVI to DVD.
Customize menu, frame, button, text, background music and background picture.
Edit video files by trimming, cropping, adding watermark, adjusting effect and merging.

Click here to join the discussion and share your comments