MTS to MP4 – How to Convert Camcorder MTS to MP4 Format
"I just took some videos with Sony camcorder, but the files are too large to my iPhone X. Is there any method to convert MTS files to videos compatible with iPhone in high quality?"
MTS is also known as AVCHD (Advanced Video Coding High Definition). Just as the name of the files, MTS is a video format for high definition. It is a format most commonly used by Panasonic and Sony camcorders. MP4 is an output option for most of the camcorders, which is featured for its compatibility. If you have already taken some videos in AVCHD, the files might be too large to video editor on computer, or playback on smartphones. As for the case, you have to convert camcorder MTS to MP4 instead.

Why do you need to convert MTS to MP4? You have to learn more detailed information about these video formats first. Here you can find the file extension, video quality, video codec and other information related to these files. Moreover, the article also explains the best method to convert AVCHD to MP4 with efficiency.
Part 1. Comparison between MTS and MP4
Which format should you choose, MTS or MP4? When you want to take some videos with camcorders, you might have difficulty to choose the suitable format or need to transcode MTS files to MP4. Here is the information you can take for reference.
| | MTS | MP4 |
| --- | --- | --- |
| File Extension | MTS is a video format of AVCHD, which uses CABAC compression technique of AVC, CABAC is a lossless compression technique and one of the primary advantages of the H.264/AVC encoding scheme. | MP4 also uses MPEG AVC, but only in quality, the number of B-slices, macro blocks and more other information is not available. |
| Video/Audio Codec | MTS uses MPEG-4 AVC /H.264 as the video code and Dolby Digital AC-3 as audio codec. | MP4 uses HEVC/MPEG-H Part 2/H.265, MPEG-2 Part 2, MPEG-4 ASP, H.264/MPEG-4 AVC, H.263, VC-1, Dirac, others. |
| Video Quality | Usually the MTS recording files for Sony and Panasonic camcorder with HD (1080i, 1080p and 720P) and SD videos. Even if you record with other AVCHD video format, it always provides the high quality videos without problem. | Usually camcorders captures MP4 all the way up to 1080p at 60 frames per second. MP4 files also support HEVC/H.265 codec. If you are limited in size of your SD card, it is recommended to save the files in MP4 format. |
| Compatibility | If you need to convert the recording to DVD or Blu-ray, MTS files are recommended solution on HDTV. | MP4 file is one of the most frequently used video formats for iPhone, iPad and Android devices. Moreover, most of the video editing software or video player all support the video format. |

Part 2. Why do you need to convert MTS to MP4
1. Compatible with most of the devices
When you need to copy the MTS files to computer, which you cannot open the RAW video format directly with the default media players. Not even to mention iPhone, iPad and Android tablets, which does not support any AVCHD format. You have to convert MTS to MP4 in order to playback the files. Moreover, you also need to get a MP4 file in order to upload the videos into online streaming websites.
2. Small in size and relatively high in quality
If you copy MTS video to some video editors, the large video size makes it difficult to load or edit the files in MTS format. Instead MP4 is small in size and relatively high in quality. Usually a 30 min 1920*1080 AVCHD files is 300MB to 400MB, while the same files in MP4 is 100MB. It is the reason that it becomes a standard for all the hardware devices. In order to edit the video files smoothly, you have to turn MTS to MP4 beforehand.
But when you need to create DVD or Blu-ray discs, you can take advantage of the Dolby AC-3 encoding in addition to LPCM to get the best audio files. The PCM audio recordings are RAW digital samples with compression, which is much better than AAC audio in MP4.
Part 3. How to convert MTS to MP4 with efficiency
Is there an efficient method to convert MTS to MP4 in high quality? Whether you need to convert camcorder MTS to MP4 for iPhone/iPad/Android phones, or adjust the audio quality for the MP4 format, Tipard Video Converter Ultimate should be right program you have to take into consideration.
1. Convert camcorder MTS to MP4, or even optimal MP4 format for different devices.
2. Adjust the video quality, video codec, audio codec, bitrate and other parameters for the output MP4 format.
3. Edit and manage the videos, such as enhance video quality, rotate, crop, adjust effect, clip and add watermark.
4. Batch process to convert AVCHD files to MP4 format within a short period in high quality.
Step 1
Add MTS files from camcorder
Download and install Tipard MTS to MP4 Converter, launch the program and click the "Add File" to import the MTS or other AVCHD files from camcorder to the program. If you directly add MTS files from camcorder, which has a file extension as MTS. While if you export the MTS video to PC before converting, the file extension will change into M2TS.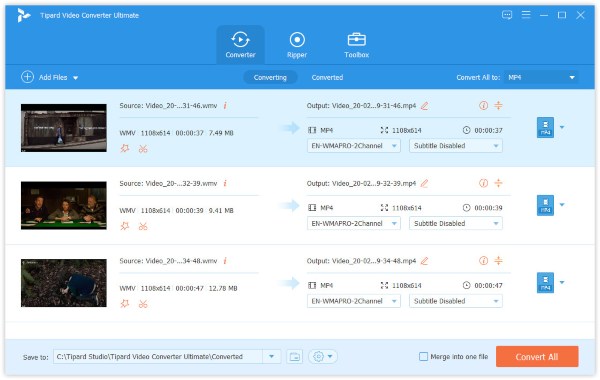 Step 2
Choose the output MP4 format
Click the "Profile" button, you can choose the MP4 output format from the drop down list. Besides the ordinary MP4 formats, you can also convert MTS to MP4 format directly optimized for specific portable devices like iPhone X/XR, iPad, iPod, Samsung, HTC, Motorola, PSP, Zune, Wii, Xbox, etc.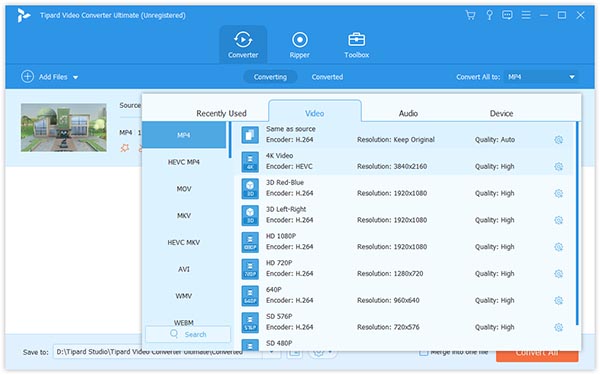 Step 3
Customize output MP4 format
You can choose the desired audio code or video codec for the output MP4. If you just need a part of the files for video editing programs, you can also cut the video. Of course, you can also rotate, flip and further edit the movies. Moreover, you can also find the excellent enhance features to enhance the quality of the camcorder videos.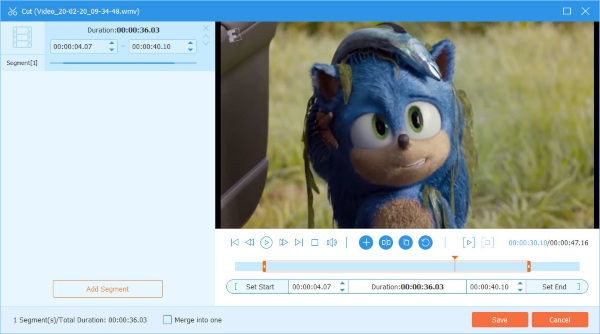 Step 4
Convert MTS files into MP4
After that you can click the "Convert" button to turn the AVCHD files into MP4 formats. The advanced algorithm is able to convert the files in a super fast speed with high quality. Once the whole process done, you can click the "Browse" button to open the MP4 files on your computer or transfer them to other devices.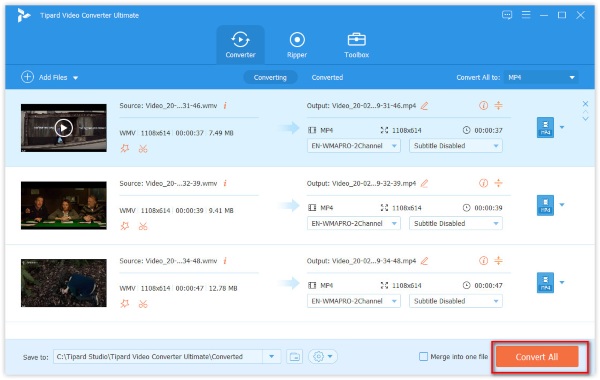 Conclusion
If you want to take videos with camcorder or convert camcorder MTS to MP4, the article is the ultimate guide you should take for reference. Just check out the video codec, usage and other information about MTS or MP4. When you have to turn MTS format to MP4, Tipard MTS to MP4 Converter should always be your first choice. If you have any query about the post, you can share more detailed information in the comments.