Top 5 WMA Players for Windows/Mac/Android/iOS You Should Not Miss
As we know, WMA is the abbreviation of Windows Media Audio. Developed by the Microsoft company, it provides higher audio quality and smaller file size than the MP3 format. Therefore, it is becoming increasingly popular among music lovers these years.
However, consider the situation that not all music players can open the WMA file, a professional WMA player would be very necessary. Are you tangling over how to choose the most appropriate WMA music player for yourself? You are very lucky because this article will introduce the 6 best WMA music players for Windows, Mac, Android, and iOS. Just check and select the desired one after reading the contents below carefully.

Part 1: Top 3 WMA Players for Windows and Mac
Top 1: Tipard Blu-ray Player
Tipard Blu-ray Player can be the best WMA player for Windows and Mac. It allows you to play much popular music in various formats such as WMA, MP3, and more. While you are enjoying lossless WMA music on it, you can select your favorite audio track and subtitle at any time. Moreover, it is easy to use for its clean and intuitive user interface.
1. Support a variety of audio formats, including WMA, WAV, etc.
2. Provide an easy playback within one click.
3. Enable you to select the audio track and subtitle you like.
4. Bring you the best user experience with a friendly interface.
Step 1
Download the WMA player
To play your favorite WMA music, you can free download this WMA Player first. After that, you can install and launch it on your computer.
Step 2
Play the desired WMA music
You can click the Open File button on the main interface. Then you can choose your target WMA music on the pop-up window and open it. Then the WMA file will play automatically.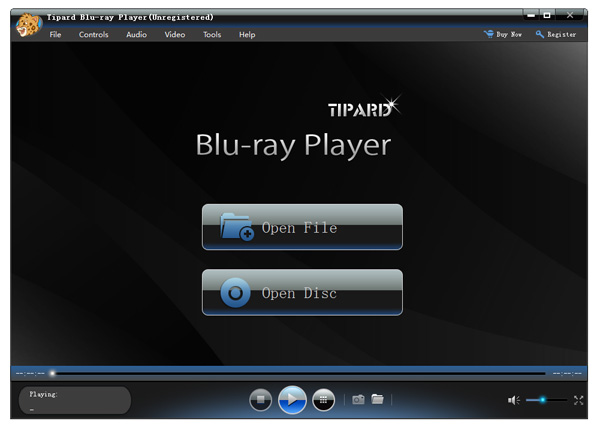 Step 3
Adjust the playback settings
If you want to experience better audio quality through the WMA player, you can select the proper audio track, audio channel, and audio device by tapping the Audio menu on the top. Behind the Audio menu, there are also shortcut keys for you to control the WMA music playback easily in the Controls menu.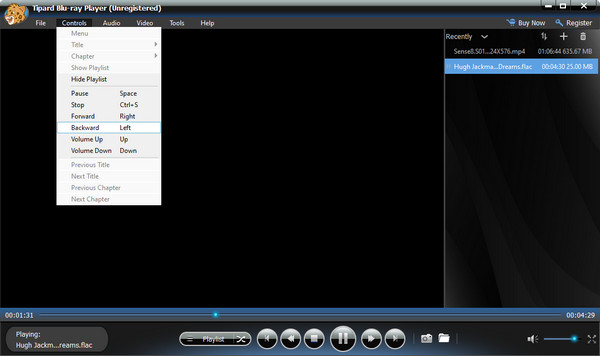 Top 2: Media Player Classic
Media Player Classic is a free WMA player for Windows and Mac. Due to the simple operating procedures, it is friendly to users. But one thing you should notice is that when you tap the stop button, your target WMA music will play from the beginning.
1. Allow you to play your favorite WMA music smoothly.
2. Create a playlist and apple external audio filters.
3. Support to play many popular audio formats besides WMA.
4. Free to use with an intuitive UI.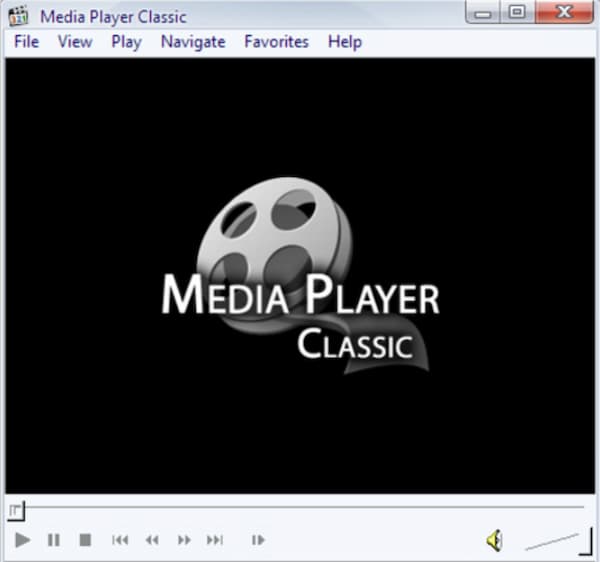 Top 3: 5KPlayer
As a free WMA music player for Windows and Mac, 5KPlayer has many good features. It can deal with almost any audio format you put in it. Moreover, there is a library by which you can manage your WMA music easily.
1. Support a variety of audio formats like WMA.
2. Enable you to play, pause, stop with a few clicks.
3. Allow you to customize your music library as you wish.
4. The WMA player provides an intuitive menu layout.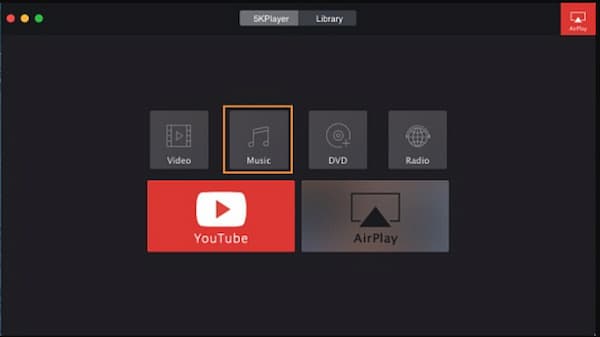 Part 2: Top 3 WMA Players for Android and iOS
Top 4: VLC Media Player
As a free and open-source WMA player for Android, VLC Media Player can play your favorite WMA music file smoothly. Although it is free software, there is no virus. But it doesn't allow you to manage your music as you wish.
1. Support almost all audio formats, including WMA, MP3.
2. Play your favorite WMA music with no quality loss.
3. Provide you some basic functions to adjust the playback.
4. It is a completely free WMA player with no virus at all.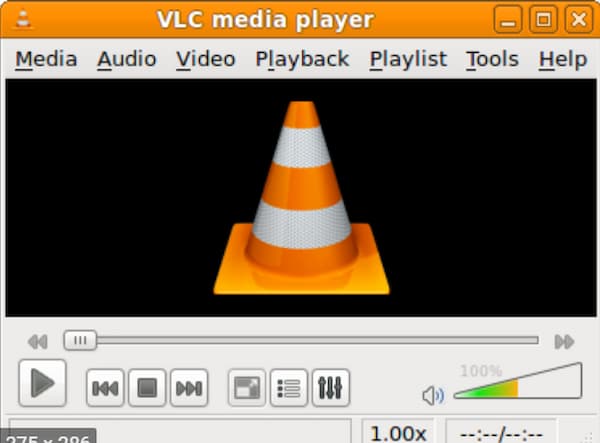 Top 5: Google Play Music
Google Play Music is a good WMA music player for iOS. It allows you to enjoy millions of songs in various formats like WMA with high quality. The smart app can recommend you much music according to your taste.
1. Play many popular music formats like WMA, MP3, and more.
2. Allow you to store your favorite of up to 50000 songs.
3. This WMA player enables you to create your playlist.
4. Easy to use with a clean user interface.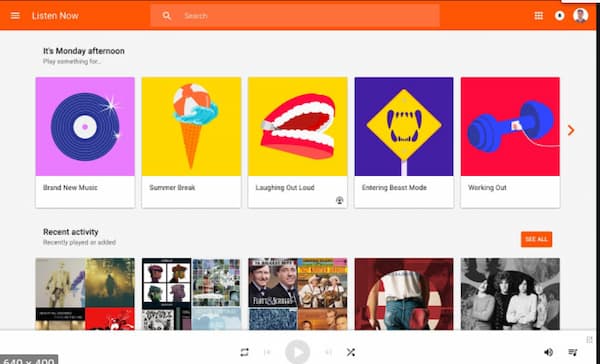 Part 3: FAQs of WMA Players for Computers and Mobiles
1. Can Windows Media Player convert WMA to MP3 format?
Yes. The Windows Media Player supports converting WMA to MP3 format. First of all, you should open your WMA file on the Windows Media Player, and then choose to convert the WMA to MP3. You just need to select the output format as MP3. After that, you can click the Convert button to get an MP3 file.
2. Is WMA better than MP3?
Even though the WMA music file takes smaller space, it has the same audio quality as MP3. However, the MP3 has better compatibility than WMA. Therefore, you can choose a proper kind in a different circumstance. You can also choose Tipard Video Converter to help you convert WMA to MP3, FLAC, and even MP4.
3. Can WMA music file play on a DVD player?
No. The WMA file cannot be played directly on the DVD player, so you need to burn it to the DVD player first. Or you can also convert it to other playable formats.
Conclusion
This article lists the 5 best WMA plays for Windows, Mac, Android, and iOS. If you want to play your favorite WMA music, you can choose from them. However, if you are hunting for the best WMA player with smooth playback and high audio quality, then Tipard Blu-ray Player should always be the best choice.