6 Best Audiobook Player Apps on Computer and Mobile You Should Not Miss
An audiobook player is a digital program that enables you to read books out loud with failing eyesight or other conditions that make reading difficult. However, there are a lot of audiobook players on market and it is impossible for ordinary people to identify the best one for their device. Therefore, this post will share you top 6 audiobook players for Windows, Mac OS X, iOS and Android. So that you can listen to your favorite books easily.

Part 1: Top 3 Audiobook Players for PC/Mac
Top 1: Tipard Blu-ray Player
Today, it is easy to download audiobooks from websites, but they might be encoded with different formats, like WAV, AIFF, MP3, M4A, etc. When looking for the best audiobook player, you should learn whether it can support these formats. Tipard Blu-ray Player is a powerful audiobook player and can meet all your need.
Key Features of the Best Audiobook Player
1. Support almost all multimedia formats.
2. Play audiobooks with the original audio quality.
3. Offer an audio equalizer to optimize the experience.
How to Play an Audiobook on PC
Step 1Open an audiobook
The best audiobook player is compatible with Windows 10/8/7 and Mac OS X. Install it on your computer and launch it. There are two ways to open an audiobook. Firstly, click on the Open File button, find and open the audiobook. Or drag and drop the audio file into the main interface to open it directly.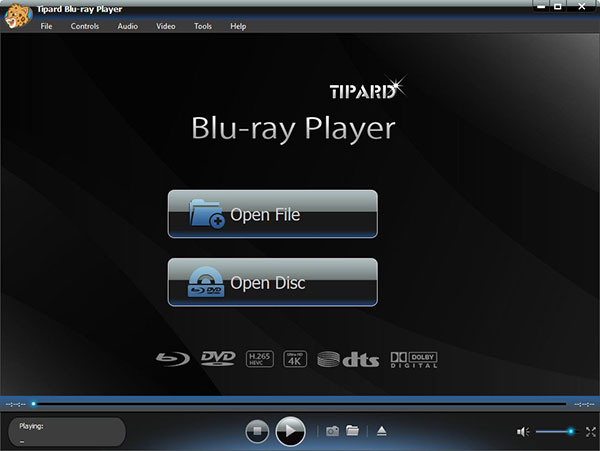 Step 2Full control playback
After audiobook loading, it will begin playing immediately. You can control the playback at the bottom, like fast forward, rewind, pause, and adjust volume. If you want to get advanced controls, go to the menu bar at the top the screen.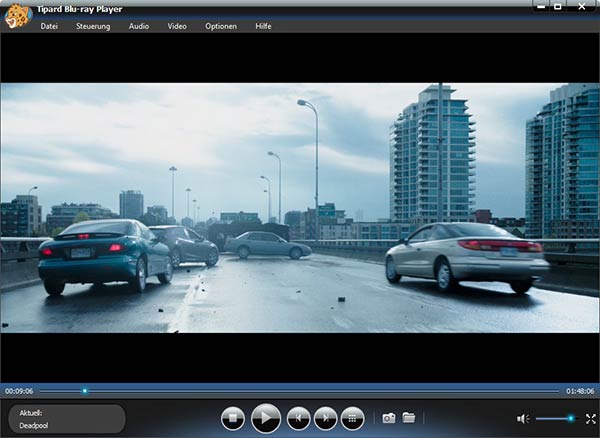 Top 2: iTunes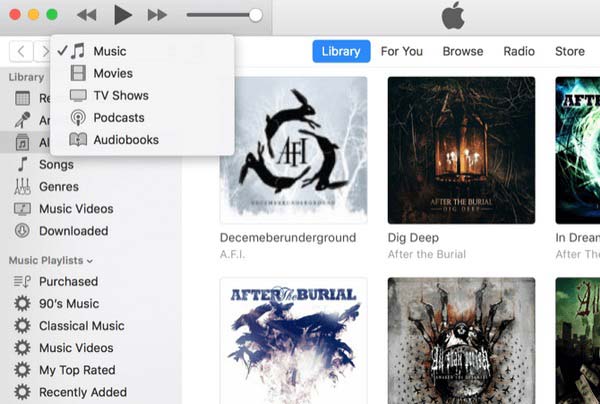 iTunes is one of the best audiobook players for PC and Mac. In addition to play audiobooks, it makes audio management easy. Plus, you can find a lot of contents with the library, though most are not free.
Pros
1. Include an intuitive interface.
2. Organize audiobook files.
3. Manage audiobooks on playlists.
Cons
1. It slows down your PC.
Top 3: WorkAudioBook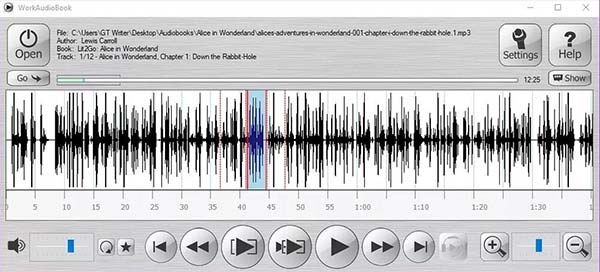 If you do not mind the outdated design, WorkAudioBook is another audiobook player for PC. The most useful feature is to add bookmarks on your book and then you can listen to the important clips again.
Pros
1. Play audiobooks easily.
2. Repeat fragments.
3. Support subtitles.
Cons
1. It only supports limited formats.
Part 2: Top 3 Audiobook Players for iPhone/Android
Top 1: Audible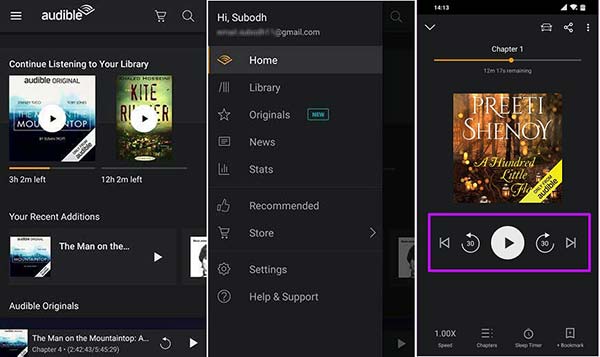 Platform: Android 4.1 and up or iOS 14.0 or later
Price: Free with in-app purchase
Audible is not only an audiobook player, but also a collection of audiobooks. It means that you do not other sources to find and listen to your favorite books on iPhone and Android devices.
Pros
1. Include a large library.
2. Play audiobooks smoothly.
3. Offer free contents.
Cons
1. It is only available to the latest iPhones.
Top 2: Audiobooks.com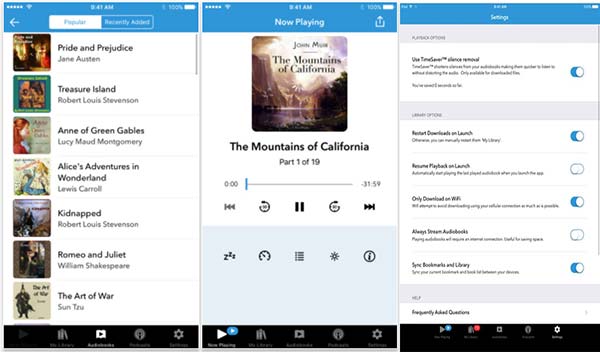 Platform: Android 6.0 or up and iOS 12.0 or later
Price: Free
As its name indicated, this smart audiobook player is the mobile app of Audiobooks.com, which is a platform of audiobook. Similar to Audible, you can find oceans of free and paid contents in the app.
Pros
1. Free to download.
2. Store audiobooks in cloud.
3. Control playback speed.
Cons
1. The service requires subscription.
Top 3: Google Play Books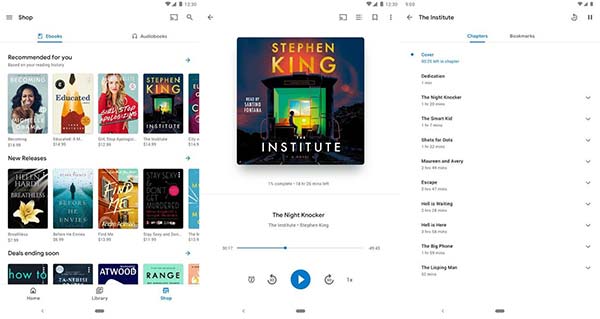 Platform: Android 6.0 or up and iOS 13.7 or later
Price: Free
After released, this audiobook player has attracted a lot of users on both iOS and Android. It does not require monthly subscription or other limit. All you need is a Gmail account. Plus, there are tons of contents.
Pros
1. Find audiobooks and chapters.
2. Listen to books, comics, and more.
3. Sync notes to Google Drive.
Cons
1. The recommendation is decent.
Part 3: FAQs about Audiobook Player
Where can you get audiobooks for new devices?
There are a lot of audiobook websites, like Audiobooks.com, Google Audiobooks, Kobo Audiobooks, etc.
Is it worth to buy an audiobook device?
You can download an audiobook player and turn your handset or computer to audiobook device without extra payment.
How do seniors benefit from audiobooks?
Seniors can listen to their favorite books and contents even if you cannot read paper clearly. It is a good way to keep elderly mind busy and in shape.
Conclusion
This post has identified and shared top 6 best audiobook players for computer and mobile devices. As a new way to get knowledge and information, audiobook is increasingly popular among all ages. Tipard Blu-ray Player, for example, can help you listen to your favorite audiobooks in various formats on PC and Mac machines. Also, it is regarded as the best HD video player that supports playing all popular video files, such as MP4, AVI, MOV, VOB, etc. If you have other questions, please leave your message below this post and we will reply on it quickly.