HD Video Player - Play 4K Videos on Your Windows/Mac Easily
Gone are the days when 1080p videos were in vogue. With the improvement of digital cinema pixel resolution, people prone to watch videos or movies in 4K UHD. As a result, how to find a professional HD video player can be a big concern among the public.
If you are looking for a video player to play your favorite movie or video in HD, you are in the right place. Listed below are the top 5 HD video players for Windows and Mac you should know. Just check and select one according to your requirement.

Part 1: Top 5 HD Video Players for Windows and Mac
Top 1: Tipard Blu-ray Player
Tipard Blu-ray Player is an all-in-one HD video player for Windows and Mac. It enables you to play 4K videos of various formats while keeping lossless quality and effects. Therefore, you can enjoy a wonderful visual experience. Moreover, when you are playing your 4K video, you can freely capture your favorite image in high definition.
1. Support to play any video files like MP4, MKV, WMV, MOV, and more.
2. Play 4K, 1080p HD videos with stunning quality and effects.
3. Select the audio tracks/subtitles and snapshot wonderful moments as you wish.
4. Easy to use with a clean and intuitive user interface.
Step 1
Launch the Tipard Blu-ray Player
Launch this HD video player on your Windows or Mac after installation. To play your favorite HD video, such as a 4K video, you can click the Add File button on the main interface.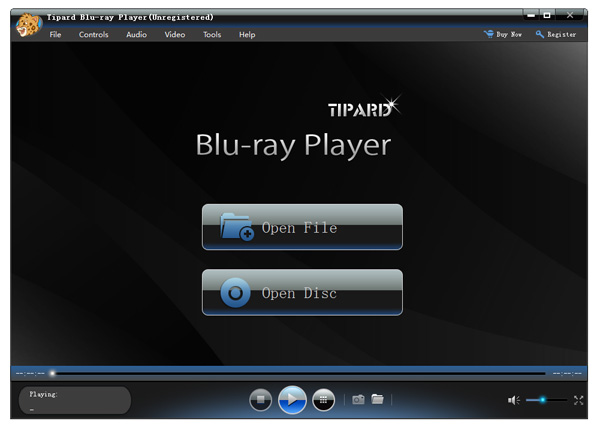 Step 2
Add the desired 4K video
After that, you can choose the 4K video you want to play on the pop-up window to add it to this program. Then your 4K video will play automatically.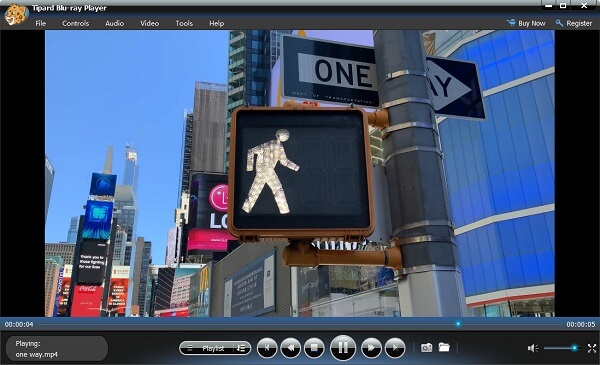 Step 3
Adjust the setting
You can freely forward, backward, and pause your video by click the corresponding icons on the bottom. To screen capture the image you like, you can click the Snapshot icon behind the playback options.
Note: To obtain a good sound effect, you can adjust the audio track/channel/device. Just click the Audio menu, then you can enjoy your 4K video on this HD video player.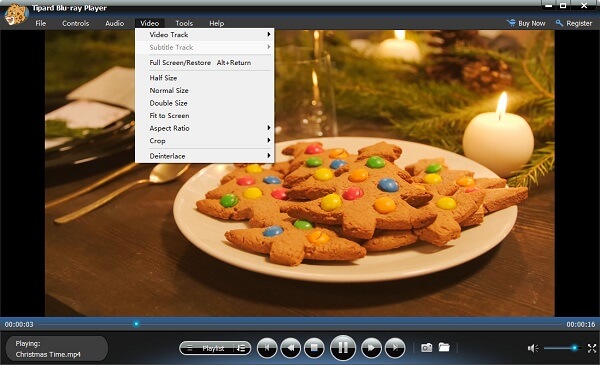 Top 2: VLC Media Player
VLC Media player is a free and open-source HD video player for Windows 10. It allows you to play 4K videos from live media streams, webcams, devices, files, etc. Moreover, it can also convert your HD video to other file formats.
1. Play almost all file formats without any additional codecs.
2. Play HD files between live streams, devices, files, discs, etc.
3. Provide other advanced functions such as format conversion.
4. Completely free with no hidden fees, no ads, and no spyware.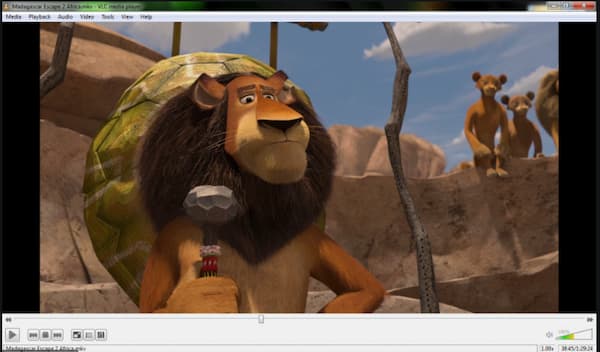 Top 3: QuickTime
As a default-in HD video player on Mac, QuickTime can play high-quality movies and videos in 4K resolution. You can choose to edit your HD video during the playing with its many functions. Of course, you can also snapshot the desired pictures at any time.
1. Play HD videos or movies from 1080P to 4K resolution.
2. It is a pre-install HD media player without quality loss when playing.
3. Offer both full-screen and selected screen modes for you.
4. Provide you a friendly and clean UI.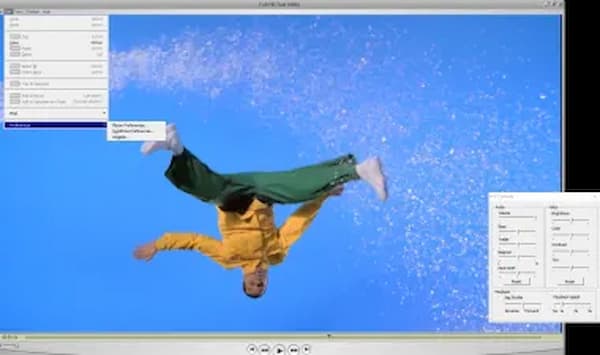 Top 4: 5K Player
5K Player is a free HD video player for Windows and Mac. You can watch HD videos from 4K to 5K resolution on it. There is a media library that enables you to manage your video files easily. Moreover, you can also stream 4K videos from a computer, Apple TV, iPhone, iPad, and more.
1. Play HD video ranging from 4K to 5K resolution.
2. Support popular file formats like AVI, FLV, MKV, MP4, etc.
3. There are very little stutter and lag when playing 4K videos.
4. Stream videos from YouTube, Vimeo, and more.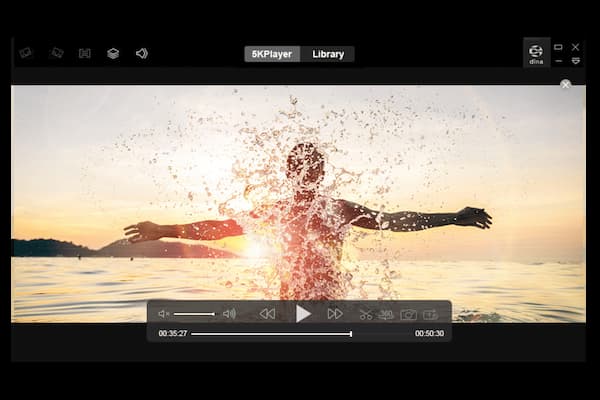 Top 5: DivX Player
DivX player is also a popular HD movie player. You can play your 4K UHD videos on this software with high quality. Moreover, if you want to receive better audio quality, you can use the functions such as denoise to enhance your audio.
1. Support high-quality video playback of up to 4K.
2. Allow you to switch seamlessly among soundtracks.
3. Select a chapter and create a playlist based on your needs.
4. Convert your 4K videos to other formats for playing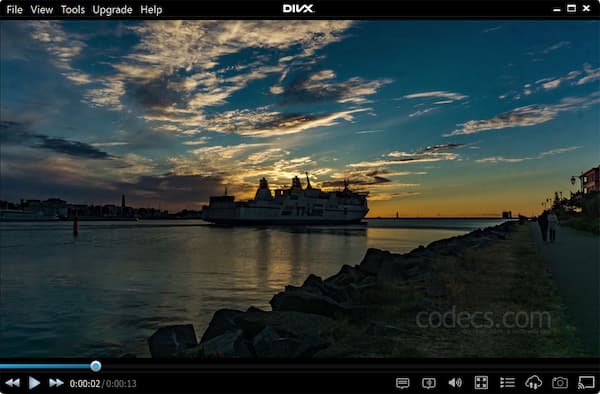 Part 2: FAQs of HD Video Players for PC and Mobiles
1. What is 4K UHD?
4K UHD refers to the resolution of the screen. It is four times clearer than a 1080P HD TV. Aside from the clearer resolution, it can also offer you more accurate color, so that you can enjoy higher quality videos.
2. Can I Play a 4K Movie on My Android Phone?
Of course, you can. There are some reliable HD video players for Android like CnX Video Player. Then will allow you to play 4K videos or movies smoothly on Android devices.
3. Can I Play My 4K videos on a 1080P TV?
Yes. You can play your 4K video on a 1080P TV. Just connect your computer to the TV with an HDMI cable. But you should pay attention to is that the 4K video will be displayed in 1080P resolution, not in the 4K resolution.
Conclusion
This article shares the top 5 HD video players on Windows/Mac, which allows you to play your 4K videos in various formats. They can deliver you a good visual experience. However, if you want to enjoy your 4K videos or movies with the most advanced functions, then Tipard Blu-ray Player should always be your first choice. Looking forward to receiving your comment after using!