What You Can Do When Windows Media Player Is Not Working
"Windows Media Player is not working and freezing, so I have to manually power down my computer, but it is still not responding, how can I fix it?" As the built-in media player and manager, WMP is available on Windows 10/8/7/XP/Vista. It can detect media contents on your hard drive and organize them by types. However, sometimes it does not work normally. This guide will help you quickly fix the issue that Windows Media Player is not working.

Part 1: Use Another Media Player When WMP Not Working
The best way to fix Windows Media Player not working properly is to look for an alternative. To be honest, WMP is not the best media player for PC at all. It only supports limited file formats and cannot correct video color. Tipard Blu-ray Player, on the other hand, is a powerful media player. In addition to video and audio formats, it is also compatible with DVD/Blur-ray, DVD/Blur-ray folder, and DVD/Blur-ray image files.
Main Features of the Best Alternative to Windows Media Player
1. Support almost all video and audio file formats.
2. Play any optical discs bypassing encryption and region code.
3. Full control video playback.
How to Play Videos When WMP Is Not Working
Step 1Open a video file
Launch the best alternative to Windows Media Player when it is not working. Then click on the Open File button to trigger the open-file dialog. Find and open a video file. To watch a DVD or Blu-ray disc, hit the Open Disc button instead.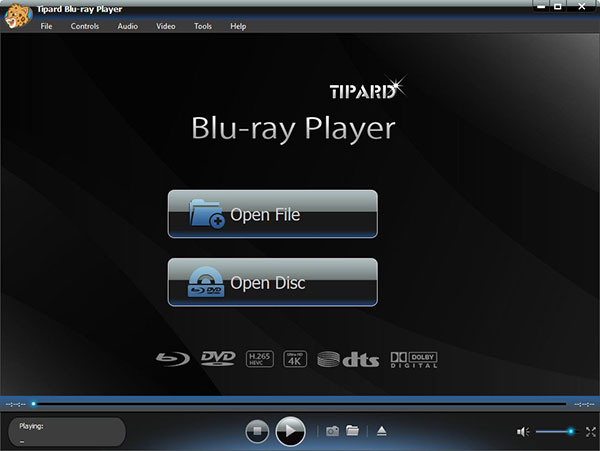 Step 2Control video playback
After video loading, you can decide the audio and subtitle tracks. Then it will begin playing immediately. Now, you can control the playback with buttons at the bottom, such as take screenshots with the Camera icon. If you need to adjust color, aspect ratio and more, go to the top menu bar.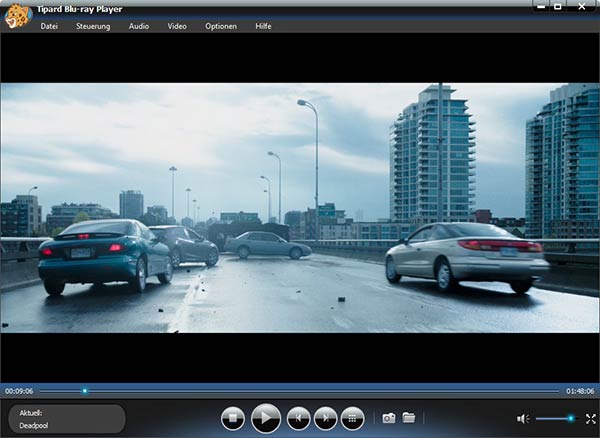 Part 2: 4 More Fixes Solving Windows Media Player Not Working
Fix 1: Disable Windows Media Player in Features
Windows Media Player is an important feature on PC, but you can fix it not working by re-enabling it.
Step 1Choose Category from the View by option on Control Panel.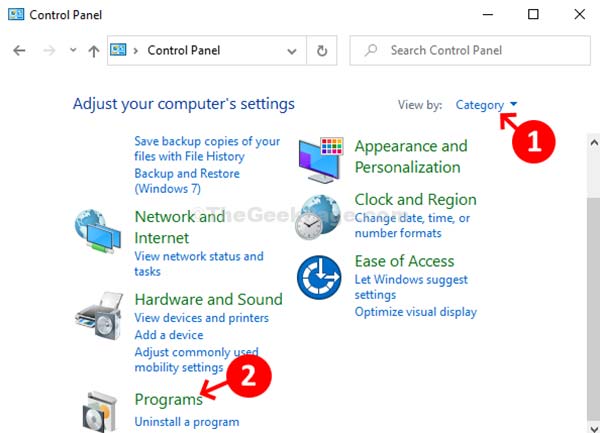 Step 2Click the Programs option and then Programs and Features.
Step 3Click and expand the Media Features entity and you will find Windows Media Player.
Step 4Uncheck the box in front of WMP. When prompted, click Yes to confirm it.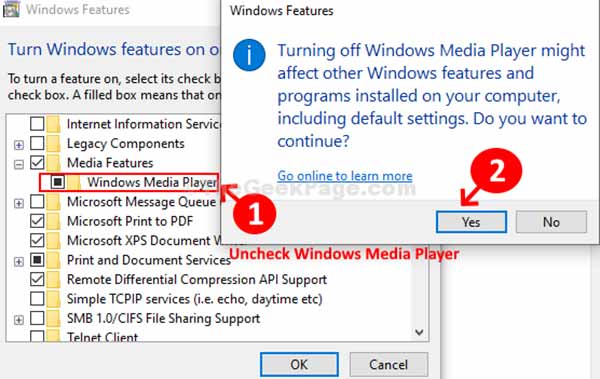 Step 5Then repeat the steps above and check Windows Media Player.
Fix 2: Stop Windows Media Player Service
If something is wrong on Windows Media Player network service, it won't play videos. Fortunately, you can resolve it easily.
Step 1Go to the Start menu, type services in the search box and click Services on the result.
Step 2Now, find the Windows Media Player Network Sharing Service under Name column. Double-click on it to open the properties dialog.
Step 3Go to the General tab, choose Disabled from the Startup type menu, click the Apply button and then OK. Then hit Stop button to stop the service.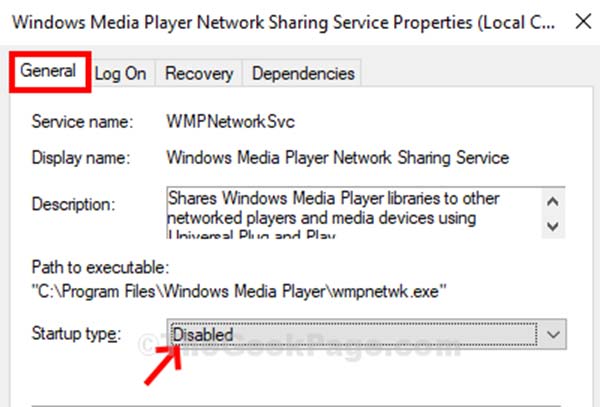 Fix 3: Install Codec Pack
It is well-known that Windows Media Player only supports limited media file formats. Extra codec pack can fix the problem that Windows Media Player audio or video is not working.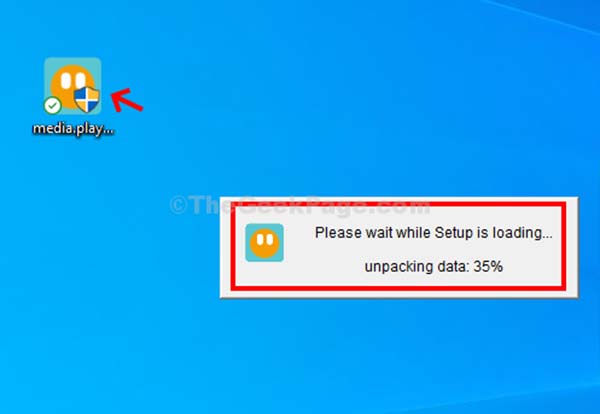 Step 1Search for media player codec pack on the internet and download a proper one according to your system.
Step 2Double-click on the codec pack to set it up. Then open Windows Media Player and play your movie or music.
Fix 4: Use Troubleshooter
The last but not least way to fix Windows Media Player not working is the built-in Troubleshooter on PC.
Step 1Open Control Panel from the Start menu, and select Troubleshooting.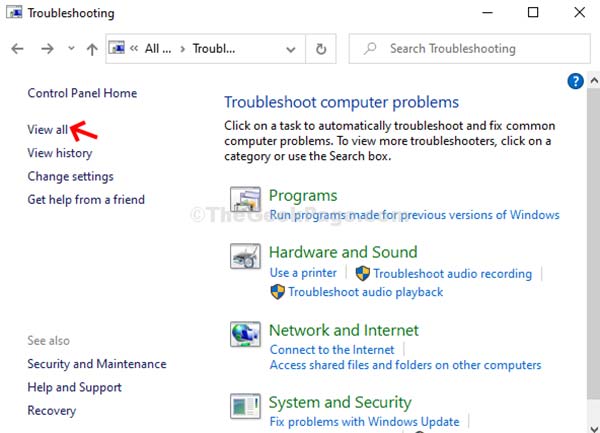 Step 2Select View all on the left side, and find Windows Media Player Library. Click on it to open another dialog.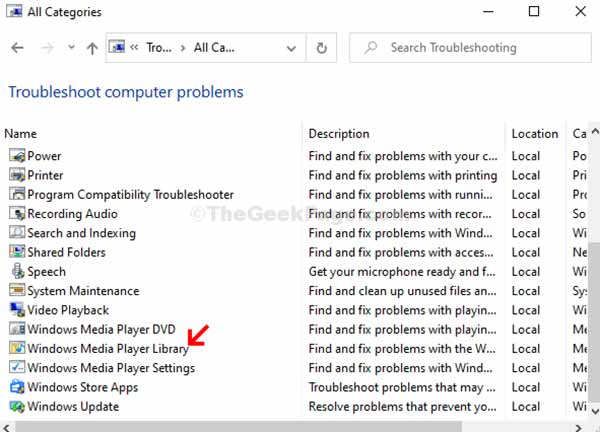 Step 3Click on the Next button to begin analyzing the problem. When prompted, click Apply this fix. Wait for it to finish and reopen your WMP.
Part 3: FAQs about Windows Media Player Not Working
How to update Windows Media Player?
WMP is packed in Windows operating system. You can update your software and then Windows Media Player will be up to date automatically.
How to reset Windows Media Player?
Open the Troubleshooter windows, click on Windows Media Player Settings, and hit Next. When prompted, check Reset default Windows Media Player Settings and click Next.
Is VLC better than Windows Media Player?
VLC is compatible with more media formats, but Windows Media Player is able to manage your media files. You can choose the proper media player based on your need.
Conclusion
Now, you should understand how to fix the problem that Windows Media Player is not working. This is a common issue on Windows and you are not alone if you encounter it. The good news is that you can fix it by your own easily. However, we suggest you to use a Windows Media Player alternative, like Tipard Blu-ray Player. More problems? Please leave a message below the post.