The Most Reliable Method on How to Improve Video Quality for Instagram with Tipard Video Converter Ultimate [2023]
Are you having trouble uploading video files for Instagram? If you love using Instagram, you might be experiencing low-quality videos after uploading them to Instagram. That is why you want to maintain the quality of your videos after uploading them to a specific social media platform like Instagram. We want to inform you that this article will teach you how to improve video quality for Instagram effectively. Consequently, we highly recommend using the eminent Tipard Video Converter Ultimate because it can improve the quality of your video or movie files for Instagram using its Video Enhancer tool. For that reason, you are able to view your videos on Instagram with a satisfying watching experience because of high-quality videos.
Moreover, you must keep reading the following part of this post up to the end because it will also teach you how to post high-quality videos for Instagram. As a result, after following all the procedures in this article, it will be easy and simple for you to directly post video or movie films for Instagram. So stay in contact and do not miss every important part of it.

Part 1. How to Improve Video Quality for Instagram
Tipard Video Converter Ultimate is an outstanding ultimate video converter program that enables you to convert media files into over 1000 file formats. It can also convert your regular videos into higher video resolutions because it supports 8K/5K/4K/HD videos. The good thing about this video converter software is that it allows you to use it for free. It offers a free download version and is compatible with Windows and Mac computers. Moreover, as it said a while ago, Tipard Video Converter Ultimate has a Toolbox that features various video editing tools such as Video Merger, Video Compressor, Media Metadata Editor 3D Maker, GIF Maker, Video Speed Controller, VideoVideo Enhancer and many more. Through the program's feature specifically the Video Enhancer, you can enhance the quality of your videos entirely and effectively. Why? Because this article also provides basic steps on how to maneuver the software and its functions. But before that, we encourage you to evaluate the program's main features first. Then you can proceed to the steps on how to improve video quality for Instagram.
Greatest Features of the Tipard Video Converter Ultimate:
1. It has a 60X faster video conversion speed.
2. It is safe to use.
3. It provides an intuitive interface.
4. It can rip and copy homemade DVDs to your computer.
5. It has a GPU acceleration.
6. It offers a Preview feature.
7. It includes editing tools like adding filters, cropping, clipping, collaging, rotating videos, and many more.
8. It provides a 90-day money-back guarantee.
9. It enables you to combine videos and photos into a collage.
10. It allows you to create a music video with various themes, custom background music, and real-time review.
Step 1Install Tipard Video Converter Ultimate and use the Toolbox
To begin, kindly search Tipard Video Converter Ultimate on your browser or Safari. Then, you can click the main page to see the download button. Download the software that is compatible with your operating system either Windows or Mac. After the downloading process, install and open it. Then proceed to the Toolbox and click the Video Enhancer feature.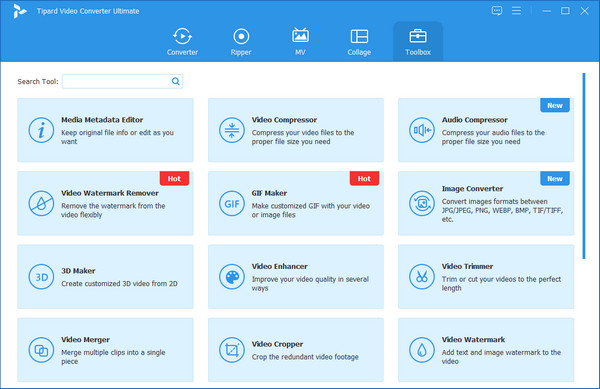 Step 2Add or Drag a Video File
After clicking the Video Enhancer feature, you will see a new window with a (+) icon. To upload a video file that you want to restore, click the + Add File button at the interface's center.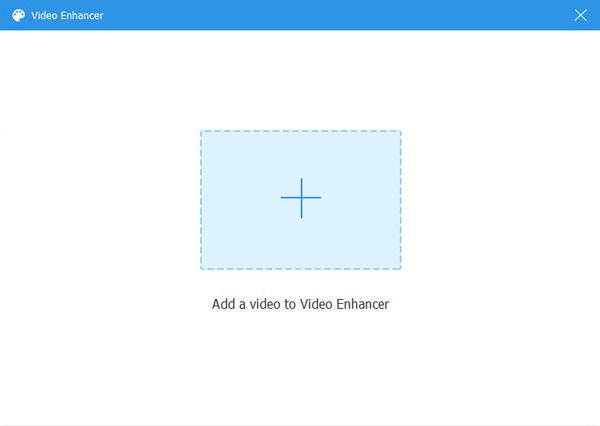 Step 3Tick all the boxes to Apply Changes
After uploading a video file, another screen will pop up that provides various options to improve video quality. Remember to tick all the boxes beside each option, such as Reduce Video Shaking, Remove Video Noise, Upscale Resolution, and Optimize Contrast and Brightness. As a result, you will notice the modifications and changes in your video.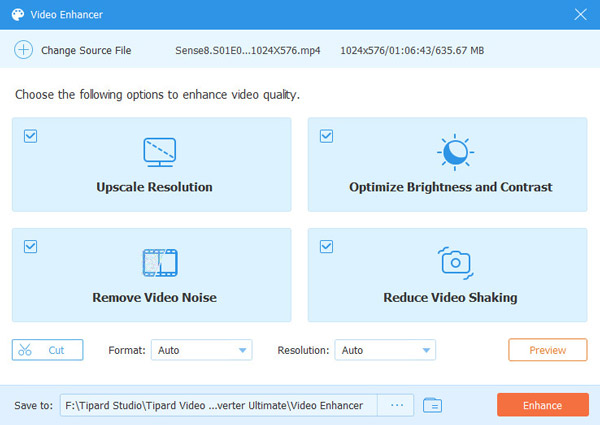 Step 4Preview and Save the New Video Output
Upon following the processes, the software lets you watch a glimpse of your video by hitting the Preview button. Suppose the video finds pleasing in your eyes. You can set a file location on the Save to section. After that, you can save the new video file by clicking the Enhance button.
Step 5Submit High-quality Video File to Instagram
Lastly, you can now use the Converter function of Tipard Video Converter Ultimate. Here, it will allow you to convert your video that is compatible with Instagram. Kindly go to the Search bar after adding the video using the Converter. After that, type Instagram on the Search bar below then it will show you various options. Click one of these options and hit the Convert All button to save the new video output.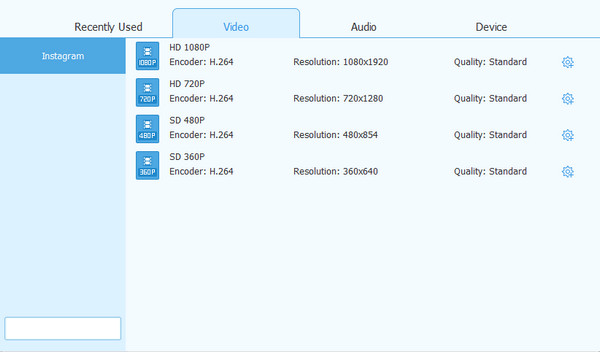 Part 2. How to Post High-Quality Videos on Instagram
Aside from guiding you on improving the quality of your videos, you can also know about posting high-quality videos on Instagram. Please see the information below to see how to attain it.
First, you must have an MP4 video file format, and the video must not exceed a maximum of 60 seconds. Also, the maximum video width must be 1080 pixels wide and only 15 MB file size. If you have this video, it guarantees you that your video posts on Instagram are high-quality.
Part 3. FAQs of How to Improve Video Quality for Instagram
Why are my Instagram videos blurry?
Instagram videos become blurry due to slow internet connection or mobile data use. Also, it is because the Instagram app is not updated. The camera settings of the phone are not balanced, which is one reason why blurry videos exist. Lastly, videos do not meet the required standard size.
How to take high-quality videos with Instagram?
To take high-quality videos with Instagram, kindly set the maximum output quality. Thus, it would be best to use high resolution 4K and FPS like 60ps before registering. After that, you will notice that you have a chance to edit and compress videos on Instagram. Then, you can figure out the three video features you want to use on Instagram.
Is there a way to enhance the quality of my Instagram photos?
Definitely, yes. To do this, you must not use the Instagram camera when capturing because it reduces the image quality. Instead, use your phone to take pictures or even a DSLR camera to capture great photos.
Conclusion
Finally, you can now fully improve the video quality for Instagram using the Video Enhancer feature of the Tipard Video Converter Ultimate. That is why we do hope that you properly and completely follow all the steps above to attain your goal and meet your concerns. In addition, if you have additional questions or concerns, please address the issue with us. Do not worry because we will entertain you and try our best to help you.
Furthermore, if this article is beneficial to you, kindly share it with your friends, classmates, friends, family, and more. In that way, we can also help them resolve their concerns specifically on how to improve video quality for Instagram using the Tipard Video Converter Ultimate.