20 Best PDF Readers for Mac/Win/Android/iOS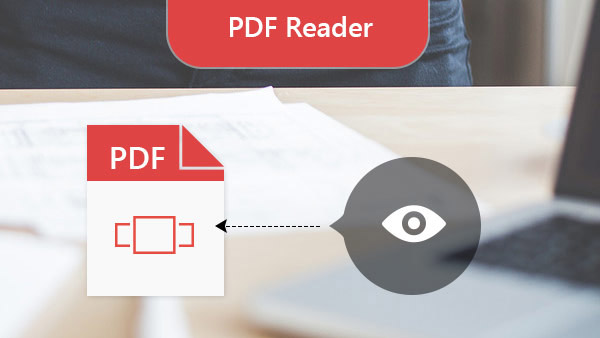 Adobe PDF is one of the most frequently used file formats for business and education. In order to preview PDF files on your device, you have to choose a PDF Reader for your computer or smartphone. What should be the best Adobe PDF reader? Just read the article to learn more detail about the top 20 PDF readers for different operation systems.
Part 1. PDF Readers for Mac
As for Mac users, you can use the default Adobe Reader or Preview. In order to have a better PDF reading experience, you can pick up the desired one from the following 5 PDF Readers for Mac.
1#. Tipard PDF Converter for Mac
Tipard PDF Converter for Mac is All-in-One PDF Reader for Mac. It is not only able to preview any PDF files, but also convert any PDF to diverse image and document formats. The PDF Reader also optimizes the conversion with OCR technology. What's more, you can output document like MS Word, Excel and PowerPoint in batch.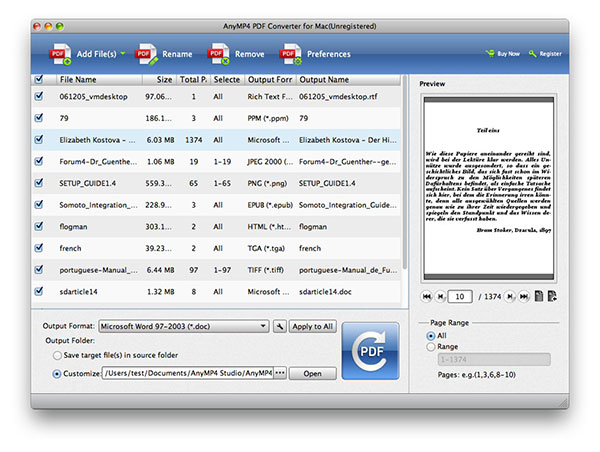 2#. Skim for Mac
Skim is one of the one of most frequently used PDF reader software and note taker for OSX. You can view PDF, add notes, highlight text and make snapshots for easy reference. You can also take advantage of the built-in transitions to give powerful presentation with the PDF reader. It is visually much more impressive than many of its rivals.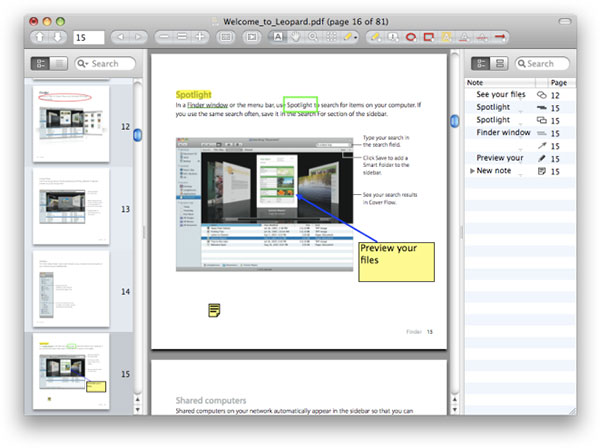 3#. Preview Mac
Preview is the default PDF reader for Mac OSX. Preview opens a variety of graphics files, including PDF format. Using Preview, you can view, edit, annotate and combine files and share them when you're done. You can also enable digital signature, Bookmarks and adding comments on PDF text or customization of preview toolbar within the PDF reader.
4#. Haihaisoft Reader for Mac
Haihaisoft Reader for Mac is a free PDF reader and printer for Mac, which takes only 3MB. You can experience the fast launch speed and rich feature set. The most important feature should be the ability to read PDF document protected by DRM-X platform. And there are more than 40 languages for the PDF reader that you can choose your own language.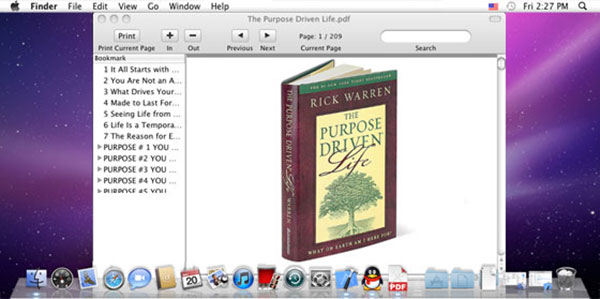 5#. Soda PDF
When you need to read PDF in amazing 3D, Soda PDF is the best PDF reader you need to try. You can read any PDF document and browses through catalogues, magazines, eBooks and other reading materials in amazing 3D with its out-and-out pending technology. And markup text tools, fill and save forms, copy and search text are not problem for the program.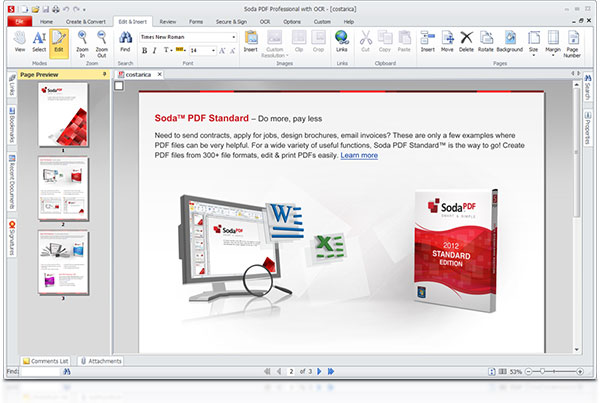 Part 2. PDF Reader for Windows
If you just start to use Windows 10, you might find PDF reader is not available on Windows 10. Since you can use some major web browsers to view PDF files, you can also get more PDF reader for Windows 10.
6#. Adobe Reader Touch
Adobe Reader Touch is a PDF reader that able to run on a tablet of Windows 10. You can use the PDF reader as PowerPoint presentation, and also convert PDF to JPG, TXT, GIF, BMP, EPS and TIFF. Another functions of the PDF reader of Windows 10 is the ability to zoom in and out to rotate pages and to work in conjunction with any current software.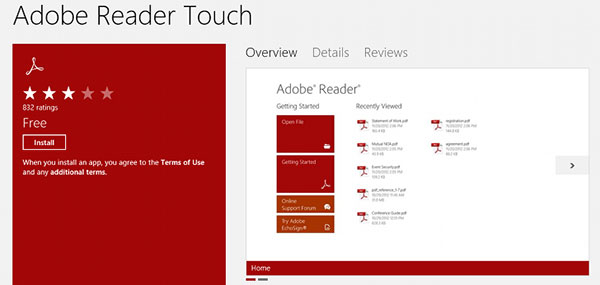 7#. Gaaiho PDF Reader
Gaaiho PDF Reader is a powerful PDF reader with great set of features. You can edit your PDF files by adding annotations, comments, bookmarks, stamps and handwritten signature. The PDF Reader for Windows can highlight a word, line or selected portions of the document. It also support attaching image, document or any other files to your PDF files.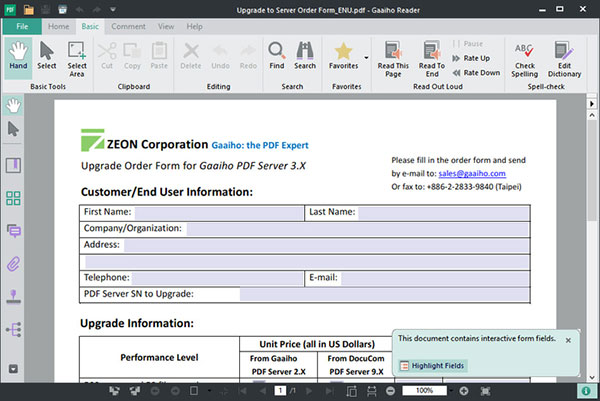 8#. PDF-XChange Viewer
PDF-XChange Viewer is a fast PDF Reader for Windows. You can easily email a PDF document from within the reader itself. The title of the document is entered in the Subject line of the email. The PDF reader not only capable to handle interactive forms, but also has a document search box that able to find the desired files easily.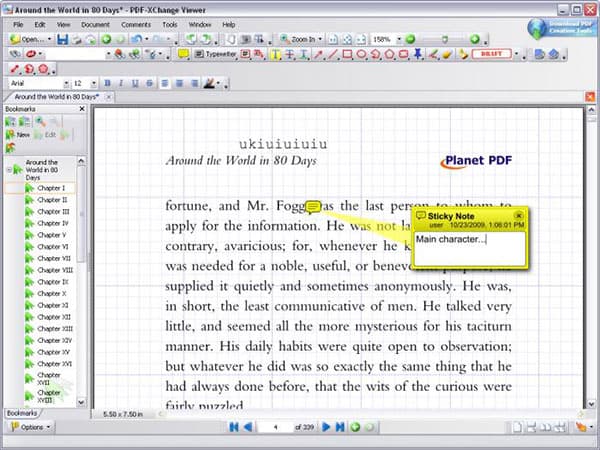 9#. Nitro PDF Reader
Nitro PDF reader is one of the most outstanding PDF readers with some excellent features. The QuickSign feature of the PDF reader for Windows allows you to capture a digital image of your signature and apply it to PDF documents. Nitro PDF can also convert Microsoft Word and other formats to PDF, convert PDF files to text, and extract images from PDF files.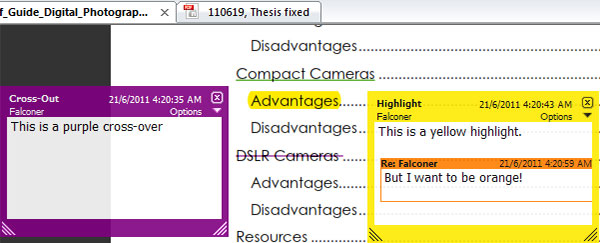 10#. Sumatra PDF
When you need some lightweight PDF reader, Sumatra PDF has a simple interface that you can take to anywhere. It is just a PDF reader with extreme fast speed to load and preview PDF files without any editing options or other advanced features. And the keyboard shortcuts of the program make it even more ideal for quickly reading PDFs.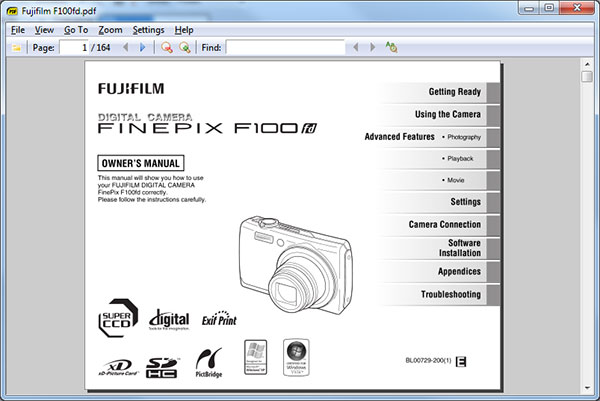 Part 3. PDF Reader for Android
Smartphone are more frequently used for business purpose now. When you need to read PDF on Android phones or tablets, you have to find some PDF readers for Android instead.
11#. AnDoc DJVU and PDF Reader
AnDoc is a simple PDF reader that able to open and view PDF files as well as DJVU files. This is an excellent PDF reader for Android that anyone can read PDF files you download from Internet. It can also be used as an Ebook reader to view PDF files. If you are satisfied with the program, you can get the full version with US$0.99 with in-app purchase.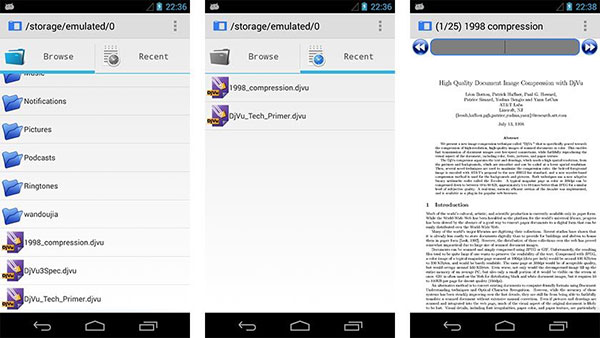 12#. CamScanner
CamScanner is one of the most popular PDF reader and creator. The program can scan the paper document and photos taken by smartphone into PDF files. Of course, you can add annotations, invite colleagues to view and comment on your scans, sync across platforms, and you can even send it as a fax. And you can also get 10GB of cloud space with the PDF reader.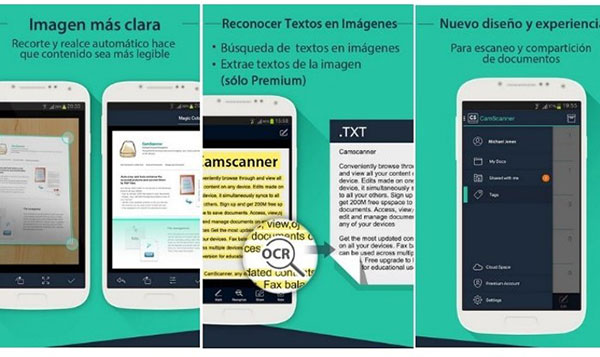 13#. Docusign
Just as the name of the PDF reader App, Docusign is designed specifically for business purpose when it comes to PDFs. The PDF reader's primary function is to open documents, allow you to fill PDF files out, sign them, and then send them on the go with your smartphone. There are different types of PDF reader services according to your requirements.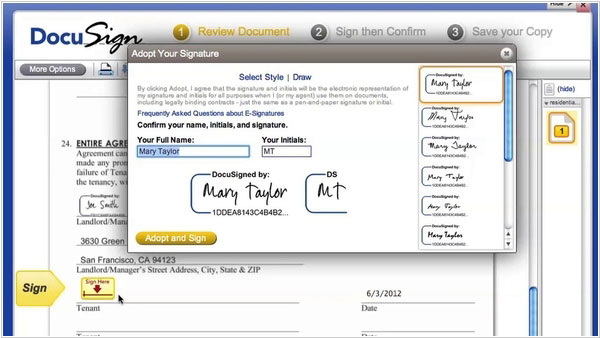 14#. Ebook and PDF Reader
The primarily function of Ebook and PDF reader is for PDF viewing. It also comes with a ton of ebook related features, including bookmarks, night mode, and support for other ebook formats. The PDF reader is based on the EbookDroid open source code and is entirely free. You can use the program to enjoy PDFs and Ebooks.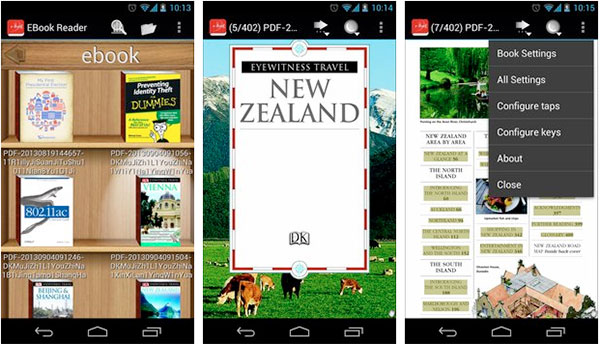 15#. ezPDF Reader
ezPDF reader should be a multimedia reader, which supports for audio, video, and animated GIFs along with ePub. When you use ezPDF reader as a PDF reader for Android, the PDF Reader APK can be used to fill out PDF forms, annotate, and there are features to help you view each PDF how you want to. It is the All-in-One solution for your PDF files and other files for smartphone.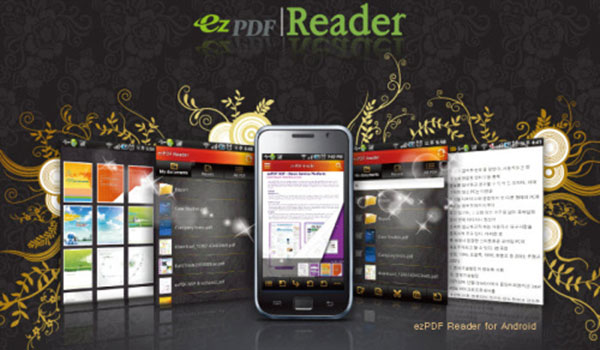 Part 4. PDF Reader for iOS
Usually the PDF reader for Android has an iOS version, you can learn more learn more about the PDF reader apps do more than just open PDF files, but also providing a variety of navigation, annotation, and cloud storage functions.
16#. Foxit Mobile PDF
As a PDF reader on iPhone or other iOS devices, Foxit Mobile PDF is able to handle normal and password protected PDFs. You can also add bookmarks, annotations, sticky notes or even draw freehand on the document. You can also upload and download PDFs from cloud service. Password and certification protection are available as in-app purchases.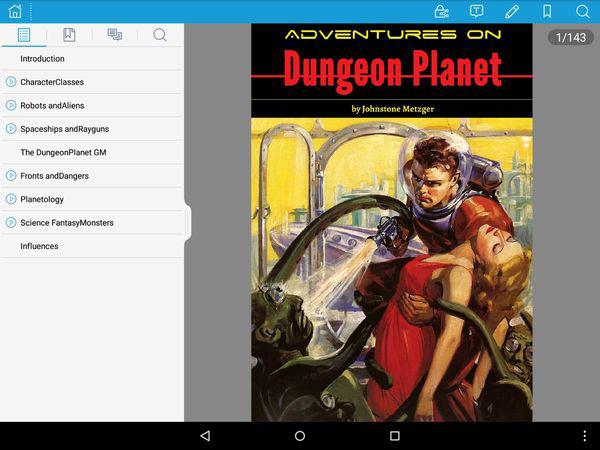 17#. iAnnotate
iAnnotate is an impressive PDF reader, you can access to numerous features and customizations for previewing and editing PDF files. You only need to open up PDF files, search for terms and keywords, as well as navigate through bookmarks or continuous scroll view mode. The powerful set of annotation features of the PDF reader for iOS allows you to add notes, draw, highlight, underline and strike through.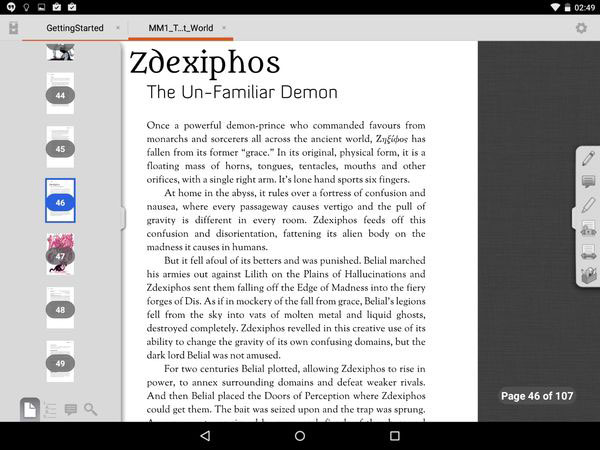 18#. MuPDF
MuPDF is another PDF reader with lightweight and open source PDF viewer that handles PDF, XPS, CBZ and ePUB documents. The basic interactive features, such as text search, extraction, hyperlinks, annotation, form-filling and electronic signatures are also available. You can get the PDF reader app both on Google Play or App Store for free.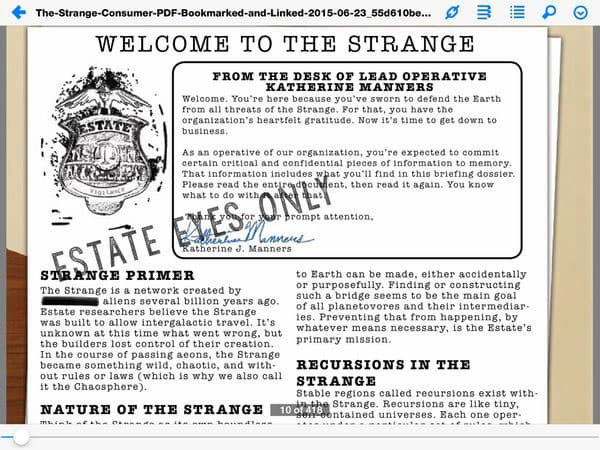 19#. Xodo PDF
Xodo PDF is famous for the robust set of annotation and collaboration PDF reader. The PDF reader app includes different view modes, such as continuous scrolling or facing pages, text search and bookmarks, a seek bar for quick access and a thumbnail viewer. Just use the free cross-platform PDF reader to enjoy the PDF viewing experience.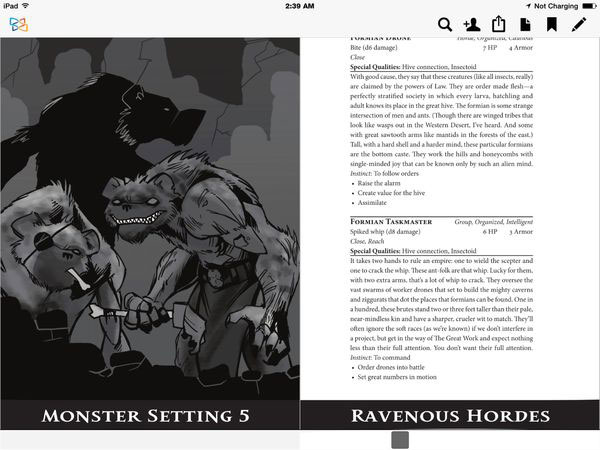 20#. PDF Expert
Raddle PDF Expert is a PDF reader for iOS devices only. PDF Expert is able to open the full spectrum of PDF files, including password protected and form fillable documents. And you can also save the PDF files as well as the other documentations on the program or in the cloud. And you can also use the excellent drawing features of the PDF reader to highlight the text or image.