The Comprehensive Guide to Run Kindle Cloud Reader Online and Offline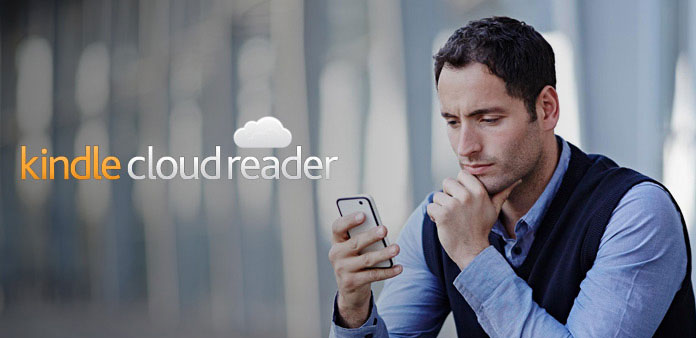 Though Amazon Kindle devices are the first choices for most readers, to gain high-resolution displays and long battery life support. However, not everyone has bought the Kindle reader yet, some may just want to experience the convenience of Kindle library and management, but not the black and white pure digital reading device, so they download Kindle reader app on iPad and smart phones, to read eBooks as well. Or many people prefer to read Kindle online, by using the Kindle Cloud Reader in the browser.
Actually, the online Kindle Cloud Reader has its advantages compares with offline Amazon Kindle tools, in addition, you can use Kindle Cloud Reader offline too, with up to 50 MB eBook storage space. So after talking about reading eBooks online, I want to show you the detail information of Kindle Cloud Reader's usage, with which you can handle whole skills to manage Kindle eBooks online and offline, just as reading in the real Amazon Kindle Fire does.
Part 1. Read Amazon Kindle Books Online via Kindle Cloud Reader
Different from pure Kindle reader app, the Amazon Kindle Cloud Reader is the web-based app, which offers users the Amazon link to enter, without the limitation of fixed digital device, you are able to use Kindle Cloud Reader on Mac and Windows freely. Moreover, there is the Chrome Kindle Cloud Reader add on, once you add the cloud reader on the chrome, you can click it to start the Kindle reader online. And where is enter to open Kindle Cloud Reader? When you order the eBook by choosing Buy now with 1-Click, you can select from Deliver to list of Kindle Cloud Reader option. And then click Read now in Kindle Cloud Reader selection, later you will find that the new paid eBooks has been in the Amazon Cloud Reader yet.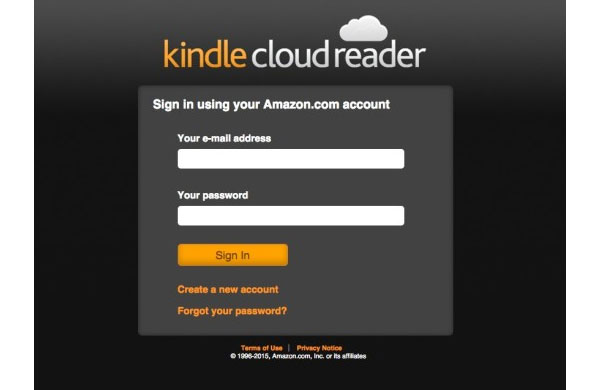 Part 2. View A Kindle Book Offline through Kindle Cloud Reader
Some people may worry that is it the only way to read Amazon books online? Actually, Kindle Cloud Reader offers the offline reading mode, with which you can click the Enable Offline option to turn it on. The main principle of offline Kindle storage space is up to 50 MB, if you keep on saving eBooks, the older content will be deleted automatically. So be attention to manage your Amazon Kindle books. Moreover, the Kindle Cloud Reader will store whatever you read recently automatically as well. For adding new books into desktop Kindle book reader, the official method is to choose Download & Pin Book choice, and you can find them under Download menu later.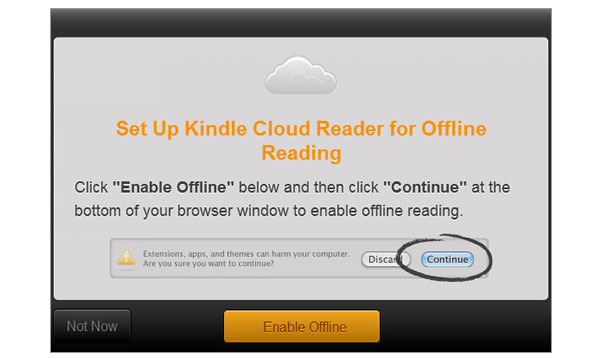 Note: Because of the web-based Kindle book reader, all your downloaded books will disappear if you change the browser to view. Of course, not including the purchased books and bookmarks.
Part 3. The Browser Kindle Cloud Reader Support
You may think it is the meaningless topic to introduce browsers Kindle Cloud Reader can suit. In most people's opinions, the web-based online reader means everybody can run it on any browsers as they can, unless the wireless connection broken. However, things do not come out as you have imagined before. The compatible browser is Google Chrome, Apple Safari and Mozilla Firefox. Yes, not including Internet Explorer, this is because the HTML5 webpage Kindle Cloud Reader has based. Once you type the online Amazon Kindle reader URL link, you will only to see the following page, which announces the failure of opening read.amazon.com in the IF browser.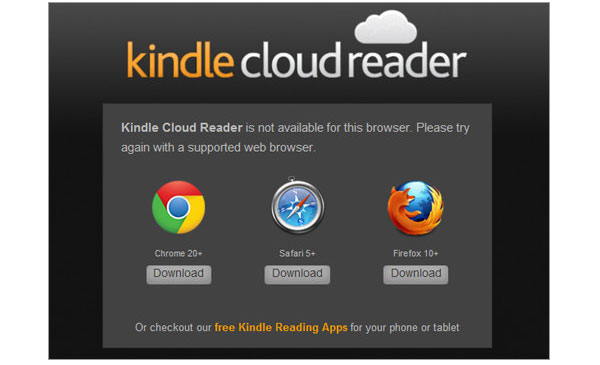 Part 4. Two Confusing Items during Reading Kindle eBooks Online
Now I will show you two similar phrases, with Amazon, Kindle and cloud contained in different orders. Before you start to run Kindle Cloud Reader app on Mac and PC, you have better to figure them out, which will benefit you a lot later, to prevent confusing items disturbing. First of all, what will you think about Amazon Cloud Drive? Well, nothing related with reading Kindle eBooks online, it is just the cloud storage space to store personal docs and images, similar with Dropbox and Google Drive.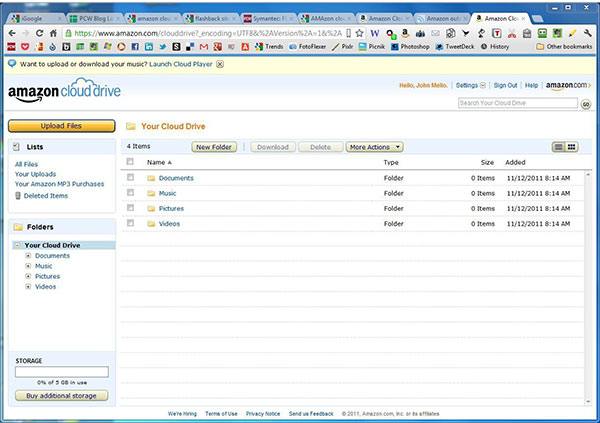 Then how about Kindle Cloud Library? Is it the particular room to put Amazon books in for online reading? Hum, you are wrong again. The Kindle cloud Library is the space to keep purchased Amazon books, and any Kindle app and device have the ability to sync and open them. Therefore, though its name is quite confusing with Amazon Kindle Cloud Reader application on desktop, there are not much relating tasks with reading Kindle online. As a result, the Kindle Cloud Reader app online is not the eBook reader installed on Kindle devices either. In another word, the reason it is named with cloud is because all your available books are stored in cloud, and that's all.
Part 5. What can You Get from the Online Kindle Cloud Reader
At last, let us learn something useful about reading Kindle books online. The first one is eBook customization settings. There are many filters for you to adjust font size, margins, toggle bookmark, highlight texts and do similar work as real Amazon Kindle Fire does. And the second advantage of the Kindle Cloud Reader is Kindle sync feature. It dedicates that all your eBooks will be refreshed after your reloading. If you face the Kindle online reader fail to work, you can try this way or restart again to fix. Thirdly, the Kindle Cloud Reader has a better performance running on iPad, with the Amazon Kindle device similar interface and outlook. And fourthly, the free Kindle books online are another useful source to enlarge your online eBook library, so do not miss it.
With so many skills to read Kindle books online and offline, I am sure that you must have handle how to run Kindle Cloud Reader correctly. If you have disagrees or something unclear to understand, please comment below to let us know, we are looking for your advises.