Kindle Fire Won't Turn On – The Complete Amazon Kindle Fire Fix Guide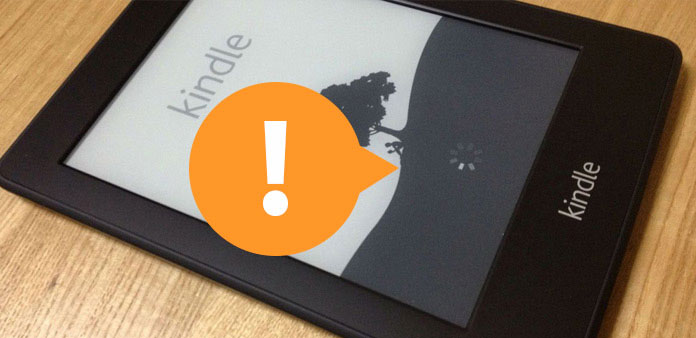 How's it feel to own a Kindle Fire to have better reading experience? During your travelling intervals, Kindle Fire will bring you web browsing, eye-protected screen graphics, video service, digital music enjoying and furthermore application services. With easy to taking size and good battery life, the Kindle Fire is more reliable than your smart phone in some cases. If you have not tried before, you can consider further usage according to following examples.
Tips: What can Your Kindle Fire Do during Travels and Daily Life
Store maps for travelling. You know, no matter how powerful your iPhone and Android is, the biggest shortage of them is battery life. So you can sync maps to your Kindle Fire, which can work at least 8 hours without using a charger per time.
Scan your notebook for revision. To prepare for examinations, note-takings are the essential part for most students. It is not convenient to bring heavy textbooks and notebooks everywhere. Then the Kindle Fire device will store all, with the help of kindle Fire software.
Work as multi-language dictionaries. For language learners, the real dictionary is professional enough for new words referring. However, digital dictionaries are easier and more lightning to use. If you are worrying to be interpreted during studying, download dictionaries first and use the Kindle Fire to replace.
With so many pros of Kindle Fire offers, once your Kindle Fire won't turn on, there is nothing you can do with the black frozen Kindle Fire screen. To fix the Kindle Fire won't wake up issues, I collect frequently Kindle screen fail to turn on problems and useful tracks, with which your Amazon Kindle tablet may turn on and work as usual again.
Part 1: Reset Your Kindle Fire to Unlock Frozen Screen
-"I cannot open my Kindle Fire, it stuck on "Kindle Fire" now, is it broken? I remember that I have broken it yesterday."
- "My Kindle is charged, but the Kindle won't turn on, with green flashes, what's wrong with it?"
If your Kindle Fire stuck on Logo page, it may be caused by the improper usage. But in most cases, you can fix or test by resetting your Kindle device. It is the universal method to fix digital devices. Sometimes your Kindle Fire is just stuck, because the power button is locked up or other else reasons. As for Kindle Fire green flashes, reboot your Kindle will work.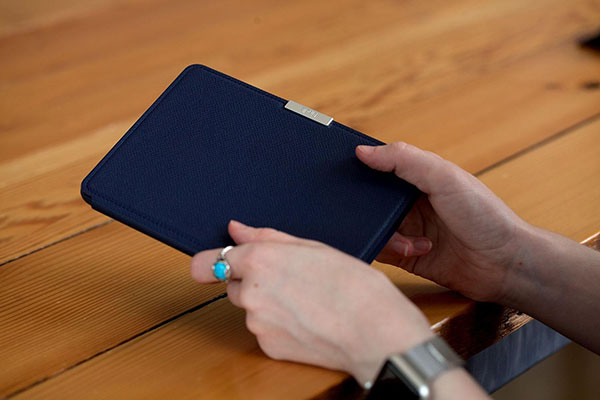 Kindle Fire won't turn on solution: Long press the power button up to 20 seconds. Then turn on your Kindle Fire by pressing the power button twice. (If it does not work, you can repeat again and prolong to 30 seconds.)
Note: In case you have something urgent with the Kindle Fire device, once the soft reset fail, you can try the hard Kindle Fire reset. Choose Quick Settings > More > Device > Reset to Factory Defaults > Yes.
Part 2: Recharge The Kindle Device to Fix Battery Issues
- "My Kindle must have something wrong, no mater how many times I press the power button, the Kindle Fire won't turn on all the way."
The main reason is that you forgot to recharge the Kindle Fire for long time. So the Amazon device turns off automatically, though Kindle Fire device has strong powerful life. Recharging Kindle device is necessary per half month, to keep the Kindle device run.
Kindle Fire won't turn on solution: Plug the Kindle Fire to your computer and wait half an hour or so, to recharge the device and turn on later. If your Kindle Fire won't turn on when plugged in, try to replace a new USB charging cable. Or maybe it is the Kindle Fire battery, which cause Kindle Fire fail to turn on.
Note: Be careful to replace Kindle Fire battery, or you had better to seek help from professionals.
Part 3: Purple or Blue Haze on Your Kindle Screen
- "I connect my Kindle Fire to PC, and I saw the stop responding notice."
When you face troubles during connecting a Kindle Fire to PC, to see "The device has either stopped responding or has been disconnected." In another word, you are not able to drag files to the Kindle device. Though Dropbox and similar wireless file transfer apps can do the same job, or you can send email for the Kindle Fire won't turn on even when plugged in cases. In spite of that, looking for proper solution is the imminent thing at present.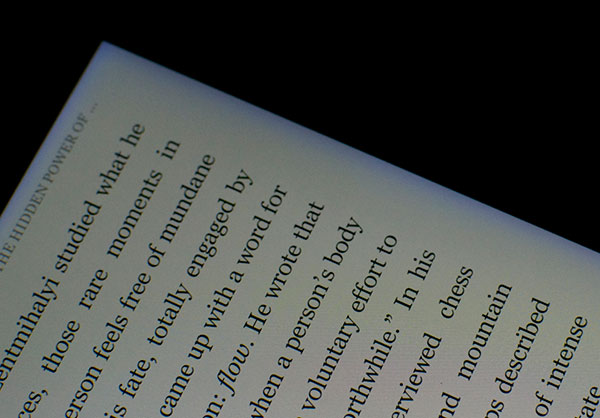 Kindle Fire won't turn on solution: Reset the Kindle Fire as Part 1 does/ plug in another new USB cable or charger/ plug into different USB port/ make sure you have installed Media Transfer Protocol Porting Kit.
Part 4: Fail to open and Keep Shut Down
- "While I was reading, my Kindle Fire keep shut down automatically, I'm sure I have just recharge the device yesterday."
Most people will meet that the Amazon Kindle Fire turn off automatically. There are many potential causes. Maybe the discharged battery, frozen screen, screen timeout, overheating and other causes can all elicit Kindle Fire won't turn on and shut down situations.
Kindle Fire won't turn on solution: recharge battery/ reset your Kindle Fire by pressing the power button about 20 to 40 seconds/ or it may be normal screen protection occasion, click Settings > Display > Screen Timeout > set the screen protect timer higher or never/ cool down your Kindle Fire if it is overheating/ reset the Kindle Fire to factory settings, tap Settings > Device > Reset to Factory Defaults > Reset.
Part 5: The Last But Powerful Solution – Contact Amazon Customer Service and Local Repair Technicians
After all those attempts fail, the final way is to seek help from professional technician. The Kindle official help page and Kindle Facebook page are two main information sources, to get quick Kindle Fire won't open responses. In addition, if your Kindle device is still in limited warranty, you can contact them, or contact local Kindle repair technicians to repair the black screen Kindle Fire immediately.

Click here to join the discussion and share your comments