Top 5 iBooks App to Read iBooks on Android and PC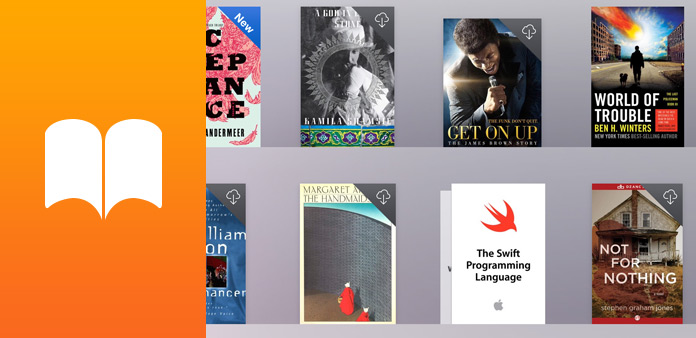 iBooks app is the eBook reader, which only available with Apple device. And its iBooks ebookstore is also Apple exclusive. As iBooks iOS app only accepts PDF and EPUB eBooks. Therefore, change eBook format before uploading other eBooks into iBooks app. Similar with Kindle and Nook books. The iBooks books are DRM-free only when you read them through iBooks app, otherwise you will fail to open them. So how can people do, to read iBooks on PC or other tablets? The traditional but useful solution is to do DRM removal from iBooks eBooks, to decrypt iBooks to be true DRM-free eBook, to be read on any devices without DRM protection. And followings are recommends for people to read iBooks for PC and Android. So let us see the iBooks alternatives.
Part 1: Convert DRM iBook for Android Devices
Because iBooks app is iOS supported, so to attach the best-selling iBooks on Android, the most convenient way is to bypass iBook DRM protection.
Top 1. WinX MediaTrans
You can convert iBooks files as PDF, TXT, HTML and other formats, to remove DRM in easy way. Moreover, backup iBooks in necessary. What's more, you are able to convert DRM-protected iTunes movies, music and other files with DRM restrictions, to open the door of restricted from Apple. WinX MediaTrans supports users to transfer DRM-protected files between PC and smart phones, including iBooks, photos, music and videos. Therefore, you can convert iBook for Android through the all-in-one manager for reading.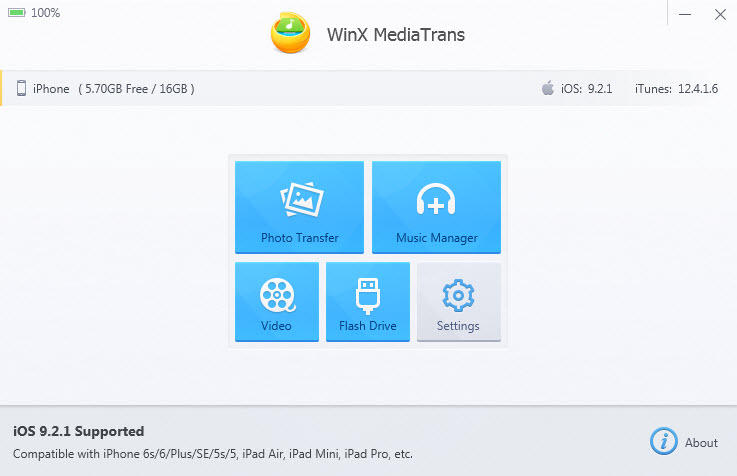 Top 2. TunesKit iBook Copy for Mac
As you can see, TunesKit iBook Copy for Mac is the Mac based DRM removal program, for people to crack DRM limitation and transfer non-DRM iBooks to your Android or other e-reader actually. All your metadata will be kept and only the DRM of Apple iBooks files will be removed. As a result, the influence of iBooks app is not troublesome any more, and you can easily transfer iBooks to Android.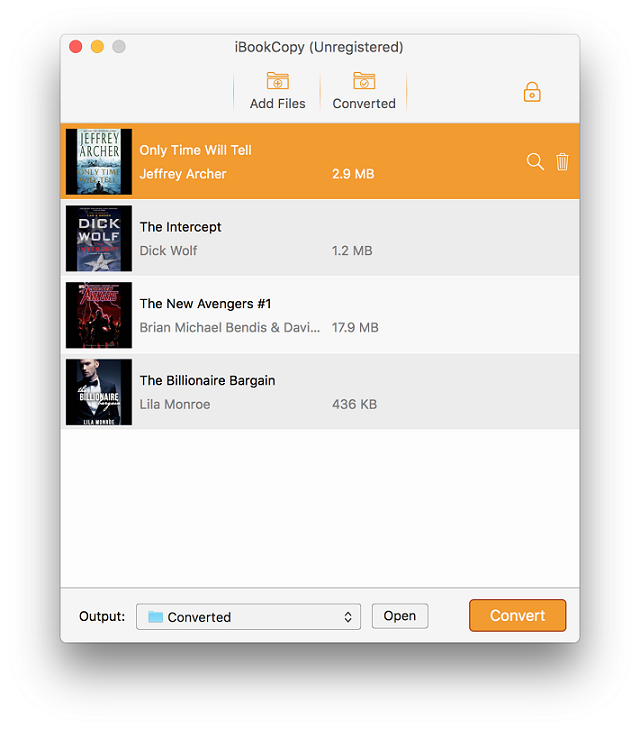 Part 2: Export iBooks to PC with DRM Removal
Now let us export iBooks for PC users, to remove DRM protection to turn iBooks app to be readable again on PC. You can see which one is more suitable to break DRM protection from iBooks app on Apple devices.
Top 3. AnyTrans
AnyTrans is the tool to help you manage your iOS content. Thus, you can export iBooks files to PC directly. Because of the support from AnyTrans, it is also available to transfer iBooks from PC to iOS as well. Therefore, AnyTrans is the bidirectional file transfer, to output iBooks and other DRM-protected files from iOS device to device, and iOS to PC or Mac.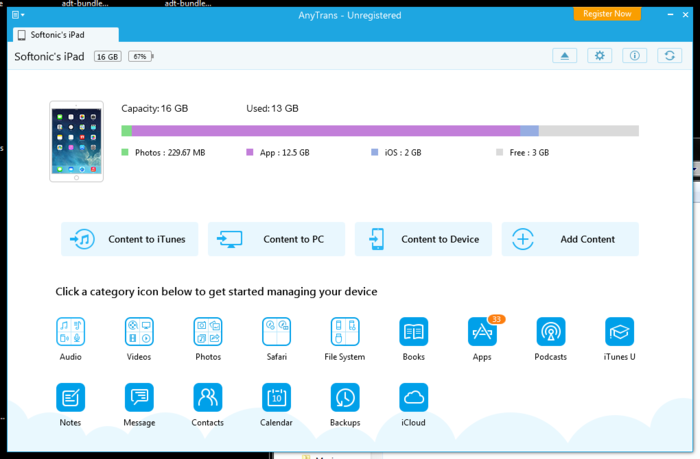 Top 4. iExplorer
iExplorer has the ability to transfer all files and documents from iTunes, iPhone, iPod and other iOS devices, to convert and backup them to PC and Mac computers. And you can enjoy 70x faster speed, to transfer iBooks for PC, and many other elements, including iPhone text messages, voicemall, contacts and etc. Thus, using iExplorer is enough to deal with iBooks app for Android and PC.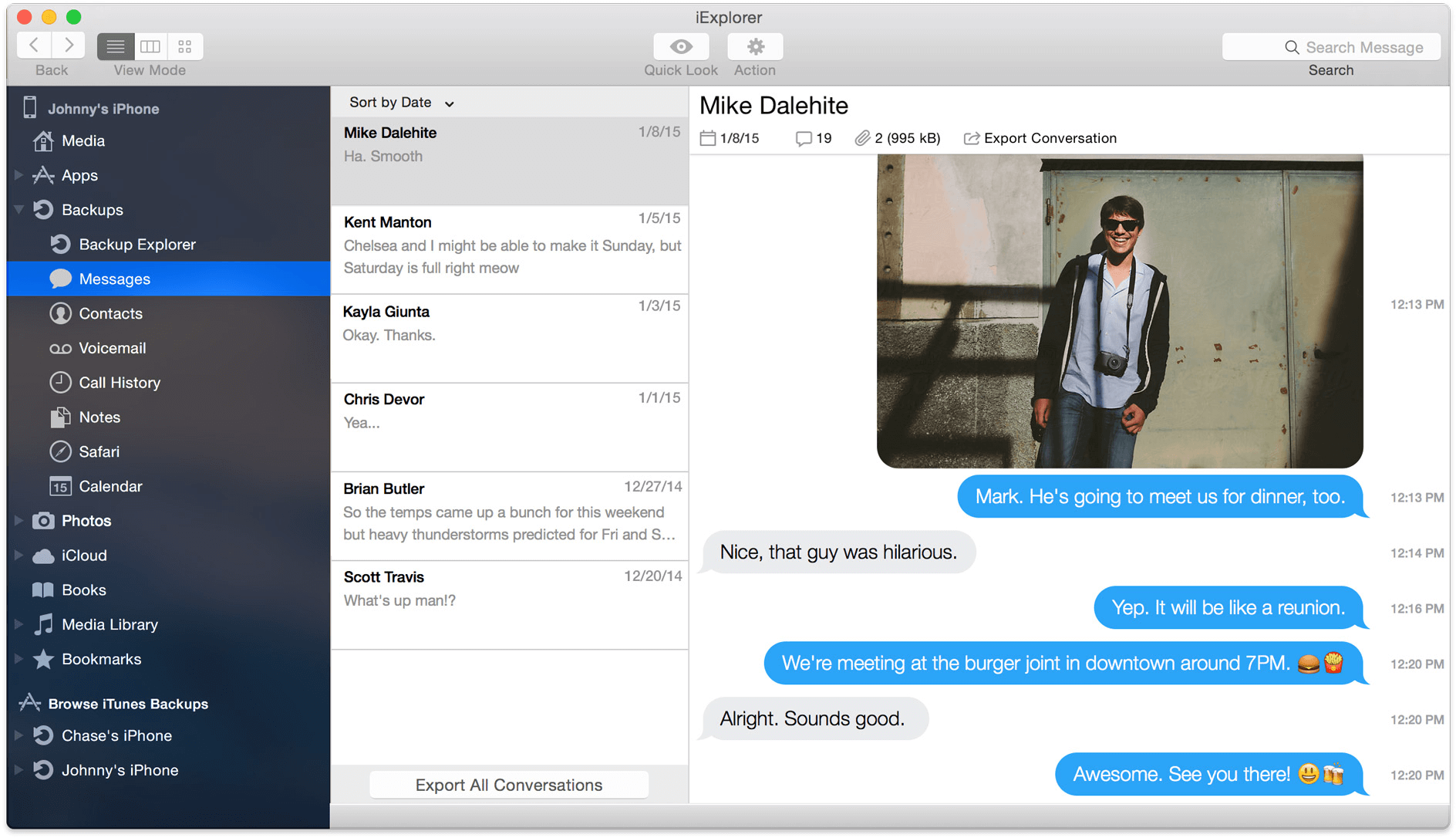 Top 5. Apowersoft Phone Manager
The tasks that Apowersoft Phone Manager can do have already shown from its name. To be more specific, manage and transfer eBooks, apps, call logs and many other files between smart phones and computers. Of course, it is also included, to convert iBooks to PC and Android devices, to regard them as second e-readers. The method to transfer through this phone manager can be concluded into two mainstreams, by USB cable or Wi-Fi connection.

Part 3: eBook Format Converters Recommend
After bypass iBooks DRM restrictions, converting iBooks formats to satisfy certain device is frequently applied. Moreover, some following eBook converter can work as e-reader as well, to replace iBooks app and read iBooks on Kindle and other tablets in customize way.
1. Calibre: Powrful but free eBook manager and editor, to convert and organize all DRM-free eBooks. Therefore, remember to remove DRM from iBooks app, and then move on the next step.
2. Adobe Digital Editions: Supported by Adobe Systems with Adobe Flash, and has worked as eBook reader, to serve users e-book syncing, based on various eBook readers.
3. Stanza: The eBook reader with long history, to enable users to read all kinds of digital publications, including iBooks files of course.
4. Nook: Simple but easy to use eBook reader tool, to open iBooks app files and then read iBooks on PC and Mac computer.
5. Kindle for PC: Enable users to read Kindle books on non-Kindle devices easily, in free way.
Part 4: The Last Thing You Have Better Know
The above paragraphs are the combinations of iBooks DRM removal and iBooks readers on PC recommend. You can use them to remove DRM from Kindle and other eBooks files as well, as well as latter eBook readers. But make sure you have decrypt eBook DRM restriction already, before reading iBooks and other eBooks, considering some eBook readers only supports DRM-free eBook opening.
The last thing I want to emphasis it that, do not distribute or share DRM removed iBooks files to public sites, no matter you use them in business way or not. It may not persuasive but I still have to say that protecting intelligent properties is the obligation everyone should obey. If you decrypt iBooks app and divulge them online, it is actually serious thing, which will matter you eventually.
So transfer iBooks to Android and PC devices for personal usage, and choose eBook reader on PC, to accomplish the whole iBooks transfer and opening. No commercial usage allowance.