How to Open RAR Files in 4 Different Methods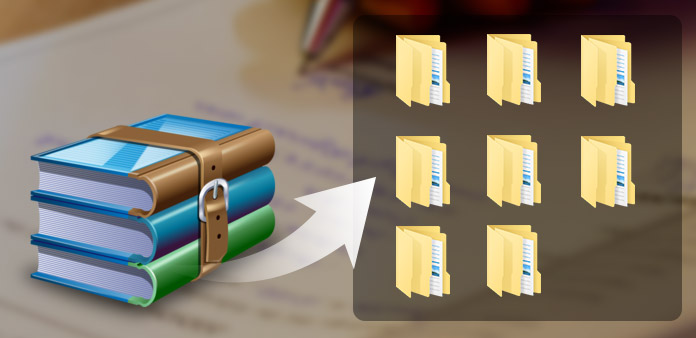 A RAR file is a compressed file. It is like a data container that could store one or more files and folders. You can treat a RAR file as a folder. However, this unique folder needs dedicated software to open or extract out the data. Many people prefer to share or distribute multiple documents in a RAR file, because, RAR file has a smaller size and allows internet users to download it faster. When you download or receive a RAR file, how to extract out RAR files becomes your most concerned issue. Therefore, we will introduce various ways to open RAR files on different platforms.
Part 1. Open RAR files on Windows
WinRAR is the most popular RAR file manager among Windows users. You can use WinRAR to encode multiple files to a RAR file or achieve un-RAR. One reason that makes WinRAR so popular among Windows users is easy to use.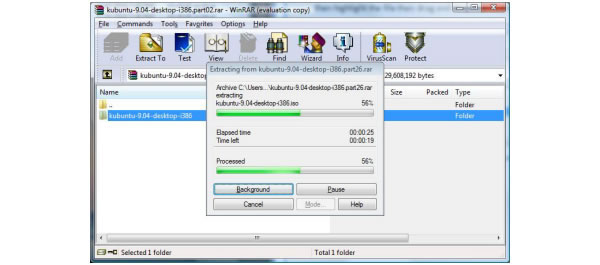 Step 1
To protect your data and documents, you'd better download the installation file of WinRAR application from its official website. Then you can follow the instructions and install WinRAR on your PC.
Step 2
When you prepare to open RAR files, you can double-click on a RAR file to open it within WinRAR program. If you have multiple managers for archive, you have to right-click the RAR file and open with WinRAR.
Note: If you have set a pssword for the RAR files, then here you need to input the password to unlock it. Password forgot? Just get the WinRAR password remover to unlock it.
Step 3
In archive area, select the files you want to read and drag the files from WinRAR into the folder to store them. Or you can click on Extract To menu and choose a destination. Then WinRAR will start un-RAR these files.
Step 4
When the unRAR process is done, you can open the files on your PC.
WinRAR supports multiple languages and almost all Windows operating systems, including Windows 10. That may be another reason that WinRAR has hundreds of millions of users.
Part 2. Extract RAR files on Mac OS
On Mac OS computer, you also need software to extract contents from a RAR file. There are several RAR openers in Mac App Store. Based on our test, Unarchiver is a good utility to open RAR files on Mac. If you want to use other tools, the workflow may be similar.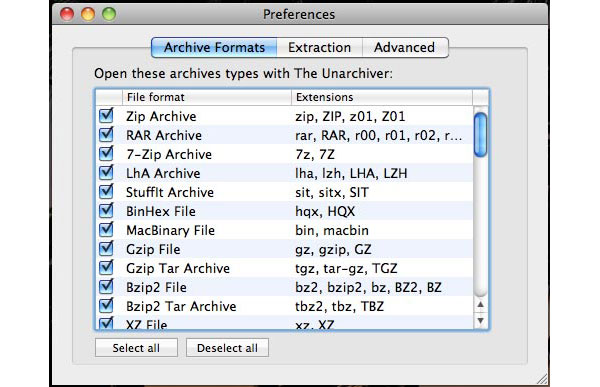 Step 1
Unarchiver is a free application; you can download it from Mac App Store without pay a penny.
Step 2
When you launch Unarchiver for the first time, go to Preferences window and check or uncheck the compression file formats as you wish. And then go to Extraction tab to customize the destination to save the un-RAR files.
Step 3
Control-click the RAR file you'd like to unRAR and select Unarchiver from the list of Open With option. Then Unarchiver will create a folder in the location you set with the same name of the RAR file and extract contents.
Step 4
If you need to open multiple RAR files, you can repeat step 3 immediately. Unarchiver will execute unRAR to these archives one by one automatically. Finally, you can extract out RAR files on Mac computer at anytime and anywhere.
Part 3. Read RAR files on Android
As technology developing, more and more people prefer to use mobile devices at work. However, it is still a challenge to open RAR files on mobile devices, for the lack of utilities. Fortunately, some developers have released RAR file openers for Android devices, like RAR for Android.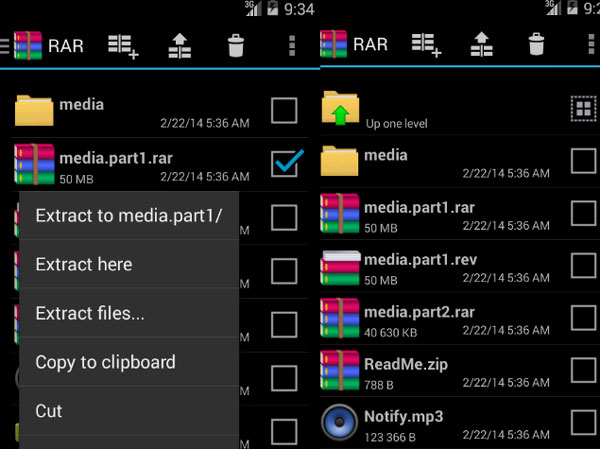 Step 1
Download RAR for Android from Google Play Store and install it on your Android device. This RAR opener is free to charge.
Step 2
When you need to open a RAR file on Android phone, open RAR for Android and navigate to the folder contains the RAR file to open.
Step 3
Tap on the RAR file and extract contents. RAR for Android provides multiple options when extracting the RAR file: Extract to [RAR file name] will save the content in a new folder with the same name of RAR file. If you select Extract here, the app will put the unrar files in the folder stored the RAR file. And the option of Extract files… allows you to customize a location to store the outputs. A few seconds later, you can find the readable files on your Android devices. And then you can open these files with appropriate apps.
Part 4. Un-RAR on iOS
iOS has restricted on access to file system, so opening rar files is not as straightforward as other platforms. We use the apps, like Zip & RAR File Extractor Free, to open rar files in this section.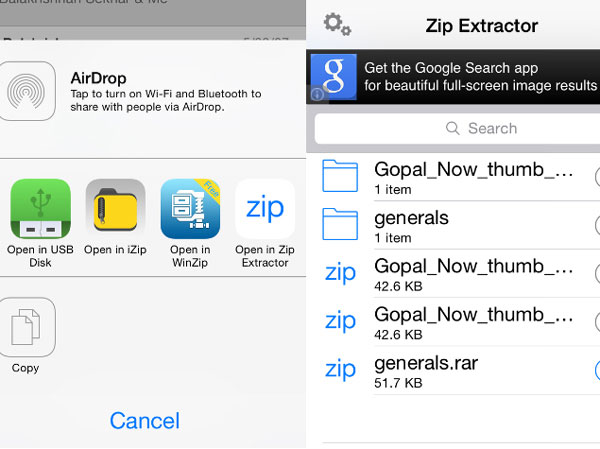 Step 1
Launch the app that contains the RAR file, like Email, and hit the RAR file you'd like to open.
Step 2
The app usually pops up a menu and asks you to open the file with other app. Or you may see the error message said the app cannot open it.
Step 3
Then you can choose Open in Zip Extractor from the menu list to open the RAR file. If you receive the error message, you should tap share button to find Zip Extractor.
Step 4
Tap on Extract to open the RAR file on your iPhone. Then you can read the content on iPhone as on other platforms.
Part 5. Tipard Windows Password Reset
Although you can use RAR files to upload or send documents faster, they are not safe for computers. Some hackers include virus or malware in RAR files. Once you open RAR files, the virus will infect your computer. So, you should learn how to protect your computer first. We recommend Tipard Windows Password Reset Platinum here.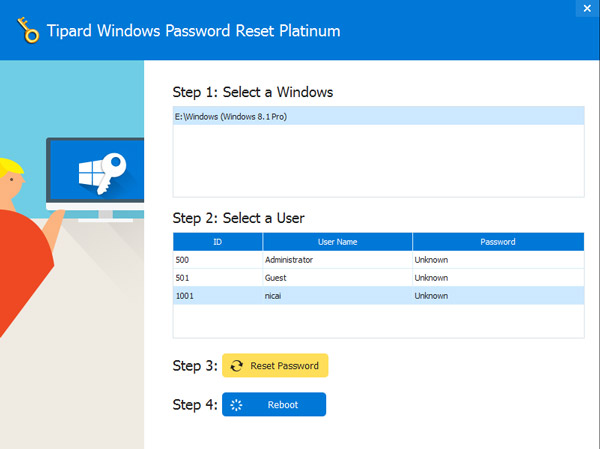 Firstly, Windows Password Reset Platinum is able to manage and reset Windows password in Windows pre-installation environment. That is the best way to reset Windows password. Moreover, Windows Password Reset Platinum is easy to use. So, when you suspend your PC was hacked or lost log-in password, you can use this password resetting tool to reset PC log-in password effectively.
Conclusion
We have introduced various ways to open RAR files on different platforms. When you want to open compressed files, you can follow the details above. Although there are many RAR file openers for Windows, their steps to extract content from RAR files are similar, you can learn how to extract out RAR files with WinRAR as the general method. The choices for Mac OS are not as plentiful as Windows. And Unarchiver seems to be a good way to open RAR format on Mac computer. Moreover, we introduced how to read RAR files on mobile devices that run Android or iOS. On the other hand, opening RAR files seems to bring some danger to PCs, like virus and malware. So we recommend you to use Tipard Windows Password Reset to reset Windows password regularly.

Click here to join the discussion and share your comments