Google Play Credit & Google Play Code – Get Free Movies on Google Play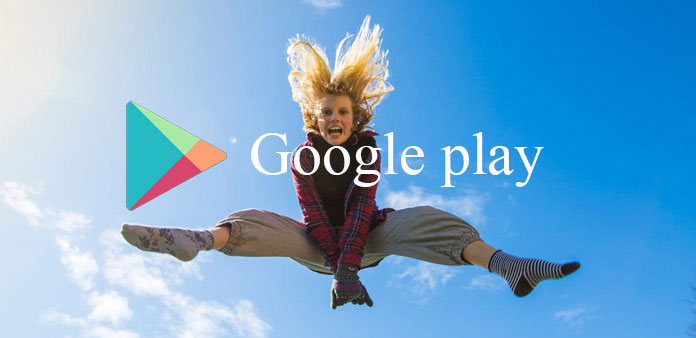 Having spent too much on Google Play movies and TV shows? If there are some easy methods to earn Google Play Credit to counteract and work as real dollars, will you willing to do? Actually, Google gives you money too, in legal way. All you need to do is just few clicks, and then you collect what you earn, to download free movies on Google Play. It sounds quite good, right? If your spare time is enough, then come and see how to get free movies on Google Play right now.
Part 1: Use Google Opinion Rewards APP to Earn Google Play Credit on Android
Yes, install Google Opinion Rewards app on your Android phone, to earn some rewards after filling out surveys. And over 516,765 people have installed to get free Google Play credit. After answering few questions with seven selections, then you can earn $1 per survey. The surveys can ranges widely, some may be political, some to be movie stars or something around your life. It is the win-win task, for both Google Opinion Rewards users and researchers.
For people who want to make advertise or because of other purposes to create surveys, the starting price is 2K USD. And you who cost a minute can get free movies on Google Play instantly. Or you can spend on other Google Play products, including apps, books, games, music and etc.
So how does it work, to watch free full movies on Google Play? Firstly, install Google Opinion Rewards app from Google Play, to install and open directly. And then, open it to see three icons on the top, which are Start, Surveys and Reward. I' m sure you have already known their deeper meanings. After you finish the survey, and the application announces that No Survey at this time, you can go to Shop below, with all Google Play options besides.
There will be notifications to notify you new surveys later. It is pity that Google Opinion Rewards Android app does not supported in India, Singapore and Turkey.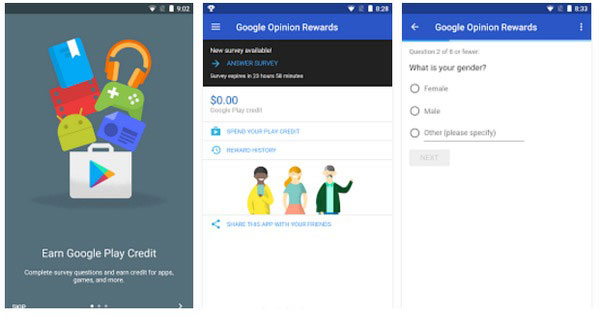 Part 2: Enter Free Free-googlecredit.com to Get Free Google Play Codec
There are so many Google play gift card codes in free-googlecredit.com, including $15 Google Play Gift Card, $25 Google Play Gift Card and $50 Google Play Gift Card. They are all free, and you can click the Get Code option below, to go the generator. You can use these Google gift cards to buy apps, books, music and others directly as hard cashes.
The first time you choose the get free Google play code option, the website will lead you to the window, to request you to share it to your social media, or you have to wait for nearly 10 minutes. It depends on you whether to share or not. Later, pushes the Get Free Google Play Money option below, to hit Download the Google Play Code and complete the verification on the generator, after that, you can get free $50 Google play money. And that's all for getting Google Play free movies on hack site.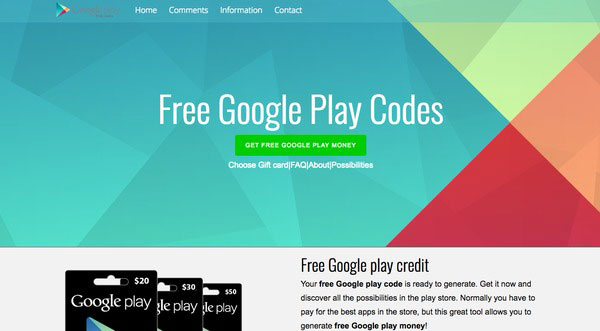 Part 3: Tipard Video Downloader – Download Online Videos for Free
Though the above two methods of getting free Google play movies and TV shows are quite easy to operate. What if your current cash are still not enough for your movie watching with Google Play Movies & TV app?
To enlarger your movie sources and enables you to watch them offline, you should not miss Tipard Video Downloader. With high tech online video download feature, Whether Facebook, Twitter or most video sharing sites, you are able to grab URL and download directly with it.
Wanna to know what can Tipard Video Downloader do accurately? Come and follow my steps.
What can Tipard Video Downloader do
1. Download Online Videos through URL
It means you can download online videos from Vimeo, Facebook, Vimeo, Metacafe and other video sharing sites by URL link grabbing. Even though the video streaming sites do not offer video download options, you can still break the limitation and to watch the online videos offline.
2. Convert 4K video to any 4K/ 1080p videos
You can convert any downloaded 4K videos to the certain 4K formats you want, including MP4, TS, MKV, AVI and etc. Therefore, you can play Ultra HD video on any 4K TV easily.
3. Batch download and convert online videos
It lets you copy and paste the maximum 10 URLs and download and convert the downloaded videos on your computer, which can save your time greatly.
How to Download and Convert Free Movies Using Google Play Alternative
Step 1
Run Tipard Download, and hit Paste Url option on the toolbar. Copy and paste the YouTube URL in the blank and tap Analyze.
Step 2
Select video output quality and click OK to download online videos for free.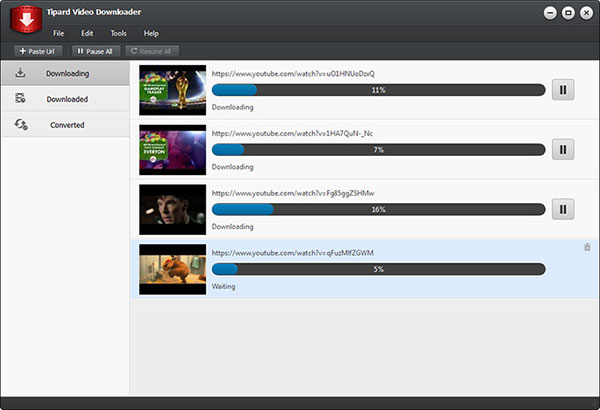 Conclusion
These are three ways to download free movies on Google Play. And with the above three tools, you are able to turn most online movies available to yours, and watch offline in any digital device you like.