Top 5 MOBI Converters to Convert ePub to MOBI
Both ePub and MOBI are compatible with most eBook readers. ePub is one of most popular eBook formats, which is available for most of the eBook Readers. MOBI is the format for Kindle with a relatively larger size. In order to enjoy a nice pattern for the eBooks in Kindle, you might have to convert ePub to MOBI instead. So how to choose an easy-using and effective eBook converter? Here, we have listed 5 best choices on this article. From this article, you not only can get 5 ways to transfer epub to mobi, but also 5 practical tools for eBook format conversion.
Part 1: Best ePub Format to MOBI Converter Freeware
In order to turn ePub format into MOBI, you only need to use some eBook Converter freeware. In the section, you can find 3 most popular ePub to MOBI freeware to get the desired results.
1. Caliber
Caliber is not only an open source ePub to MOBI Converter, but also a powerful eBook manager. Calire is The one stop solution for all your e-book needs. It gives Calibre a great fame on dealing with the problems in eBook using. It'll allow you to do nearly everything and it takes things a step beyond normal e-book software. So what does it help us in using eBook reading? Calibre is an excellent choice for converting your ePub files or much more other formats. Sometimes, you may face the situation that your purchased eBooks may not work for some e-readers. And Calibre will adapt one book to the correct configuration based on device election. The most common conversion may be ePub to MOBI. And the process can be finished in few steps. Secondly, create and organize your eBooks. It not only creates your own features, but also catalogue eBooks you already have into an organized digital library. Besides, sync to eBook reader devices and download news from the web and converting it into eBook form are another two features. And the next table will briefly show you the detailed information about Calibre.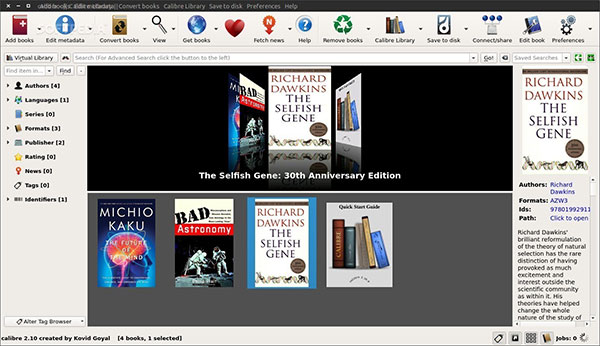 2. Hamster
Hamster eBook Converter is another free MOBI Converter for Windows. It allows you to turn ePub format into proprietary format for Sony, iRiver, Amazon, Kobo and other eBook readers into a version that can be read on the other readers. It supports more than 200 devices and batch process for conversion. The program supports TXT, PDF, FB2, LIT, HTMLZ, PDB, LRF and PUB formats. What is more important, the friendly user interface has a wizard with all the settings if you are at a loss. You just need to select the device type, such as Amazon Kindle, iPad, iPhone, FR Book, Digma and other, and then choose the eBook file. The free eBook converter will turn the eBook to the compatible formats within few seconds. The program supports 10 languages, such as English, Suomi, Deutsch, Italiano, Polski, Francais, etc.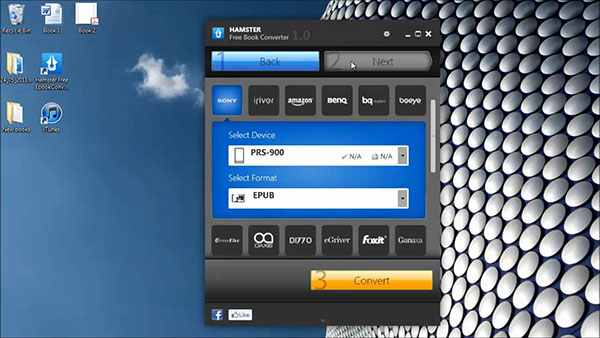 3. EPUB to Kindle Converter
If you are familiar with Epubor Ultimate Ebook Converter, you can use the free version ePub to MOBI Converter as EPUB to Kindle Converter from Epubor. Except for the DRM protection removal, you can enjoy most of the features as Epubor Ultimate Ebook Converter. Besides the conversion process, you can also edit EPUB Metadata, such as title, cover, author name, publisher, publishing date, summary and more other information. You only have to drag the eBook files to the program, and then click the Convert button to get the desired file. It provides the original content without any layout change or content loss. The program also supports the batch conversion to turn multiple files into the Kindle MOBI within the same time. There are 7 different languages for the free version, you can choose the desired one accordingly.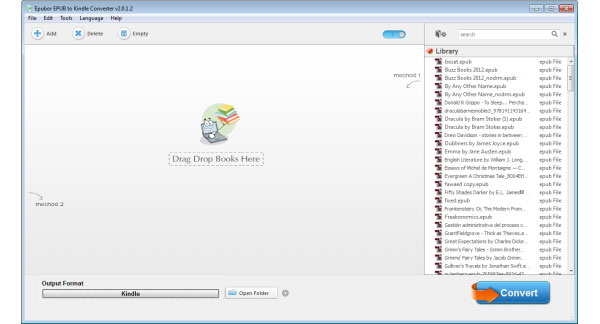 Part 2: Top ePub to MOBI Online Converters
When it comes to how to convert ePub to MOBI, the online converter will be the first choice in someone's eyes. So the last two methods are used by online converters. Online-convert.com and ZAMZAR is my favorite among those online converters. Compared to other software, they do not need installation and save space for your device.
1. Online-convert.com offers eBook converter, audio converter, video converter, image converter, and much more. Moreover, it supports more than 20 input formats. That's to say, almost all the conversion about eBooks can be finished in it. When making conversion, you just need to log into the online-converter.com. Then you will find all the types of conversion are clearly listed on the interface. No matter whether you have used this tool, you can quickly know how to make conversion. Every step is definitely indicated so do not worry about it.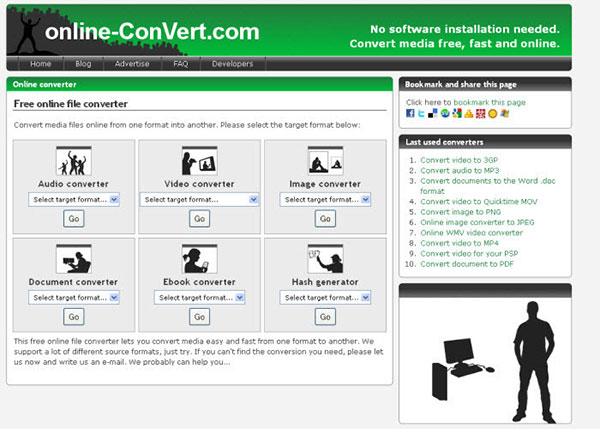 2. ZAMZAR, another powerful online converter, when you want to transfer epub to MOBI, you just log in the site. Then you will find all you need is clearly on the home page. It supports most common format mobi, epub, pdf, txt, and so on. Besides, it is capable of converting files up to 1GB including eBooks, videos, imagines, audio, and so on.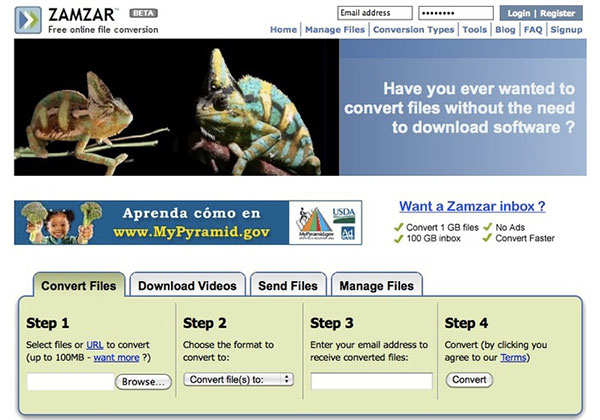 Conclusion
In order to save ePub to Kindle MOBI, you can find tens of thousands of solution from the Internet. The article listed the 5 frequently used methods to get the desired result for free. Calibre is the most frequently used eBook Converter for eBook readers, you can also use Hamster or EPUB to Kindle Converter as the freeware. If you do not wanna install any program, you can try the online solution as Online Convert and ZAMZAR. If you have any query about the solutions to turn ePub to MOBI, you can feel free to let me know in the comments.

Click here to join the discussion and share your comments