Best Method to Record Google Hangout Video Call in HD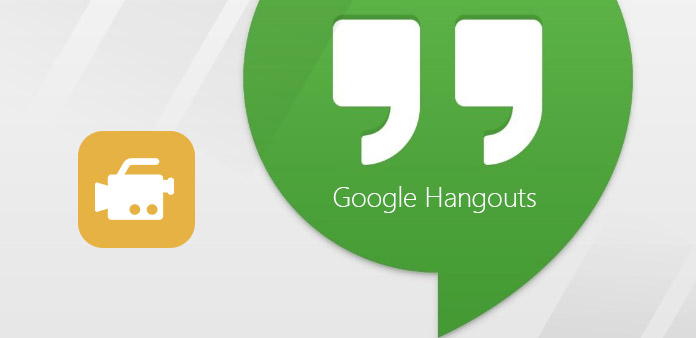 Google Hangout offer free group video calls, you can use it among Android, Windows, Mac and iOS devices. Sometimes you can also start Google Hangout from Gmail. You can log in Google+ webpage, or to install Google Hangouts app for desktop and smart phones. It is a good way to shorten distance and communicate costs. As for recording video calls from Google Hangout, different devices have different Google Hangout recording methods. Varies from easy to powerful, you can pick according to your Google Hangout video call capture requirements.
1. Record Live Google Calls to YouTube
It is the way to record Google Hangout on Air video calls on web browser. You can publish and broadcast Google Hangout private to YouTube. The whole process is similar with normal Google Hangout calls creating. Your video calls will not be influenced during recording a hangout.
Step 1

Sign in your Google account on Google+ page. Create Hangouts on Air under Hangouts page, to share your invitations.

Step 2

Choose Events from Home menu, you can see all your hangouts.

Step 3

Pick your hangout want to record, and then tap Start icon.

Step 4

Fill in the Invite guests dialog as usual, and then tap Invite to wait for your friends.

Step 5

Select Start broadcast after you have prepared. And Tap Step broadcast option in the same place to finish.
During your Google Hangout video calls recording, you can see the live words on the top of your screen. It means all your online conversions will be streamed to YouTube directly. Therefore, you can post your live Google Hangout calls to YouTube under your Google account automatically.
2. Tipard Screen Capture – Grab Google Hangout on Windows
Tipard Scree Capture has well-designed interface and high quality output. You can record audio and video simultaneously, with system audio and microphone together or separately. The Windows Google Hangout private downloader can output recorded videos and audios in 100% original quality. Before capture a Hangout audio or video, you can customize screen capture size, and set record timer to grab video files in more accurate way. During recording, the cursor effects enable users to emphasis key point in more obvious way. At last, you can get several output formats, to match different media players' requirements.
Step 1

Install Tipard Screen Capture on your Windows computer, and choose Recording Inputs, by System Audio or Microphone.

Step 2

Customize screen capture size by dragging your mouse, or you can fill in length and width blanks too.

Step 3

Tap Rec red icon to record Google Hangout video calls. The Pause, Resume and Stop options are random to use.

Step 4

Save or share your recorded Hangout video files, with choosing output video formats.
Your Google Hangouts will not contain any noise in it. Though Tipard Screen Capture does not have too much video editing tools. It is still enough for people to capture calls from Google Hangout or Skype.
3. Snagit – Record Google Hangout Videos on Mac
Snagit is the screen recorder from TechSmith, with which you can capture both video and audio by All-in-one capture tool. It is the filter for users to capture image, video and mobile screenshots. To be more specific, you can drag recording screen area and capture entire desktop movements. Thus, recoding Google Hangout on Mac is just a piece of cake. Sometimes you cannot grab the whole screen directly, the scrolling capture feature enables to capture screenshots without showing screen limitation. Moreover, the panoramic capture allow people to merge different screenshots into one photograph.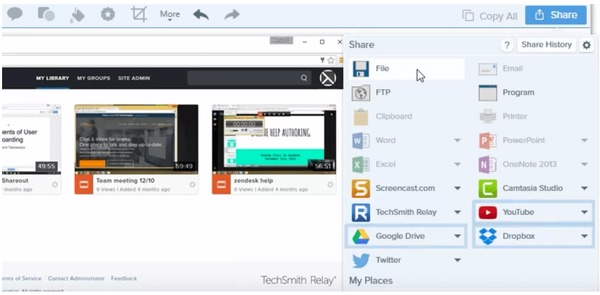 Step 1

Go to Video menu, and then set screen selection, turn on cursor effects, microphone, system audio and preview in editor.

Step 2

Click Capture red option and then start Google Hangout video call recording on Mac. You can pause and resume any time you want.

Step 3

Stop a Hangout video call recording, and then open Snagit Editor to preview and use simple filters to edit.

Step 4

Choose Share option and then decide your output video format.
You can convert recorded Google Hangout videos into animated GIF by Snagit Mac screen recorder. In addition, the Snagit OS X media capture software enables people to grab and edit screenshots in easy way.