LoiLo Game Recorder Review
If you are a gamer and you want to find a versatile game recorder to capture gameplay video. you may consider LoiLo Game Recorder. As a free screen capturer, it provides you well-organized and simple interface, high-resolution video recording, and minimal performance loss during gaming. This article will show you more details of the LoiLo Game Recorder.

Part 1. LoiLo Game Recorder Review
Features:
The various features of LoiLo Game Recorder can meet your demand of recording gameplay efficiently without affecting the experience of gaming.
1. Since LoiLo Game Recorder supports Motion-JPEG, you can record and save your gameplay video in small size but with high quality. So, you can save more disk space but the quality of the video doesn't lose. You can also record full HD video to improve the image of the gameplay video.
2. The benchmark test shows that the LoiLo Game Recorder has a minimal loss of performance when it's recording gameplay of Final Fantasy 14. The computer od testing has Windows 7 32bit system. And the hardware of that computer is Core i7-860 and GeForce GT240 graphics card. The memory of the computer is 4 GB. Although with old and low-level configuration, the LoiLo Game Recorder can still have the best performance among all the recording tools like Bandicam and Fraps.
3. Unlike other professional game recorders, LoiLo Game Recorder has a simple and clear interface that is friendly to all users to record gameplay. You can select the game you want to record and then click the red record button. The capturing will begin immediately. And it also allows you to adjust parameters of video like resolutions, frame rate, folder, and recording mode.
Guide:
Step 1
Download and launch LoiLo Game Recorder. Before the recording, you can adjust the parameters by clicking the gear icon on the interface.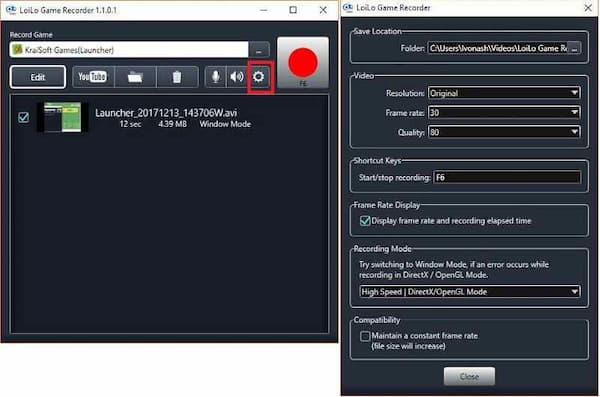 You can also set audio source. Click the microphone icon to add microphone audio into the video. you can also adjust the volume of the microphone and game sound.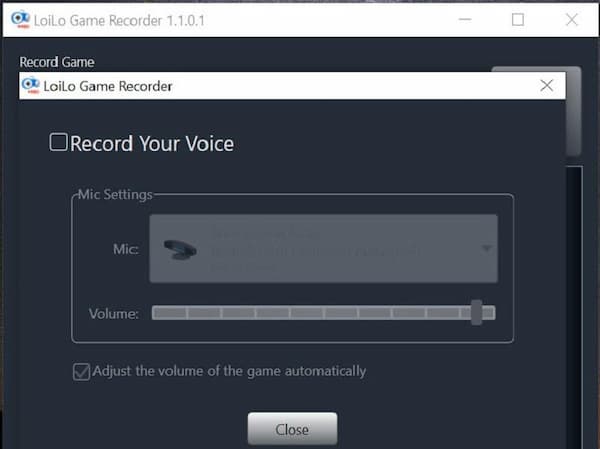 Step 2
You can also select other windows like browsers on your desktop and record them. Click the three-dot icon and choose the window. Then click the Select button.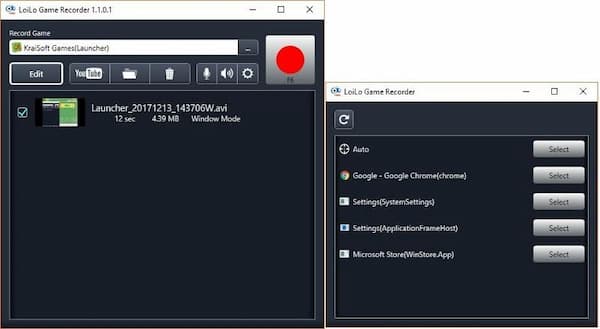 Step 3
After that, you can start the game and click the red recording button to start the capturing. If you want to end the recording, just click the Stop Recording option
Pros:
1. It's a free software to download and use all the main functions.
2. Recording gameplay in reasonable file size and lossless quality.
3. No time limitation of recording gameplay.
4. Supports multiple audio sources including game sound and microphone audio.
5. No watermark on recorded gameplay video.
Cons:
1. Only compatible with Windows 7 and 8.
2. Can't record cursor movement during the gameplay.
3. It can only output an AVI format file.
Part 2. LoiLo Game Recorder Alternative Game Recording Tool
If you want to edit your recorded gameplay video and add subtitles to it, you can't do it with LoiLo Game Recorder. At this time, you need an alternative capture tool to meet your demand. Tipard Screen Capture is a powerful game recorder you can take into consideration.
1. It allows you to trim your video by setting the start point and end point.
2. Add notes and subtitles during the recording or after the recording.
3. Support various output formats including MP4, MOV, AVI, WMV, etc.
4. Set the capture time to control the start and the end of the recording time.
5. You can capture mouse movements during the recording.
Step 1Choose a folder to save your recorded gameplay in the Output menu from the Preferences interface. Then click the Video Recorder button on the main interface.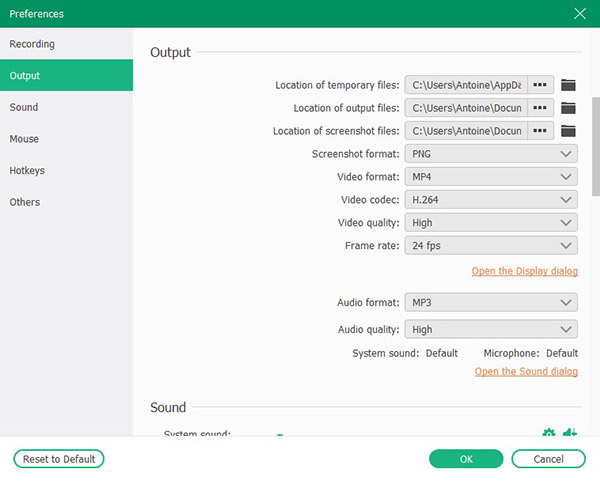 Step 2You can record the screen and webcam during the gameplay. Mixing game sound and microphone audio are also allowable. You can turn on the switch of system sound and microphone.

Step 3Click the red REC button to start the recording. You can adjust the size of the screen by dragging the frame. Then you can use noting tools to add subtitles or marks on your gameplay.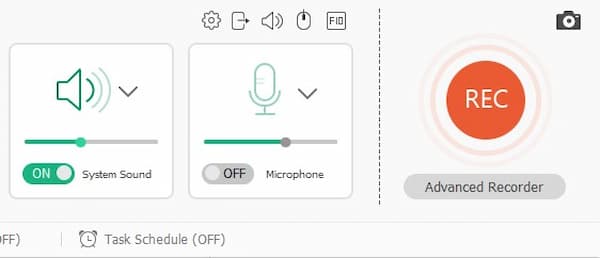 Step 4You can stop recording by clicking the red square. Then you can preview the recorded gameplay and edit it on the interface. You can set the start point and the end point to trim your video. After that, click the Save button.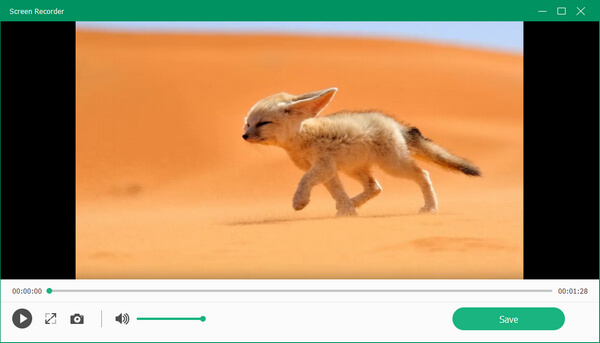 Aside from being a game recorder, it can also be used as a decent audio recorderto help you capture online music with high quality.
Part 3. FAQs about LoiLo Game Recorder
1. Is LoiLo Game Recorder Safe?
Yes, it is. Although it's free software, you can download it from the official website and use it without worrying. It is virus-free.
2. Can LoiLo Game Recorder edit recorded gameplay video?
No, it can't. You need another tool called LoiLoScope to do the editing and you have to pay for that tool. Or you can try other game recorders with editing features like Tipard Screen Capture.
3. When I recording a game with LoiLo Game Recorder, the performance gets worse. How to fix it?
You can go to the Power option in the interface and set the High Performance. You can also change the resolution and frame rate to lower in the Setting menu.
Conclusion
To sum up, LoiLo Game Recorder is an ideal choice for you to capture gameplay especially for people who want a freeware. Its simple interface and basic functions can easily realize the gameplay recording. If you need more features like editing the gameplay video, you can try Tipard Screen Capture as an alternative. It can help you record any gameplay on your computer. If you have any questions or want to know more about LoiLo Game Recorder, please leave your comment below.