How to Download and Install WhatsApp on iPad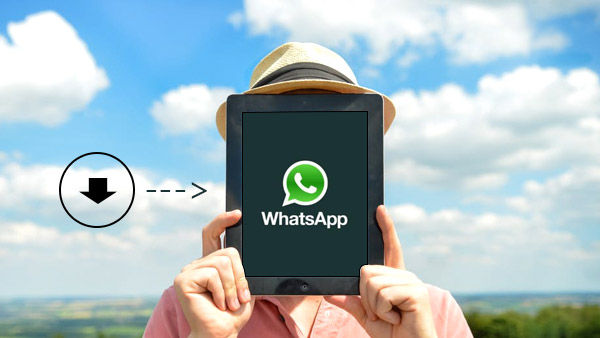 What is WhatsApp
As we know, WhatsApp Messenger is a messaging App. It uses phone's Internet connection (4G/3G/2G/EDGE or Wi-Fi, as available) to message /call friends or family.
WhatsApp just can run on many different types of phones like iPhone, Android, Windows Phone and others. And there is no official version for iPad/iPod. Have you asked ever "Can I use WhatsApp on my iPad?"
Fortunately, it doesn't means that it is not impossible to get WhatsApp work on your iPad. Here are how to download and install it for iPad.
How to install WhatsApp on iPad
Method 1: Use WhatsApp Web on your iPad
You can visit WhatsApp Web on Chrome, Opera and Firefox. It'll still work in Safari and Windows Edge. But there are still have limits by this service - not all features of WhatsApp will be available.
Notes: iPad has no phone number, so you can't register account.
Access WhatsApp Web from an iPad using Safari. Do as below:
1. Get in Safari on your iPad, and load web.whatsapp.com. After that, you can see WhatsApp home page.
2. Click the URL, swipe down to access the "top drawer" of the favorites menu that appears when typing a web address. Tap the option of "Load desktop site".
3. And then you can see a page which display WhatsApp Web interface with the QR code which can pair with your iPhone. At this time, you need to use your iPhone, Go to "Settings" - WhatsApp Web and scan the QR code.
4. You can find the page will reload and display your messages or other information you received recently.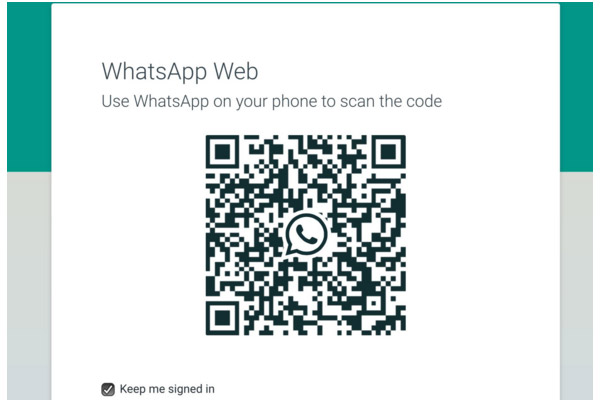 There are some shortages using this method.
The browser is not supported by WhatsApp officially so that you can't send voice notes. Notification which received by web browsers can't be supported by iOS, namely you can't get notifications of incoming messages. Besides above, it still has more bugs.
Method 2: Get WhatsApp on iPad with iTunes and iFunBox
Tools you need:
Mac or Windows computer
iFunBox App on your PC (download it from i-funbox.com), which is a free program, helps you install WhatsApp on your iPad
iPhone (You would be needed to delete the WhatsApp on it, if installed already.)
The iPad
1. Connect your iPad to your computer
2. Download WhatsApp from iTunes
3. You will need to enter password when you install it
4. Find WhatsApp.ipa file on your computer as below

Note: If you use Mac, open Finder – Home – Music – iTunes - iTunes Media - Mobile Applications - WhatsApp.ipa.

If you use Windows, find C: - Users - User - My Music - iTunes - iTunes Media - Mobile Applications > WhatsApp.ipa

5. Move WhatsApp.ipa to desktop
6. It's time to open iFunBox and click Install APP
7. Open file of WhatsApp.ipa
8. iFunBox will help you install the WhatsApp messenger on your iPad
9. Pick up your iPhone, if you installed WhatsApp, you need to uninstall it
10. Enter the iPhone digits and verify with the text message code following the process
11. Plug your iPhone in computer if you finish all above step
12. Find User Applications of iPhone - WhatsApp - copy Library and Documents files to the desktop
13. The next step is that get your iPhone out from computer and connect iPad to PC again
14. Find User Applications of iPad - WhatsApp - delete Document and Library folders and copy the two files of iPhone from desktop – finish replacing them
That's all. WhatsApp has been successfully installed on the iPad, and you can test your application to check whether it works or not.
You May Like the Hot Software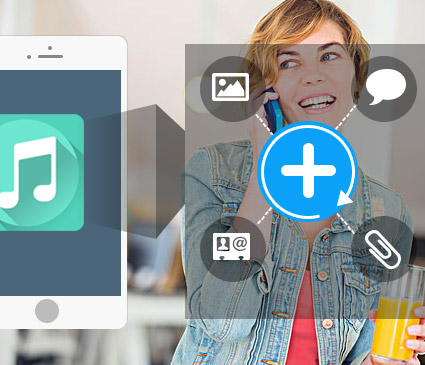 Recover deleted or lost data from iPad directly
Support iPad Pro, iPad Mini, iPad Air, iPad 2, iPad 3 and more
Recover deleted SMS/contacts/photos etc. from iPhone, iPod directly
Retrieve deleted or lost data from iTunes backup files
Support all models of iPhone, iPod touch, compatible with iOS 9.3