Best Solutions to Repair No Sound on iPhone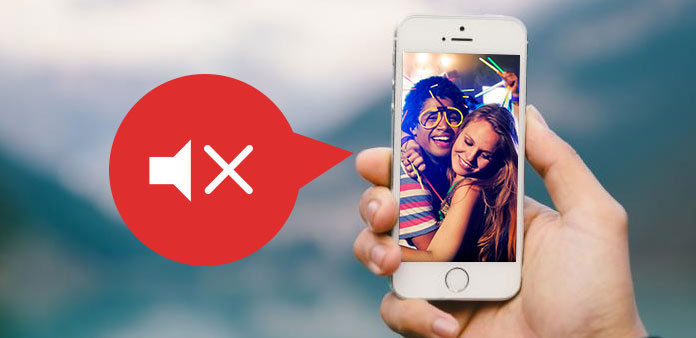 The iPhone is not only a communication gadget, but also an entertainment device. Almost all iPhone features relate to sound. If the sound not working on iPhone, people cannot listen to music, view videos, make phone calls, get notifications in time, and so on. Actually, this bug is not rare. Many users have reported that there was no sound on iPhone. If you are a victim of iPhone not sound, you will find our article helpful. We are going to analyze the factors cause iPhone sound stopping working. Furthermore, you can learn best solutions to fix this problem in different situations.
Part 1. 5 Factors cause iPhone silence
There are several reasons could lead to no sound on iPhones. And we summarize the principal factors below.
1. Hardware damage. An iPhone is a collection of variety of components. These digital components, including speaker, are vulnerable. Moisture and falling off may cause physical damage.
2. Silence mode. The iPhone has a button to turn on the silence mode. If you hit the button accidentally, your iPhone will switch to silence mode and no sound on iPhone of course.
3. App conflicts. Sometimes, an app may conflict to the iOS, iPhone model or another app. The conflict will make iPhone silent too. Moreover, if you have turn the sound down in an app, such as a music app, then you cannot hear sound in other apps unless you turn the volume up.
4. Software update. Generally speaking, Apple will fix bugs in iOS update. But sometimes, software update may bring new problems, like deprivation of iPhone sound.
5. Unknown errors.
Besides hardware damage, the solutions recommend below could fix no sound on iPhone due to any reasons.
Part 2. 5 Basic troubleshooting tips to fix iPhone has no sound
As I said before, some preference settings could lead to iPhone no sound. Before move on to the technical solutions, you should execute basic troubleshooting first.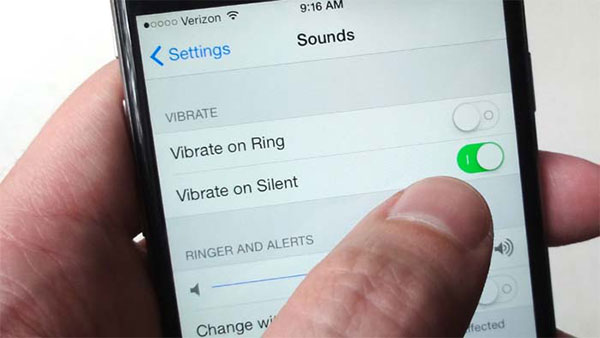 1. Check the silent mode button, which is above the volume buttons. If the red mark appears, you will need to toggle it and disable the silent mode.
2. Open

Control Center

and check the

AirPlay

. If you mirror your iPhone to another device via AirPlay, you find sound not working on iPhone.
3. Turn off

Bluetooth

in

Settings

app. Once the Bluetooth turns on and matches extra device, iPhone sound will go to the extra device.
4. Go to

Settings-> Sounds

and move the volume slider left and right to activate the sound on iPhone.
5. Test iPhone speaker in different apps. If there is no sound on iPhone FaceTime app, you can try it on Videos app or music app.
After you completed the steps above, your iPhone still keep silence, you should move on to the next part.
Part 3. Repair iOS system to fix no sound on iPhone
As you can see, it is rather complicated to diagnose what factors make iPhone not sound. And not every iPhone user is tech savvy. So, we need a smart tool to check and repair iPhone. Tipard iOS System Recovery could meet these demands. It is a professional iOS repair tool. iOS System Recovery could scan and repair various software problems using advanced technology in one click. And you do not need to worry about data loss.
How to fix the problem of no sound on iPhone
Step 1
Software Installation
Download and install the corresponding iOS System Recovery on your computer.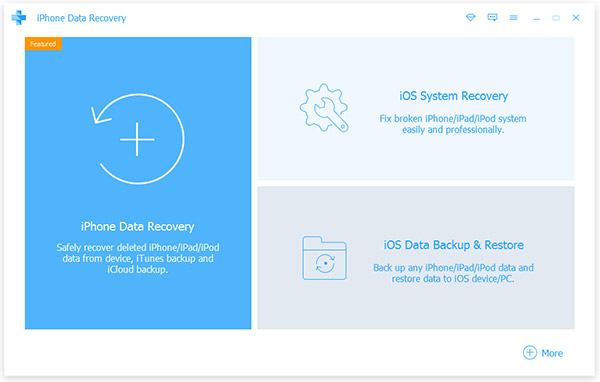 Step 2
iPhone Connection
Plug the no sound iPhone to your computer with a USB cable. Launch iOS System Recovery, it will identify your phone automatically.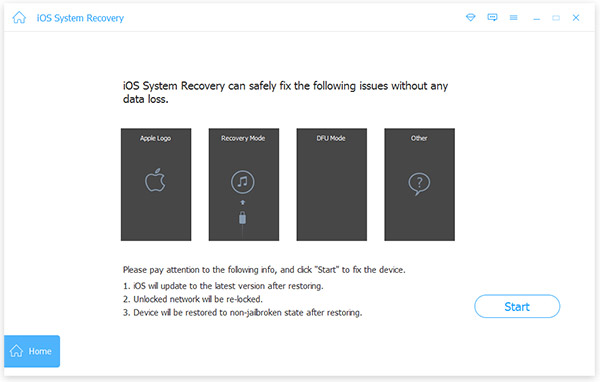 Step 3
Diagnosis iPhone
After connected successfully, click on the Start button on the interface to check the problems of your iPhone. The iOS recovery program will show you basic configurations of your phone.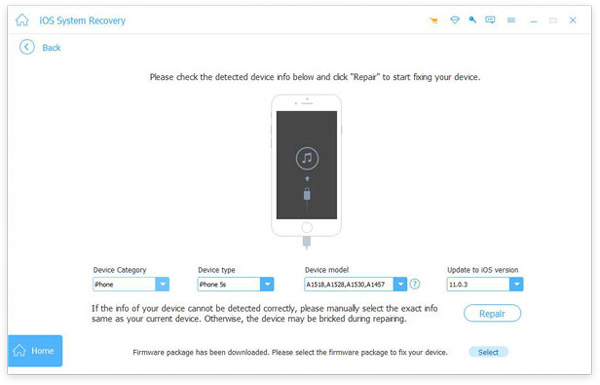 Tip: If something is wrong, you will need to correct it.
Step 4
Repair iOS system
Finally, hit the Repair button to start fix problems and update to the latest iOS.
A few seconds later, you can enjoy your favorite music on your iPhone as usual.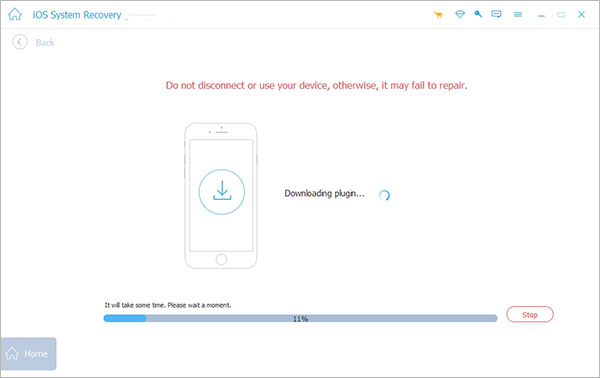 Part 4. Factory Reset to fix iPhone has no sound
The iTunes is a useful tool to manage iPhone and iPad. Besides backup, you can also use iTunes to fix iOS by restoring to factory reset. Remember that this way will erase all personal files and settings from your phone, so you'd better backup iPhone with Tipard iPhone Transfer.
Step 1: Connect the iPhone to your computer and run iPhone Transfer Ultimate. Select the files you want to backup and click on the Export to PC option in Export To menu.
Step 2: After backup, open the latest version of iTunes and wait for it detecting your phone.
Step 3: Click on the iPhone icon on top ribbon and go to the Summary panel from left side bar. Press the Restore iPhone button and then hit the Restore button again on the confirm window. Then iTunes will erase your phone and install the latest iOS.
Step 4: After factory reset, you can remove your iPhone from your computer. Restart iPhone and choose set up as a new device. You will discover that the problem of no sound on iPhone is solved.
Step 5: When you want to listen to your favorite music or view videos, you can restore them to your phone with iPhone Transfer Ultimate.
Conclusion
The iPhone is believed the best smartphone on market today, but sometimes it also has bugs and problems. The problem of no sound on iPhone, for example, is a disaster to some iPhone users. What is more important is that this problem could happen in different situations, before software update or after software update. So, we shared several methods to help you fix this problem easily in this article. The iTunes is a good way to repair iPhone bugs, but you have to back up your phone first. If you have sensitive data on your phone, we will recommend Tipard iOS System Recovery. It could fix any problem cause iPhone not sounding and not damage personal data.