Use Kingo Android Root Apk/Software to Root Android Phone for Free
If you have an Android device, you may have heard of Kingo Android Root APK, one of the most popular applications for rooting Android. Some people even have used the program on their Android handsets. Android rooting is to modify the original operating system, for removing limitations and fully accessing the system. After rooting Android phone, you can install any apps and uninstall default apps, customize the operating system as you wish. While many Android users choose to root their devices, not all users are tech savvy. Kingo Android Root 6 is so popular among Android users, partly because it offers one-click rooting experience. Considering many people still do not understand what Kingo Android Root is and how to use it, we are going to introduce this Android rooting tool in details.
1. Kingo Android Root review
Kingo Android Root has two versions, one is a desktop application for rooting Android on Windows, the other one is a mobile app supports to root Android device with one click. Its overall features include:
1. Both PC version Kingo Android Root and the mobile app are able to help you root Android devices simply.
2. According to user report and our lab testing, Kingo Android Root is one of the safe and secure ways to root Android devices.
3. It could root almost all Android systems, including Android Marshmallow and Nougat.
4. This rooting tool is compatible with a wider range of mobile phone models from whatever brands, such as Samsung, HTC, Moto, Sony, Google and more.
Pros
1. Kingo Android Root is easy to use, no matter the PC version or mobile app.
2. It is an open-source project, so everyone could enjoy its powerful features without paying a penny.
3. Developers release update consistently and frequently.
Cons
1. It does not work on all smartphones and some users reported it did not root their phone successfully.
2. How to root Android phone with Kingo APK
To help you root Android phone without PCs, Kingo Android Root APP has released a mobile app version. The only difference between PC version and APK version is that you do not need a computer during rooting Android.
Step 1: Unlock your Android phone and go to Settings app on home screen. Turn on Unknown Sources in Security option.
Step 2: Download Kingo Android Root APK from a trustable source and install the app on your handset.
Step 3: Access Kingo Android Root after installation. If you want to root your Android phone, tap on the Root button immediately.
Step 4: A few minutes later, when the process is done, you can reboot your Android device and check the root status.
3. How to use Kingo Android Root on PC
Kingo Android Root desktop application has a longer history, so if you have a Windows computer, you should root your phone on PC. Kingo has published all supported phone models and brands online. You can check whether this rooting tool supports your Android device first.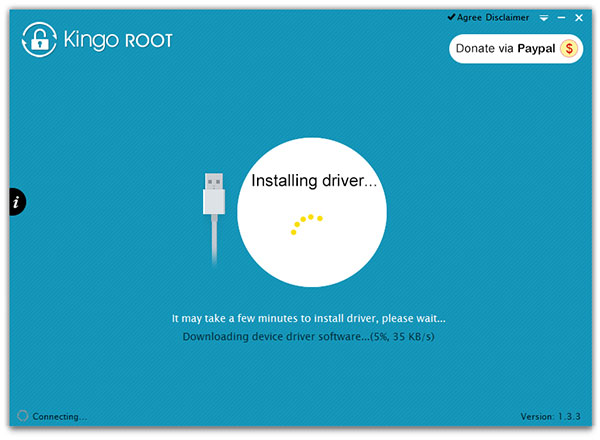 Step 1: Installation
Download the PC version of Kingo Android Root free and install it on your computer. When you want to root your Android device, you can open Kingo Android Root for PC.
Step 2: Debugging mode
Connect your Android phone to the computer via USB cable. If a pop-up dialog appears on Android device, tap on Always allow from this computer and then hit the OK button to authorize USB debugging mode. If the pop-up dialog does not show up, you can go to Settings app and turn on USB Debugging mode in Developer options.
Step 3: Start rooting
If it is the first time to root your Android device, you should read the notifications carefully before rooting. Once you are ready, click on the ROOT button in Kingo Android Root interface to start rooting.
Step 4: Root succeed
During the process, your Android device will be rebooted several times. Do not touch or remove the Android device until the program shows ROOT SUCCEED.
4. Check whether Android is rooted successfully
If you want to know whether your Android device is rooted successfully, you can use the Root Checker app to check the root status.
Step 1: Download Root Checker from Play Store and install it on your rooted handset.
Step 2: Open Root Checker and tap on the Verify Root button to check the status.
Step 3: If you get Congratulations…… below Results, that means your Android phone is rooted. Otherwise, you can try again or try other root applications.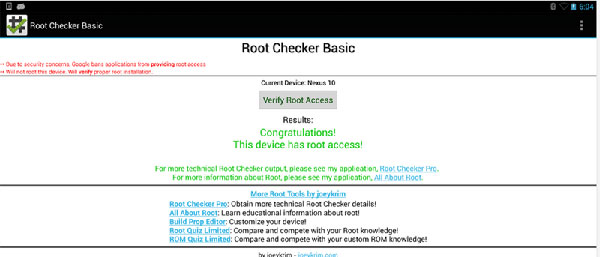 5. Recover Android data when rooting phone
Every coin has two sides, so does rooting Android. Rooting an Android phone could bring risks as well. No matter how mush expert you are, it cannot be denied that rooting is a daunting task. Actually, several users have reported that their data on Android devices has gone after rooting unsuccessfully. So, when you root your Android phone, we suggest you learning about an Android data recovery tool, such as Tipard Android Data Recovery. It could get Android data back on any phone, even a broken one.
How to recover data with Tipard Android Data Recovery
Step 1
Run Android Data Recovery, after installed it on your computer.
Step 2
Plug the Android device you want to recover into the computer with a cable. Follow the on-screen instruction to enable the USB Debugging mode.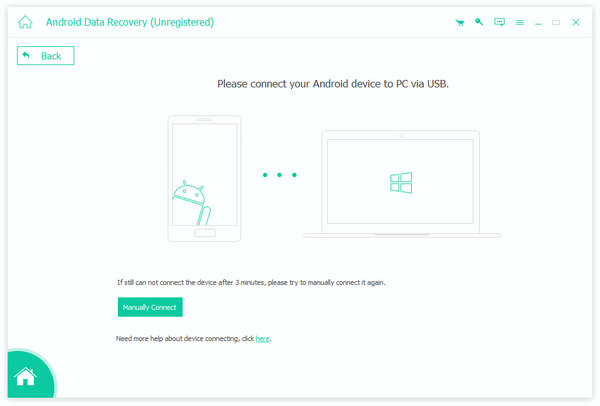 Step 3
Select the data types you want to recover, such as Contacts, Messages, Photos, Videos, Documents and more. Tap on the Next button to go to detail screen.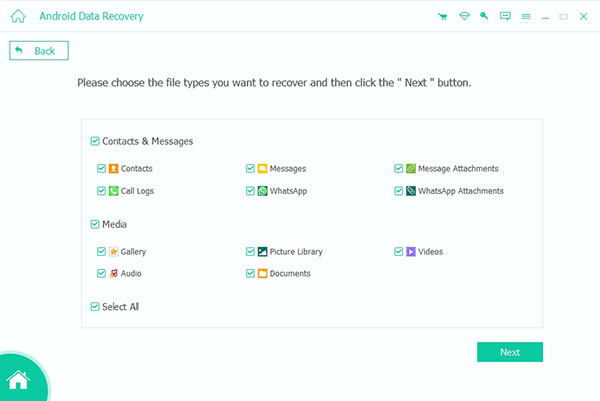 Step 4
Click on the Recover button, after you select files for recovery in detail screen.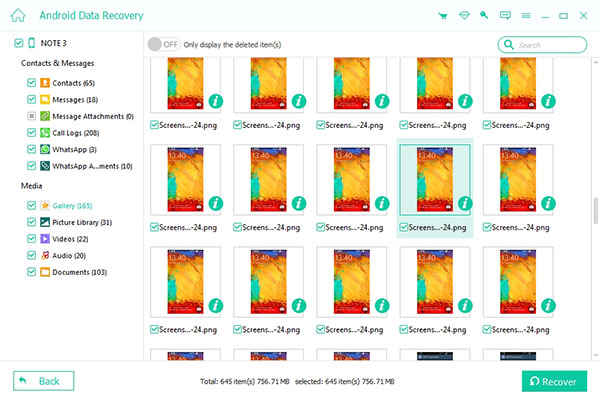 A few minutes later, the data will be restored.
Conclusion
In this article, we have introduced Kingo Android Root in details. As you can see, this open-source application is very simple to use. To help you root Android devices smoothly, it offers both PC version and APK version. You can choose one according to your situations and follow the guides in this article to root your Android devices at any time. Anyway, before rooting your phone, you should learn the risks that rooting brings carefully. And once rooting an Android device failed, you do not need to worry. We recommended a powerful Android data recovery tool, Tiapard Android Data Recovery. It could recover and restore any broken files on Android.

Click here to join the discussion and share your comments