Easiest Ways to Fix iPhone Won't Restore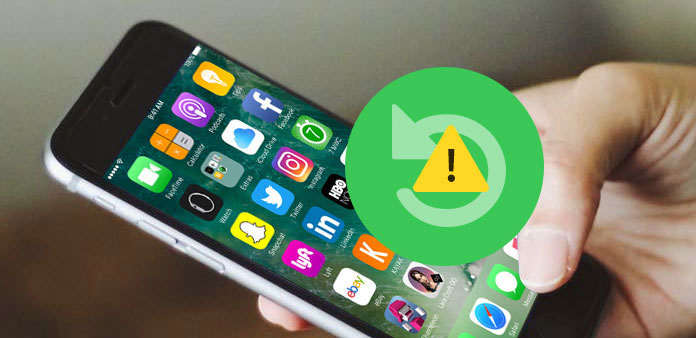 It cannot be denied that Apple's flagship mobile device is an ingenious piece of technology; however, any technology is not perfect, so is iPhone. To help users repair iPhone and prevent from data loss, Apple has integrated powerful backup and restore functions into iOS. If iPhone won't restore, things will become complicated. This may cause iPhone bugs cannot be repaired, backup data loses and other problems. Plus, iPhone restore stopping working could happen in different situations. And the solutions will be different too. That makes fixing this problem more complicated. In this post, we are going to show you the best ways to get rid of iPhone won't restore in different conditions.
Solution 1: Solve iPhone won't restore after iOS update
Some iPhone 7 users reported that iPhone won't restore after iOS update. Software updates are usually packed with new functions and bug fixes, so Apple encourages users to keep iOS up to date. But for some reasons, the update could also result in bricking problems. If you install the beta version of iOS, which cause iPhone restore not works, you can downgrade to previous version.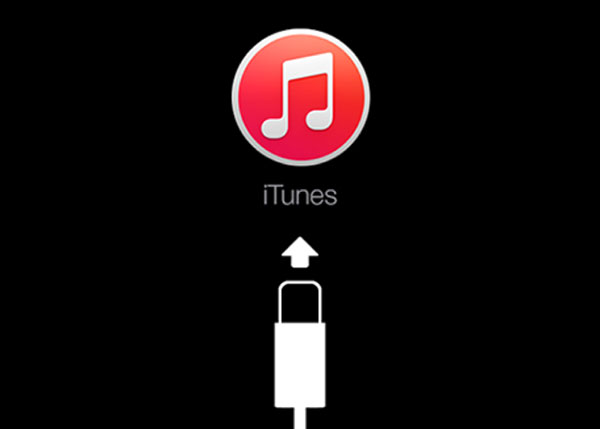 Step 1: Download the previous iOS ipsw based on iPhone model to your computer. And turn off "Find My iPhone" in "Settings"-> "iCloud" on your iPhone.
Step 2: Plug your iPhone to the computer via USB cord. Launch the latest version of iTunes.
Step 3: Press and hold down both the "Sleep/Wake" and the "Home" buttons simultaneously. When you see Apple logo on screen, release the "Sleep/Wake" button and keep holding the Home button until Connect to iTunes appears on iPhone screen.
Step 4: Click on the "OK" button on the pop-up iTunes dialog to switch into recovery mode to solve the issue for iPhone won't restore.
Step 5: Click on your "iPhone" icon on top of iTunes window. Go to the Summary tab and press the "Option" key and hit "Restore iPhone" button at the same time on Mac computer. For Windows, you should press "Shift" key and hit "Restore iPhone" button.
Step 6: Navigate to the previous iOS ipsw file you downloaded and click "Open". Then backup your iPhone and downgrade to previous iOS.
Solution 2: Fix iPhone stop restore after jailbreak
Many iPhone users try to jailbreak their phones to get more controls. But jailbreak is not supported by Apple, so it will bring many risks to your phone, like iPhone restore failed. Plus, jailbreak is complicated process, even for tech savvy. If it fails during the process or iPhone restore not working after jailbreak, you will need to restore your iPhone in DFU mode.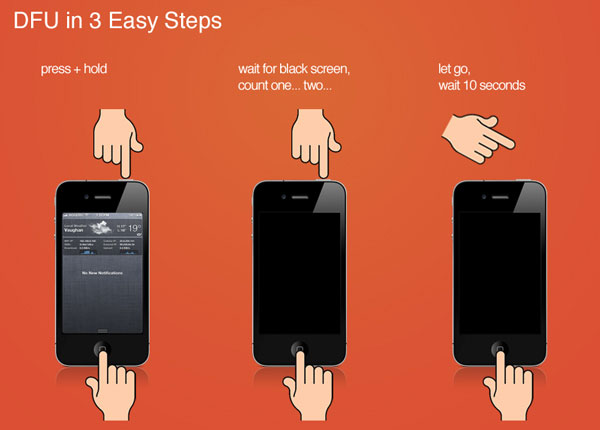 Step 1: Hook up the iPhone to your computer and turn off the anti-virus software if you have one on your computer. Then power off your iPhone.
Step 2: Keep pressing the "Sleep/Wake" button and the round "Home" button simultaneously for at least 10 seconds. Let go of the "Sleep/Wake" button, while keep holding on the Home button for another 10 seconds to open the DFU mode.
Step 3: When the computer identifies your phone in DFU mode, it will ask you to install or update Apple driver.
Step 4: Open iTunes on your computer and click on the "Restore iPhone" button in "Summary" panel. Follow the on-screen instruction to backup and restore your iPhone.
Step 5: After restored, you can set up your iPhone as a new device.
Solution 3: Fix iPhone won't restore from iCloud
iCloud is another way to backup and restore iPhone. Although it is a well-established feature, it cannot guarantee that all backup data will be restored completely. When iPhone won't restore from iCloud, you can follow the steps below to find your data back.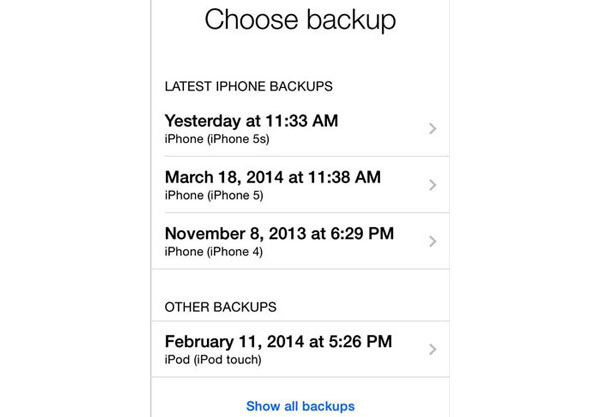 Step 1: Firstly, check your Wi-Fi connection. You can use another mobile device to test whether your Wi-Fi connection is ok. If the Wi-Fi disconnects, you will need to use another one to restore iCloud backup. Otherwise, you can move on to the next step.
Step 2: Contact to Apple Support. When Apple is testing new iCloud features, users cannot connect to iCloud and restore the backup files. Also, it will not take much time to test new features, so you can wait for several hours and try to restore your iPhone again.
Solution 4: Solve the unknown error occurred
When you execute the restore iPhone process, a dialog pops up suddenly shows unknown error occurred with a number. The factors caused such error are usually complicated.
First of all, you can go to Apple official web and check the error list to find out the answer.
Furthermore, we suggest you use an alternative tool to restore your iPhone at this time that iPhone won't restore.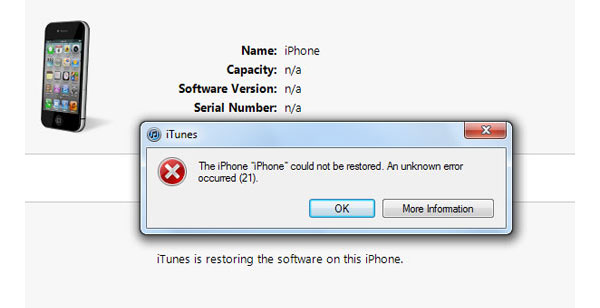 Solution 5: Best alternative tool to restore iPhone
Tipard iOS Data Recovery is the best alternative of iTunes client. Even though you may face various iPhone cannot restore situations, you can still restore iTunes backup to your phone with iOS Date Recovery. And it is far more than a substitute of iTunes client. If you want to find lost data or deleted files back on iPhone, iOS Date Recovery could help you too.
How to restore iPhone
Step 1
Connect your iPhone to your computer using the original USB cable.
Step 2
Launch iOS Date Recovery after installed the right version on your computer according to your operating system.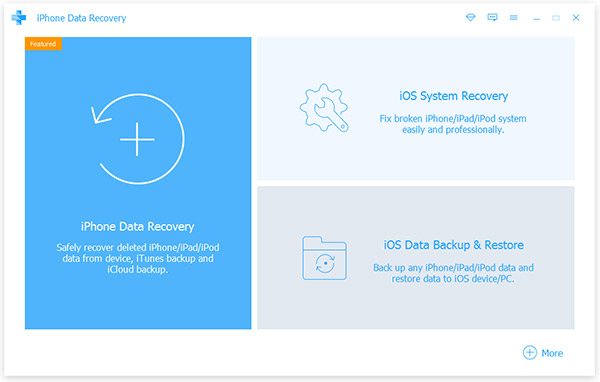 Step 3
Go to the Recover from iTunes Backup File tab and click on the Start Scan button. Then this iPhone restore tool will identify all restorable iTunes backup files.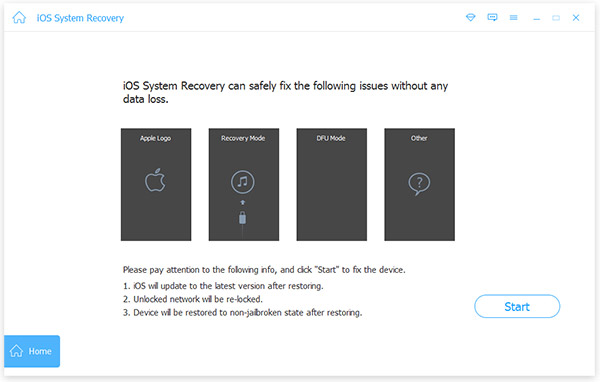 Step 4
Select an iTunes backup file and click on the Recover button. A few seconds later, you can browse your data on your phone.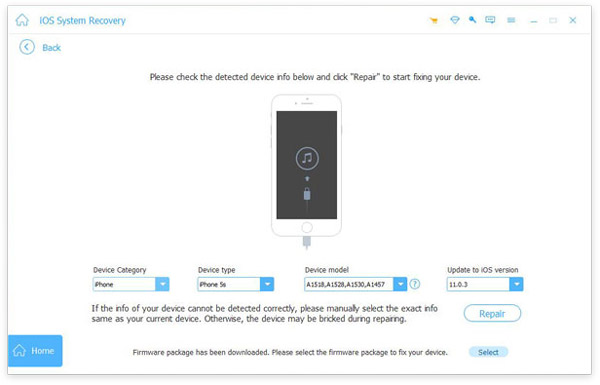 iOS Date Recovery also support to restore deleted files and iCloud backup files.
Conclusion
As you can see, you may drop into the problem of iPhone won't restore in various situations. What should you do when iPhone restore failed? All answers are in our articles. We have analyzed different conditions and offered corresponding solutions to fix this problem. Compared to repair iPhone restore failed manually, Tipard iOS Date Recovery is a better solution. It not only has the capacity to restore iTunes backups and iCloud backups, but also could recover and restore deleted files. Moreover, to restore iPhone with iOS Date Recovery, all you need to do is one click.