20 Best iPhone Themes in 2023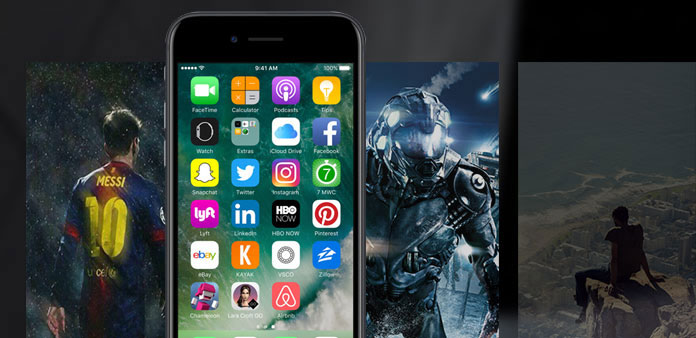 The iPhone has a default theme that decides the wallpaper, icons, lock screen, control center and more. Generally speaking, you cannot customize iPhone icons. If your friends use iPhones too, you will discover that the screens look the same. You may wonder whether I can change my iPhone theme. The answer is yes. Plus, theming iOS is one of important reasons that people jailbreak their iPhone. We are going to share top 20 iPhone themes download in this article. It is possible that you have used an iPhone for years and fancy something of a change. Using our recommend iPhone themes to replace the default one is a good idea. Do you want to have a personalized iPhone? Let's start to learn these wonderful iPhone themes free right now.
1. Aeyris Theme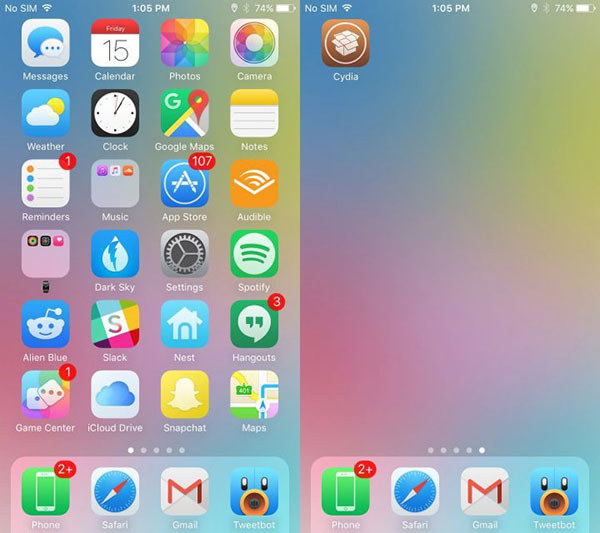 Now updated to support iOS 10, Ayeris theme is the iPhone themes downloaded via Winterboard and need $3.99. You won't see anything wired in here, and that is kind of the point. If you just want to change iPhone looks but not make things outlandish, Ayeris theme is a good choice.
2. Muze 3
Muze 3 is fully iOS 10 compliant. This iPhone theme app can be downloaded from Cydia and applied using jailbreak app called Anemone. The colorful icons are highlighted on dark wallpaper. No excessive decoration makes this theme a simple aesthetic.
3. Ace El Cap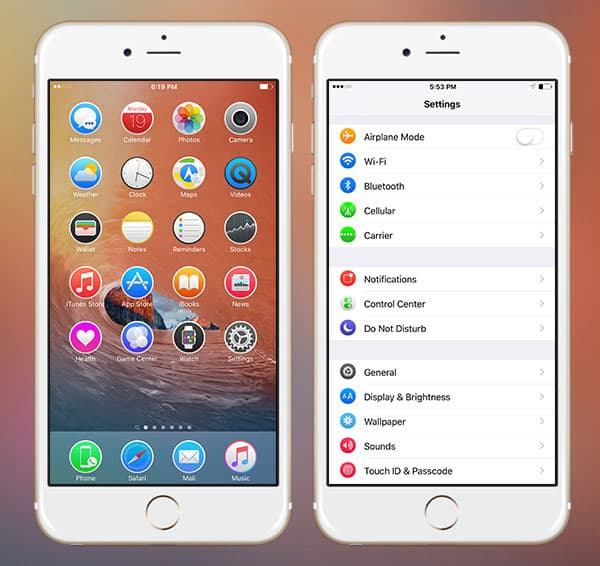 Ace El Cap changes the OS X El Capitan-like screen with round icons. The iPhone theme is available from Cydia for $1.99. I have to say that Ace El Cap make the iPhone screen rather cute. The round icons look like bubbles float on the wallpaper. If you prefer to circle design, you should try this theme.
4. 0bscure 7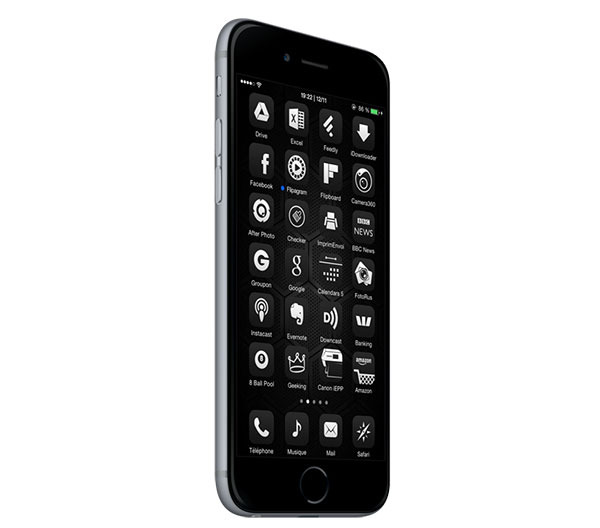 0bscure 7 is available to download from Cydia's ModMyi repo and recently updated to support iOS 10. It costs users $1.00. This iPhone theme features a black and white aesthetic. With 0bscure 7, you can only see black and white on your iPhone. For Punk style lovers, this theme is the best choice.
5. Insight Theme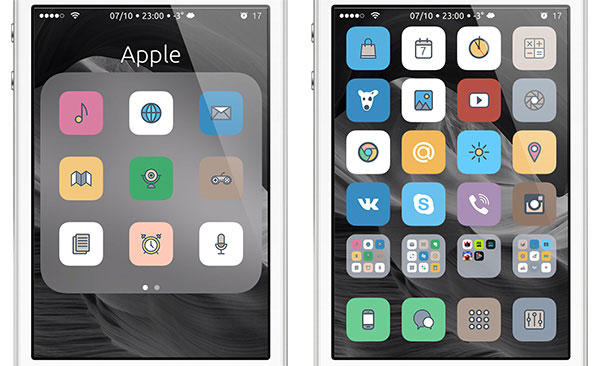 Insight Theme is available from Cydia's ModMyi repo. And it is free to use. It redesigns your often busy home screen with light color icons and collects commonly used icons together. With Insight Theme, you will get a concise and neat iOS home screen.
6. Flat 8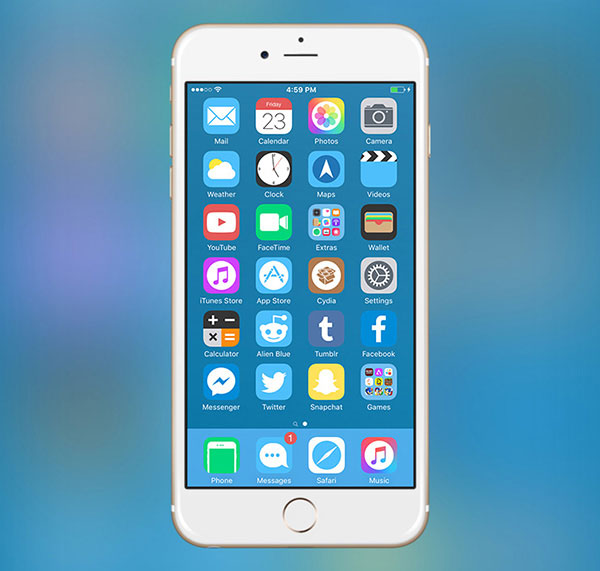 Flat 8 is available to download via Cydia's ZodTTD & MacCiti repository. As its name said, this theme flats your iPhone screen and icons. If you are tired of 3D, then Flat 8 could meet your requirements.
7. ReOs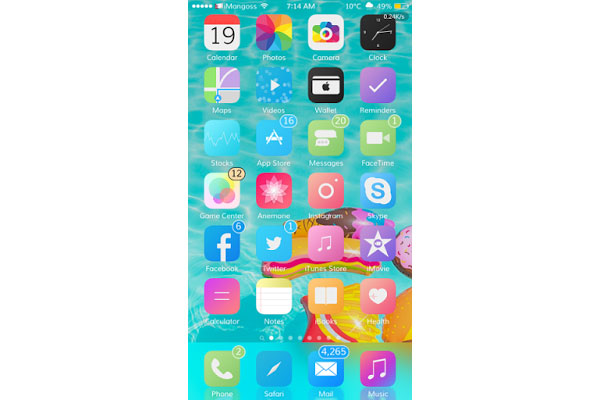 ReOs can be downloaded via ZodTTD & MacCiti repo for $2.00. It contains over 200 themed icons, 10 wallpapers and more design for control center, lock screen, passcode buttons, iMessage UI, and so on. You can use the candy colors to decorate your iOS home screen and customize any icons as you wish.
8. Syren Anemone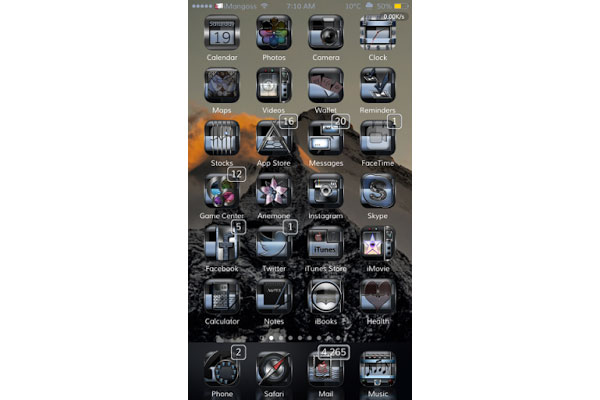 Syren is available via ZodTTD & MacCiti repo and costs $3.99. It supports Anemone. This iPhone theme is really cool. It uses cool color tune to design icons, wallpaper, lock screen and other UI elements.
9. Gentleman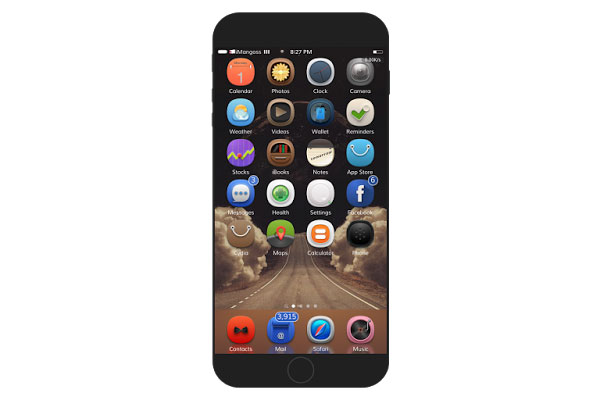 Gentleman is available via Ciydia's ZodTTD & MacCiti Repo. And it costs $3.00. This iPhone theme includes 200 icons, loading effects and UI elements. The icons use fillet design and make the iOS home screen harmony.
10. Casper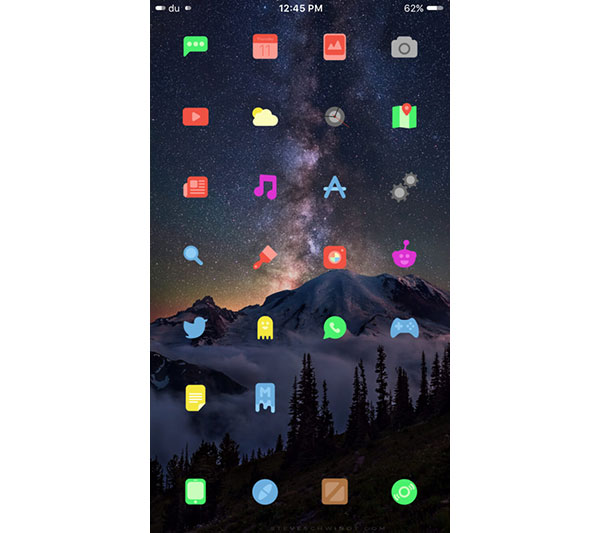 Casper contains hundreds of icons and UI elements. You can use these icons to make a concise home screen. Another feature of this iPhone theme is to hide app labels from home screen.
11. Twist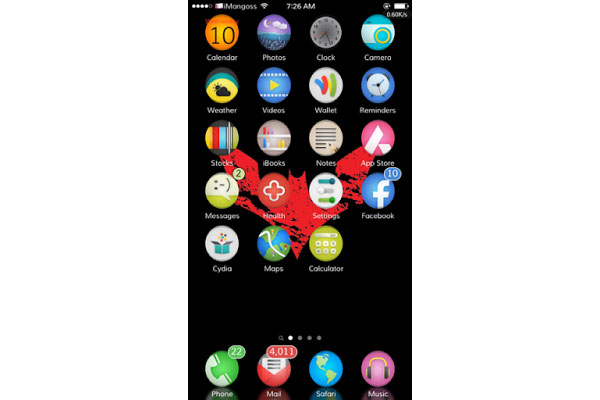 Twist is another free to use iPhone theme available via ZoTTD & MacCiti Repo. It redesigns your iOS with spherical icons and turns your home screen to galaxy.
12. Salvation9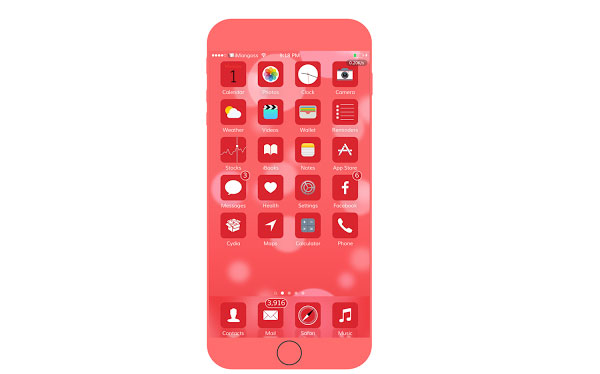 Now, Salvation9 updated to support all devices running iOS 7 and later. It can be downloaded via ModMyi Repo for free. With Salvation9, you can customize your iOS home screen with more than 150 red themed icons.
13. Aragon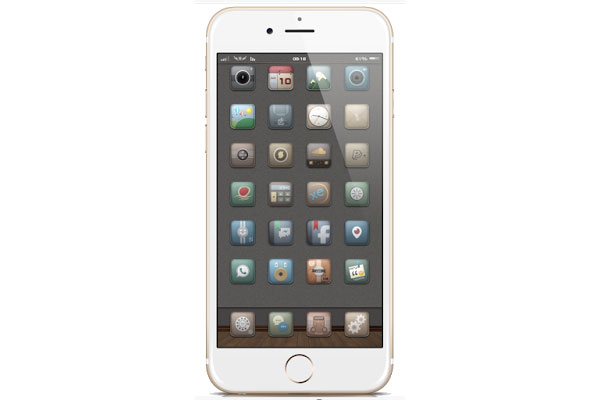 Aragon is available via Cydia's ZoTTD & MacCiti. Although it costs $4.50 and is expensive, you can get hundreds of icons, logos, and other effects. It use cool color tune to redesign iPhone home screen. And this theme could hide the label of each app.
14. Blackie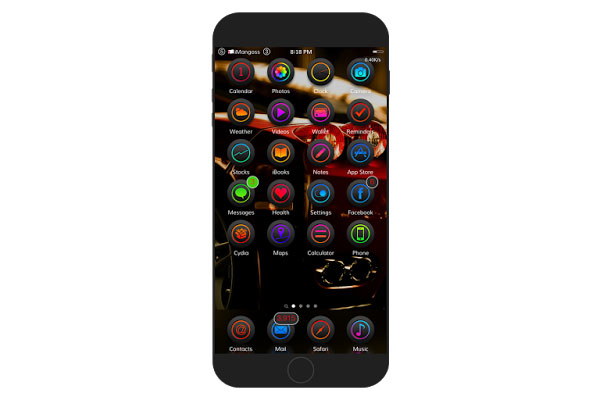 Blackie is another popular iPhone theme available with ZodTTD & MacCiti. You have to pay for $3.00 to download this theme including over 300 icons and UI elements. It is compatible with all iPhones running iOS 7 and later. You can decorate control center, status bar, boot logo, home screen and lock screen with Neon color icons.
15. Ghost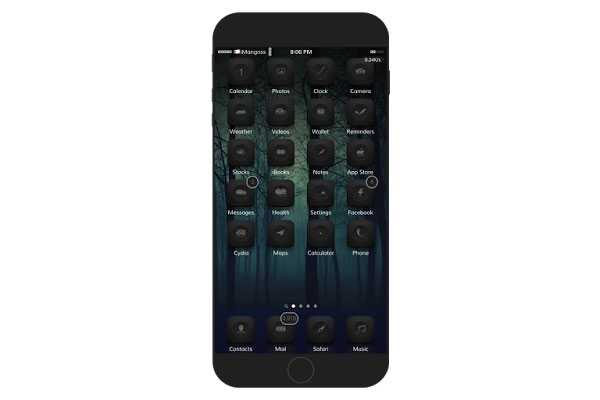 Ghost is a free iPhone theme available via ZodTTD & MacCiti Repo. This theme uses dark and gray to decorate iOS home screen. It must be popular during Halloween.
16. Material Cards for iOS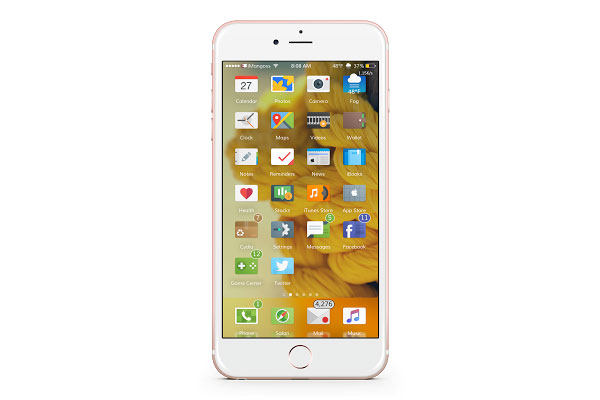 Material Cards for iOS costs $2.99 and you can download it via ZodTTD & MacCiti Repo. It supports both Anemone and Winterboard. Material Cards for iOS allows you to design icons based theme. And the icons look like business cards.
17. AnnaBelle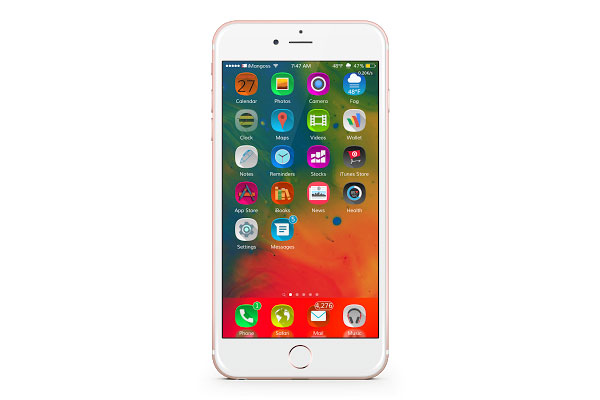 AnnaBelle is another free to use iPhone theme available via Cydia's ZodTTD & MacCiti. It offers more custom icons than other themes and you can personalize your home screen with over 600 icons. The icons look like jelly and make your iOS screen colorful.
18. Allegro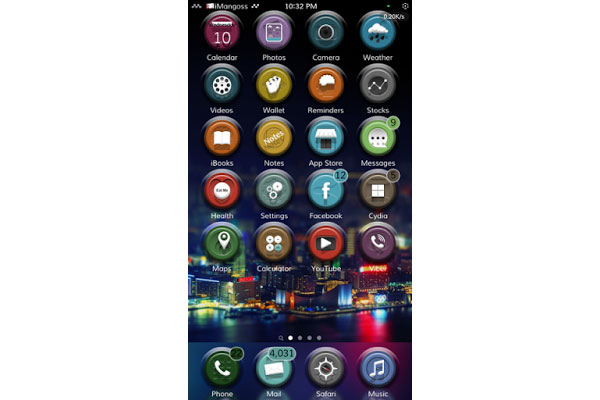 Allegro contains 18 awesome Anemone effects and each shape available in 18 colors. You can pay for $4.00 and download it via ZodTTD & MacCiti.
19. 2D Remix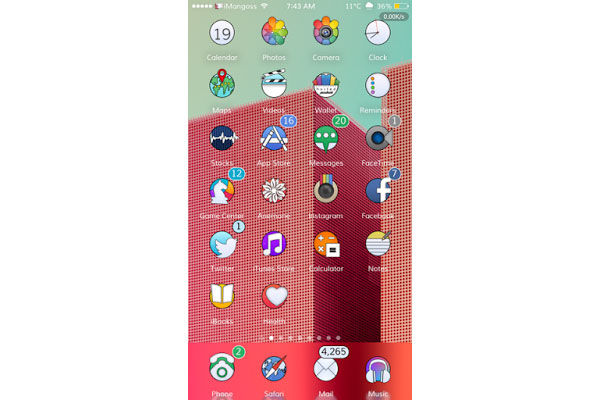 2D Remix is an amazing iPhone theme that offers a unique touch to your home screen. It contains custom dock, sounds, icons settings, wallpaper and more.
20. Enkel 9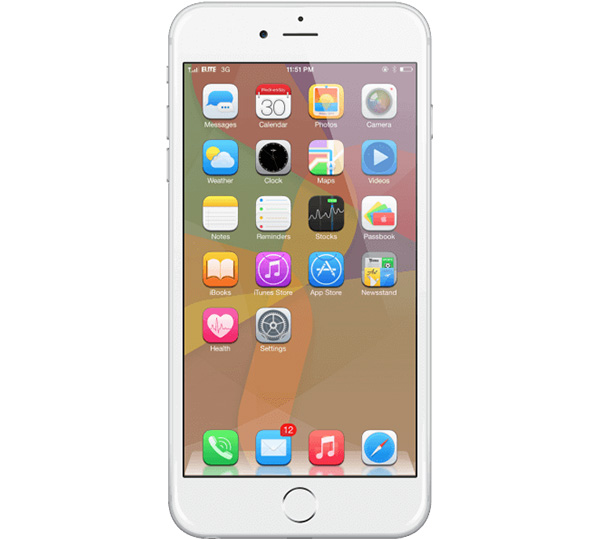 Enkel 9 can be downloaded from the ModMyi repository for $1.49. It has more than 300 themed icons and wallpapers. The pastel colors make this iPhone theme popular among young people.
Conclusion
In this post, we have identified and shared 20 best iPhone themes. These themes could meet various requirements. Some of them are based on cool colors, like Ghost and Aragon. Some themes dominant with pastel color, such as Enkel 9 and Muze 3. Some of the themes make your home screen colorful, like Muze 3 and ReOs. Others let you customize a really cool iPhone screen, such as Blackie and Syren Anemone. If you think the default them is too boring, you can discover your favorite one from our best iPhone themes list and customize your screen.