Top 5 Best Video Stabilizers for iPhone Users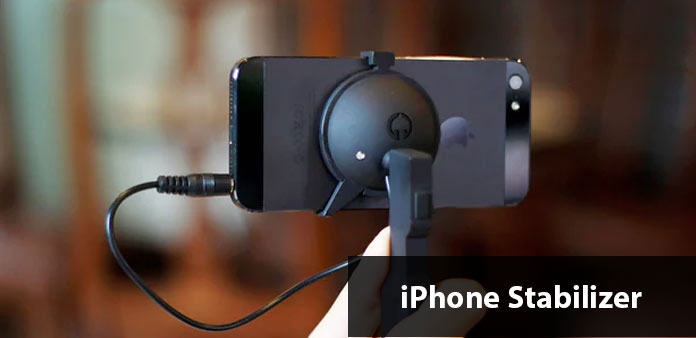 You might share some stunning videos to Facebook or YouTube, or join the FaceTime with your family on iPhone. Actually iPhone become more and more important in taking videos. iPhone stabilizer is one of the hottest cargo on Amazon now. In order to keep iPhone stable, it's important and necessary to have a tripod or stabilizer. The article focuses on 5 best video iPhone stabilizers. I believe you can't wait to shoot a good video after you've seen these stabilizers. Just choose the best one to shoot a good video from the information in the article.
#1 iPhone Stabilizer - Feiyu SPG plus Gimbal Rig
With the help of the Feiyu SPG Plus Gimbal Rig iPhone stabilizer, you can take highly stabilized shoots, professional and free-floating videos with your iPhone. Thanks to its finely crafted, 3-axis stabilizing handheld gimbal, you can also spin your iPhone in any direction. In the meantime, you can still take great photos while keeping your phone camera horizontal or vertical. It is one of the hottest stabilizers for iPhone in Amazon. Check out about the features as below.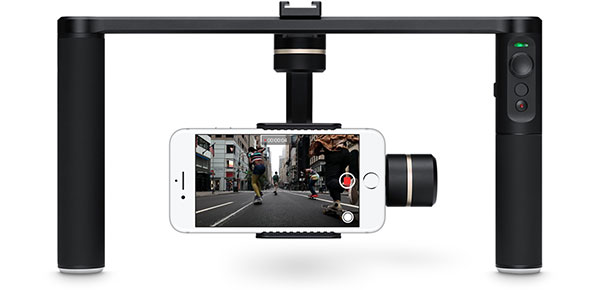 Key Features:
This Gimbal adopts dual handle.
Time lapse shooting ability is really appreciable.
It can automatically shift between horizontal and vertical screen modes.
Creative SPG Plus's sliding arm mechanism replaces conventional gimbal counterweight.
Highlight:
Switch between Panning Follow/Panning Lock modes with simple tap.
Follow Me technology can be used with Feiyu ON app.
Bluetooth shutters with the iPhone stabilizer.
5-inch screw jacks: three on top, two on the bottom of the handles.
#2 Zhiyun Smooth-Q 3-Axis Handheld Gimbal Stabilizer
Zhiyun Smooth Q is another great iPhone stabilizer with wireless control. It is designed with the 5th High-Precision Stablilizing Algorithm System and more accurate and quicker Response. You can shoot from horizontal or vertical position with both iOS phone and Android phone. Works with iPhone 7/7 Plus/6/6 Plus, Samsung Galaxy S 7/6/5 and other types of smartphones.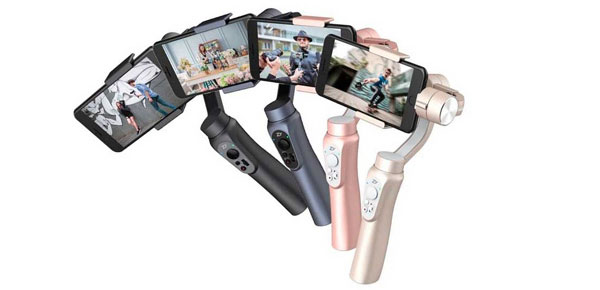 Key Features:
Zhiyun Smooth-Q uses the 5th Generation Honeycomb core technology.
Motor performance and response rate is 40% and 30% speeded up than other gimbals of Smooth series.
Mount tripod on it with a 1/4 screw at the button.
Lighter Gimbal Body than the other iPhone stabilizers.
450g totally weight, lighter than a can of Coca Cola (330ML).
Highlight:
You can add-on lens with focal length in various specifications.
Take stabilized videos with iPhone in splash and snowy weather.
Using this iPhone stabilizer, you can charge your phone while shooting.
#3 Steadicam Smoothee
The lightweight iPhone stabilizer can almost remove all vibrations from your footage. Steradicam Smoothee is quite popular among sports lovers because of its great stable videos in spite of action movements. Sturdy metal and the grip make this stabilizer highly comfortably use on rough places.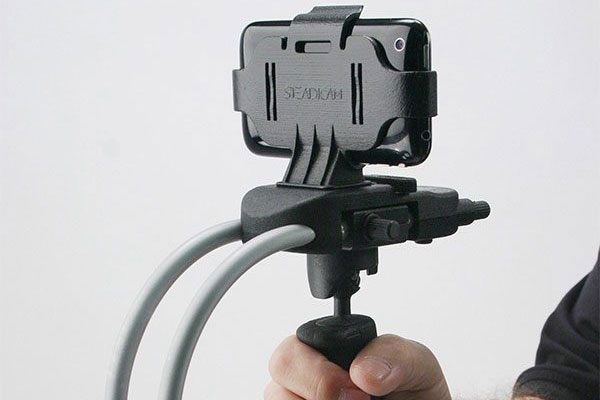 Key Features:
Designed with professional stabilization system that works for iPhone and other devices.
You can enjoy its agile, compact and lightweight design.
Comfortably use on rough locations.
You can use also it as a mount for your tripod by attaching itself to the tripod plate.
Highlight:
Robust, impressive and solid design for sport lovers.
Provides Powerful iPhone stabilization mechanism.
Offers proper balancing for trim knobs.
#4 DJI Osmo Mobile
The DJI OSMO Mobile stabilizer for iPhone lets you capture and share memorable moments more easily. If you Use with the DJI GO app, OSMO Mobile can make your iPhone into a smart motion camera, making everything you shoot look smooth, professional, wonderful and good to share.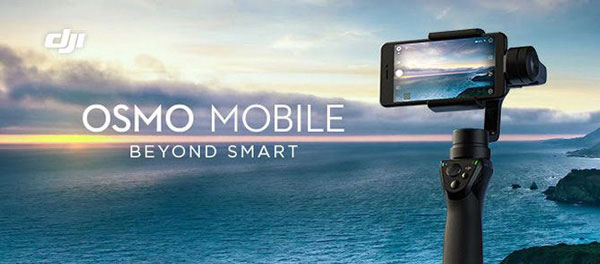 Key Features:
Active Track technology built into the DJI GO app allows the OSMO Mobile to automatically keep your iPhone facing you as you move.
The iPhone stabilizer can keep your camera still and even cancels out the movements you make, removes camera shake and turns every shot into cinematic video.
Highlight:
Easily shoot smooth, cinematic shots every time.
Get started quickly, just snap in your iPhone, then shoot, share with DJI GO iPhone stabilizer app.
Active Track keeps you in the shot while you are moving.
Compatible with iPhone 5s, iPhone 6 and 6 Plus, iPhone 6s and 6s Plus, iPhone 7 and 7 Plus
# 5 3 Legged Thing tripod
Besides normal video stabilizers, a tripod can also make your shooting steady. This 3 Legged Thing tripod can assist users capture some amazingly steady video footage with your iPhone. The 3 Legged Thing Tripod comes with an extending column made from a carbon fiber center. If you want to shoot with a larger DSLR camera, it can also gives the tripod extra support and strength.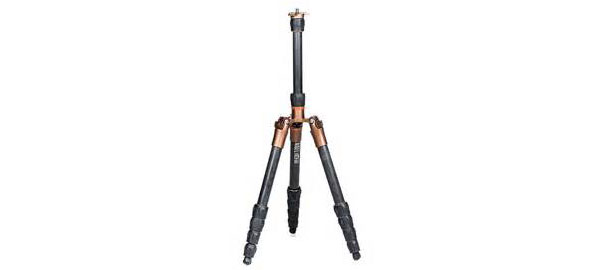 Key Features:
It can be adjusted between a low-level angle and maximum height.
This tripod has a detachable leg that you can use as a monopod, mic boom, camera boom, or selfie stabilizer stick on iPhone.
It is Suitable for Photo & Video Applications.
Highlight:
You can have the camera mounted upside-down.
The 3 Legged Thing can be extended up to 75 inches, and folds down small enough to fit in your carry-on luggage to help you capture memories from all your future travels.
What's your favorite iPhone stabilizer
After you check the above iPhone stabilizer and tripod, which one do you prefer? If you are still not sure, you can look them up in the Amazon and read others' reviews about the iPhone stabilizer they have bought and used. Once you have found your perfect stabilizer, I believe you will not be annoyed with shaky footage recordings. If you have your own opinion about the best video stabilizer for iPhone, you can share more detail about the product in the comments.