Why iPhone is Overheating and How to Solve It with Top 11 Methods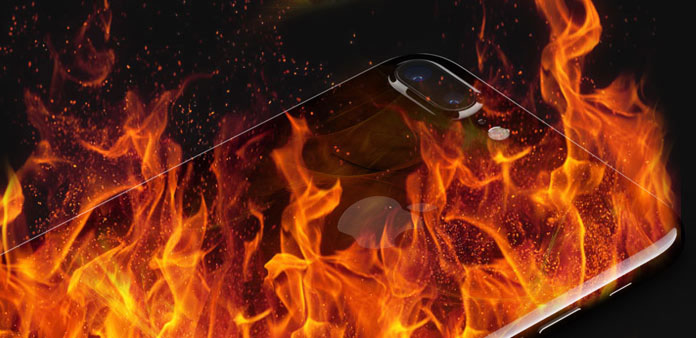 According to Apple, iPhones are designed to run from 32 degree to 95 degree Fahrenheit, which is equal to 0 degree to 35 degree Celsius. As we increasingly rely on our phones, many users discover that iPhones become heaters. Actually, iPhone overheating could lead to a lot of problems, like iPhone frozen. What is more serious is that iPhone overheating warning may be result in hardware and battery damages. In this tutorial, we are going to analyze what could cause the issue. Moreover, we will show you multiple solutions to fix this problem. If you want to make your iPhone cool, you will find our article helpful.
Part 1. Why does your iPhone get hot
There many reasons lead to an iPhone overheating. We summarize several major reasons and post them below.
1. You iPhone is in a hot environment. Two sources make iPhone hot, one is iPhone itself, and the other one is the environment. If you put your iPhone in a hot car or use it under direct sunlight, your phone will be heated excessively by the environment.
2. The battery is failing. iPhone is one-body mobile device. That means users cannot remove or check the battery from an iPhone. A failing battery will expel a lot of heat suddenly. If you cannot find other reasons, battery failed may be the cause of iPhone superheating.
3. The processor is under heavy workload. Many people prefer to play video games or edit HD videos on mobile device. These activities will lead to rapid battery drain and increasing heat, due to no fans to cool down the processor and aluminum shell cannot dissipate enough heat by its own.
According to our lab testing, most iPhone overheating is due to software problems.
Part 2. Best way to solve iPhone overheating issue
Software causes that lead to an overheated iPhone are complicated, but you can use an all-in-one solution to fix it, Tipard iOS System Recovery. It has the capacity to repair various iOS system issues and update to the latest software in one click. Moreover, it will not erase or damage your data.
How to fix iPhone overheating in one click
Step 1
Install this software
iOS System Recovery has two versions for Windows and Mac. You can download and install the right version to your computer based on the operating system.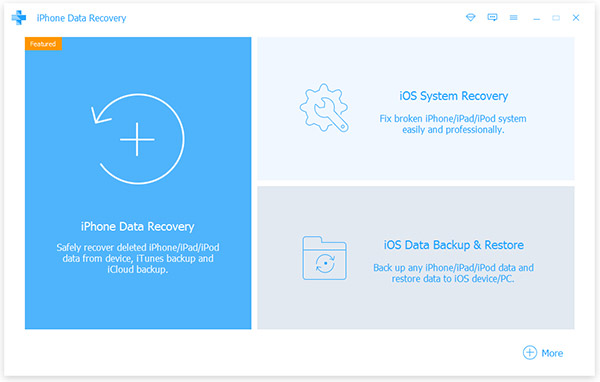 Step 2
Connect iPhone to computer
Hook up the overheating iPhone to your computer with original USB cord. Launch iOS System Recovery, it will detect your iPhone.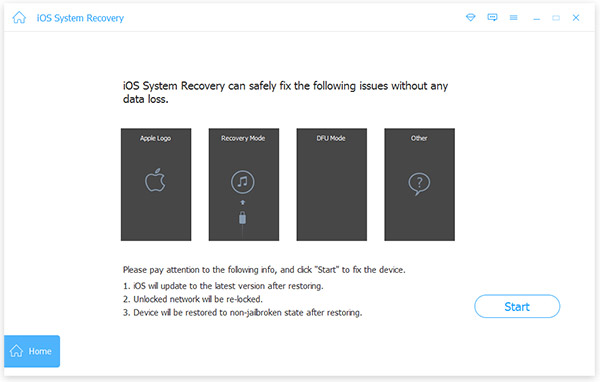 Step 3
Scan iPhone to detect issue
Click on the Start button to scan your iPhone and diagnose what reasons make iPhone overheating. After scanning, it will display the basic configurations of your iPhone. Confirm the configurations and correct it if something is not right.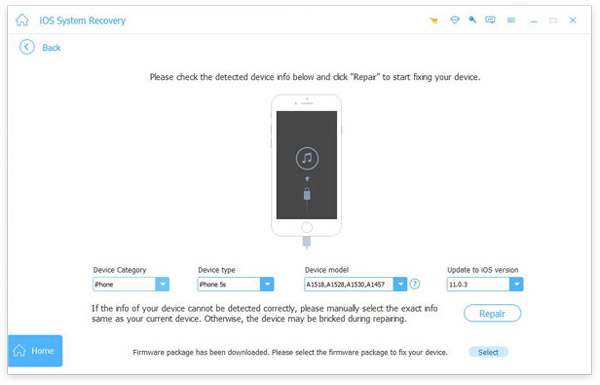 Step 4
Repair iPhone with one click
When you are ready, click on the Repair button, a few seconds later, your iPhone will calm down.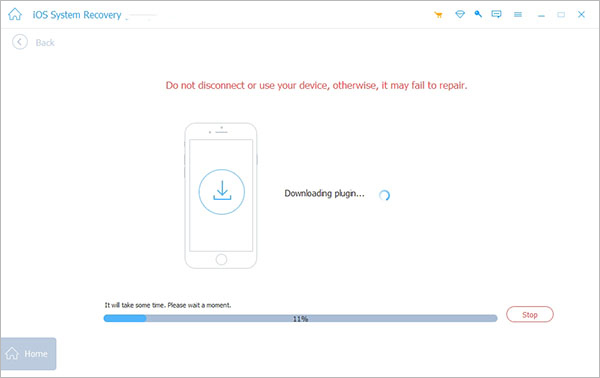 Part 3. Top 10 tips to prevent from iPhone overheating
In order to prevent your iPhone from overheating again, you can follow our suggestions below.
1: Remove phone case
It sounds obvious, but obvious solution can be effective too. Almost every iPhone has a phone case. It can protect your device, but it also hinders heat dissipation. So, when you watch movies on iPhone, you'd better remove the phone case. Moreover, we should not leave our iPhone in improper environment, such as makes iPhone overheating in car.
2: Stop charging iPhone
If you are still charging the iPhone, you should stop charging iPhone immediately. And then you can take the iPhone to somewhere cool or shade in order to avoid iPhone overheating. Make sure there is any problem relate to the cable and adapter.
3: Turn off hotspot
Hotspot is a method to share Internet connection, which should be battery consuming. When you are using hotspot, you can also turn off the service in order to avoid iPhone overheating. In order to turn the service off, you can go to "Settings" > "Personal Hotspot". And then tap the box next to "Personal Hotspot" to turn the color into gray.
4: Turn off Wi-Fi, Bluetooth and AirDrop
Similar as Hotspot, Wi-Fi and Bluetooth are also the reasons behind the iPhone overheating, especially when you are transferring large files. As for the case, you should Go to Control center by swiping up the iPhone home screen. And then turn off Wi-Fi, Bluetooth and AirDrop. From the Control Center, you can also set the iPhone to Airplane mode, which automatically turn off the other services.
5: Adjust the Settings
There are a few more settings you can turn off that contributor to overheating. Just take a look at the settings and make some adjustments to reduce the risk for iPhone overheating.
Brightness, you can access to "Settings" > "Display & Brightness" to turn off the Auto- Brightness.
Fitness Tracking, "Settings" > "Privacy" > "Motion & Fitness", and then you can trun off Fitness Tracking to save battery.
6: Erase the content causes iPhone overheating
Of course, you can also erase some content that causes iPhone overheating.
Step 1:Navigate to "Settings" > "General" > "Reset".
Step 2: Select "Erase All Content and Settings". Tap button twice to confirm
Step 3: Erase all content iPhone. After that restart iPhone, go through the setup process.
7: Clean up background apps
After we used an app, simply backing to home screen would not close the app, but leave it running in background. The following steps could help you close background apps and background app refresh.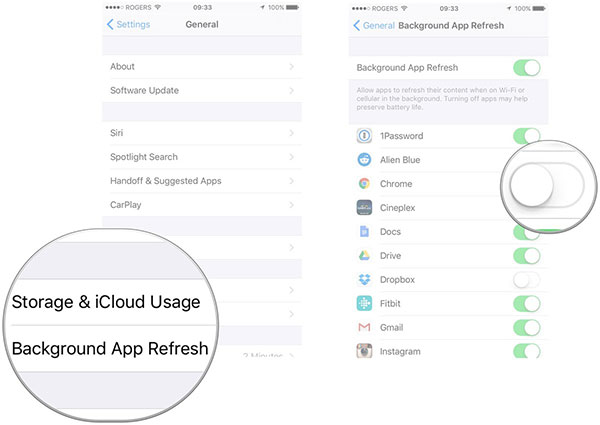 Step 1: Double tap the round Home button and swipe upward on the apps' thumbnail to close background apps.
Step 2: Go to Settings-> General-> Background App Refresh.
Step 3: If you want to disable all background apps refresh, just toggle Background App Refresh switch to right to turn it off to get rid of the problem for iPhone overheating. Otherwise, you can keep Background App Refresh turning on and shut down certain app's background refresh by moving the switch to right.
8: Low power mode
Apple offers a feature, called low power mode, to optimize battery use. This feature is able to disable visual effects, Hey Siri, background app refresh, and so on. If you have some issues for iPhone overheating and battery draining, it should be a nice solution.
Step 1: Launch Settings app from iPhone home screen.
Step 2: On iOS 8 and earlier, navigate to Usage. For iPhones run iOS 9 and later versions, tap on Battery option on Settings screen.
Step 3: Swipe the block in Low Power Mode section to right.
Step 4: On the pop-up dialog, tap on Continue to turn on low power mode. If the battery icon at upper right corner of screen turns to yellow, your iPhone switches to low power mode successfully.
9: Turn off location services and unnecessary networks
Step 1: Go to Settings-> Privacy-> Location services. Here you can disable entire location services by toggling the switch to left. Or you can turn off certain apps' location services on the list.
Step 2: Back to Settings app, tap on Bluetooth option and turn off it by moving the block to left.
Step 3: If you are not using internet, disable WLAN and Cellular too.
These activities not only make your iPhone cooler, but also save a lot of battery power. It should be used when you find iPhone overheating when charging.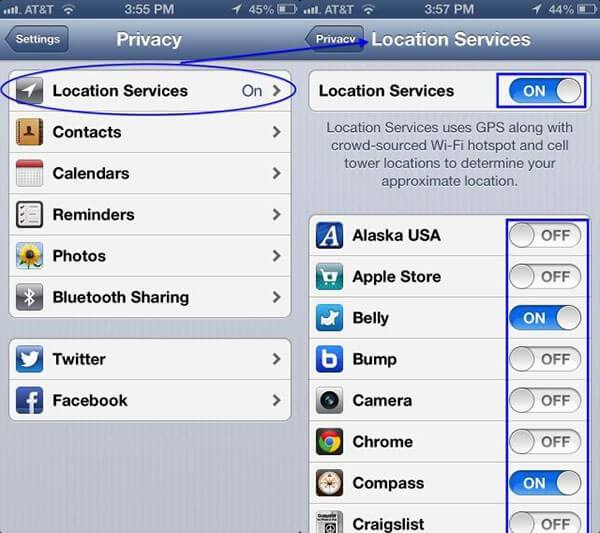 10: Up to date
We suggest iPhone users to install the software update, but old iPhone model cannot use the latest iOS version smoothly. You can decide whether to execute this solution depending on your situations.
Step 1: Open Settings app on iPhone home screen and locate to General-> Software Update.
Step 2: If there is an available software update, tap on Download and Install and follow the instruction to finish update.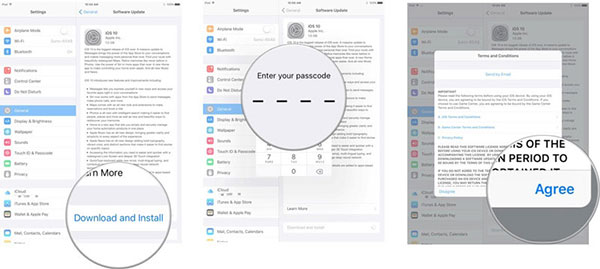 Conclusion
The iPhone is a pretty hot technology device, but if it gets too hot it can start to misbehave. Actually, iPhone overheating has become a common problem. It seems not a huge problem, but will cause physical damages to your phone. In this tutorial, we have analyzed multiple factors could make your iPhone overheating. And Tipard iOS System Recovery could fix this problem and make your iPhone a really cool gadget. Plus, we have shared several solutions to prevent your iPhone from overheating. In a word, you can learn all necessary knowledge about iPhone overheating in our post.