Best Ways to Solve iPhone Speaker not Working
As Apple increasingly integrated new functions to the small smartphone, more and more issues emerge too. And although people rely on iPhone to deal with daily tasks, communication is still the principal function of iPhones. Therefore, iPhone speaker is not only one of the most commonly used components on an iPhone, but also the most vulnerable part. We always tend to offer as many solutions as possible for various iPhone issues. If your iPhone speaker stops working, you come to the right place, because we are going to talk about the best methods to fix this problem. Before contact Apple support, you may try the solutions that we will list below.
1. Recovery iOS system to fix the speaker not working
Even though you may believe it is the hardware problem, let's not forget that many iPhone problems are actually involved with software. Tipard iOS System Recovery is able to diagnose iPhone software issues and fix it automatically, including iPhone speaker does not work. Moreover, it repairs an iPhone using advanced technology, so you do not need to worry about data damages and other secondary problems.
How to fix iPhone speaker not working
Step 1
Download application
Download and install the latest version of iOS System Recovery according to your computer operating system.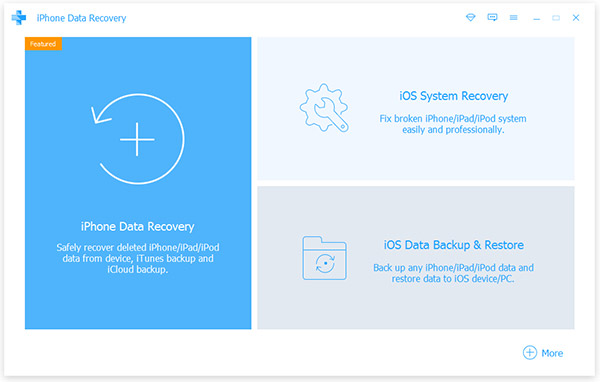 Step 2
Plug iPhone
Hook up the iPhone, whose speaker suddenly stops working, to your computer via cord. Launch iOS System Recovery, it will detect your phone spontaneously.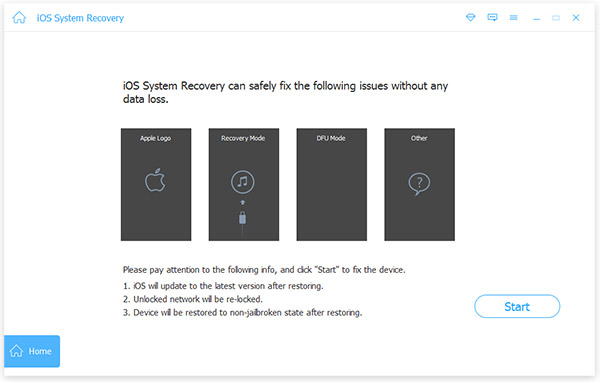 Step 3
Scan iPhone
After connected successfully, hit the Start button on iOS System Recovery interface to scan entire iPhone. When it shows up iPhone configurations, you need to check and correct if iPhone speaker not working.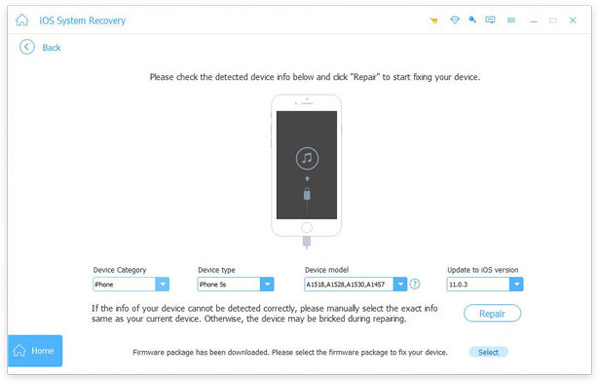 Step 4
Fix iPhone
Finally, click on the Repair button to start correcting the operating system errors and updating software.
A few seconds later, you will discover that you get rid of iPhone speaker not works as usual.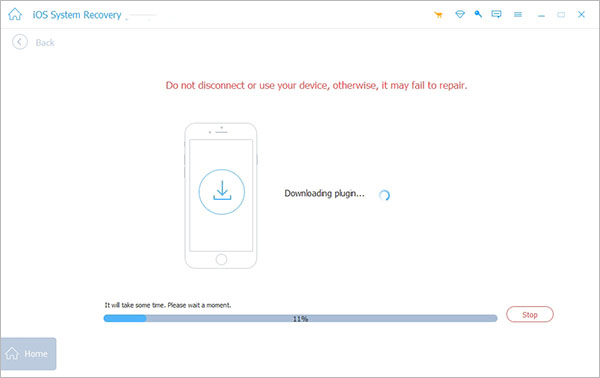 2. Top 5 basic solutions to fix iPhone Speaker not working
If you do not use third party tools, you have to check and repair your iPhone speaker manually.
Solution 1: Get rid of silent mode
Check the silent mode button above volume control buttons. If you can see the red mark, it means your iPhone is in Silent mode. Then you need to toggle the button to turn off silent mode immediately.
Open the Settings app on iPhone home screen and tap on Sounds option to open the sound settings screen. Move the slider of sound volume left and right to get rid of silent mode.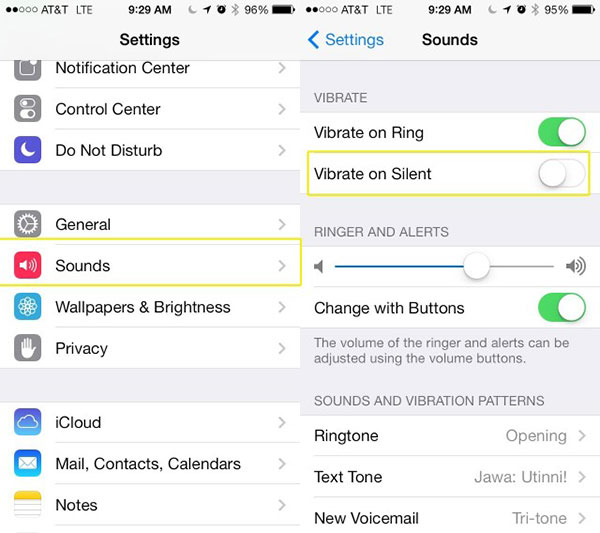 Solution 2: Stuck in headphone mode
Stuck in headphone mode is another common problem among iPhones. If your iPhone headphones not working at the same time, you can try to plug in and out the headphones a few times or restart your iPhone.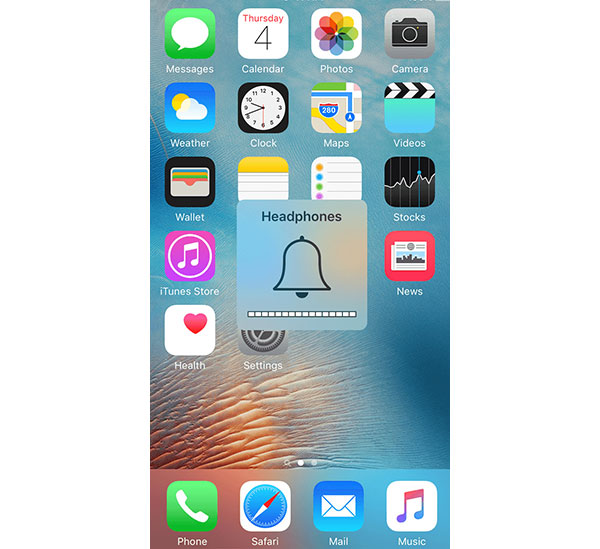 Solution 3: Check AirPlay
AirPlay is a wireless connection to stream images and audios from iPhone to other Apple devices, like Apple TV. If you turn on AirPlay accidentally, iPhone sound will transmit to other devices automatically.
When you discovered iPhone speaker stop working in FaceTime app, you should try another app needs speaker, like Videos app. If speaker works well with other apps, you can fix this problem with the solutions below.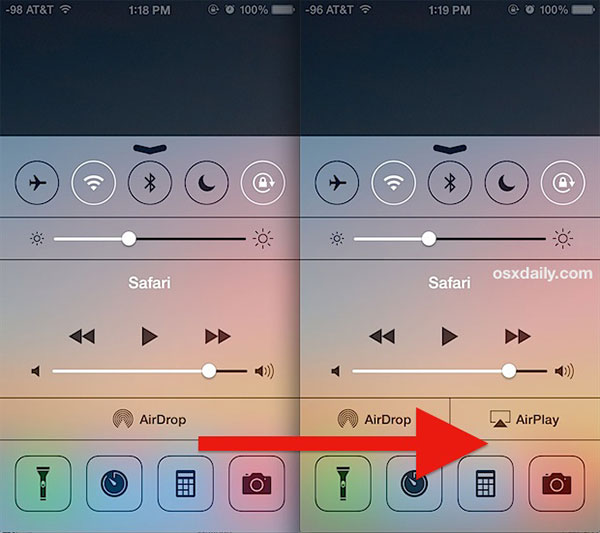 Solution 4: Update iOS
Most software bugs are resolved in the latest update. So, if you are still running the earlier version of iOS, you'd better to install the software update.
Step 1: Connect your iPhone to a safe Wi-Fi connection or cellular data.
Step 2: Go to Settings-> iCloud-> Backup and tap on "Backup Now". Wait until iCloud backup is done.
Step 3: Navigate to General-> Software Update in "Settings" app and check if there is available software update.
Step 4: Tap on "Update and Install Now" and follow the on-screen guide to complete software update.
Apple will fix iOS bugs in software update, which may include iPhone speaker not working issues.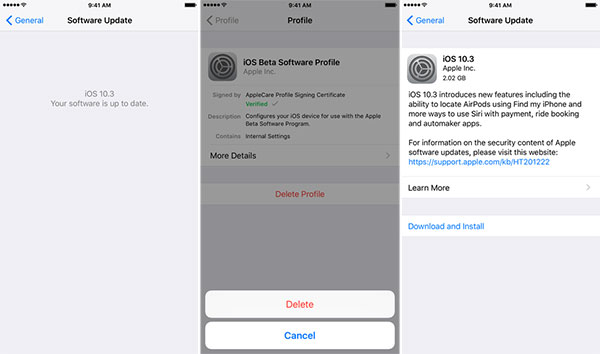 Solution 5: Restore iPhone via iTunes
Step 1: Install the latest version of iTunes on your computer.
Step 2: Connect your iPhone to the computer with USB cable. Launch iTunes and wait for it detect your iPhone.
Step 3: Click on the Restore iPhone button in the Summary panel.
Step 4: Follow the on-screen guides to restore factory settings to your iPhone.
Tip: This way will erase all your personal data and settings, so you'd better backup your iPhone first.
Step 5: Remove your iPhone after the process is completed and set up it as a new phone.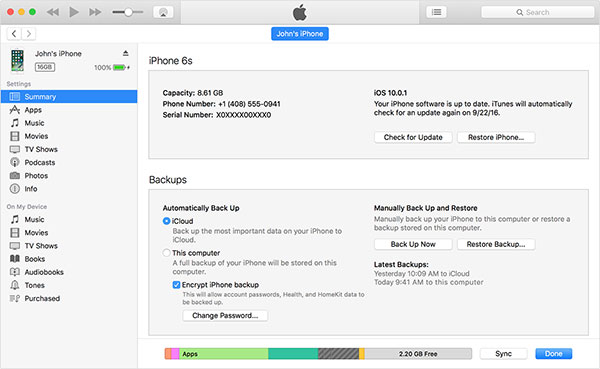 3. Fix the physical damaged iPhone Speaker
If the iPhone speaker not working because of physical damaged and you want to replace it by your own, you can follow the guides below.
Step 1: How down the Sleep/Wake button until you see power off screen. Shut down your iPhone to continue.
Step 2: Remove two screws on the bottom using a screwdriver. And then slide the iPhone rear panel toward the top to remove it.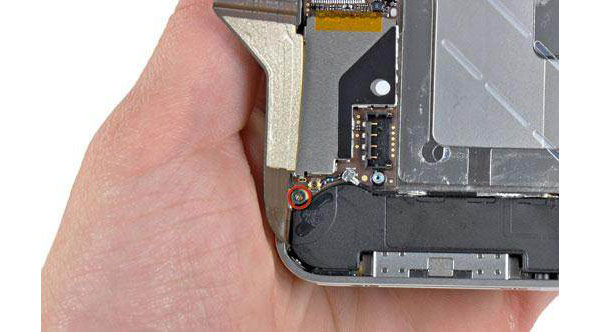 Step 3: Remove the screws fixing the iPhone battery. And take the battery off gently.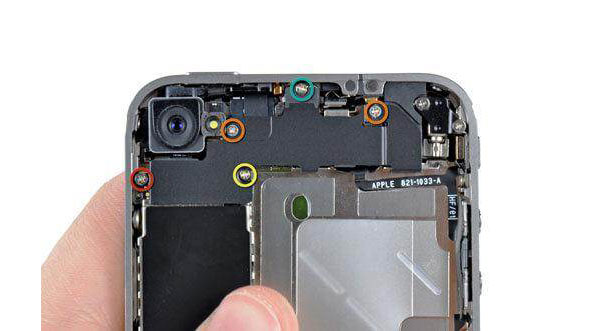 Step 4: Then eject the SIM card and the holder using a SIM eject tool.
Step 5: Release the screws secure the dock connector cable cover and remove the cable connector from the logic board. And disconnect the dock cable from the logic board.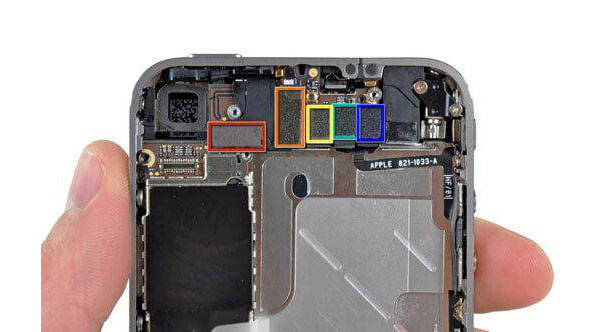 Step 6: Disassemble the cellular antenna connection and remove the screw marked with red circle.
Step 7: Remove the five screws fixing the Wi-Fi antenna component on top of your phone.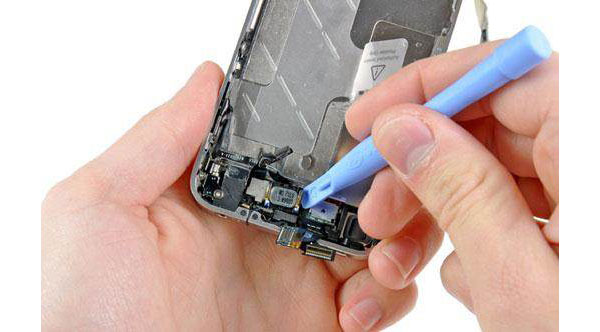 Step 8: Remove the camera cable and warranty sticker successively. Then pry up the cables on the logic board.
Step 9: Dismantle the screw on the top and take logic board off gently.
Step 10: Then you can see the iPhone speaker component. You can replace it with the new speaker part immediately.
Conclusion
It will affect many features that the iPhone speaker stops working. You cannot communicate with your friends through phone calls. The music and movies stop playing. And you may miss important phone calls or messages, because iPhone cannot notify you. So, we have discussed how to fix iPhone speaker not working in this article. If you need an easy way to make iPhone speaker working proper, you should try Tipard iOS System Recovery. It integrates iPhone diagnosis, software update and more features. If the iPhone speaker is damaged, you can follow our guides to replace it with a new one. But we strongly suggest that you'd better go to Apple after-sales to ask for help if the iPhone speaker is broken.