20 Best iPhone Notes of 2023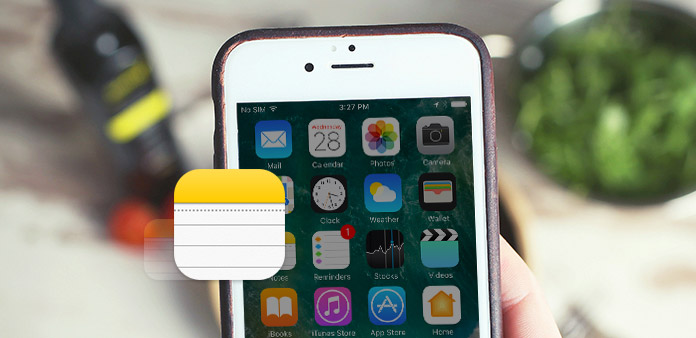 Need to explore more functions of Notes App of iPhone? You can find new features for iPhone Notes App with the latest iOS version. If you have already installed the latest iOS version or curious about the changes for the Notes App, you can check out the methods to control over the application. What is more, the article also provides 20 iPhone Notes alternatives you should know of 2021. You can always find the desired programs from the article.
New Features for iPhone Notes App
Apple has been working to optimize iPhone Notes with more other popular Notes Application for iOS, such as Evernote or OneNote. And here are the new features you should try with the latest iOS version.
1. The sketch drawings of Notes is available since iOS 9, you can access to draw visual notes inline on iPhone Notes on the latest iOS version.
2. Access to some improved formatting options, such as indent text, bold text, adds strikethroughs, and highlight words in the body.
3. Just similar as Camscanner, you can turn the iPhone Notes Application into a native documents scanner.
4. Open up the toolbar with "+" icon, you can add a table to organize the information better than ever before.
5. iPhone Notes also optimize the Pin features as well as the locking notes features.
10 Best iPhone Notes Alternatives of 2021
EverNote
Available for iOS, Android, Mac, Windows and Web
As one of the most popular iPhone Notes alternative, EverNote is the best for note taking, document scanning and web page clipping. What is more important, you can also add multiple formats to the program, such as text, image, audio and videos to organize the note files.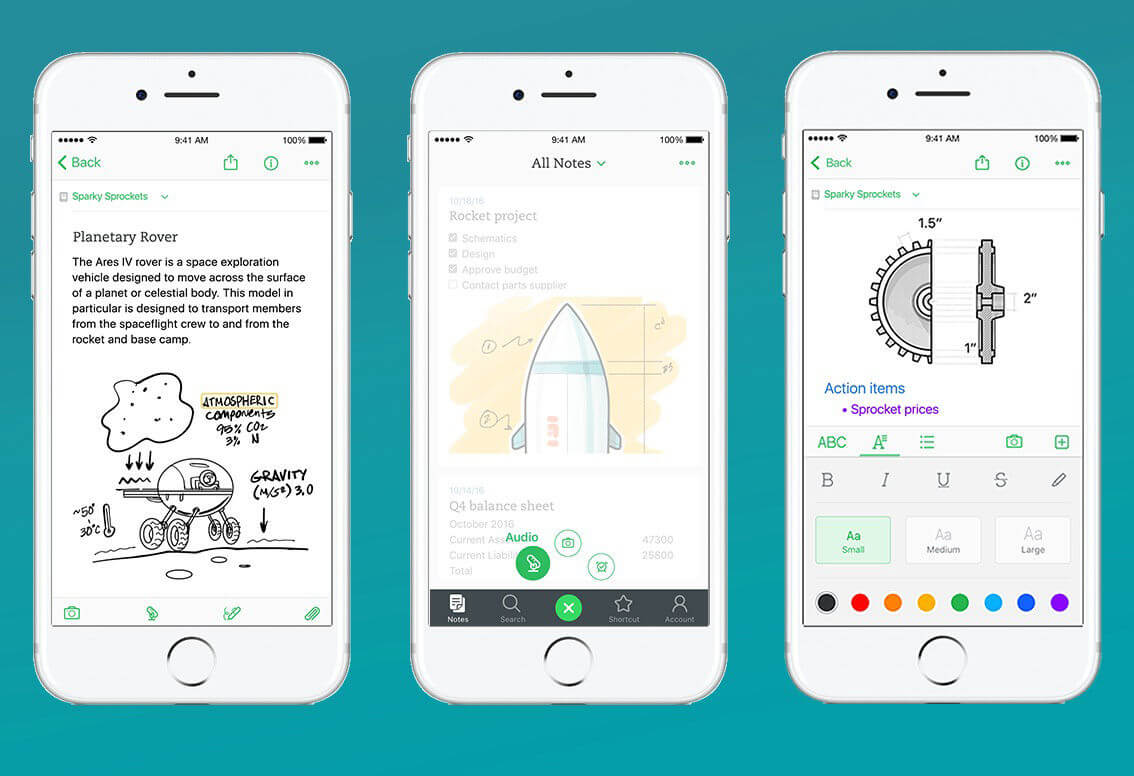 Microsoft OneNote
Available for iOS, Android, Mac, Windows and Web
It is the iPhone Notes application from Microsoft, just similar to the other Microsoft program, Microsoft OneNote is famous for organizing ideas, adding to do list and arrange projects. It enables you to add notes, mark up images and add to-do lists with your notes in order to keep yourself on track.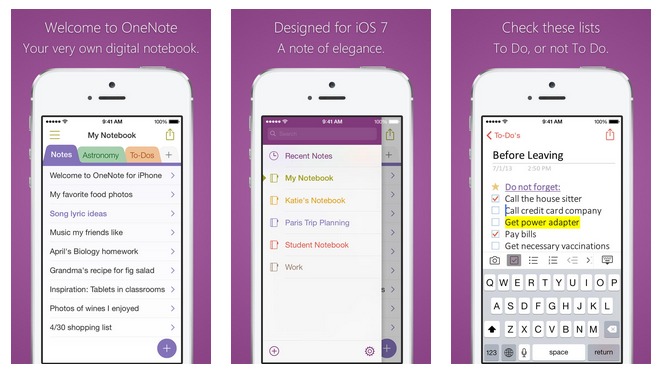 Drafts
Available for iOS
Drafts provides a blank canvas, which you can take notes in a free editing environment. You can choose the different themes, or mark down and social syntax highlight modes. The iPhone notes app also enables you send the text to Twitter, Mail and more. Advanced multi-step actions and Javascript integration can combine all of these options in a single tap.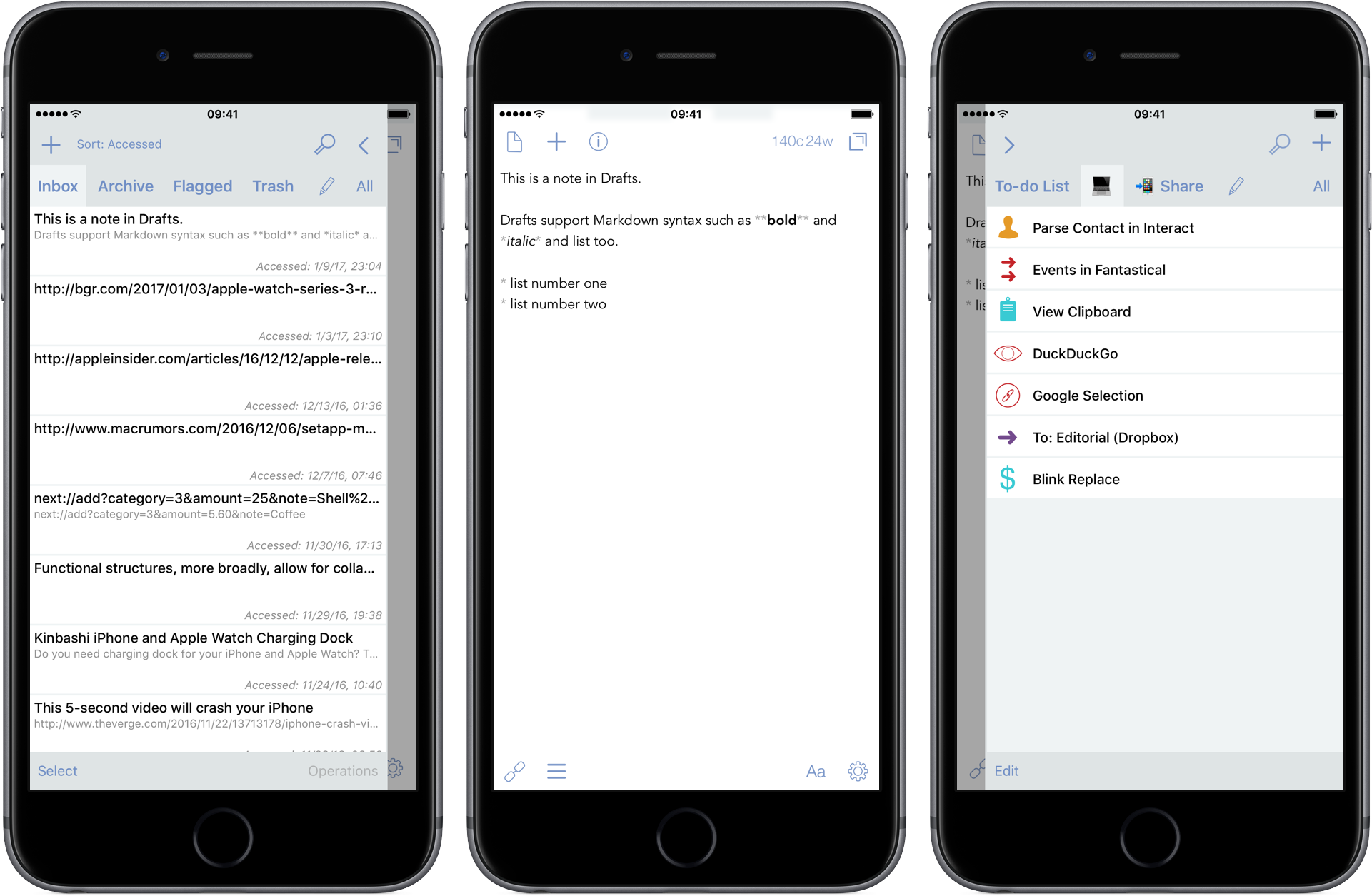 Hackpad
Available for iOS and Web
Hackpad is the cloud based note application, which helps you organize anything you write down. The iPhone Notes App alternative handles with text notes, images, format texts, list style and more other files. And you can also organize many collections and keep related notes together with teamwork.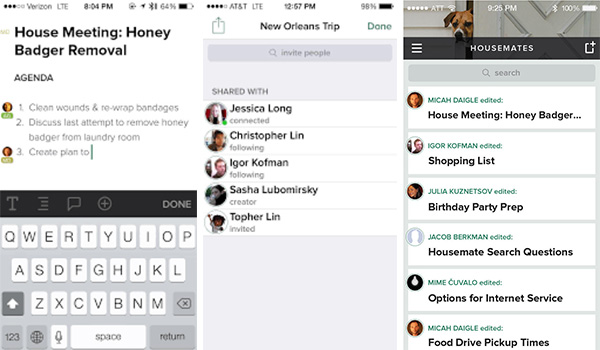 Simple Note
Available for iOS, Android, Mac, Win and Linux
Simple Note is a powerful iPhone Notes App, which is able to instant search, share a list, post some instructions, and organize notes. What is more important, your notes can be updated with all the devices in high speed and efficiency. Just open the iPhone notes alternative and write your thoughts in another way.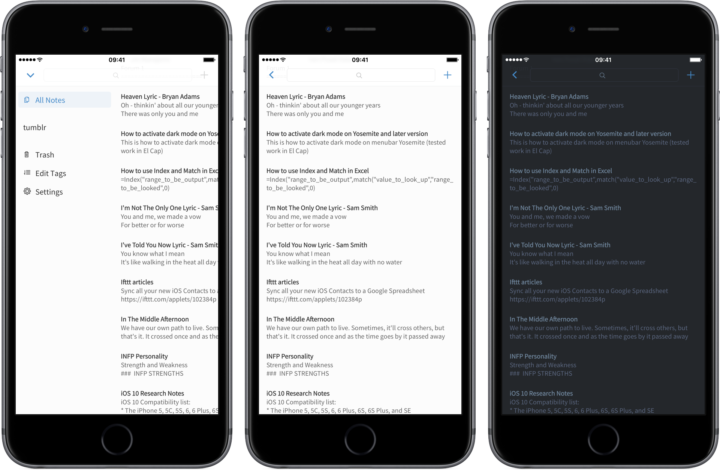 Vesper
Available for iOS
Vesper is a simple and elegant iPhone notes app to record notes, ideas, thoughts and more. You can add tags to a group of related notes, organize your notes with drag and drop, and swipe a note to send it to the archive. If you have anything to remember, Vesper should always be a solution for you.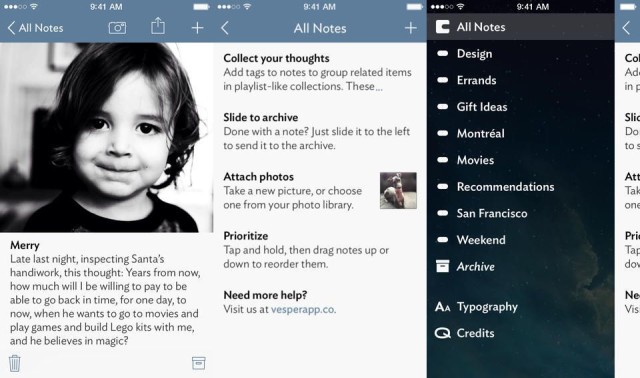 Quip
Available for iOS and Android
Quip is more than an iPhone notes app, it is able to share documents and task list with team members, real time chat and messages, embed beautiful spreadsheet, access to any device and any time, and import your documents from Dropbox, Evernote, Google Docs and more. Of course, you can export notes to different channels.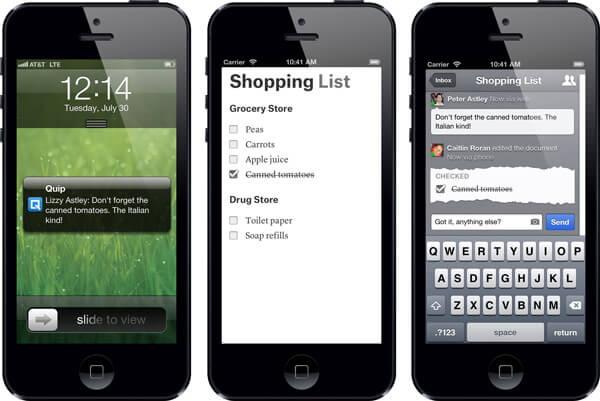 Bear
Available for iOS and Mac
When you use Bear notes app, you can write beautifully on iPhone, iPad and Mac. You can use hashtags to organize for the notes in your own method, write in your own way, edit with specific word and export writing to PDF and Word doc. The iPhone note app is also able share the to do list across different devices.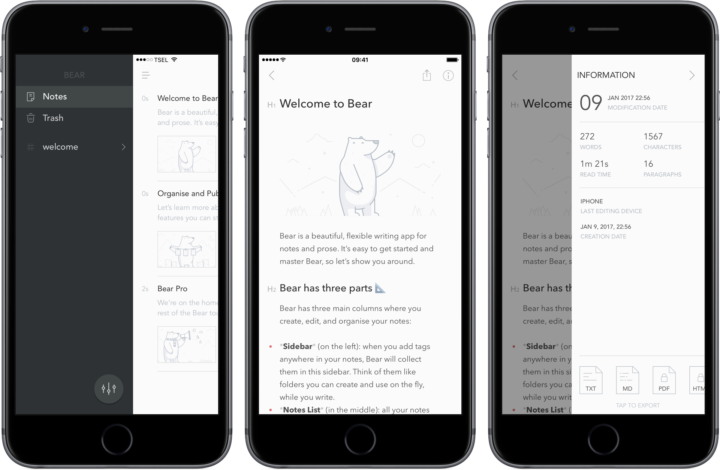 Paper
Paper by FiftyThree is a versatile iPhone note app to capture and connect notes, photos and sketches. It has unique visual notes that are designed to help you get your point, which makes the creation of notes and checklists a fun task. You can always get something inspiring from the excellent application.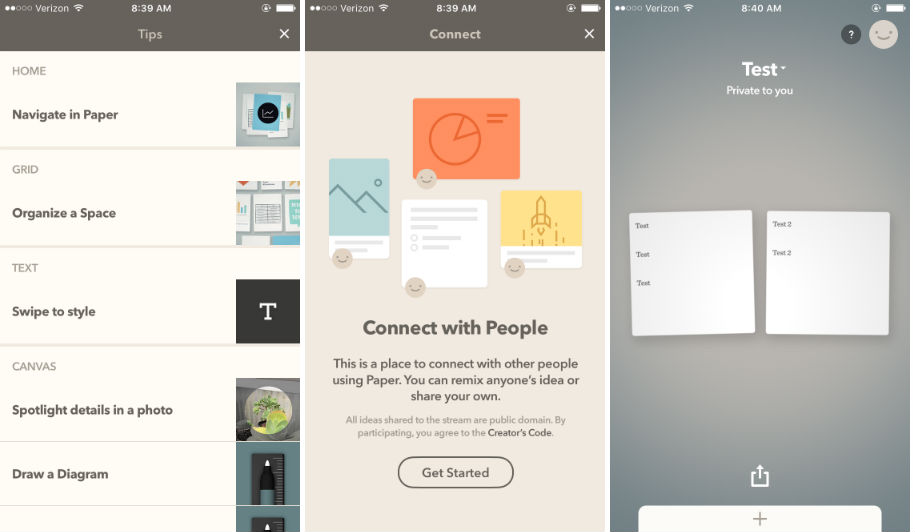 Clyp
When you need to take some iPhone notes in audio, Clyp should be the best iPhone note app for you. It has unlimited recording space, which is able to record up to 45 minutes. You can record and mange audio recording, share recording files between different devices. Of course, you can also record notes on the go.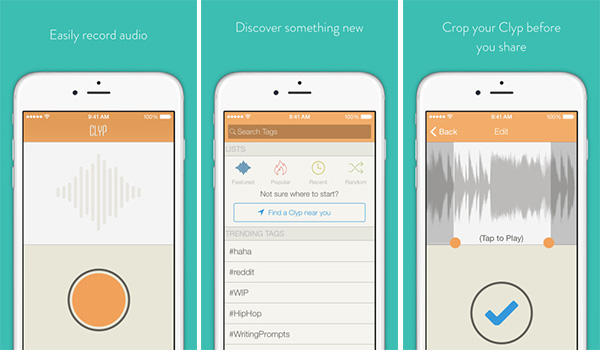 10 More iPhone Notes Alternatives
| iPhone Note App | Features |
| --- | --- |
| Pear Note | Pear Note is able to record audio file and sync them to your notes, place both on a timeline. It also instant jumps to anywhere in recording using the text, sync to Mac with Dropbox. |
| SomNote | The iPhone Notes App has a beautiful user interface. You can take pictures, make a folder, encrypt notes, and find notes with SomNote. What is more, you can also get multiple extra features. |
| Letterspace | Letterspace should be the iPhone Notes App to jot thoughts and ideas down. You can take notes with a swipe bar, create to do list, and organize the notes as you type and more. |
| Coorkulous Pro | Coorkulous Pro provides a special and incredible new method to collect, organize and share your ideas. You can add almost all the file types, search desired notes and share board snapshots in different formats. |
| Google Keep | It is a card-based iPhone Notes App includes ideas, lists, images and audio clips. You can also share the notes to different platforms automatically with ease. |
| OneNote | As the iPhone notes app from Microsoft, you can use the program with Word, Excel and PowerPoint. What is more, you can also capture an image within the program. |
| ZohoNoteBook | Notebook should be a totally free iPhone notes app, which is able to organize notes in notebooks, copy the notes, group them together and sync across different accounts. |
| Squid | The old-fashioned pen and paper should be a great feature to enhance the note experience. The iPhone Notes app enables you to customize the ink, resize files and erase mistake. |
| Box Notes | Box Notes is an online storage service, you can take notes, chat with others, drop in audio and video, and organize business review, write newsletter and more with the iPhone Notes app. |
| Awesome Note 2 | Awesome notes is more than an iPhone notes app, you can also access to schedule management, photo albums, shopping lists and record for work any time you want. |
Best iPhone Notes Recovery to get back deleted notes
What should you do if you delete some important iPhone notes by accidently? If you just remove some unnecessary iPhone notes, you might also delete the important notes by mistake. As for the case, Tipard iOS Data Recovery should be the best program for you to get back the deleted files.
Step 1
Download and install the program
Just download and install the program from the official website. If you have already installed the program, you only need to launch the program.
Step 2
Connect iPhone to computer
After that you need to connect iPhone to computer, choose the "Recover from iOS Device", the program will scan the iPhone to get back the notes files.
Step 3
Choose the iPhone notes
Just find the iPhone notes from recovered files, and then you can click the "Recover" button to retrieve the iPhone notes to your computer accordingly.