The 10 Best iCloud for Android Apps You Should Know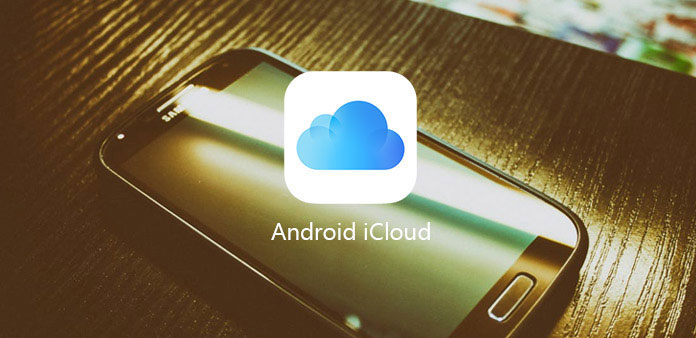 In order to store personal information or files safely, almost everyone want to seek a kind of reliable storage to place their folders conveniently and securely. For Apple users, iCloud is a perfect choice for them to store videos, photos, documents on the cloud online storage server. You can access to all these files on any iOS device or browser. You can store, share and backup most of the files through iCloud. However, iCloud is available to Apple users only, how about Android device users? What should you do if you want to store, share and backup your Android content as iCloud on your Android device? Don't worry! There are so many iCloud alternatives on Android for you to achieve the goal easily.
1. Dropbox
Dropbox is one of the most famous iPhone selections used by Android device users. You can download the cloud server on computer. Then, send and receive files online conveniently once you login with your account. The application not only an Android storage, but it also can be used for any other devices and systems. Dropbox can be operated to backup important files from your computer and upload any sort of folders, such as videos, photos, music, contacts, addresses, and documents from your phone or tablet directly. You will have great experience of iCloud for Android. Here are the pros and cons of Dropbox.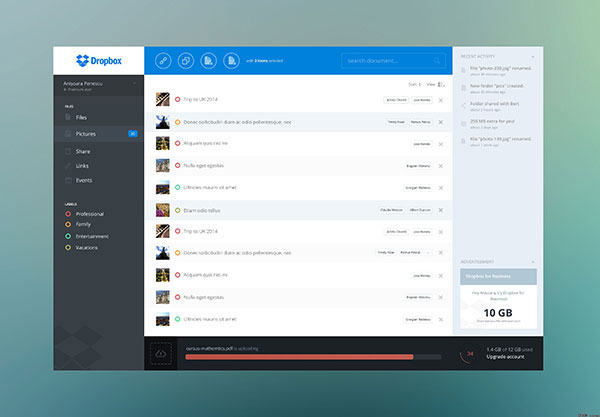 Pros
1. Give users 2 GB free store space that can use for backup and place large number of files on the cloud.
2. Can be operated by any type people because its handle steps are very easy.
3. Send, receive, upload and backup all sort of files through any type devices with ease.
Cons
1. The free storage space is small and limited; you need spend money to buy if you need more.
2. There are some problems in syncing folders in the desktop app.
2. Google Drive
Google Drive is another popular program alternative for iCloud on android, which is official cloud based storage service for android users. The applications are truly safe, reliable and stable and it can have one of the best services on the Internet. What's more android users can upload your entire content, backup your files, and restore your lost or deleted files. Another great feature of Google Drive you can create, edit, share with this application pretty simply. Read the next content you will learn more about this software.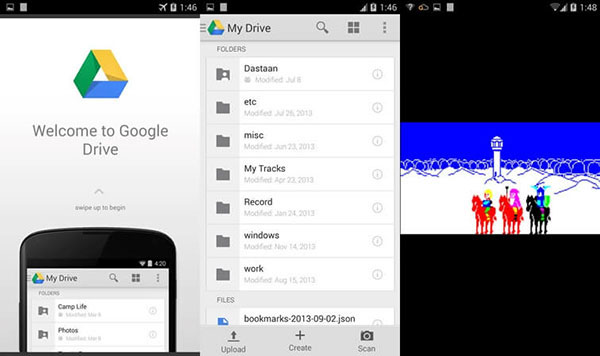 Pros
1.

Google Drive

own 15GB free storage space for users.
2. Different from iCloud, it supports all kinds of devices.
3. The operate steps is really simple.
4. Very easy to setup because it only requires an existing Gmail account.
Cons
You have to pay fee if you need more store space.
3. Windows One Drive
Windows One Drive now is very popular and famous. It is a good selection for you if you want to use the function of iCloud like Apple users on your android phone. You can login to OneDrive with your account if you have a SkyDrive account. Then you can enter your android phone, tablet or computer where you are logging in. With the step above, you would save space on your device. With this program, you can select and store, share your files easily. Here are some pros and cons of the application.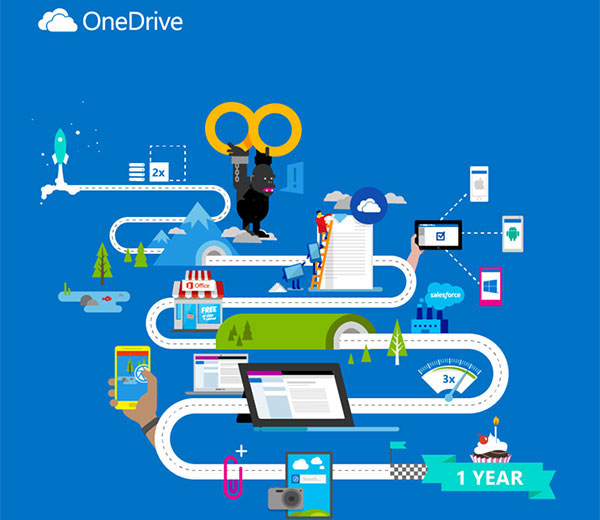 Pros
1. The app provides 15GB free store space for users.
2.

Windows One Drive

cooperates with Office files online.
3. Put the same type-files together and make the operation more convenient.
Cons
1. The desktop app is only for Windows computer, not for Linux, Mac, etc.
2. The scans files would not permit share the explicit and copyrighted folders.
4. SugarSync
SugarSync is a great iCloud alternative for android device, which allows you store folders and contents from your device or desktop to the web. With the app, you are permitted to access the files and folders on your device or computer wherever you are signed in. The software allows private and public share your various contents and the reason why it so popular is because it very easy to be mastered.
Pros
1. Have huge store space range over 100GB.
2. Sync files and folders simply on your phone and desktop.
3. It has a restore function that lets you restore your folders correctly.
Cons
1. The app have no a free account.
2. You just have the first 30 days free trial.
5. Amazon Cloud Drive
There is no any doubt that Amazon Cloud Drive is a great selection for android users to iCloud on Android device. This application has very basic functionality and it a great iCloud alternative. You will have very good use experience because it has the absolutely advantages than its competitors.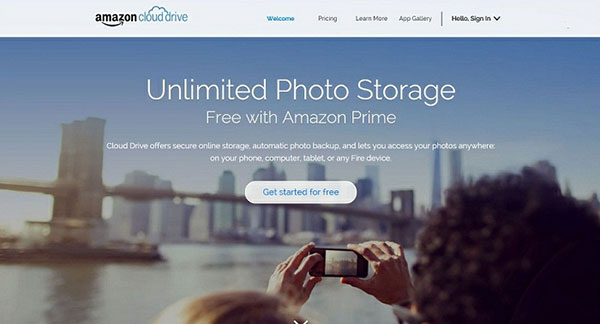 Pros
1. Amazon Cloud Drive can be downloaded and installed with ease.
2. You can easily download and upload the wonderful program to Amazon Cloud account.
3. This great software will provide 5 free storage for his users.
4. It has various mobile access.
Cons
1. You have to make sure your Android device is able to work with Adobe Flash.
2. Amazon Cloud Drive has few advanced selections.
6. Mozy
As a amazing iCloud on Android alternative, Mozy is a great choice for android users to backup and store your various files. The great feature of this program is it can provide highest-grade security for your information. Although it still exist many issue, it is a good selection for users as well as.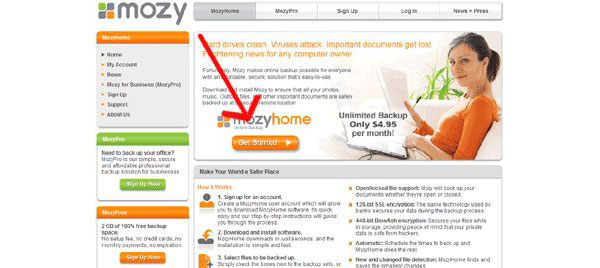 Pros
1.

Mozy

owns very high grade security and the files of your Android phone can be protected well.
2. The software will store your files or folders by itself, so you don't worried about your files lost.
Cons
1. Back up files with Mozy will be more complicated than other backup applications.
2. You can't share files with this software, as it hasn't offer the sharing selections.
7. Windows Live SkyDrive
If you desire to sync files on your Android phone or computer, then Windows Live skyDrive would be a great choice. This program is absolutely a awesome iCloud on Android Alternative, especially for those people who work with famous and big company.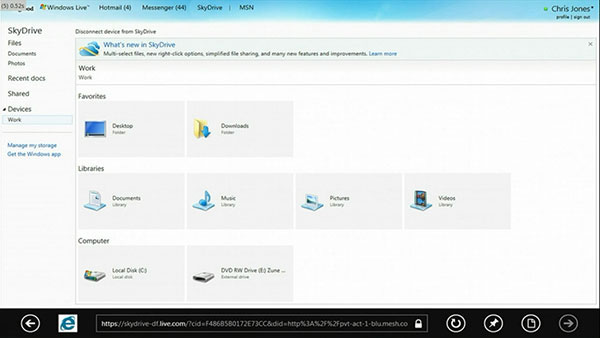 Pros
1.

Windows Live skyDrive

is has very high level and very famous on the applications field.
2. It can be easily operated by users even a newer.
3. You can backup files and edit your files on your Android phone or computer with ease.
Cons
1.

Windows Live skyDrive

has no very much store space like some other applications.
2. All the options are need pay.
8. Microsoft oneDrive
Microsoft oneDrive is a high-quality production of Microsoft. What's more it actual is the former of skyDrive. Though it has update to be the skyDrive, it still have all the functions it has ever. With the great fame, oneDrive is a perfect choice for Android iCloud.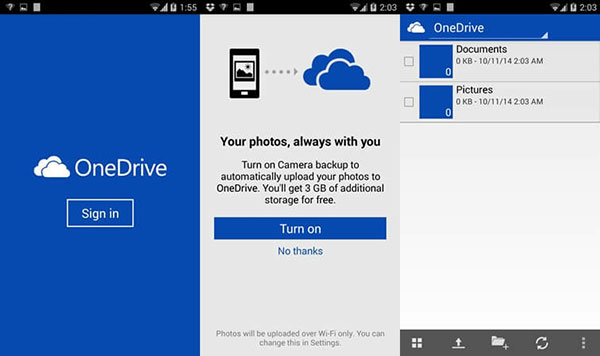 Pros
1.

Microsoft oneDrive

own a very amazing interface.
2. This software can backup your files like photos,videos automatically.
3. You can share and work your files with anyone who in your life and work.
Cons
The biggest disadvantage is you need to pay money to get per storage apace per month.
9. Box
As we all know, Box is one of the best selections for users to iCloud files on Android device. This app has earned lots of awards and known by many people. Box is a very popular program that allows users enter their files online with any ways. You can upload any files from between your phone and computer with ease.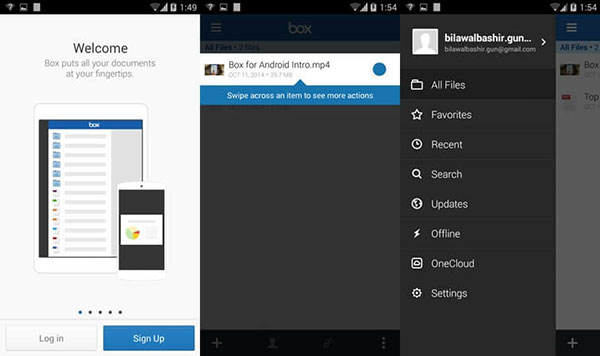 Pros
1. With this app, you can sharing files or folders in a simple way.
2. You can sync almost everything with the free 10 GB storage space.
3. You can also leave notes about the progress and other users will view the content you write down.
Cons
The storage space is limited. You have to pay if you need more store space.
10. G Cloud Backup
If you need to sync the files and folders of your Android device, G Cloud Backup is one of the best choices for you. As a good iCloud on Android Alternative, this app have very beautiful interfaces and the design of the software full of special features.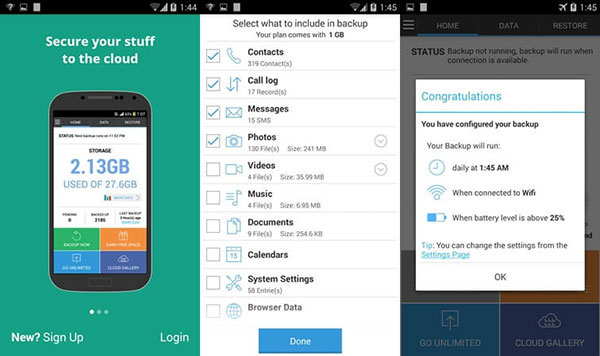 Pros
1. You can store and upload files with this program on your android phone easily.
2. You are bound to have a smooth experience.
3. You can get 1 GB free storage space offered by the app.
Cons
1. The free storage space is very small as some other application.
2. You have to pay money to get more storage apace.
Conclusion
With this article, we introduced the best 10 applications for you to iCloud on Android device. Although Android device has no iCloud, it can own the functions of iCloud. And all the programs are able to offer the functions of backup, storing, syncing and so on. The top 10 program have different features and functions, you need to select the most suitable one for yourself.