How Do You Turn On Your Battery Percentage on An iPhone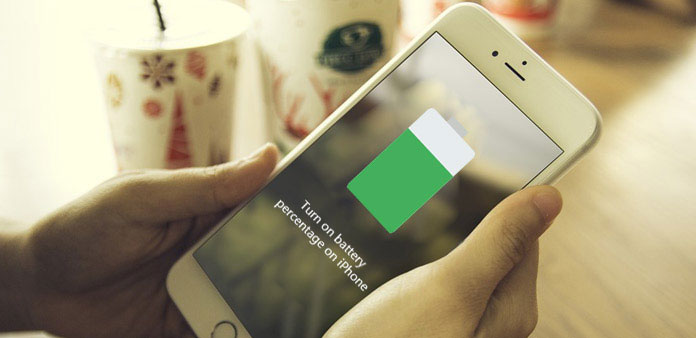 When you bought a new iPhone, the sales representative may tell you that, to protect the battery, you should charge your iPhone when the remaining amount of power is 20%. But after set up iPhone, you may discover that the battery does not show in percentage. How to turn on battery percentage on iPhone? For beginners, this problem may be complicated. Don't worry! We are going to show you the best way to enable battery percentage in details. Moreover, you can learn all necessary knowledge about protect and optimize your battery life in this article. What you need to do is to follow our guides.
1. Turn on battery percentage on iPhone
Although iPhone is versatile, without battery and power, it becomes nothing. Let's turn on battery percentage on iPhone immediately.
Step 1: Unlock your iPhone and access the "Settings" app on home screen.
Step 2: If you use iOS 8 and earlier, locate to and tap on the "Usage" menu on left side bar. Then turn on the "Battery Percentage" option on Usage screen using the switch.
Step 3: If you already update to iOS 9 and later, you can find "Battery" option in "Settings" app. You can turn on the "Battery Percentage" on Battery settings screen.
Displaying battery in percentage on iPhone allows you to understand your iPhone battery life intuitively. Plus, you can charge your iPhone in time and prevent from shutting down unexpectedly due to low power.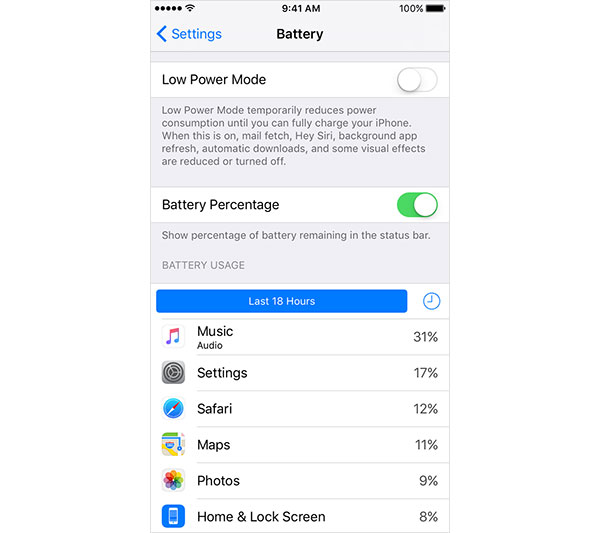 2. How to See What Apps Use the Most Battery Life
A single iPhone apparently cannot meet all our requirements. Actually, according to a recent survey, majority of time people consume on iPhone is to access various apps. Game, ecommerce, weather and social media are the most popular app categories. After you installed these apps on iPhone, they will run on screen and background.
In order to help you better understand how apps use your battery power, Apple has integrated Usage feature into iOS, besides turning on battery percentage on iPhone.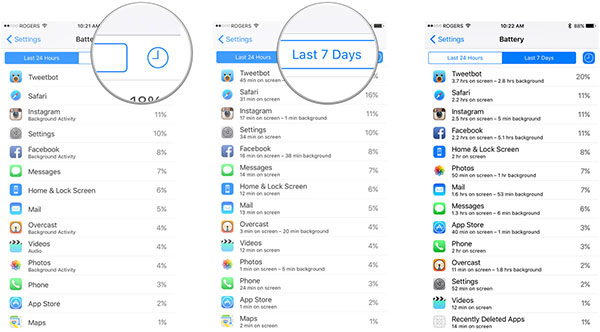 Step 1: on iOS 8 and earlier version, navigate to "Settings-> Usage". For iOS 9 and later, go to "Settings-> Battery". That is on the same screen of turning on battery percentage
Step 2: Locate to BATTERY USAGE section, which listed all apps and their battery usage in the last 24 hours and last 7 days. The percentage next to each app is the amount of battery usage.
Step 3: Tap on the "clock" icon next to tabs, iOS will show how long each app runs on screen and how long it runs in background.
You can compare the battery usage and running time to discover which apps are battery eaters.
3. Optimize iPhone battery
Some iPhone users reported that their iPhone battery dies faster than ever. Apps are one reason. They use power even they are running in background. Junk files and cache data are responsible for the loss of battery power. In this part, we are going to show you several methods to optimize iPhone battery life.
a. Low Power Mode
This is a system feature available to all iPhones, although not everyone knows it. When you turn on low power mode on iPhone, some features running in background will be shut down, like Hey Siri, background app refresh, visual effects and more. But the same amount of power could use longer time.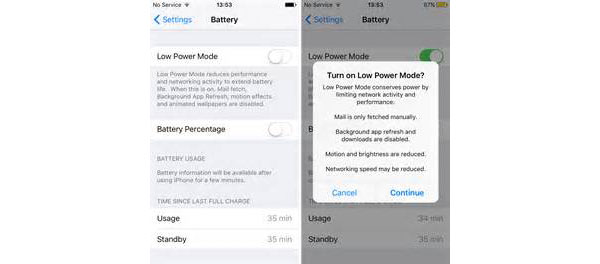 Step 1: Go to the screen to power on battery percentage on iPhone screen.
Step 2: Swipe the block in Low Power Mode section to right.
Step 3: On the pop-up warning dialog, tap on "Continue" to enable low power mode.
Then the battery shows on iPhone screen will turn from green to yellow.
b. Manage battery with third party tools
iPhone battery usage feature just includes the battery consumptions of apps. If you want to grasp entire iPhone's battery usage, you have to rely on a third part tools, such as SYS Activity Manager.
Step 1: Install SYS Activity Manager from App Store to your iPhone and run it on home screen.
Step 2: Tap on the "Battery" button at bottom to go to battery usage analysis screen. You can check all power consumption of all activities on iPhone, including internet connections, phone call and various apps.
Tip: This feature is only available in full version.
Step 3: Hit the "Plus" icon on left side, this app will show you how to turn on battery percentage on iPhone and other tips about battery optimization.
Step 4: You can follow the on-screen instruction and full charge your iPhone battery once a month.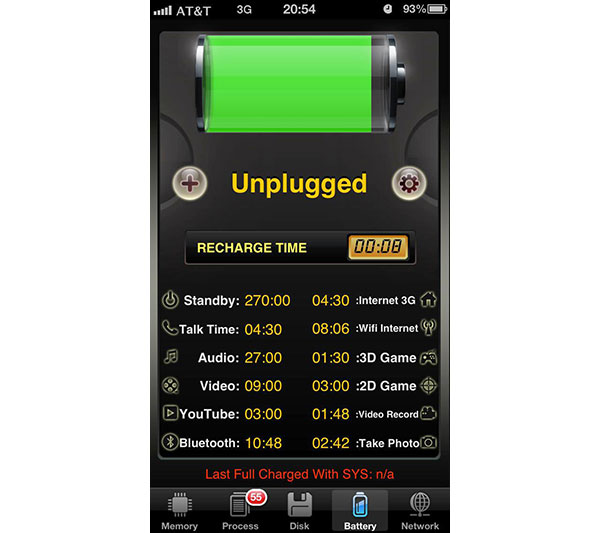 c. Clean up iPhone to save battery life
No matter system battery features or third party battery optimizers do not have the ability to clean up cache and junk files in on tap. So, we suggest you utilizing Tipard iPhone Eraser to clean up your iPhone thoroughly. Compared to enable battery percentage on iPhone, It could save battery life more effectively.
How to clean up iPhone
Step 1
Download and install iPhone Eraser to your computer according to the operating system.
Step 2
Hook up your iPhone to the computer using USB cord and run iPhone Eraser. It will detect your iPhone automatically. If you have multiple iDevices, you can clear them with iPhone Eraser at the same time.
Step 3
Step 3: Choose a data erasing level according to your situations and click on the "OK" button to confirm it.
Step 4
Then iPhone Eraser will start doing its job. A few seconds later, you will get a new iPhone.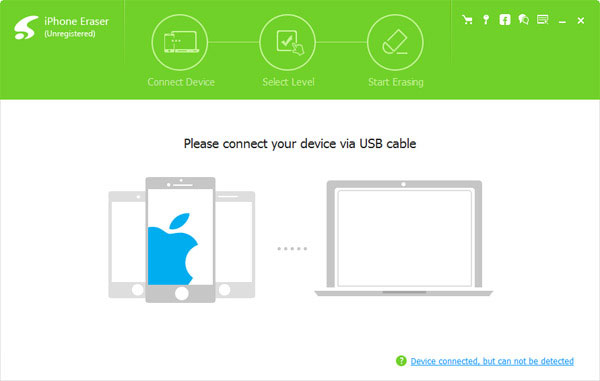 Conclusion
According to experts, iPhone battery life has reached the critical point, so Apple turned to improve camera and other technologies. That means iPhone battery life will not continue to grow and we have to optimize our current battery. The first thing we should do to manage battery life batter is to turn on battery percentage on iPhone. Besides this activity, we also introduce more tips to manage iPhone battery, like check battery usage of apps and use low power mode. In a word, we have shared all things you should grasp related to battery percentage feature and battery management on iPhone.