How to Fix the Issue to Sync Fitbit to iPhone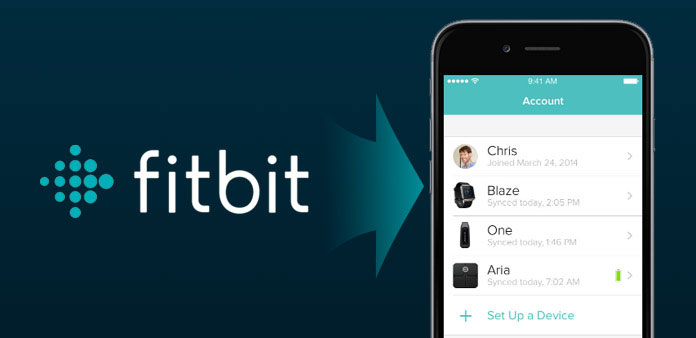 As a sports enthusiast, Fitbit tracker is one of the most important equipment. You might get used to check the Fitbit stats sync to iPhone after athletic activities. And as everyone knows, Fitbit is an electronic fitness equipment or machine that comes in the form of a wristband. The main function of the device is to record and measure some data through exercise to help you meet your health and fitness goals. Moreover, the data recorded can track your progress and it can be viewed and synced with the iPhone. Nevertheless, it is only compatible with selected iOS devices. But sometimes, if you want to check the Fitbit data on iPhone, there might be nothing. Thus, in this post, we not only teach you how to sync a Fitbit to iPhone under normal circumstance, but also provides the solution if Fitbit won't sync to your iPhone health.
Section 1: How to sync Fitbit with iPhone
Step 1. Download and install Fitbit
First of all, you should download Fitbit app on your iPhone, and then open it. After launch it, click Join Fitbit button on the interface.
Step 2: Set up Fitbit account on iPhone
Choose the iPhone to start syncing Fitbit with. Click Set up icon to create your own account with the required details. In case you already have an account, you can skip this step.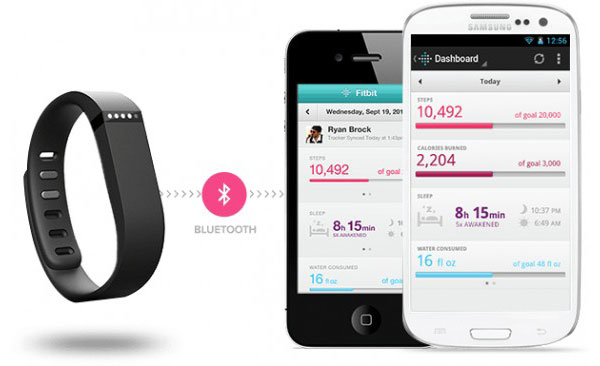 Step 3: Confirm the action
Then you will log in to the app. After that, you will see an option saying Sync on the go. Click Yes to confirm this action and get a message confirming after the device has been synced.
Step 4: Sync Fitbit with iPhone health
Once the program finish syncing, click Done button. Then you can check the statistic on it. Make sure the Bluetooth has been open. Otherwise, Fitbit cannot sync to your iPhone.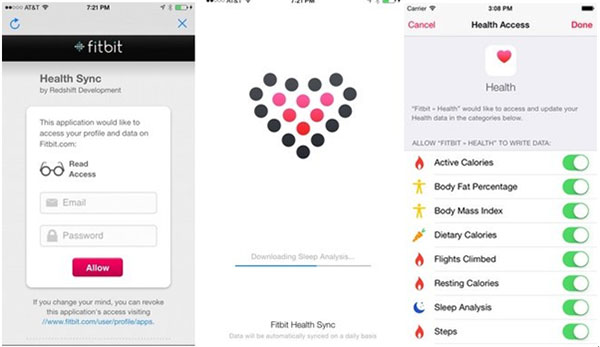 Section 2: Fix Fitbit won't Sync to iPhone issues
Sometimes, even if you follow the above solution to sync Fitbit to iPhone Health, it still fails to make connection or have no data on Fitbit app. Thus, this part we are going to explain what cause this problem and what can we do to sync Fitbit data to iPhone under such circumstance.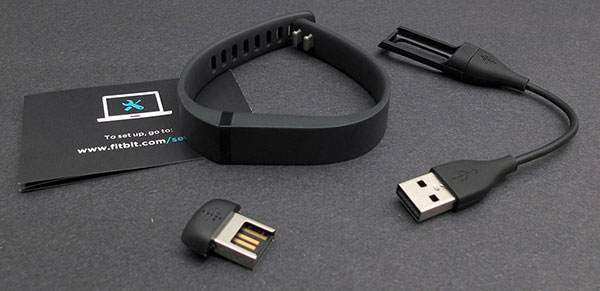 1. Check out your tracker's battery
Make sure to check out the battery when you find your tracker isn't work. If the tracker's battery is completely down, it won't sync to your iPhone.
2. Restart Fitbit app
After check out the tracker's battery, you can quit Fitbit app to restart it. If there are some problems on this app, restarting it can help you.
3. Turn off/on Bluetooth
Sometimes, the connection between Fitbit and iPhone may be blocked. You can turn off Bluetooth, then on again, and then open the Fitbit app. Then you will find it is on work.
4. Reboot Your iPhone
Turn your iPhone off and on again. This old method sometimes can help your iPhone back to reality and fix unknown problems.
5. Reset your tracker
If the mentioned methods cannot help you, you may need to restart your tracker. In some cases can certainly help re-establish any connection issues.
Section 3: Save Fitbit Record to Computer
If you have tried all the ways I have mentioned on the former part, but your Fitbit still cannot sync to iPhone. It must have some problems on your tracker or your iPhone that cannot be handled in a short time. Don't worry! we still have other methods to help you. Since we cannot sync Fitbit to iPhone, we can transfer these data to your computer to help you save them when you are in such circumstance. Thus, I want to recommend remarkable software for you to save your Fitbit record to computer. Besides, someone wants to print out the fitness data to compute. Now, with Tipard iPhone Transfer, you can export your Fitbit Record directly to your computer.
How to Save Fitbit Record to computer
Once you download and install the latest version of Tipard iPhone Transfer, you can follow the guide to save Fitbit record to your computer with the program accordingly.
Step 1
Make screenshot for Fitbit Record
Once you open Fitbit record, you can make screenshots on the record you want, and save to your albums.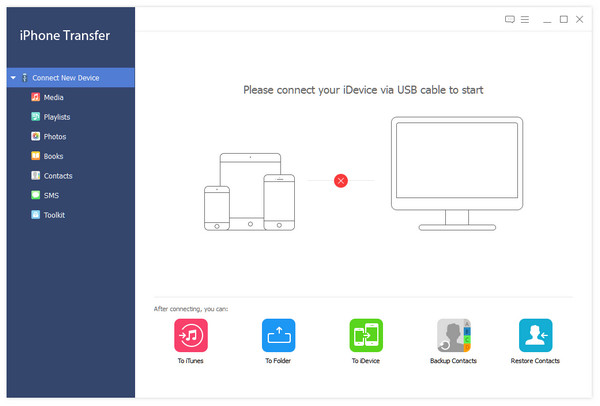 Step 2
Connect iPhone to the program
Connect your iPhone to your computer. And then launch Tipard iPhone Transfer you have already downloaded and installed.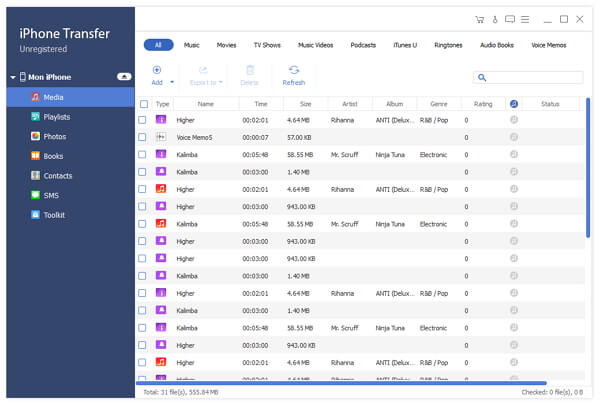 Step 3
Save Fitbit Record to computer
Choose the Fitbit photos on the left side of the home screen. Select the screenshot of Fitbit record. Click Export to button and choose Export to PC to stream your data to your computer.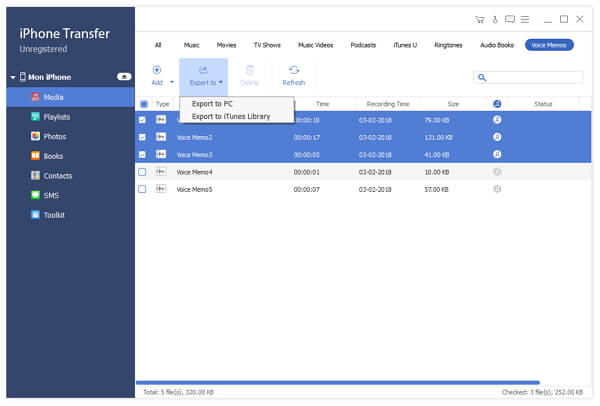 With several simple steps, you can successfully save your Fitbit record to your computer. Apart from it, Tipard iPhone Transfer is also the best iPhone transfer software. It meets all your requirements to transfer, manage and backup iPhone/iPad/iPod files.
Conclusion
Fitbit makes you live healthier, and this post can help your live much easier. We can help you handle some problems that synchronize Fitbit to iPhone. And we also recommend excellent iPhone transfer that makes your experience more convenience. At last, we hope this post can help you when using Fitbit. More questions about the case, you can feel free to let us know in the comments.

Click here to join the discussion and share your comments
How to Fix the Issue to Sync Fitbit to iPhone