How to sync outlook calendar with iPhone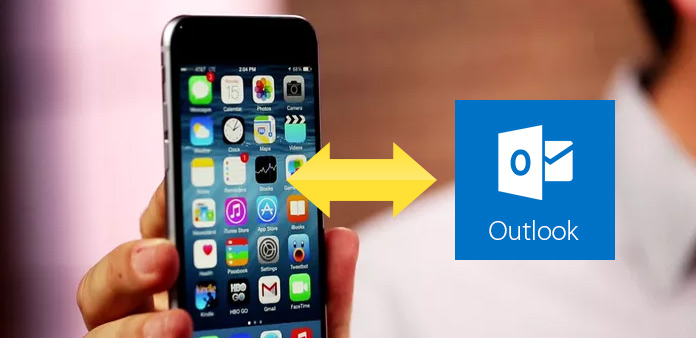 Most of us have become quite dependent on our Outlook email and calendars to keep our jobs, contact manager, arrange schedule or to cooperate with our colleagues. There is a trouble with it, we can't always carry computer around wherever we go, sometimes you need to import Outlook calendars on your iPhone, so that you can check your schedule anywhere anytime and won't miss the important meetings. Is there a way to figure out how to sync the calendar from Outlook to the iPhone? Well, there are several methods to synchronize outlook calendar with iPhone.
Method 1: Syncing Outlook calendar with iTunes
Apple let you share information with iTunes, and it is the easiest way to keep your Outlook calendar synced with iPhone.
1. Please make sure the iTunes plugin is enabled in Outlook.
2. Connect your iPhone to computer with USB cable. And then, launch iTunes. It will detect your iPhone automatically.
Don't use heat treatments like hair-dryer, or they will damage the iPhone instead of repairing it.
3. Click your iPhone and choose "Info" tab in iTunes. Click "Sync calendars", and choose Outlook. If you want to sync your iPhone contacts with Outlook as will, just check "Sync Contacts with Outlook". Also, you can Sync Mail Accounts from Outlook.
4. Click "Apply" button.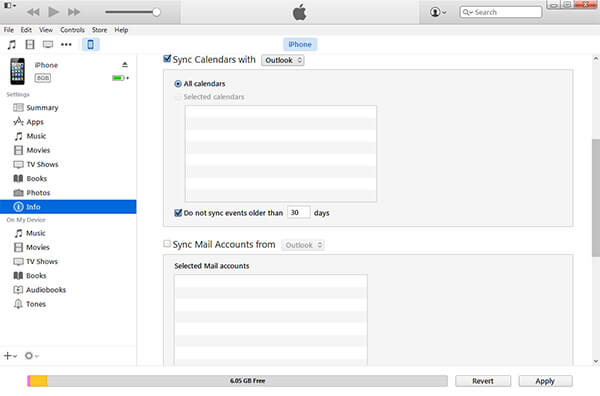 Now, you can freely browse your outlook calendars on your iPhone.
Method 2: Sync Outlook with iCloud
1. Download and install iCloud on your computer
2. Run it and sign in with your iCloud ID and password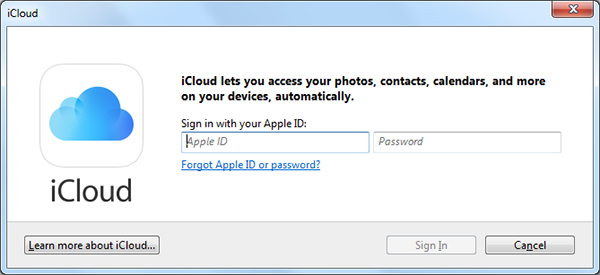 3. After signing in, check "Mail, Contacts, Calendars, and Tasks with Outlook".
4. Also, you are able to tick other checkboxes to sync other items to your iPhone. Click "Apply" to proceed. Now Outlook will start syncing your calendar to your iCloud account then to your iPhone.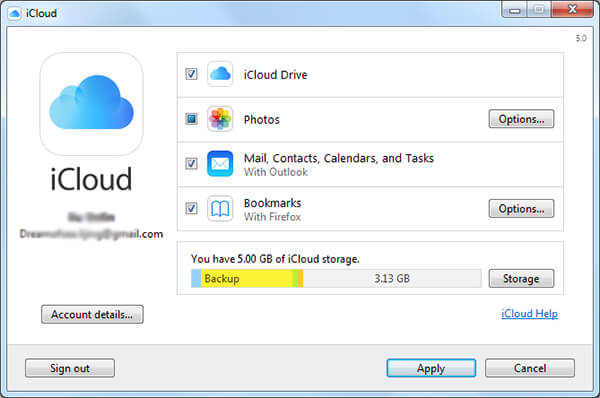 Method 3: Add Outlook mail, calendar, contacts to your iPhone
1. Go to setting-> Mail, Contacts, Calendars
2. Tap on Add Account
3. Choose Outlook.com
4. Enter your Outlook.com username and password, and then tap "Next" on top-right corner.
5. Choose the services (Mail, Contacts, Calendars, Reminders) you'd like to enable and synchronize with Outlook and then tap "Save".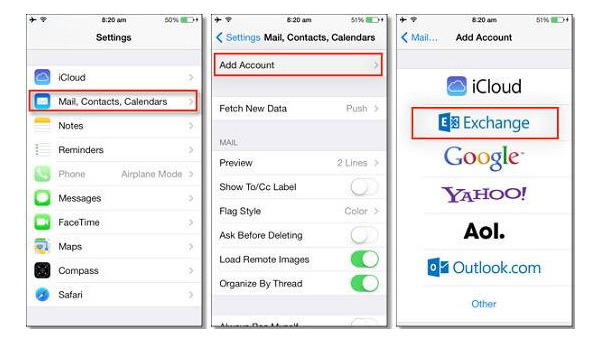 Expect syncing outlook calendar with outlook, you might want to sync local music, pictures, videos, etc. to your iPhone, and transfer iPhone contacts, notes, calendars, messages, photos, music, books to computer. You can try this professional iPhone Transfer.