How to Recover Your iPhone Contact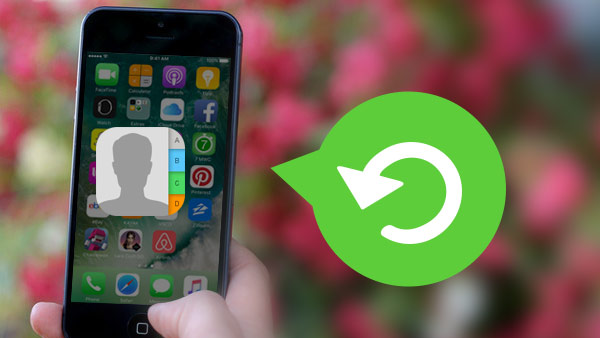 "When I was trying to use the iCloud function of my contact, accidentally I clicked the bottom and erase the contacts from iPhone. How could I get my iPhone contact back?"
In daily life, we sometimes face situation when we lose our contact: reset in factory settings, virus attack, and failure in IOS update and mistake in operation.
When it does happen, don't worry, the article would give you three solutions to recover your lost contact on iPhone 6/6S/5S/5C/5/4S/4. You can recover your contact with your iTunes, restore contact from iCloud or you can recover the contact directly from your iPhone.
Method 1: Recover Contact with your iTunes
If you backup your contact information in your iTunes, you can follow these steps to get your contact back.
a. Connect your iPhone to Mac or PC and run iTunes.
b. Click the setting tabs, and then choose the contact tab.
c. There shows the option, to sync contact or not, press sync contact.
Method 2: Restore Contacts on iPhone from iCloud
If you upload your contact to iCloud, you can restore your contact via iCloud.
a. Go to settings, find iCloud on the top, then you could enter iCloud and there will be many different items.
b. Find the contact tab, then what you need to do is to turn the contact on. There will be then a pop-up prompt box asking whether to keep on my iPhone or delete from my iPhone.
c. choose to delete from the iPhone. The original contacts in your iPhone will be deleted and covered by backup from your iCloud on your iPhone 6s/6s plus/6/6 plus/5S/5C/5/4S/4.
However, the above method could only work after you backup the contact. What is more, they only help you to get previous contact on some history date. If you add some new names in these days, they may be lost forever.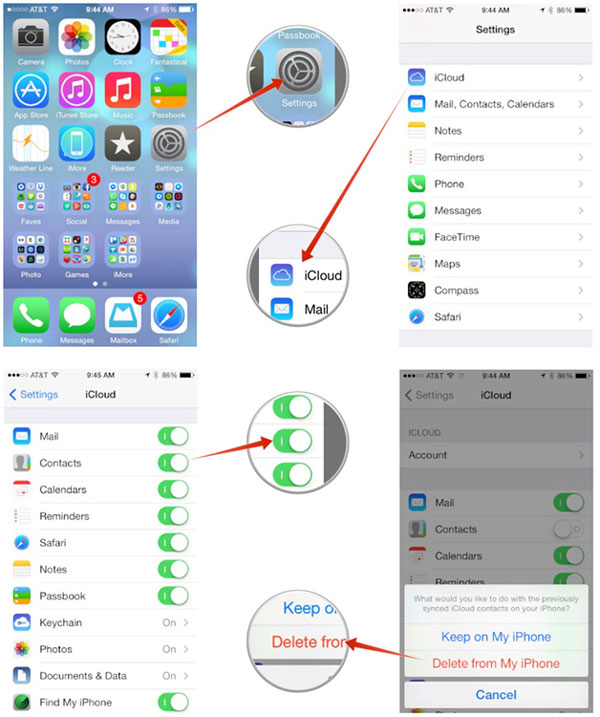 Method 3: Contact Recovery from iPhone 6/6S/5S/5C/5/4S/4
But not forever, of course, there is still a tool that can recover you lost contact. Tipard iPhone data recovery could help you to recover your deleted contacts. No matter you have made a backup or not, you can just get the contact back with several clicks. Following these simple steps, you can get contact back on your iPhone 6/6S/5S/5C/5/4S/4.
Step 1
Recovery from iPhone data mode
Connect your iPhone to the computer and run Tipard iPhone Data Recovery. Go to Recovery from IOS Device mode. Press start scan. If you have your iPhone 4 to recover, you also need to confirm in you iPhone 4 for the connection.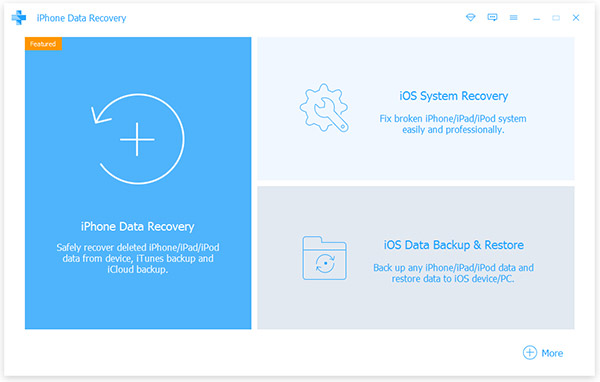 Normally, you will wait several minutes for Tipard iPhone Data Recovery to scan the device. When the scan process is completed, you will find the content of your iPhone is clearly listed on the left side of the interface, then you just go to select contacts, and press recover button to recover the contacts in your iPhone SE, iPhone 6S/6/5S/5C/5/4S/4. The interface will be as followings.
Tips:
iPhone Data Recovery enables you to recover all useful data in your iPhone devices, including media and message contents. It is by no means your best guard for information safety. Finally, you will never be annoyed by the fear that you may lost your important data by mistakenly use or some accident.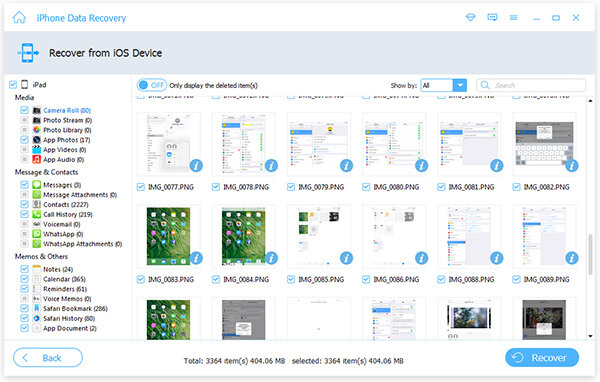 You May Like the Hot Software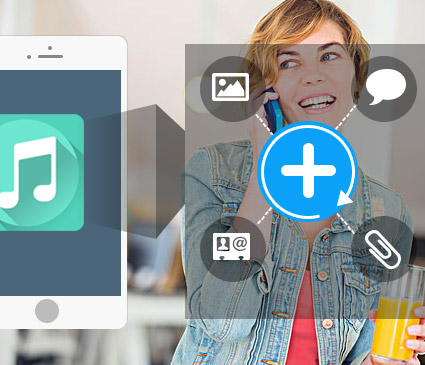 Recover iPhone deleted or lost contacts from iPhone or iTunes backup files without losing.
If you have a need, you also can mark message, photos, notes and other data to restore them on iPhone.
Support all models of iPhone, including iPhone SE, iPhone 6s/6s plus6/6 plus/5/5s/5c/4/4s and more no matter which iPhone contacts gone.