Best 5 Methods to Recover Deleted Photos on iPhone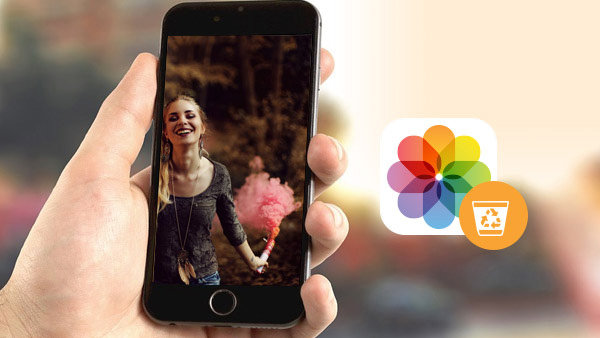 I have just gone through the embarrassing day actually. I just went to my friend's to manage previous pictures of our travel. We reminded the experiences with those images, and then I do ot know why, but I just delete all pictures by mistake. How can I recover deleted photos on iPhone? I wanna to get all photos back, and my device is iPhone 6. - Lena
Sometimes deleting important images is not your actual target. And maybe your wanna to create new photo albums, but the deleted pictures just disorder your plan. Or you may not realize photos were deleted until one day you need to use. There are many premises to cause iPhone photo deletion, and I know all you need is to recover deleted photos from iPhone, without data loss. Thus, today, I sort out three main solutions, to restore iPhone data by the iPhone recovery tool, iTunes and iCloud backup files. Considering people may not have the habit to back up iPhone photos regularly, or you just did not back up them in time, I will recommend the iPhone recovery software first, to help you get rid of iPhone backup recovery. (If you are lucky to duplicates pictures before, you can still use it to retrieve deleted pictures.)
Part 1: 1 Methods to Restore iPhone Photos without Any Backup File
Tipard iOS Data Recovery can recover lost/ deleted iOS files directly, including media contents and text contents, well, it means you can restore all iOS data directly without backup files. No matter you just lost your iPhone, or get unavoidable outside damage, iOS Data Recovery will offer safe and lossless data recovery all the time. With the highly compatible with the latest iOS version, iPhone 7 Plus users can recover deleted photos on iPhone without backup as well. And there is Preview setting, with which you can open files to rotate, auto-play and other photo viewing filters.
Step 1
Launch Tipard iOS Data Recovery and locate Recover from iOS Device mode.
After you installing the iPhone recover software, run it and choose the default recover mode for iPhone, iPad and iPod users.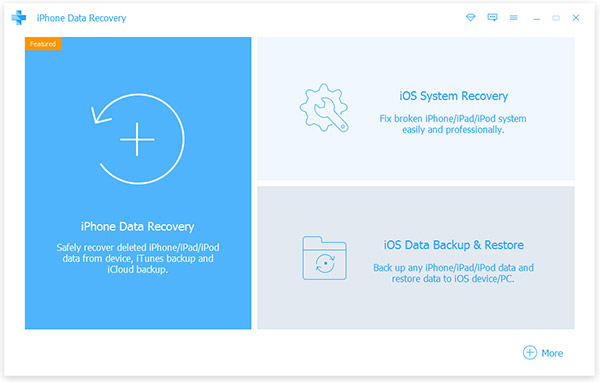 Step 2
Scan your iPhone and select deleted pictures to recover.
Use USB cable to connect iPhone to computer. Wait few seconds for iPhone detecting. Hit Start Scan option to get all your iPhone files on the right panes, in organized genres.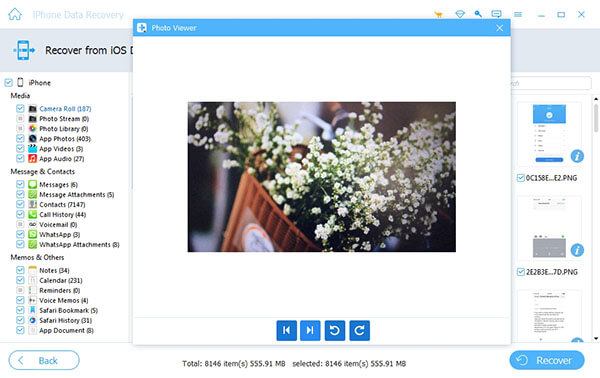 Step 3
Find pictures to recover deleted pictures to iPhone directly.
Tick before deleted images, and hit Recover option below.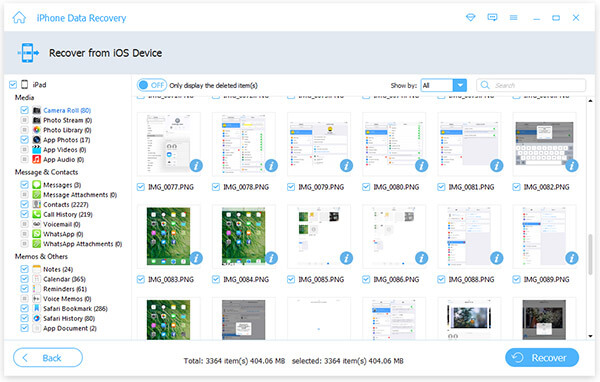 The whole process is similar if you need to retrieve other iPhone files. In addition, if you need to restore several iPhone genre files together, just tick before their names, to continue iOS recovery simultaneously.
Part 2: 2 Methods to Recuse Lost iPhone Photos from iTunes Backup Files
There are two choices for you to recover deleted photos on iPhone with iTunes backup files, by Tipard iOS Recovery tool, or the latest iTunes backups of yourself.
Method 1: Data Lossless iTunes Backup Recovery of iPhone Photos
Tipard iOS Data Recovery support users to restore iPhone files with iTunes backups, without further data loss. As a result, it is safe to retrieve deleted iPhone photos with iTunes.
Step 1
Locate iTunes Backup File mode.
Launch the iPhone recovery program, and choose the second Recover from iTunes Backup File mode in the middle.
Step 2
Choose deleted iPhone images.
You will get iTunes backup files in the list starts from the latest one, select one iTunes backup to download. Later, click Start Scan to import data.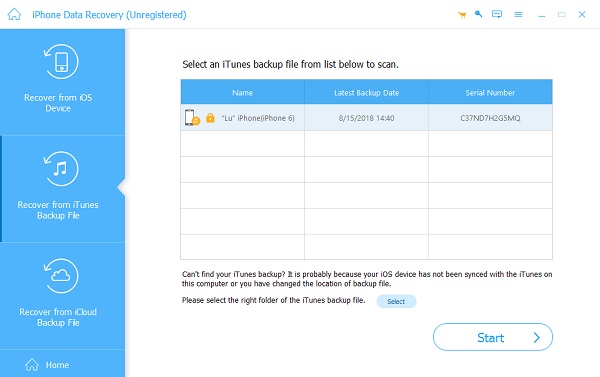 Step 3
Recover photos on iPhone by iTunes backup.
Hit the Recovery button to restore deleted pictures.
Method 2: iTunes Files Erased after Deleted iOS Files Restoring
Prepare to lose all previous iTunes files after recovering iPhone with iTunes. It means your iPhone will only left photos you recovered during this time.
Step 1
Locate iTunes.
Connect iPhone to computer, and open iTunes to detect your iPhone.
Step 2
Set Restore from Backup.
Find your iPhone under Apple device list, right click to choose Restore from Backup.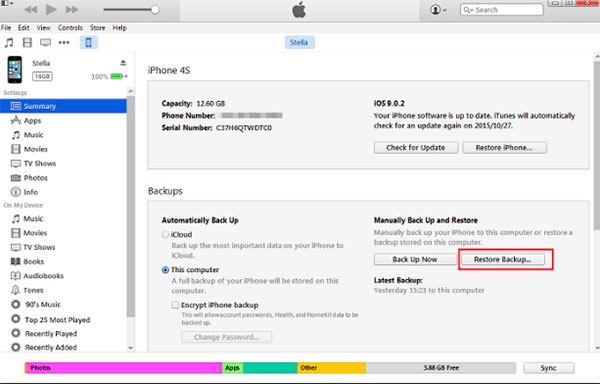 Step 3
Restore iTunes to iPhone.
Select the iTunes Backup file to download and recover iPhone deleted pictures.
Part 3: 2 Methods to Restore iPhone Deleted Pictures from iCloud
Now it is turn to Tipard iOS Data Recovery and iCloud Backup files, to recover deleted photos on iPhone by iCloud backup files, through different tools.
Method 1: Extract iCloud Backup File to Recover iPhone Pictures
It is Tipard iOS Data Recovery, which can help you get deleted pictures back on iPhone by extracting iCloud backup files.
Step 1
Click Recover from iCloud Backup File mode.
Step 2
Enter Apple ID and the password to detect backed up iCloud files.
Step 3
Retrieve iPhone images deleted via iCloud backups.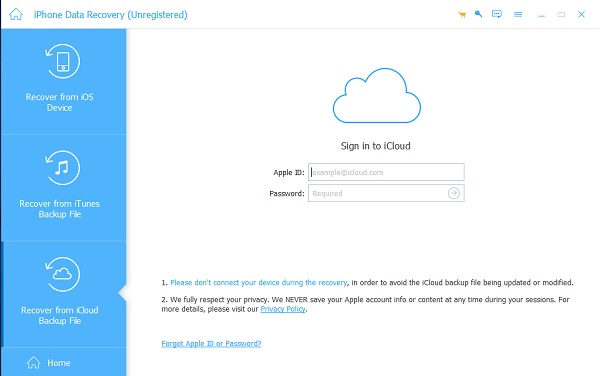 Method 2: Restore Missing Photos from iCloud Photo Library
You are able to restore deleted iPhone data through iCloud Photo Library on phone or online. There are three choices for you to manage iCloud data recovery about deleted iPhone images.
From iCloud.com: Open icloud.com and click the Photos button. Choose Albums category and find Recently Deleted images to recover with.
On iOS device: Open Photos application on your iPhone or iPad, later tap File menu to get Recently Deleted.
On Mac computer: Locate Photos and choose File menu. Click Show Recently Deleted option, to retrieve deleted iPhone photos by iCloud backup files.
Most iPhone photo album deletions are mentioned, with relative solutions attached. Learn ad organize your iPhone Photos in order, to remove unnecessary albums, and sort out all your pictures. If there is anything hard to understand, feel free to contact us, to get the detail guide to delete albums from iPhone on computer or elsewhere.

Click here to join the discussion and share your comments
Best 5 Methods to Recover Deleted Photos on iPhone