How to Delete Apps on Android Tablet/Phone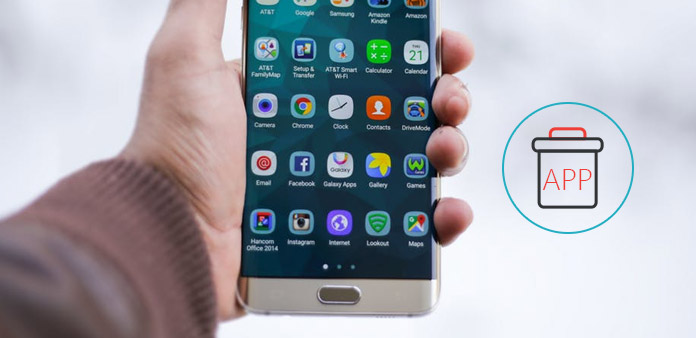 "There so many apps on my Samsung Galaxy S6 that it running very slow. I have no any ideas to work out this problem. What should do if I want to delete applications on Android device? " - Jack Snow
Android users may download many applications on smartphone. However, the store space is limited, the more applications in your android, the more problems exist, and they will affect the running speed and use more battery power. So, how to delete Apps on Android? This article will show you the best 5 methods to achieve the goal easily. Check out more details from the article now.
Solution 1: How to Delete Apps on Android device directly
Step 1: Open the settings of Android device, and as Samsung Galaxy S6 for example to find the menu of Apps.
Step 2: Scroll down and tap on the "app" icon, where you will view the entire apps on your Android device.
Step 3: Then roll the menu and select the apps you want to remove.
Step 4: Tap "UNINSTALL" icon. Some apps may not display "UNINSTALL" button because these apps can't be got rid of without rooting your android.
Step 5: Last, tap on the "OK" button to confirm. Then you can remove Apps on Android from Samsung directly.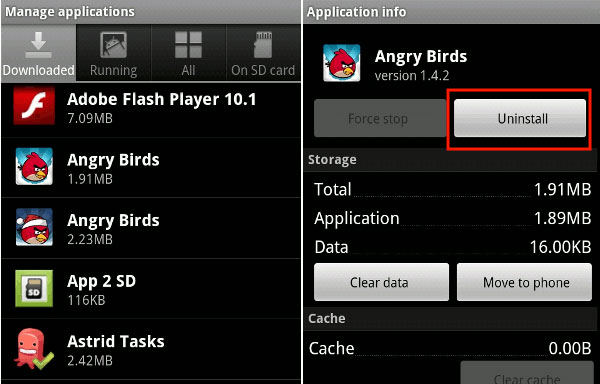 Solution 2: How to Remove Applications on Android from Computer
Step 1: Connect your Android phone with PC through the USB cable or via Wi-Fi. This method will help you delete apps on Samsung Android quickly and efficiently.
Step 2: In the screen, click the "App" icon, and then you will view all the system apps and download apps on the right.
Step 3: Seek and chose the apps you don't want to use anymore. Then click "Uninstall" option. A pup-up window will appear, click "Yes" or "OK" to confirm.
Step 4: And now you can remove the unwanted Apps from your android phone.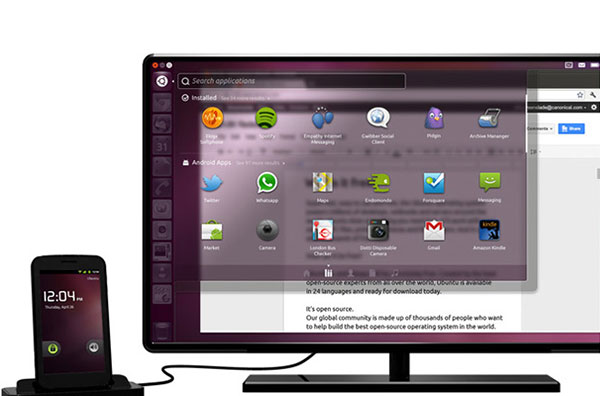 Solution 3: How to Clear up Apps on Android from Home Screen
Actually delete apps on android from Home screen should be the easiest solution. What should you do is just follow the below steps.
Step 1: Open your android device and go back to the Home screen and seek the buttons you don't need any more.
Step 2: Then tap and hold the icon of the application if the screen.
Step 3: Next you will view a sign of dustbin on the top of the Home screen.
Step 4: Hold and drag the app icon to the dustbin and lose your finger.
Step 5: Then, a window will appear and ask if you are sure to delete the selected application.
Step 6: Click "OK" or "Yes", then the app you chosen has been removed from your Android phone.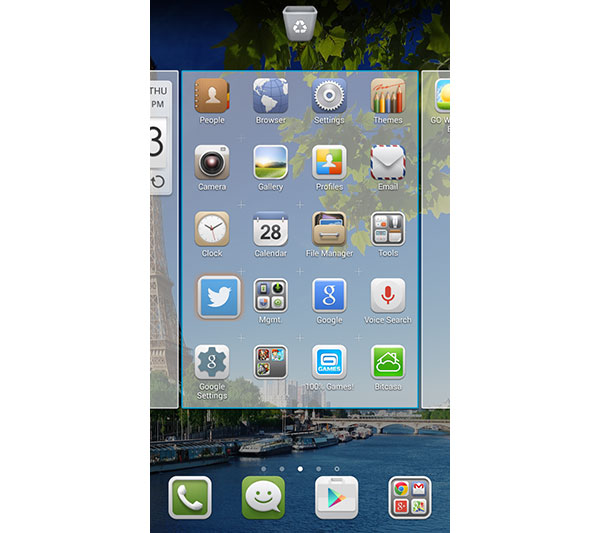 Solution 4: How to Get rid of Apps on an Android Device from Google Play Store
Delete Apps on Android from the play Store is another way on android phone. This method can be operated pretty easily, just follow the next step to learn it.
Step 1: Firstly, you need to download an Android Play Store on your phone if you don't have.
Step 2: Then, open the Play Store and tap on the 3 lines on the top left corner of the screen.
Step 3: Hit "My Apps", you will preview all the installed applications there.
Step 4: Seek and select the apps you desire to get rid of from you Android Phone.
Step 5: Tap on the icon of "UNINSTALL", then hit "Yes" or "OK" to confirm to delete the Apps on android.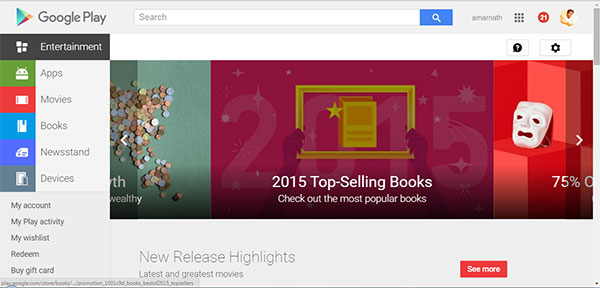 What should you do if you want to delete apps on an Android device? You can choose one of the above best 4 ways to achieve the goal in few seconds. Hoping these solutions can give you the great help when you need it.
Solution 5: Root Android to Remove Pre-installed Apps on Android device
Actually Samsung smartphone has lots of pre-installed Apps, when you need to remove pre-installed apps from Android, it should be different from the above solutions. What is more important, you need to root Android phone instead. Just learn more details about the process as below.
Step 1: Backup Android Data
It should be a risk task to root Android phone to delete Android apps. Just make a backup for Android data before you remove the Apps. You can install some third party application to store Apps, photos, videos and other data. Google account is the default solution to backup Android data.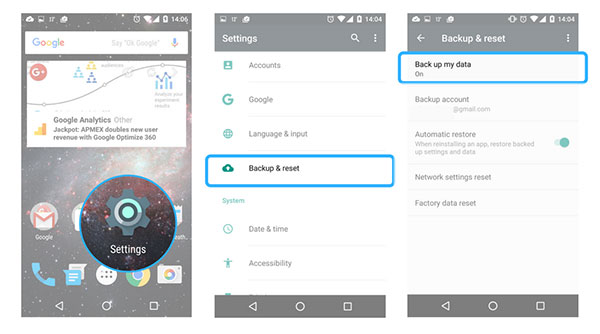 Step 2: Root Android phone
In order to delete pre-installed apps on Android phone, you need the root privilege or the super-user permissions. Samsung or other manufacturers has lots of restrictions for users from gaining these privileges. You can install SuperSU or OneClickRoot in order to get through the process.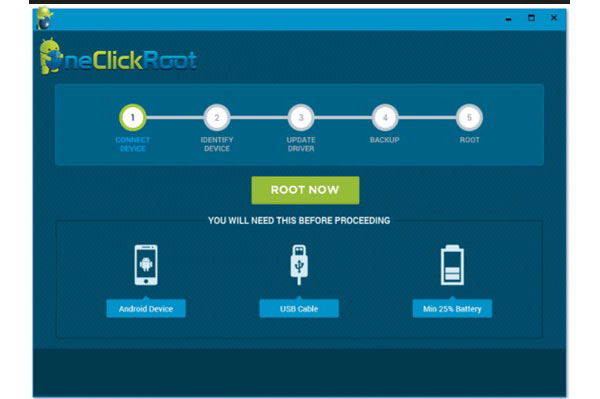 Step 3: Download App Remover
And then you can install some system app remover to get rid of apps on Android. Just search for the App remover APK on Android or delete Apps on Samsung Android from Google Play first. Check the result to pick up the desired program for your Android phone accordingly.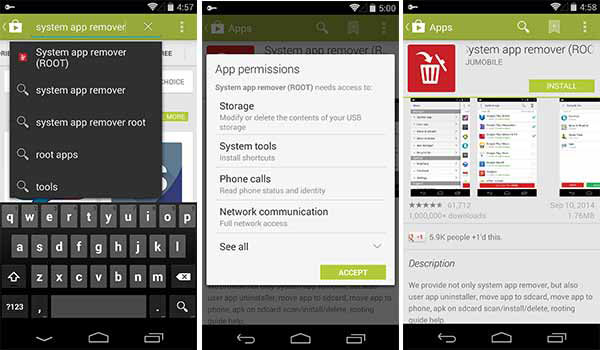 Step 4: Delete Apps on Samsung
If it is the first time you launch the program, you have to grant the root privileges in to the App Remover. Once you log into the home screen of the app, you can access the system app that you need to remove. Choose the Apps and tap the recycle bin icon to delete apps from Samsung.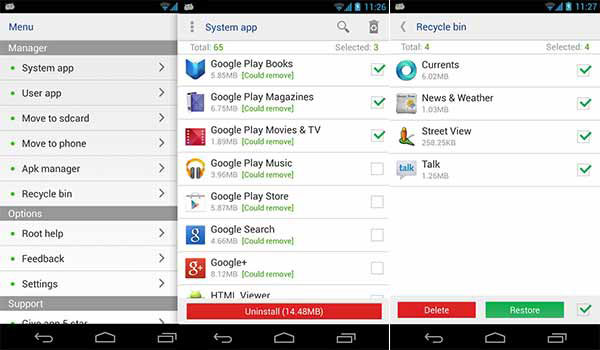 Conclusion
In order to delete some unwanted apps from Android, you can choose any method to get them off with ease. It is much more complicated to clean up the pre-installed apps from Samsung or LG phone. Whether you need to remove Apps from Android Samsung, or delete the pre-installed one, you can choose the above solutions to release up more space for your phone. If you have any other query about the methods to delete apps on Android, you can share more detail in the comments.