How to Delete Apps from iCloud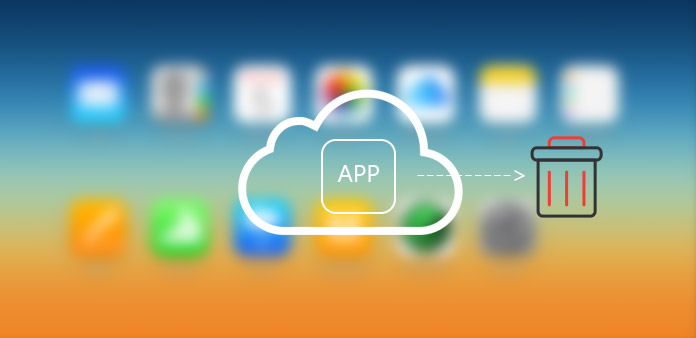 iCloud is one of the most important parts for apple users. It helps you securely store your photos, videos, documents, music, apps, and more — and keeps them updated across all your devices. Nevertheless, sometimes you think those apps have eaten up some of your storage or you are tired of those apps. You may need to delete apps on iCloud. Someone may say that I can delete apps on my Apple screen directly. The truth is that even you have deleted apps on your devices; there also remain the record for apps and some historys of using. Thus, if someone wants to delete apps clearly including its using data and history, you should know exactly how to delete apps form iCloud. And this post will help you.
Method 1: Delete App data from iCloud
For Windows
Step 1
Launch icloud on Windows.
Step 2
Click "Storage". The button is located to the right of the storage space display along the bottom.
Step 3
After clicking, all of applications are on the list. Then you choose one from the list.
Step 4
Select the item from the data list. Press "Ctrl" + Click.
Step 5
Click "Delete" icon on the lower left corner of the data display panel. Then it will delete the selected data item for app.
For Mac
Step 1
Launch iCloud on your computer. This will bring up the iCloud preferences menu.
Step 2
Click "Manage". Then a list of applications and backups will display on the screen. If you have not signed in, you should click "Sign in" and enter your Apple ID and password.
Step 3
Select an app from the list. Then all of the stored data will display in the right panel.
Step 4
Choose items from the data list.
Step 5
Click "Delete" to remove all the selected data items for that app.
Method 2: How to Hide Unwanted Apps from iCloud
This method doesn't delete apps on iCloud, but can achieve the same results. It offers you a way to delete apps on App Store. By doing this, you can delete all the data and history in iCloud.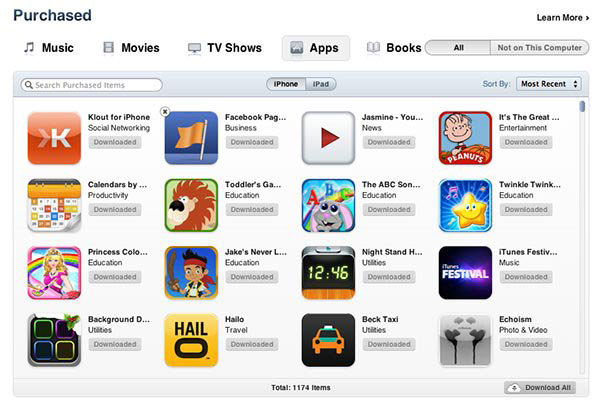 Step 1
On your iPhone or other iOS devices, navigate to "App Store" > "Updates" > "Purchased". You will say a list of purchased apps.
Step 2
On your Windows or Mac, open iTunes and enter the iTunes Store. Then click "Purchased" icon on the right of the window. You will find the purchase history.
Step 3
Next, click on the "Apps" section and you will see a list of the apps you have purchased and downloaded. However your cursor over the app you want to hide for good and an "X" symbol will appear.
Step 4
Click the "X" symbol then you will find the apps disappear on your list.
Step 5
To make the app disappear from iCloud, you have to navigate to "Settings" > "iTunes" & "App Store" and then tap your Apple ID and Sign Out. Now, when you go back to the App stores, you will find that your purchased list has been emprty.
Method 3: Delete apps on iPhone
As we all know, removing apps on your main screen just mean that you have deleted the icon on your screen. There still have app data and usage record on iCloud which may threaten your safety of privacy. Thus, method2 is another way to delete apps for iCloud.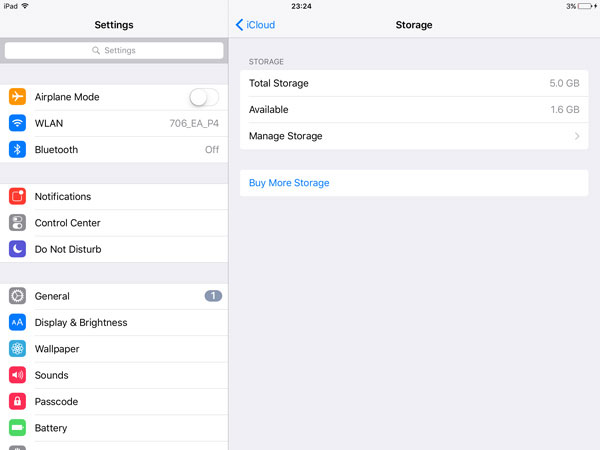 Step 1
Setting > iCloud > Storage & Backup > Manage Storage
Step 2
You will see documents and data of your applications. Then click one app you want to delete.
Step 3
Click "Delete App" to remove all of its documents and data.
Note: this process only leads to delete your backup plans for the apps that you do not require as much from the iCloud. It doesn't mean you can delete app in this way. And here is one way to turn your option to app backup.
Step 1
Find and open "Setting" on your iPhone, then locate iCloud.
Step 2
Tap the switches next to the apps you would like to turn off.
Step 3
Choose the app date you want to remove from your iPhone.
Apart from removing applications from iCloud, sometimes, we still have some information or data need to be removed. Now, more and more people concerns about privacy issues. And those private information in your iPhone may sometimes become big trouble. Thus, how to delete your phone date permanently becomes an urgent task. But you don't need to worry about it. In this post, we also recommend an excellent application for erasing you iPhone data.
Tipard iPhone Eraser
In your iPhone, you must need an eraser to remove data and information which you don't need any more. And in order to protect your privacy, the eraser should do its job permanently and clean. And Tipard iPhone Eraser will be your choice, and its features are as follows: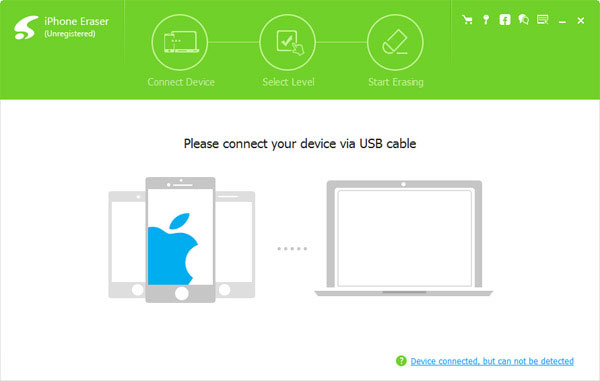 1. Protect your private information or data from being recovered and stolen
2. Have the capability to erase everything from iPhone like music, photos, messages, contacts as well as junk files, Apps, phone settings and all personal information permanently
3. Detect and erase more than 1 device at the same time
4. Support all iOS devices including iPhone, iPad, iPod touch
5. Highly compatible with iOS 9.3 and Windows 10
If you are interested in it, you can try the trial version which is free of charge. I believe after your experience, you will like it.
Conclusion
After reading this post, you must have a clear mind on how to delete apps from iCloud. The aim to remove app from iCloud is actually delete the data of apps form iCloud. Thus, these 3 methods we have introduced will be very helpful for you. Besides, in the last part, you can learn an outstanding data eraser to help you erase everything you want in your iPhone.

Click here to join the discussion and share your comments