How to Connect a USB Flash Drive to Android Phone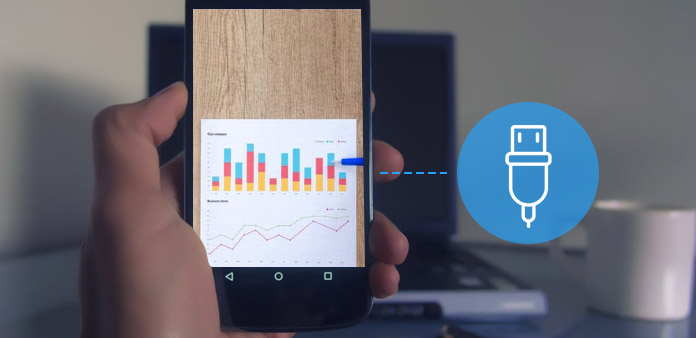 As is known to all, USB can help you connect your device to computer. But you may be unfamiliar with connecting USB to Android Phone. You might have heard some news about it but not practice yet. And in this article, you will learn more about how to connect USB to Android phone. It will firstly give you a detailed explanation about USB flash device to let you know its development and function. And then you are able to take the detail steps to achieve the same result. Move on to read the whole article to get the answer.
Part 1: How could USB connect Android phone possible
In the old days, when transferring files from one computer to another, you need to use disk to carry files from one place to another. With the development, CD came to people's eyes and then flash drive is invented to change the way of streaming files between devices. It is more convenient and less restriction. And what is USB flash drive? How to use USB to connect Android phone? USB flash drive, also known as USB, USB thumb drive or pen drive. It is a plug-and-play portable storage device that relies on flash memory and is lightweight to carry in your pocket.
Before few years, USB flash drive is only used to transfer files from computer to computer. But now, connecting USB to Android phone is possible and easy to access for in Android smart phones Android USB port is provided for both charging and data transferring purposes. Thus, you can connect USB to Android phone by connecting android pendrive to OTG (on the go) cable or using USB flash drive. In Android phone, there is no USB port provided. So an OTG USB Flash Device can help you for it has both male port and female port on either side of it. It can be easily inserted to any Android phone.
Part 2: What you need to connect USB to Android phone
As is mentioned before, USB OTG plays an important role when you want to connect USB to Android phone. Obviously, you need to equip with a USB OTG which you can easily get from Amazon or other shops. USB OTG is essentially a female USB port that allows you to plug into the Micro-USB port of Android phone or tablet. Moreover, it's difficult to figure out which Android devices are compatible with the USB OTG cable. And still have found some Android devices as follows: Samsung Galaxy S II (S2), Samsung Galaxy S III (S3), Galaxy Nexus*, Droid RAZR, Nexus 7*, Samsung Galaxy Tab, Acer Iconia Tab A200, Acer Iconia Tab A500, Archos G9, Motorola Xoom, Toshiba Excite 10, Sony Tablet S, etc. It is clearly that many Android phoneS don't support the USB host mode. And it is no doubt that USB OTG is quiet needed by people who want to connect USB to Android phone which is unsupported.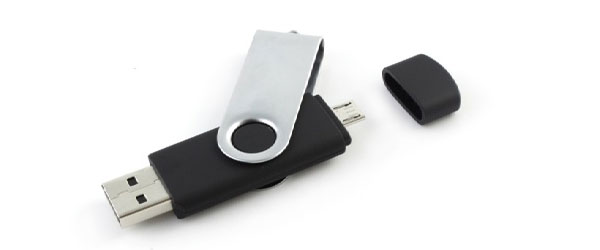 Part 3: How to connect USB to Android with USB OTG cable
This part is the guide on how to connect USB to Android using USB OTG cable. And with the explanation of USB and OTG, you might have a general understanding about them. Then you can follow the steps below to have a try.
Step 1: Connect OTG cable to your Android phone
Before you start, you need to prepare a flash device, a USB OTG cable and your Android phone. Then you can connect USB to OTG cable and then connect OTG cable to your Android phone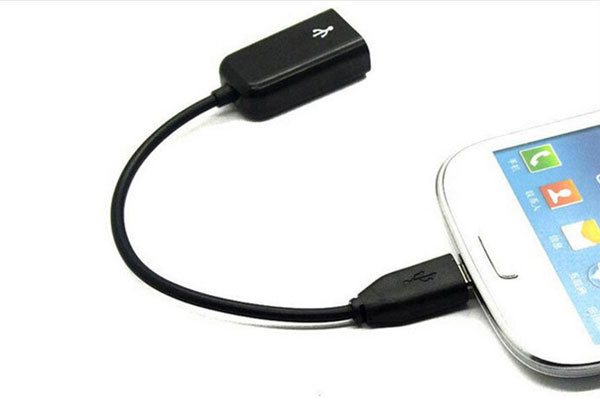 Step 2: Tap USB Drive on Android phone
After you have connected OTG cable to your phone, your USB is mounted automatically. And you need to swipe down the phone screen from the top to show the notification drawer. Then you will find a notification from Android System and tap it. Now, you are allowed to browser files on your USB and transfer them to your Android phone or from phone to your flash device. And if you want to transfer files from the phone storage to the flash drive, continue to the next.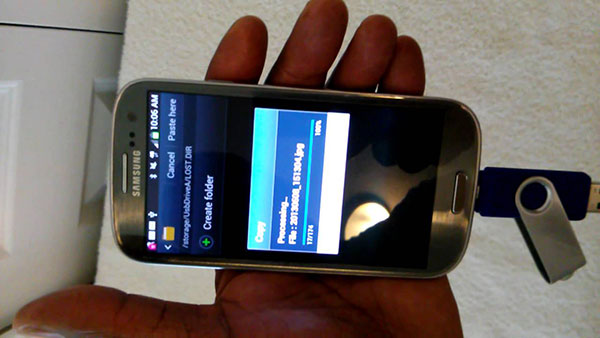 Step 3: Copy files from Android
Tap on the Internal Storage, and you can choose what you want to transfer among these files. After that, tap the three dots button at the top right corner. And Select Copy option. At last, tap Done to navigate to your USB drive.
Step 4: Remove OTG cable from your android phone
After doing what you want, just pull out the OTG cable from Android phone directly. And the whole process about how to connect USB to Android phone has finished without problem.
Conclusion
Copy files from the internal storage of your Android phone. Transfer files anytime from USB device to your android devices with an adapter. You no longer need computer as a middleman wasting your time. And this article explains the detail process about how to Connect USB to Android Phone, gives you the specific information on what and how. And at present, USB OST is the only way to help you although there may be other effective tool designed one day. But now, you still have to root. At last, hope this article can help you.