The best way to recover Google account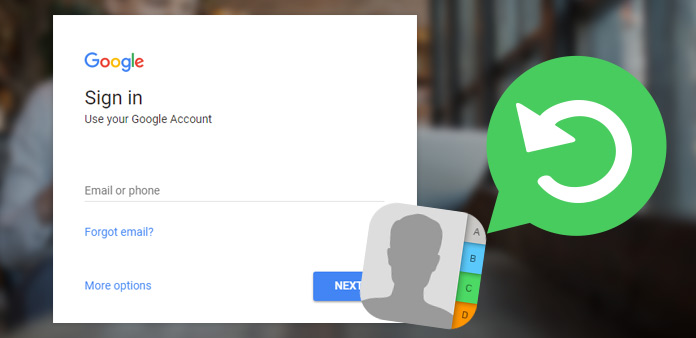 I forgot my Google account password and how can I recover it with my Phone number?
How to recover my Google account?
In daily life, we all have a lot of account and passwords, as few are as important as your Google account. Sometime, we face problem when we lose our passwords, Google provides several methods for recovering it. This article would show you all the options to recover your Google accounts.
Part 1: Google account recovery Phone number
Lost Google account? It is easier if you have provided Phone number in your Google account preferences.
1. While signing in, write your email address and click "Next" button, you have to write the password to enter your Google Account. If you forgot the password, you can click the link "Forgot password", and then select "I don't know my password".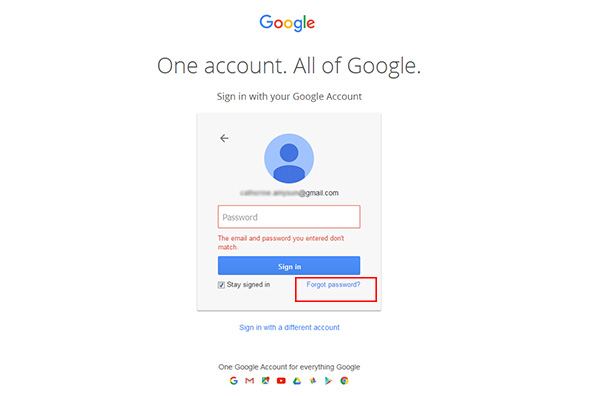 2. Now you will be redirected into Google account recovery page. It will show "Get a verification code on your phone: ***********233, choose the receive ways, a text message or an automated phone call", and then click "Continue" button.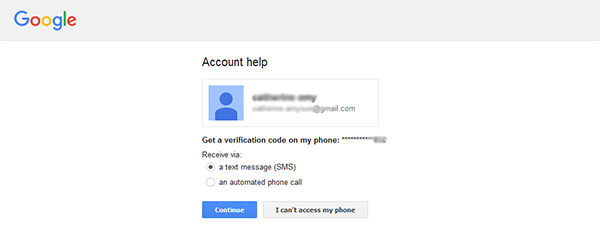 3. As soon as you hit the continue button, you will get a text message in your mobile phone containing a security code: "Your Google verification code is ******.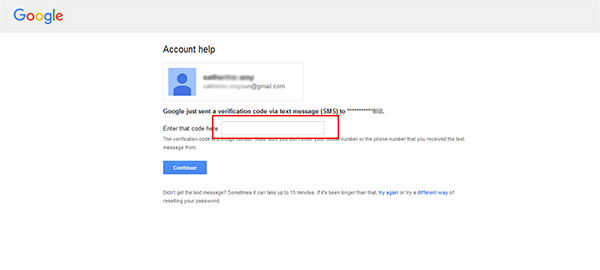 4. Just enter the code you've received and click "Continue".
5. Now, you are able to reset your password.
Part 2: Recover Google account with a secondary email address
If you've associated alternate email address with your account, Google can quickly reset your password for you. When you forget your email password, Google will send a confirmatory link to your secondary email address. You can click the link and you can reset the password and login to your account again.
But, I don't think it is a good way using a secondary email address to recover your Google account. For example, if you lost the alternate email address password, you can't recover your Google account.
Part 3: Verify your identity and recover Google account
If you neither have Google accounts recovery phone number nor your alternate email. Don't worry. You can use another Google Account Recovery option, which enables you to get the account recovery form by verifying your identity. When you create Google account, there are some security questions you need to answer. So, after forgetting your password, you can answer the questions you've entered while creating the account. Then you will be identified the account and your can reset a now password.
Tip: Besides, if you have your browser setup to remember your account information you can view your saved password.
In my opinions, recovering Google account with recovery phone number is the best and effective way. Next time you forget your password, enter your email address on the password-assistance page, and Google will text you a recovery code immediately. No need to check another email account or even leave the page.
You May Like the Hot Software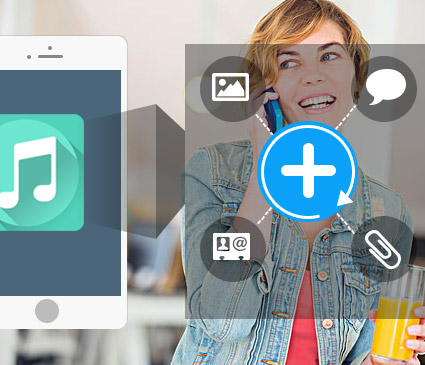 The best iOS Data Recovery software can help you recover lost like contacts, messages, WhatsApp, call history, calendar, notes, reminders, safari bookmarks and so on from iPhone, iPad, iPod.
Restore deleted files from iTunes backup files and iCloud Backup files.
Supports the latest iPhone SE, iPhone 6s/6s plus6/6 plus/5/5s/5c/4s,iPad Pro/Air/Mini, iPod Touch and the latest iOS 9.