Top 10 Free Emojis App for Android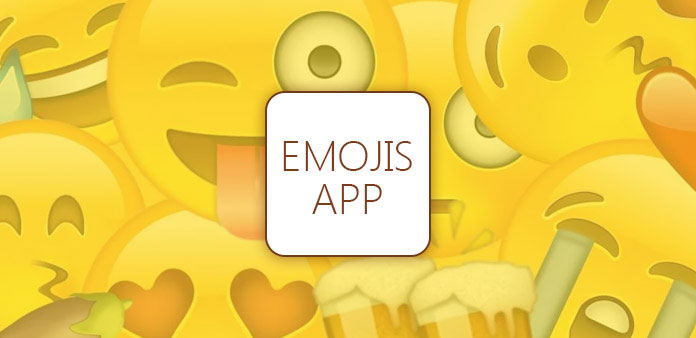 With the development of communication technology, people increasingly rely on mobile phones to communicate, but the text message cannot express our emotions very well. Now, we can show our feelings better through many free emojis. In addition, these interesting and lovely free emojis apps for Android often make the atmosphere relaxed and happy, and it can resolve the embarrassing situation. However, most Android phones do not have their own emojis features, so when you want to use emojis, you can choose some emojis apps for Android. Just learn more detail about the best programs with emojis to express your emotion and mood better.
Top 1: AI.TYPE EMOJI KEYBOARD PLUGIN
AI.TYPE EMOJI KEYBOARD PLUGIN is a free Android emojis app, which contains lots of emojis for you to choose. It is very popular and has more than 40 million users around the world. You can often see the app in all kinds of top charts. At the same time, it can be used as a keyboard, because it possesses all the features that a keyboard should have.
• Allow you to personalize and customize the keyboard in your own way.
• The free emojis app for Android be used in any applications, such as e-mails, messages, texts and text files.
• The lovely emojis emotions and express are easy to use and fast in delivery.
• By knowing your writing style, it can suggest emojis for you and predict your correct words.
• Contain more than 800 emojis and over 1000 graphic characters.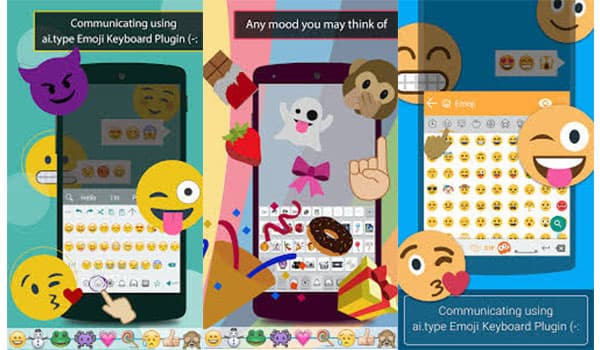 Top 2: Go Keyboard
Go Keyboard is a free emojis app for Android of Go Keyboard Dev Team. It needs a separate plug-in to access the emojis, and the emojis that plug-in comes with are very vibrant and colorful. The software offers you thousands of possibilities that make your keyboard cooler and more personal. The App contains the most popular emojis with different categories.
• The app provides more than 10,000 different themes and more than 800 emojis.
• The emojis are divided into multiple categories according to different themes.
• Go Keyboard is very fast and efficient for users.
• You will be able to use free Android emojis app anywhere you want.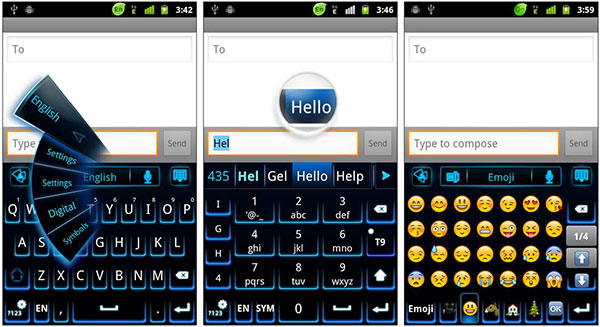 Top 3: SWIFTKEY KEYBOARD + EMOJI
Swiftkey Keyboard is one of the simplest emojis apps for Android free of charge. It supports more than 100 languages, but only three languages can be selected at a time. It can predict what you want to type from your Gmail, Facebook, Twitter, Evernote and so on. What's more, it will add some contents based on daily news, sports, entertainment topics and some other popular phrases.
• The free Android emojis app has a simple interface and easy to use.
• Its intelligent prediction is very good, and the error correction function is very powerful. It can suggest emojis through what you have entered.
• There is over 800 emojis.
• You can use a variety of powerful tools to adjust your keyboard to meet your needs.
• Your writing style will be securely synchronized with the cloud and devices.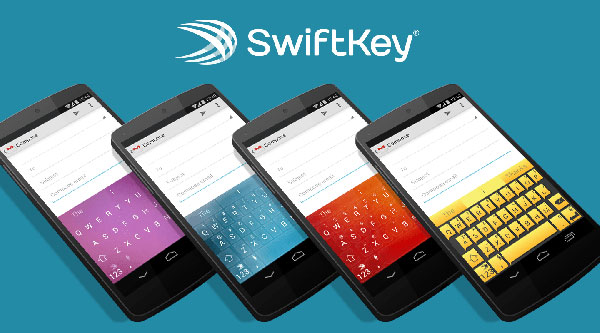 Top 4: KIKA EMOJI KEYBOARD
Kika Emoji Keyboard is another popular free emojis app for Android of kika keyboard team. The keyboard is very characteristic, and it provides animated emotions GIFs, clip arts, animated icons, interesting texting messages, GIF stickers and so on.
• Kika Emoji Keyboard has predictive functions and automatic correction function, and it can correct the word and modify the case.
• It provides one-hand mode and split screen.
• The free emojis Android App allows voice input. You can use personalized fonts and custom keyboards.
• The update of emojis is very quick, and it supports more than 60 languages.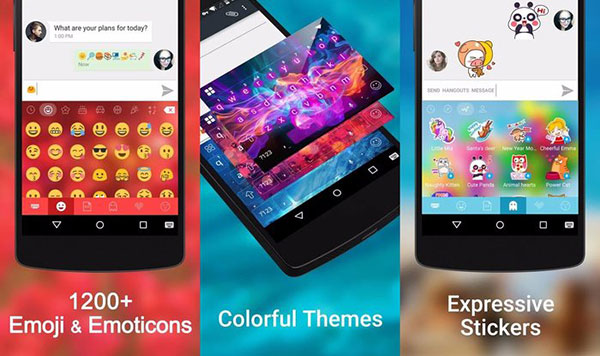 Top 5: IMOJI
Just as the name of IMOJI, which is a free emojis app for Android, which only needs copy and paste. It does not need any keyboard or add-on software, as long as you send the symbols in the form of texts. You can use these Japanese emoticons in any place if you want. Those lovely emojis will make the conversation between you and your friends more lively and interesting.
• You can create a personal emoji by yourself and send it to someone else through this app.
• You can even access emojis created by other users in this application.
• It is compatible with Facebook Messenger, Twitter, Instagram and so on.
• The free emojis app for Android provides some stunning and popular emojis.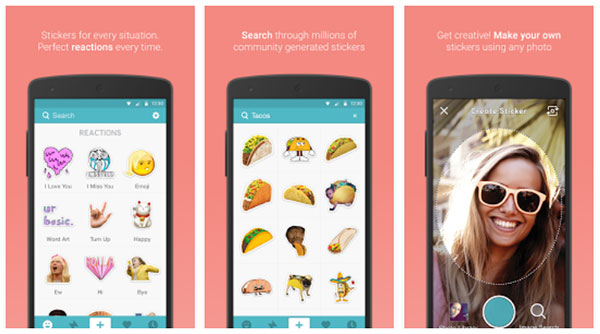 Top 6: JapEmo
JapEmo is a free emojis Anroid app that you only need to copy and paste. It does not need any keyboard or add-on software, as long as you send the symbols in the form of texts. You can use these Japanese emoticons in any place if you want.
• There are 40 categories in this app.
• The emojis in the application are standard keyboard character.
• You can create emojis with symbols, letters, punctuation, and so on.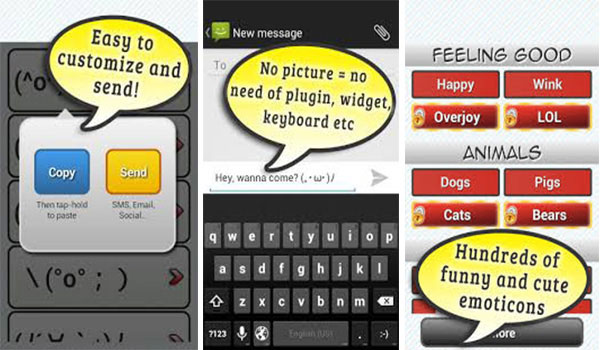 Top 7: Emoji Keyboard by Kk Emoticons
The free emojis for Android is considered the best emojis application software. Emoji Keyboard by KK Emoticons is a separate keyboard that can be used in any software. It means that there is over 3000 emojis that you can fast input emojis in message, text, e-mail, note and chat with social apps. In addition, it needs to be updated frequently and it will often be switched to the stock keyboard.
• It supports 65 languages and customizes fonts.
• Copy and paste directly from the keyboard.
• It can customize the layout and is more personalized.
• There is a lexicon that can suggest words for you.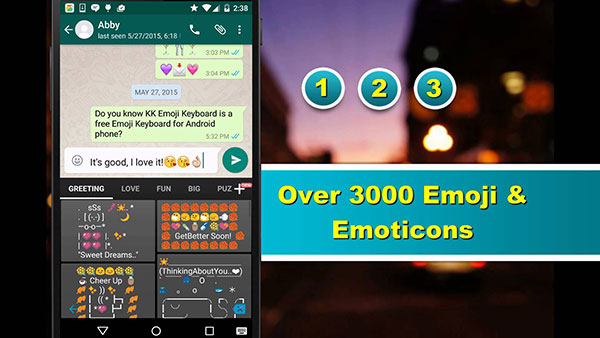 Top 8: Textra Emoji
When you need some iOS style emojis on Android phone, Textra Emoji should be the best free emojis app for Android. You can customize the emojis from color to main display. It is an SMS and MMS app that supports just about every feature you could want in an app like this.
• Provides all the latest 2000+ emojis, including diversity on the Android phone.
• Add the emojis icon to the left of the message field in the conversation.
• Customize emojis screen color, between color, dark, black and night mode.
• Free emojis app for Android allows you to modify and replace massive parts of the app.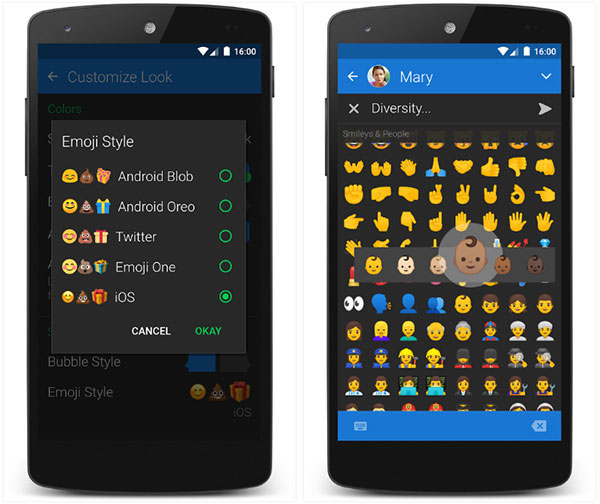 Top 9: Gboard
Just as the name, Gboard is Google's revamped Google keyboard. The free emojis app for Android has a bunch of features. It also brings along some of the best in-class keyboard design. What is more, Gboard is a powerful emojis app that completely customizable.
• Gboard is not only a favorite free emojis app for Android, but also handles emojis much better than the others.
• Search for the desired emojis, which is not available for most of the emojis apps.
• More than 1000 distinct characters with a keyword for each one.
• Offer additional features when suggesting word above the keys.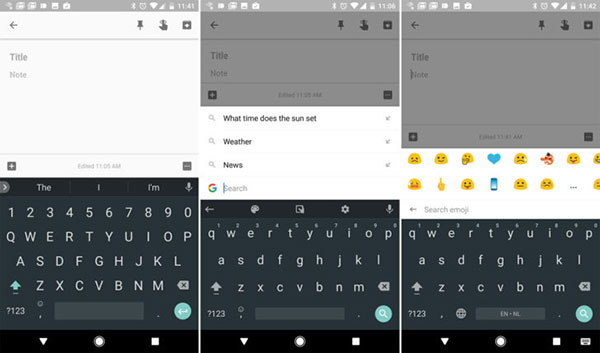 Top 10: Bitmoji
Originally Bitmoji is a personalized emoji app from Bitstrips, and now it joins and becomes part of Snapchat. You can design your own cartoon avatar lookalike in 2D. Once you have designed with the free emojis app for Android, it will integrate directly into Snapchat.
• Automatically change the look for a specific theme.
• It should be a fantastic experience if you use the free emojis app with Snapchat on Android.
• Bitmoji is almost available for any messaging app.
• Customize the carton avatar by yourself.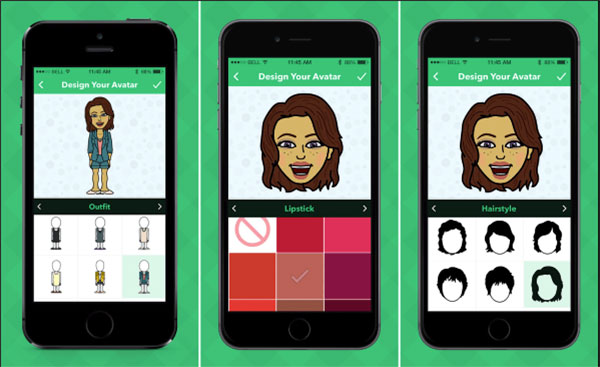 Conclusion
What do you think of those apps? We have introduced you top 10 free emojis apps for Android. If you have never downloaded them, if you want to make your own conversation with families and friends more interesting, if you want to have more funny emojis, hurry to download them. All of them are the best emojis apps for Android that we collect. Try it, and you will love it.