10 Best Fast Downloader Apps for Android Table/Phone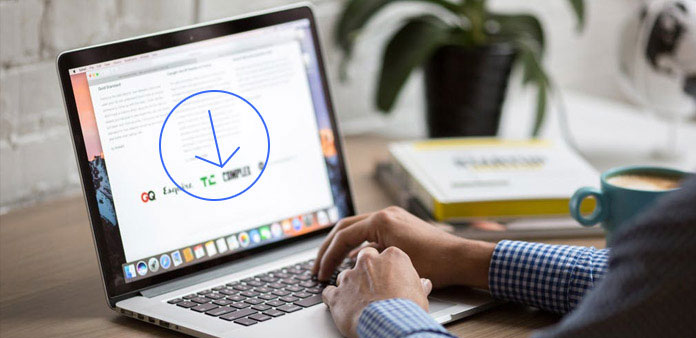 As the Android phone users, you should know that downloader is an important instrument to get something they need from the Internet. However, the long download process always makes you tired and frustrated. It may affect your working efficiency, even lead to much worse results. Thus, a fast downloader for Android is necessary for phone owners. However, there are many different kinds of downloaders in the application market. How to choose one fast downloader APK that is suitable for your Android phone? In this article, we select the top 10 fast downloaders for you to help solve this problem.
Top 1. Advanced Download Manager
Advanced Download Manager is an efficient and practical download manager. Every user can download a variety of files in their own Android devices, which is comfortable as downloading files from a computer. And then the program accelerated downloading by using multiple threading (up to 9parts). The amazing thing is that this fast downloader can place files in the corresponding folder including the types of files. For example, when you download a video, this video will be saved in the video folder automatically, and the text files will be saved in the corresponding folder.
What's more, the fast downloader APK can resume download that is stopped because of losing its URL. And it supports to draw up a download plan. This plan allows you to specify a time that the procedure can start download automatically on time. It also boosts downloader for 2G, 3G and 4G networks with the maximum speed in the real time.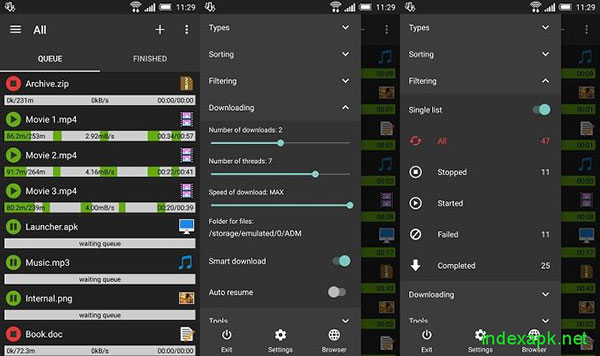 Top 2. Loader Droid Download Manager
Loader Droid Download Manager is a fast downloader applied to Android phone. This download manager faster downloading by splitting the download into several parts, so that it can speed up downloads and make such a convenient. Its advantage is making your downloads smart, efficient, reliable, and easy. It has a friendly interface in "light" or "dark" color schemes available, which provides a more comfortable experience for users. Moreover, any file type is supported, it means you can download images, videos, music, applications, everything what you want in any time. Meanwhile, you can stay informed on your downloads progress in real time.
If your download was interrupted by mistake, it can continue your downloads from the same place. If your connection is lost, it can auto pause the download until your connection reappears. When connection is linked, the download will auto resume at once. Except these functions, this fast downloader for Android can also intercept links from your Android Browser and other application. This function insures your phone's safety.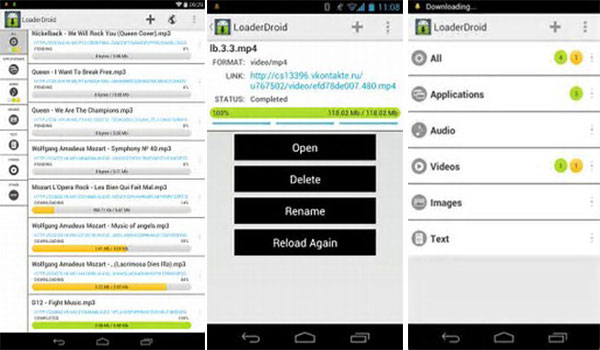 Top 3. Tanso Downloader Manager
Tanso Downloader Manager is able to download all files from the web with fast speed. Just touching and holding the video files or the link, you can download multiple files to your Android. What is more, you can also play and download video on the fast downloader on your Android phone.
It is a really cool downloader application for Android, which you can download, view and play video and other files within the program. The fast downloader supports unlimited downloads, carry copies of important files anywhere within the built in browser. What is more, you can also download PDF files and extract RAR and ZIP files with the fast downloader. If you need to download some business files, it should be a nice tool you need to take into consideration.
Top 4. Android Video Downloader
Android Video Downloader is one of the most popular fast downloaders on Google Play. AVD is able to download HD, 1080P or 4K videos on Android smartphone. Just as the other video downloader, the program still does not support downloading files from YouTube. And there are some other sites you might not download videos.
You can also download videos on Android mobile with the built-in browser. When you are hunting for media with great quality, Android Video Downloader is the fast downloader fro Android you should try. It has an easy to use interface and real-time downloading progress. When there is a pop-up for downloading the video on Android, you can click the video files to get the file. Just enjoy everything for free with the program.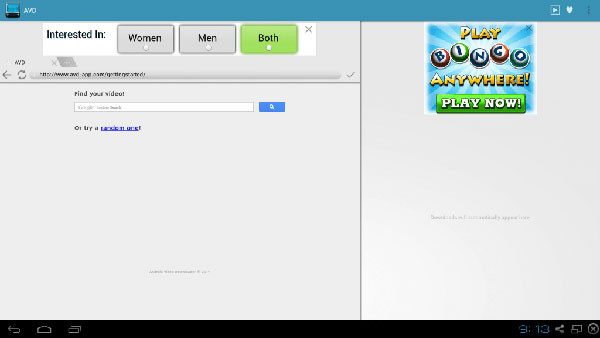 Top 5. Turbo Download Manager
Turbo Download Manager can be used to download files much faster and safer. There are many excellent downloaders for desktop environment, while in the Android platform, downloaders can't fill users' needs. But this fast downloader aims to provide a more reliable manager. Internet connections may be insecure sometimes, and Turbo Download Manager solves this problem and creates a user-friendly atmosphere.
Above all, the first feature of this downloader is fast. It increases downloading speed rapidly. Of course, the speed depends on the number of segments and the network capability. What's more, this application allows you to continue broken downloads by introducing new links. It also allows downloading from all kinds of sources, just like the other fast downloaders we mentioned above. Meanwhile, it is an extensible downloader, which means it can be accessed from other applications. Another advantage you should be interested in is that the program is completely free.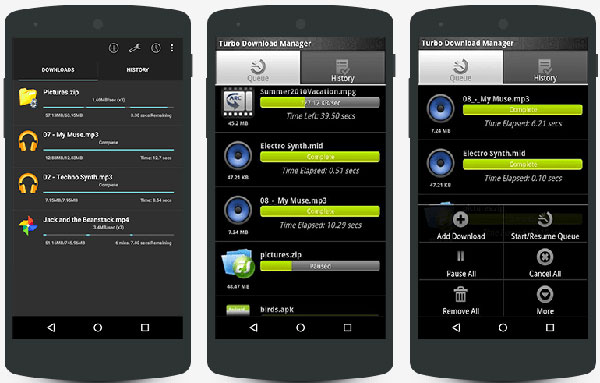 Top 6. Downloader & Private Browser
Downloader & Private Browser is another excellent and fast downloader, which you can download music files, videos, photos and other files from websites to your Android devices. The program supports most the video formats, such as MP3, M4A, MP4, M4V, MOV, AVI, WMV, DOC, PDF and more other formats. And you can also download the files in a fast speed to enjoy them within the built-in media player. You can just browse the files just as Chrome and Firefox.
Different from the other fast downloader for Android, besides the fast downloading features, you can also enjoy the videos and photos in a private password protected folder. When you download some private videos or photos, you do not have to worry about the leak out the information.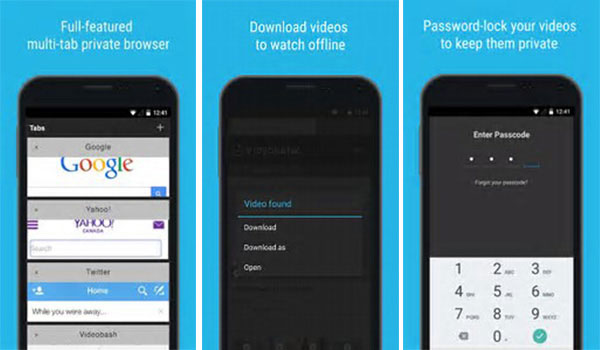 Top 7. Download Manager for Android
Download Manager for Android is a fast downloader developed by Renkmobi Bilisim. According to the statistics, more than 50000000 downloads are playing Download Manager for Android right now. It can help you to download everything what you want, such as music, video, image.
It is said that this downloader is three times faster than other downloaders for Android. Therefore, so many people choose Download Manager for Android as the download tool on their own phone. Meanwhile, it supports all types of flies. And it is free, too. Using this fast downloader can download files more efficiently and reliable. It also can manage any type or size file in your phone. This function can help users solve some unnecessary troubles and clean up some garbage. And this downloader overcomes most of the limitations of the default downloads, making the process of downloading easier and more convenient.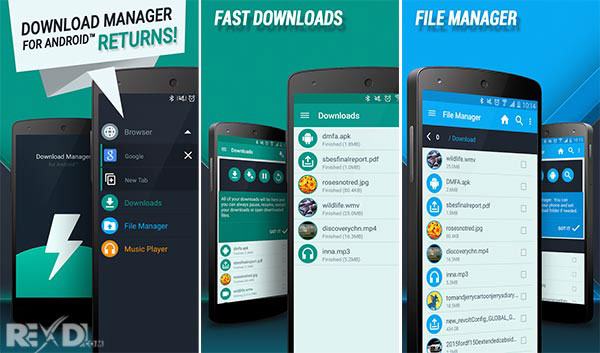 Top 8. Download Blazer
Just as the name of Download Blazer, it is a fast downloader with blazing speed. The program is able to boost your download speed and support download resume features. You can pause and resume downloads and continue disconnected downloads. In order to download files for Android in a fast speed, the program organize your download files in queue from the web.
Download Blazer is able to download files from all the browsers, but it is a pity that the fast downloader cannot download video from YouTube at the current moment. You just need to long press the share link, and then you can get the video downloaded to Android with a fast speed. If you are satisfied with the program, you can also purchase the Pro version to enjoy the full features to download files in a rapid speed.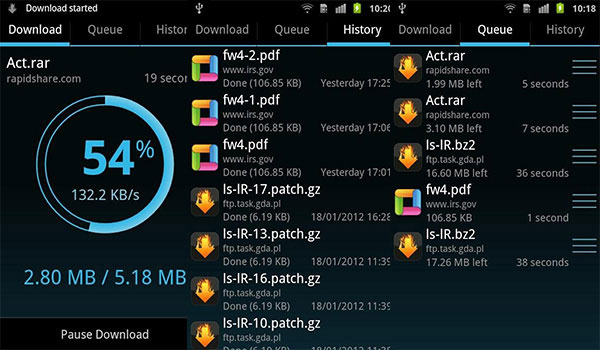 Top 9. Easy Downloader Pro
Easy Downloader Pro is a professional, safe and fast downloader, which can reduce all your download troubles. It cannot only enable you download large files in different type easily, but also help you settle all the files in order.
It has multiple connections, so that can improve the download speed by more than 50%. It also can pause or resume your downloads according your network connections. Except that, it also ensures a safe environment and keeps your fast downloads safe. Meanwhile, downloads tasks can be started by copying or pasting the link directly. It also can be start by "share link", which is a significant convenience to the users' use. What's more, Easy Downloader Pro has realized a seamless integration with Dolphin browser. So that you can not only browse any files you want to download by Dolphin browser, but also download them by Easy Download Pro at fast speed.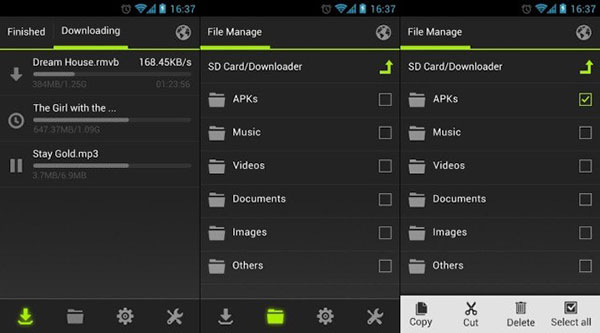 Top 10. Fast Download Manager
Fast Download Manager can download files faster and in a significantly more convenient way than other fast downloaders. It is said that Fast Download Manager get an entirely new level of control your downloads.
You can pause and resume downloads whenever you need or want. You can also get detailed information about each file and open it in other apps. For large files, Fast Download Manager is one of the fastest and most reliable choices of downloading. The download folder on your device is instantly accessed. Meanwhile, it is compatible with any browser, so that you can use this fast downloader download files through any browsers. Last but not least, remember to check your limits. You can know how much free space is left for your new flies in this way.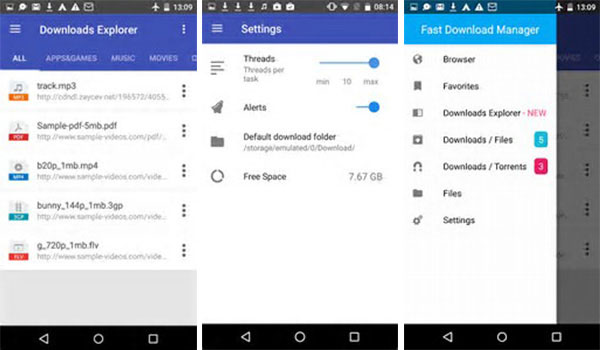 Conclusion
Download with a high speed, what an amazing feeling! There are lots of fast downloaders you can choose for your Android phone, and we select the best for you. Don't worry about the slow speed of downloads any more, those fast downloaders we mentioned above will solve these troubles perfectly for you. Hope this tips can help you achieve the goal when you need it.