10 Best Android Contacts Apps to Manage Contacts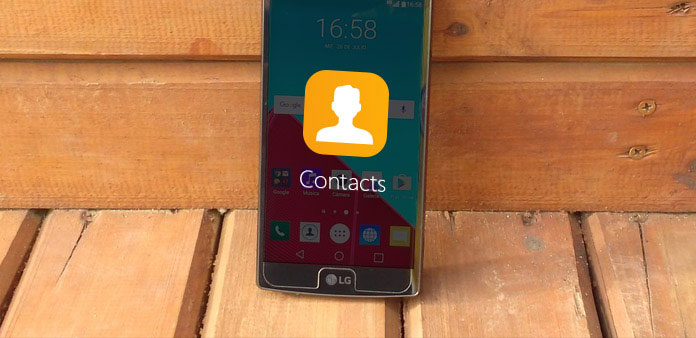 Figure out how many contacts in your contacts list and if you want to find a person how much time you will spend. Nowadays, with the common use of mobile phone, social media, you will find that you have a large list of contacts in your Android phone. And the most of them only have seldom contacts with you. So when you want to find a person in your contacts list, it is quiet difficult for you to find it quickly. And you greatly need a contacts app to help you manage your contacts. For Android users, there are many kinds of contacts apps in the market. You may be confused of which one is best or suitable to you. Thus, in this article, it has listed 10 best contacts apps for Android according to users' feedback. And you can find a better one according to your need.
Part 1: Top 10 best Contacts App for Android
1. Sync.ME
Sync.ME is one of the best free contacts apps for caller ID, text ID and to identifying scam calls and discovering unknown caller ID details. And with the help of this contacts app, you are able to block phone calls, ignore phone calls and identify unknown callers from all around the world. Otherwise, it is not only a contacts app which saves all your contacts from different social sites, but also a humanized tool to give you birthday reminders and send digital greeting cards to your friends. Additionally, you are allowed to share your photos with people in your address list.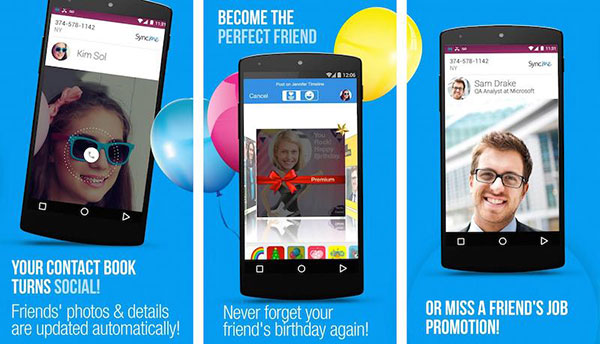 2. Contacts +
Contacts + is a free contacts app to greatly and effectively manage your contacts list. All the contacts from your address list or linked social networks such as Facebook, Google+, Twitter and LinkedIn contacts will be completely imported to this app for contacts. Moreover, Contacts + will automatically use the photos from social media as cover pictures of your contacts. And it is very convent for you to view your recent communications from each contrast, as well as their posts on social media. Otherwise, it helps you block unwanted calls and it offers you an integrated backup service for your SMS, contacts and call logs to protect your information from loosing.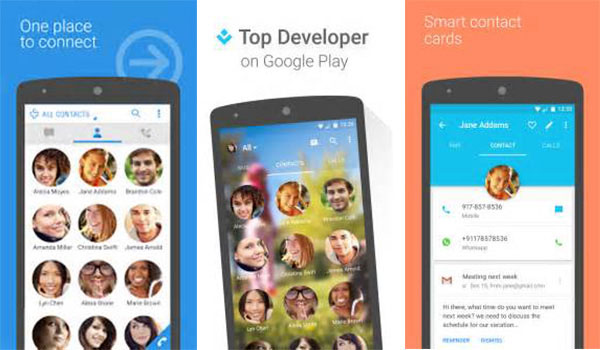 3. PureContact
PureContact is not a contacts app designed for managing a large amount of contacts, but an app for a part of contacts which have frequent connections. And it has a great advantage that you can quickly and easily access some people and you are able to make calls, send messages and emails or even WhatsApp messaging. With PureContacts, you can put your favorite contacts together and create custom gestures to launch quick actions, such as sending an SMS message, launching a call, and so on. All in all, it does like its name, making your contacts pure and simple.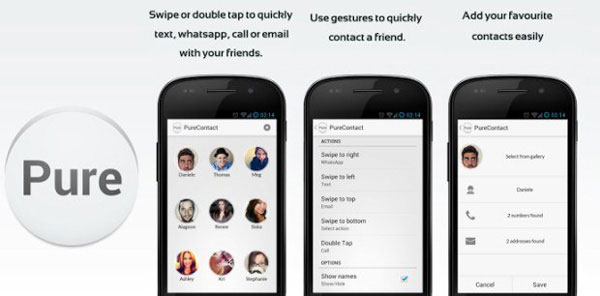 4. Simpler Contacts
Like PureContact, Simpler Contacts is aim to be a light address book app instead of a contacts app for Andorid focusing on tons of social media. Once you have pulled contacts into app, this contacts app will make you easy to access your contacts and merge duplicate contacts. Moreover, all the contacts will be stored into organized groups and it offers you the smart search filter to make it easy to find what you want. In conclusion, it is a quiet simple contacts app helping you to well manage your contacts.
5. ConnectID
ConnectID offers you a cross-platform contacts management service, which syncs all your contacts on your Android's address book and can automatically update the information contacts of your friends and family, who also use the service. In addition, you are able to create your own information card with your contact information, social media links, etc, making you easy to share it. And if your colleagues and other business associates do the same course, your system of contacts will get much neat.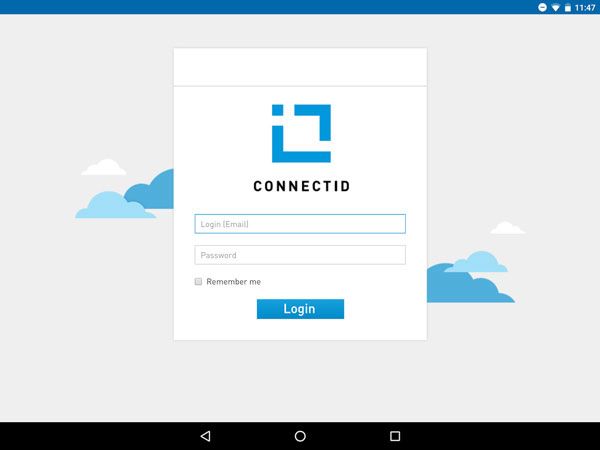 6. FullContact
FullContact is an all-in-one contacts app containing your Google contacts, phone contacts and social media accounts to let your have a complete list in this app. And its simple interface allows you manage your contacts better. It will automatically add photos and social profiles to your favorite contacts and merge the duplicate contacts. In order to find contacts quickly, you are able to set tags and create groups to manage your contacts.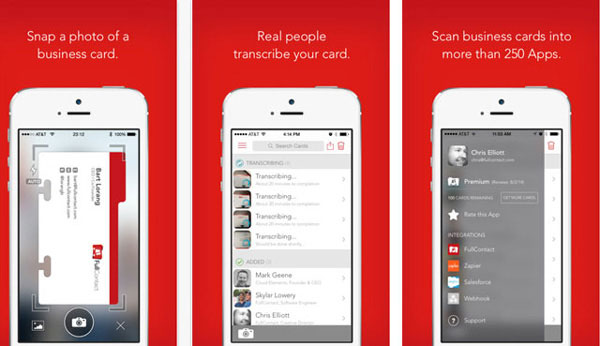 7. Smart Contacts Manager
The key word of Contacts Manger is security. This is a contacts app which pays more attention to your security of address book. And it offers password protection in the form of a 4 digit pin to help your contacts from being stolen. What's more, in order to avoid data loss, the contacts APK allows for easy backup of your contacts. And if you are looking for an app to protect the security of your address book, that it is.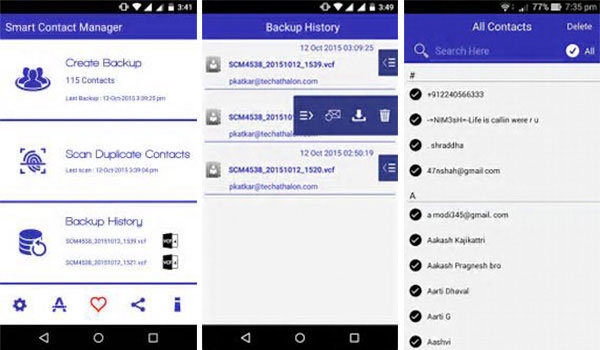 8. Canvy
If you want a contacts app with nice interface and if you like your contacts app is full of pictures, Canvy is your best choice. It lays out your contacts in a photo-rich title format that put your recent contacts with vertical stream. With one click on a contacts, you can view last received message or email. While a long press will open up an action menu preparing the shortcuts of SMS, IMs, emails or calls. Moreover, it offers search button to help you the contacts you need, as well as make settings on the picture layout. And you can connect your social apps to add more contacts.
9. Cloze
Cloze is an effective and all-in-one contacts app containing contacts, social network and email command center. It can completely sync the information of contacts from your social network ad email so that your contacts will be always updated. Otherwise, this contacts app also plays a role of a one-stop social networking command center which allows you to tweet, upload your status and like or share your links. What's more, it can automatically identify Key Person according to your interactions and messages to that people. And it will tweet and upload his/her new posts on Facebook or other social platforms.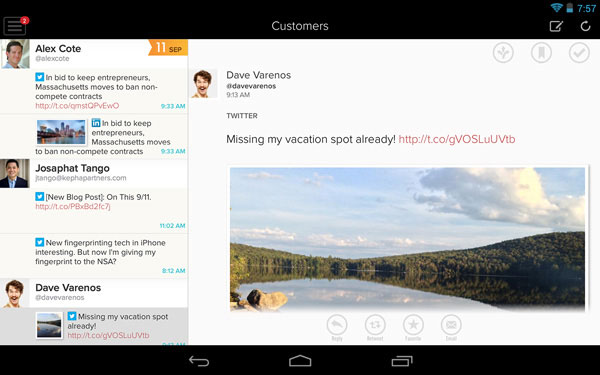 10. Ready Contacts + Dialer
It is a contacts app combined Android contacts and dialer app together to better show its features. When you interact with your contacts or after all, it will offer you a wealth of information and actions with Android's pop-up app bubbles. Let's take a situation for example. When you receive a phone call, instantly this app will bring up a Call Bubble showing the recent communications and emails as a quick reminder. And after the phone call, the Call Bubble will display some customizable app shortcut keys so you can immediately access your target and do something you want to right now. And you can download freely.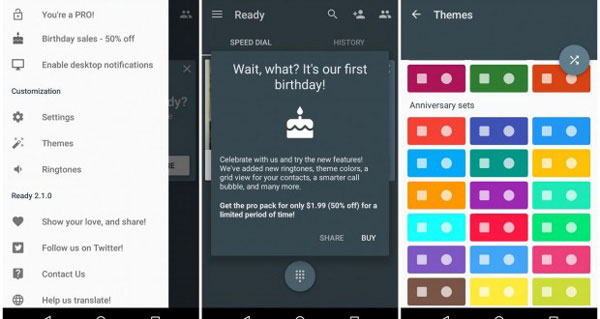 Part 2: Recover and backup contacts with professional Contacts App
As you see, there are many great apps for contacts which can help you access and manage your contacts easily and quickly. But if you accidently delete or lose some of your contacts in Android, how can you recover these contacts in your Android? Although some of the contacts apps have the function of backup, you still need an Android data recovery to help you recover deleted or lost contacts and backup your contacts on computer in avoid of data lost. It is Tipard Android Data Recovery that is one of the best data recovery tools.
1. Recover lost or deleted contacts, messages, videos, photos or other more files from your Android phone or SD card.
2. Automatically scan your Android phone for deleted files. And preview your lost data before recover them to help you recover data selectively.
3. Highly compatible with a variety of Andrid devices such as Samsung, HTC, LG, Sony, Motorola, and so on. And it also runs Android OS between 2.1 and 5.1.
How to recover and backup contacts with Tipard Android Data Recovery
Step 1
Download and install the contacts recovery
Launch the program after you install the program. And then connect Android phone to computer. The program will detect the device automatically.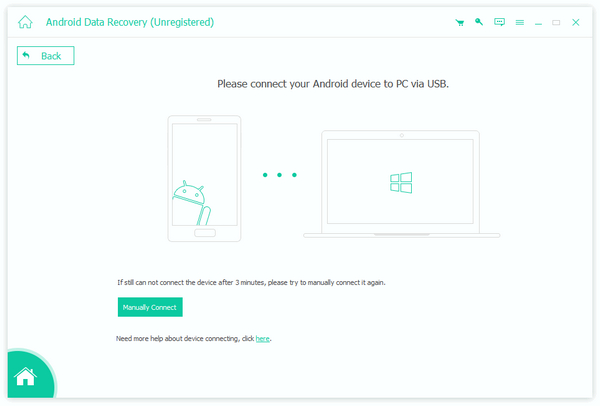 Step 2
Select the data type to recover
After that you can USB debug mode, you can select the "Contact & Message" option, and then choose Contacts to retrieve the deleted contacts information.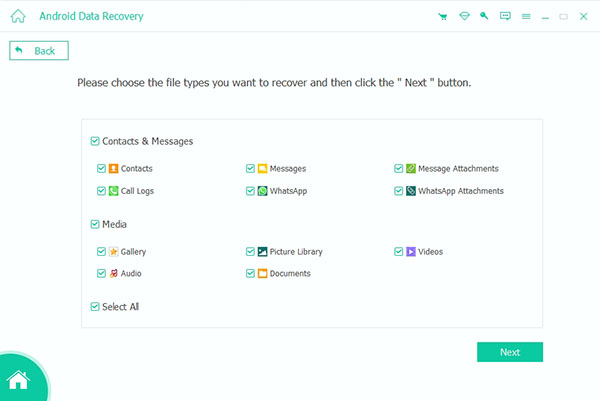 Step 3
Recover the data after preview
And then you can preview the data before you click the "Recover" button to get back the deleted contacts from Android phone directly with the contact apps.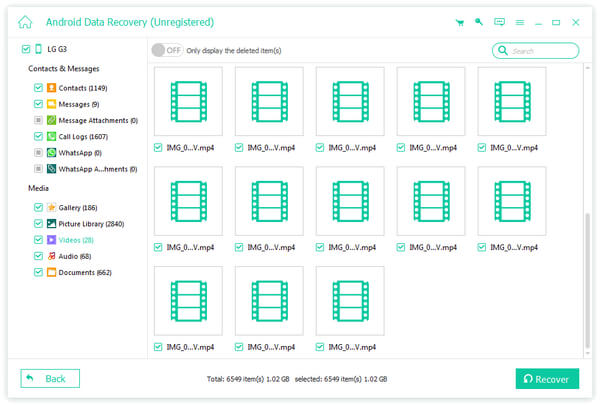 Conclusion
If you have not used contacts app before, you will start from the listed application right now. Too any acts will take you too much time to manage them and find people you want directly. But a contact app can help you fix up all problems. Even you have thousands of contacts on your Android, you can still make your address book neat. If you just lost some important contacts, feel free to get them back with Tipard Android data recovery.

Click here to join the discussion and share your comments