Check and Clean IMEI on iPhone with Detail Guidance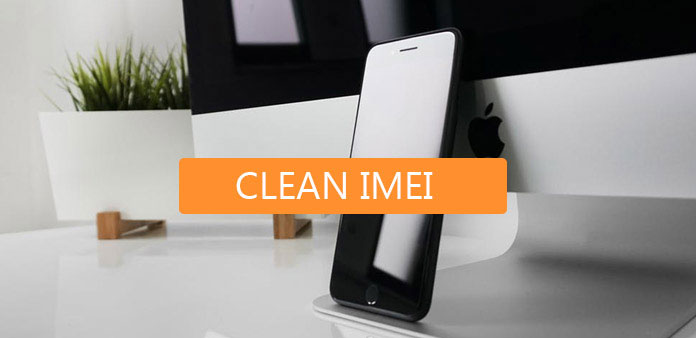 You may be confused about the verb or maybe adjective in front of IMEI, in another word, what is IMEI, how to check clean IMEI and what for? There are so many questions about blacklisted IMEI on iPhone. So this article aims to show you the whole process to access, check, realize and unlock IMEI blacklist. After that, your IMEI number is activated and you are able to access iPhone with original state as well.
Section 1: What is IMEI
IMEI is the abbreviation of International Mobile Equipment Identity, which varies from 14 to 16 digits. Every iPhone own its unique IMEI number all the time. Therefore, a clean IMEI number is similar to work as Social Security Number among digital devices. As a result, you are not able to use the different SIM card unless you get the permission from App Store. Sounds similar with bad ESN right? It works in some degree, but IMEI number works for CDMA networks.
Once you bought a new phone, there will be the IMEI number on your receipt or the box. You have better to keep them, for further iPhone repair and other operations with IMEI. If you got a bad IMEI, it means your warranty and identity is inaccessible. The IMEI number has been blacklisted to the cellular network as well. For instance, if your iPhone got stolen, you can notify your service provider, to require clean IMEI blocked, with which others will fail to use your phone normally.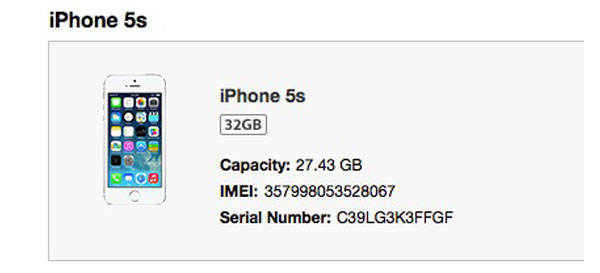 Section 2: How can I check the IMEI
As the mentioned determinations of what the role IMEI number plays, where is the IMEI number is, if people need to check IMEI number blacklisted or not. It can be divided into two steps, find IMEI number in the first step, from different tools or locations, and then get IMEI status check online, to see whether clean IMEI or not.
Step 1: Find the IMEI number.
You can find the IMEI number on the back of your phone, as some iPhones has IMEI numbers engraved on the back. And some prefer to write down into the SIM card tray, so pull it out if you cannot find clean IMEI iPhone number on the back. If you have receipt or box kept, then find IMEI around the barcode.
Go to "Settings" inside iPhone, click "General" and "About" in order, and then you can see IMEI number. Or dial *#06#on the dial pad can you get IMEI or ESN in the same way.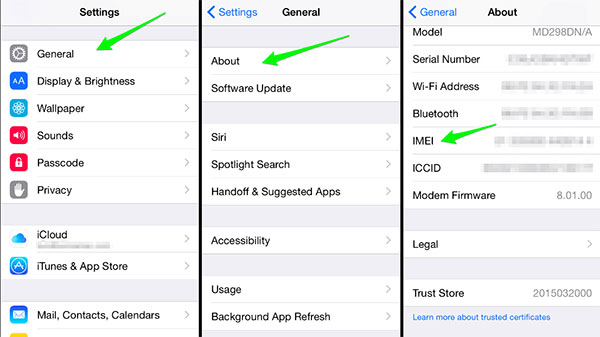 Step 2: Check IMEI status online.
There are many IMEI checker of iPhone online, with which you can verify clean IMEI free. For instance,www.imeipro.info is the free international IMEI blacklist checker online, with which you can enter IMEI number into the only blank, and then hit "Check" button besides to get "Blacklist status" to be clean IMEI or not.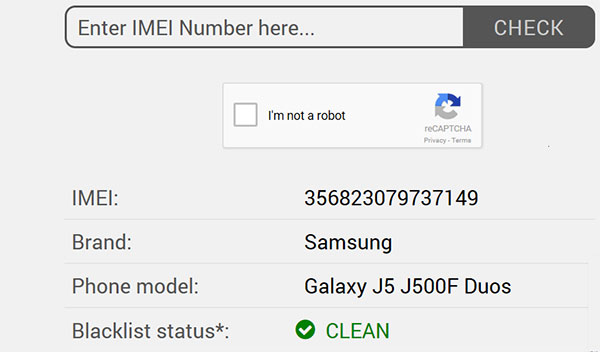 You can go to ATT.com, IMEI24.com and other iPhone IMEI checker to get clean IMEI checked in the same way.
Section 3: What does it mean to have a clean IMEI
So what's the meaning of clean IMEI status, or what does bad IMEI indicate? The clean IMEI and ESN on iPhone mean that your phone is safe and no issue disputed. The smart phone is activated by the service provider properly, and runs in normal state, while the unclear or blacklisted IMEI number will block your access to network and carrier. In a word, the clean IMEI means your phone is not blacklisted or reported as stolen.
There are some common reasons to cause IMEI number blacklisted. You can regard the followings are excluded factors because of your clean IMEI number.
• No report as lost or stolen to the carrier by the original owner of the phone.
• No illegal or fraud activities involved.
• No insurance claim and pending contract bill to the mobile network.
Well, that is the definition what a clean IMEI phone is. If you find your IMEI blacklisted, check the above items to see whether you have offended or not.
Section 4: How to clean IMEI on iPhone
Calm down and get bad IMEI fix solution here. Though the blacklisted IMEI number has blocked your iPhone heavily, you can still set your smart phone free to clean IMEI numbers, with the following method mentioned. The assumption is that you have got IMEI number already. If not, go back to section 2 to find IMEI. Moreover, only blacklisted IMEI phones are accessible here.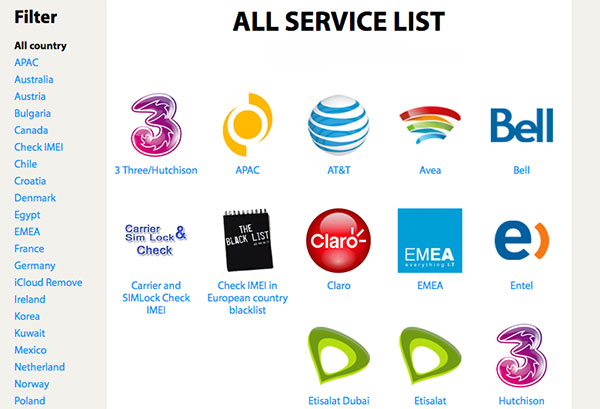 Step 1: Find IMEI number and verify its state.
It is the essential part of cleaning IMEI number has to do. Considering they have been explained in detail above, this section I will not repeat the same information of IMEI numbers for the second time.
Step 2: Unlock your iPhone online.
IUnlocker is the good place to clean IMEI and unlock iPhone with. Once you make an order to clean IMEI, your iPhone will be unlocked in fast speed.
(Enter the interface of iPhone unlock, and then choose which device your iPhone belongs to with dozens of choices. Later, set the country and service. At this time, you can choose from clean IMEI out of contract or 100% all IMEI. The related charges and iPhone unlock cost period has listed below, with the iOS device supported strengthened again.)
Or you can turn to other online iPhone unlock sites to set blacklisted IMEI free and get the clean IMEI mobile phone again.
That's all for IMEI number finding, checking and cleaning processes. You can get the whole detail information to clean IMEI mainly. If you have anything hard to understand about blacklisted IMEI clean, feel free to contact us.