Top 10 Android Sync Apps for Your Enjoyment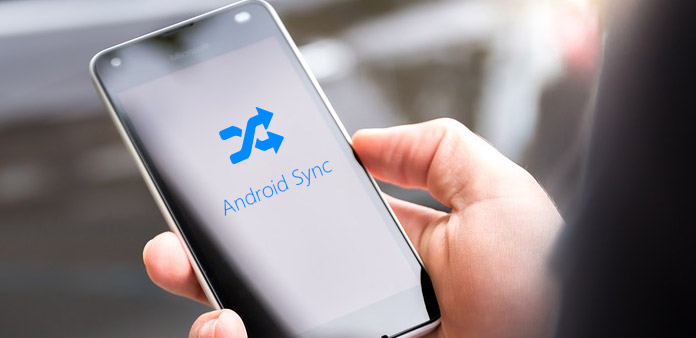 Although people increasingly rely on their smartphones more than PC and laptop, the limited memory is a big challenge to most smartphone users. So, you may need an Android sync manager to help you sync files, messages, contacts and other data to PCs. There are many Android sync applications on market. And when we choose the best one, we usually focus on compatibility, stability, transfer speed, security and cost. Actually, you do not need to try every Android sync tools to find the best one, because we compared all popular tools on market. In this post, we are going to share the top 10 Android sync managers.
No. 1 Tipard Phone Transfer
Tipard Phone Transfer is the best Android sync manager for PC users on market. Its powerful features include:
1. Sync data and files between Android and iOS or two Android devices.
2. Support to transfer Contacts, Photos, HD videos and other large files.
3. Data transfer speed is higher than any other tools.
4. Works well on dead or smashed Android devices.
How to sync Android data to another Android phone?
Step 1
Download and install Tipard Phone Transfer
Download and install Phone Transfer. Launch the program and then connect your devices to the computer via USB cables. They will be automatically detected.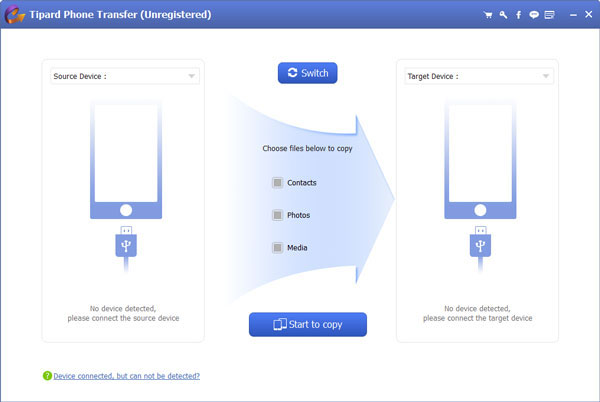 Step 2
Set Source and Target device
Set the device you need to export data from as Source device and the one you need to import data to as Target device.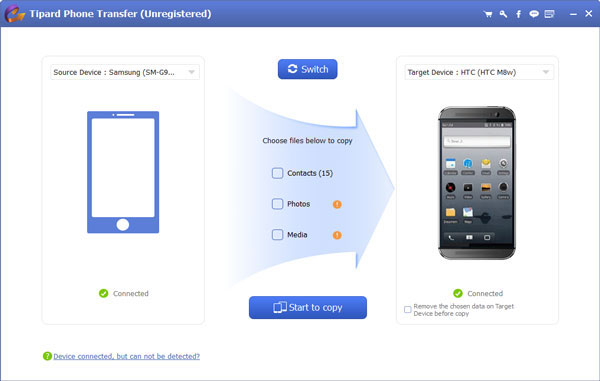 Step 3
Start to transfer
If you want to copy all the data from one device to another one, click the Start to Copy button to begin the transfer process.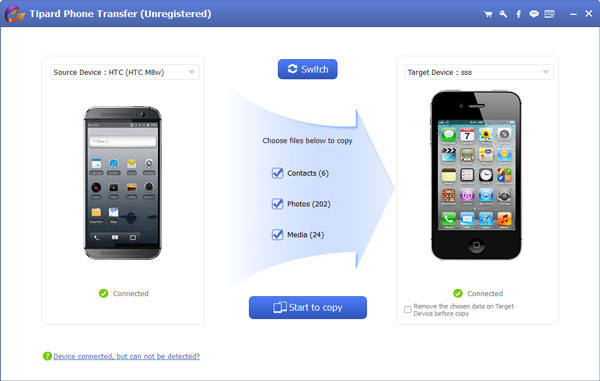 No. 2 AirDroid
AirDroid is one of the most popular Android sync apps available in Google Play Store. Many experts recommend it as the tools that Android users must have.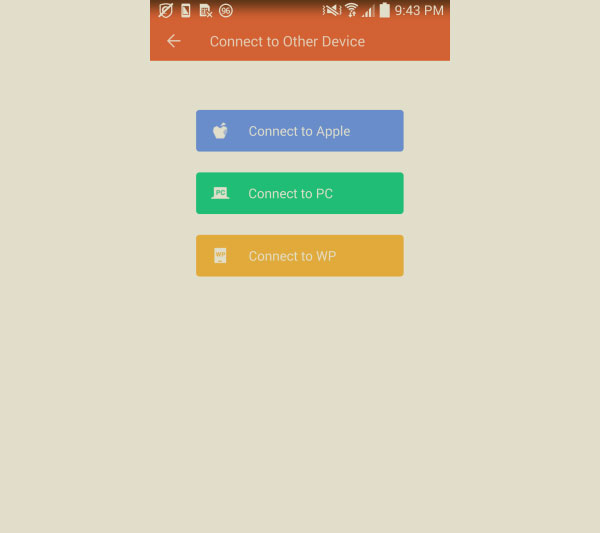 1. Sync files and data between Android devices and PCs through Wi-Fi.
2. Manage SMS, contacts, call logs and apps on PC.
3. Copy and paste files with custom hotkeys.
4. Control Android camera on PC remotely.
Pros
1. AirDroid is free of charge.
2. The concise interface makes you find what you want easily.
Cons
1. Some features need root access.
2. It has limitations on sync file size.
No. 3 BitTorrent Sync
BitTorrent Sync is one of the best file sync between different devices.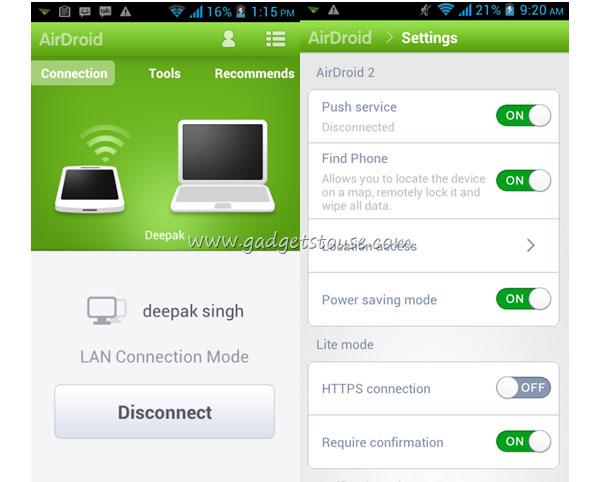 1. It compatible with Android, Mac, Windows, Linux and iOS, so you can use BitTorrent Sync to transfer data between any devices.
2. Sync any files between Android and PC, even movies and other large files.
3. Supports to sync data between two mobile devices with QR codes.
4. Transfer files from an Android phone to multiple devices at the same time.
Pros
1. It has no sync file size limitations.
2. The file transfer speed is higher.
Cons
It does not have cloud storage.
No. 4 Zapya
Zapya is an easy-to-use Android sync app that has the capacity to transfer files over Wi-Fi network.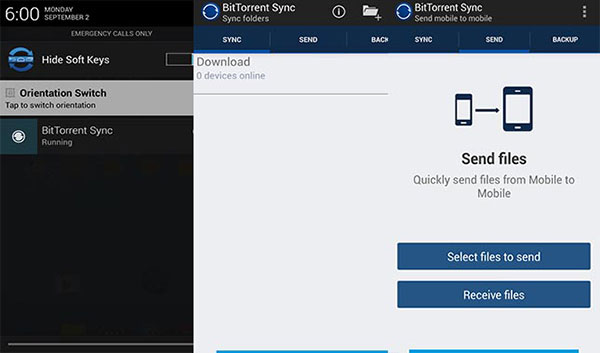 1. Sync Android data to Windows, Mac, iOS or Android.
2. Supports to transfer images, videos, spreadsheets and other documents.
3. Built-in media player allows you to preview files before sync.
Pros
1. It is compatible with most platforms.
2. Zapya offers fast and free file transfers without size limitations.
Cons
It does not work well on Mac OS X.
No. 5 Syncthing
Syncthing is another popular Android Sync app available in Play Store.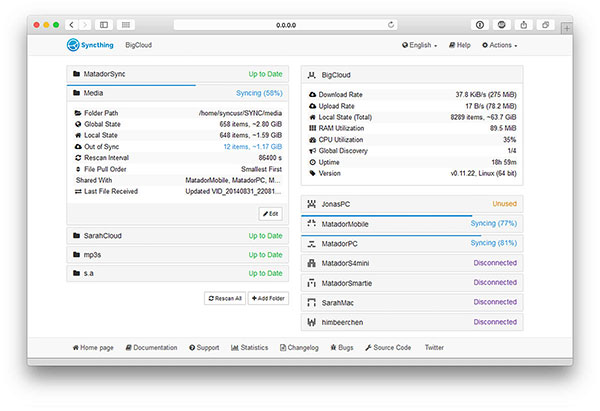 1. Sync and share any files from Androids to computers and mobile devices.
2. Transfer files and documents through internet.
3. Support P2P encryption during file transfers.
4. Offers custom options about file sync.
Pros
1. It is an open-source project, so you can use it for free.
2. Syncthing could maximize internet connection when transfer files.
Cons
All ends need to install this app.
No. 6 Pushbullet Portal
Pushbullet Portal is a dedicated Android sync manager developed by Pushbullet.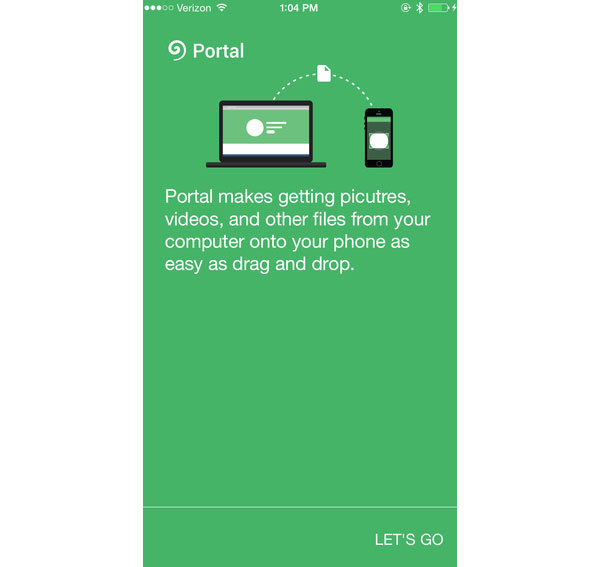 1. Sync files from PC to Android devices through Wi-Fi network.
2. Support to transfer picture, videos and other documents.
3. Pair Android devices and PCs with QR code.
4. Work well with drag-and-drop command.
Pros
1. Portal is based on web on PC, so you do not need to install anything on your computer.
2. It could transfer large files in higher speed.
Cons
Portal does not have the ability to sync Android to PC.
No. 7 FolderSync Lite
FolderSync Lite is a paid Android sync application offers extensive features.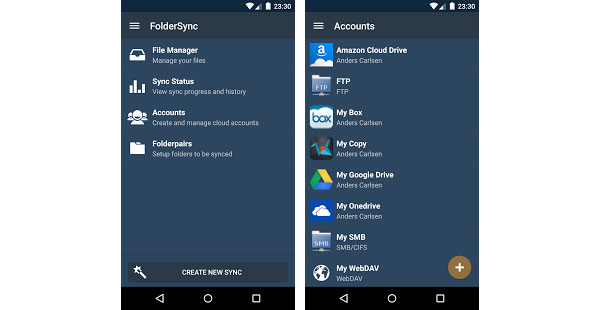 1. Connect to multiple cloud services account, such as Google Drive.
2. Sync and manage files on Android devices and cloud storage.
3. Offers custom filters and options for sync various files as you wish.
4. Support diversity of connection types.
Pros
1. File transfer speed is high.
2. It works well with major cloud service.
Cons
The stability is not as good as other top Android sync tools.
No. 8 SideSync
SideSync is a new mobile and PC sync solution released by Samsung.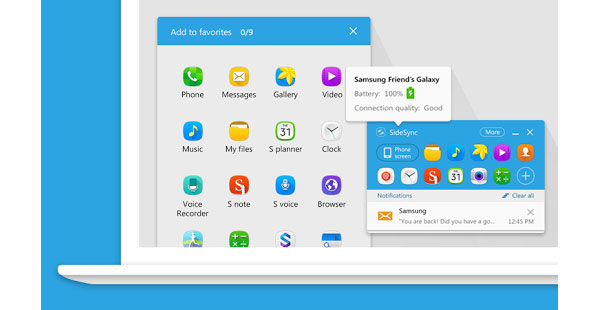 1. Connect Android devices to PC wireless or with USB cable.
2. Sync SMS, photos, emails and other files to PCs.
3. Use Android features on PC, such as answer SMS.
4. Backup files to PC automatically.
Pros
1. There are not limitations about file sync.
2. It works on both Mac and Windows
Cons
SideSync is only compatible with latest phone models.
No. 9 Motorola Migrate
Motorola Migrate is official application and best Android sync tool for Motorola phones.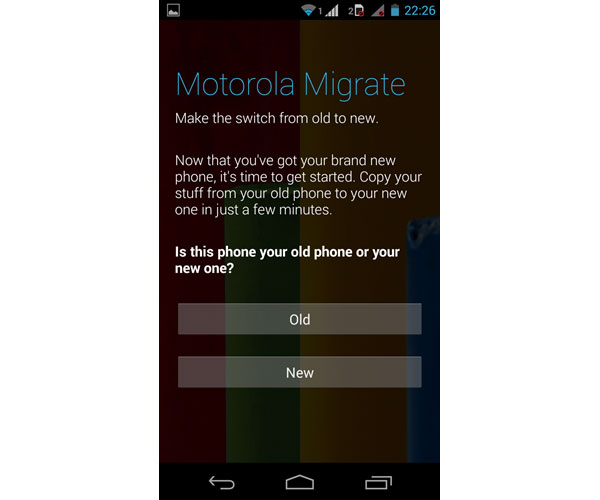 1. Sync data and files from a mobile device to a Motorola phone.
2. Support to transfer data through Wi-Fi and Bluetooth.
3. Transfer contacts, call logs, SMS and other document easily.
Pros
1. It is compatible with all Motorola devices.
2. This Android sync tool is free.
Cons
It cannot sync files to PC.
No. 10 Xperia Transfer Mobile
This app is dedicated Android sync tool for Sony's smartphone. You can use it to transfer SMS from Android to Xperia for free.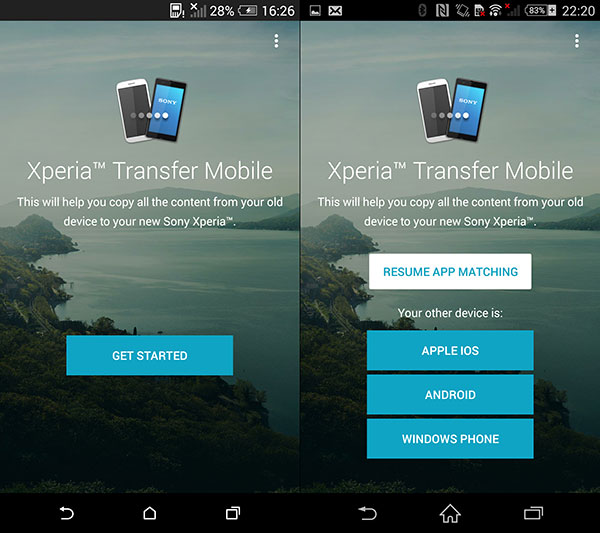 1. Sync data from any Windows Mobile, Android or iOS devices to Sony Xperia phones.
2. Support to transfer SMS, MMS, calendar, notes, media files and more.
3. Compatible with Sony Xperia phones seamlessly.
Pros
1. It is free and easy to use for Sony users.
2. It works with a wider range of mobile devices.
Cons
It is only available Android 4.0 and later.
Conclusion
Are you still facing the challenge to sync files between Android and other devices for various purposes? We have identified and share top 10 Android sync tools in this post. They all have unique benefits and advantages. AirDroid, for example, is not only an Android sync manager, but also a phone mirror application. Portal allows you to drag files and drop to web based app for file transfer. If you have an Android phone from Samsung, Motorola or Sony, you can use their official Android sync tools. But if the Android phone crashed or smashed, you have to use Tipard Phone Transfer to extract data to another device.

Click here to join the discussion and share your comments
Top 10 Android Sync Apps for Your Enjoyment