Best Lock Screen Widget Tools for Customize Lock Screen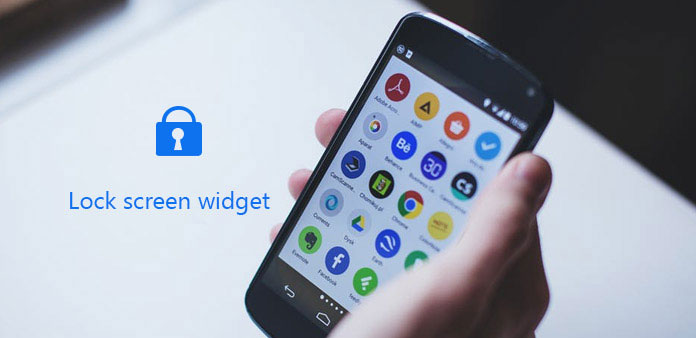 Are you still using the default lock screen? Do you feel boring about the default lock screen? From Android 4.0, users could customize their lock screen with lock screen widget. That sounds attractive, because you can get rid of the boring lock screen. You can design it with lock, weather or anything you like. But such feature was discontinued on Android 5.0 and later. To help you customize lock screen, developers have released several lock screen widgets Android to help you achieve such task. And in this post, we are going to talk about how to customize your Android lock screen with best widget tools on market. If you are ready, let's start immediately.
1. HD Widgets
HD Widgets is a popular tool for optimizing lock screen widgets on Android 4.0 and later. Its key features include:
1. It could help you design your lock screen with multiple widgets, such as weather and lock.
2. You can customize the size, content, color and other parameters of the widgets.
3. This tools also has the ability to create widgets from current apps for lock screen widget settings.
4. You can also design the layout to display widgets on lock screen as you wish.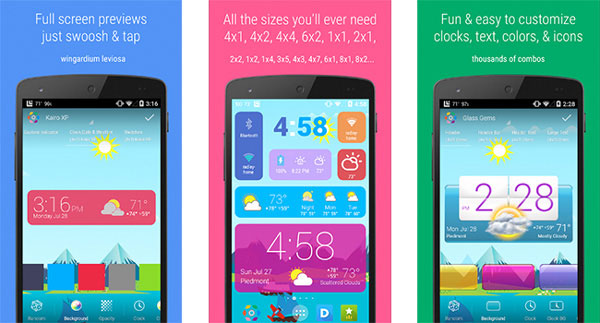 Pros
1. This widget creating and design tool has a beautiful interface and is easy to use.
2. Developers update frequently.
3. The free versions of Kairo and Colourform are available to use.
Cons
1. It is compatible with Android 4.0.3 and above.
2. You have to purchase this app in Google Play Store.
2. Next Screen Lock
Next Screen Lock was developed by Microsoft Garage, so it is a safer lock screen widget designer on market. Its basic features include:
1. It has three modes, At Home, At Work and On the Go. You can customize lock screen widgets for different location.
2. This app could show lock, weather, notes and other widgets on lock screen.
3. You can decide to put any exist apps on lock screen for quickly accessing.
4. It also has the ability to customize lock screen background, font and other options.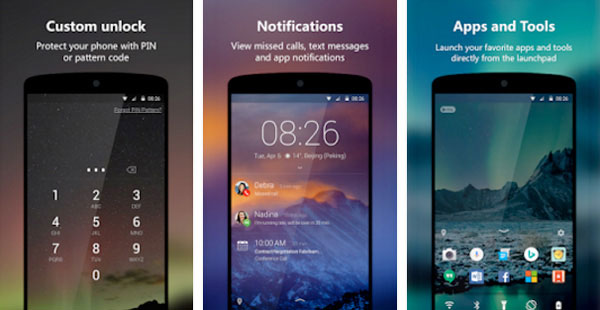 Pros
1. It is well designed and more stable.
2. You can download it from Play Store and use it for free.
3. It is awesome to switch between different modes.
Cons
1. The settings are complicated, especially for beginners.
2. It has bugs. Sometimes, when you quickly access apps on lock screen, you can get nothing.
3. Lock Screen Widget
As its name said, Lock Screen Widget is a simple tool to make custom Android lock screen. Its principal features include:
1. It could create an iPhone style lock screen widget for almost all Android devices.
2. This app has the ability to add apps and widget to Android lock screen.
3. You can customize the apps display on lock screen as you wish.
4. It supports to put basic features, such as Bluetooth, GPS and more, on the lock screen for quickly access without obstacle.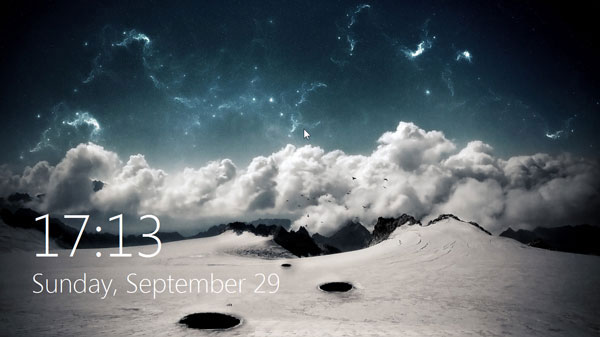 Pros
1. This tool is light and use little CPU in background.
2. It is totally free of charge and available in Play Store.
3. Everyone could use it without guidance, even beginners.
Cons
1. It lacks some necessary features and custom options.
2. The themes are limited.
4. WidgetLocker Lockscreen
WidgetLocker Lockscreen is another paid lock screen widget design tool. Its key features include:
1. Users could design the layout, background and more factors of Android lock screen.
2. It has the capacity to create lock screen widgets from exist apps.
3. The built-in themes could make your lock screen stylish and unique. And users could customize these themes.
4. You can adjust the widget size to fit the lock screen.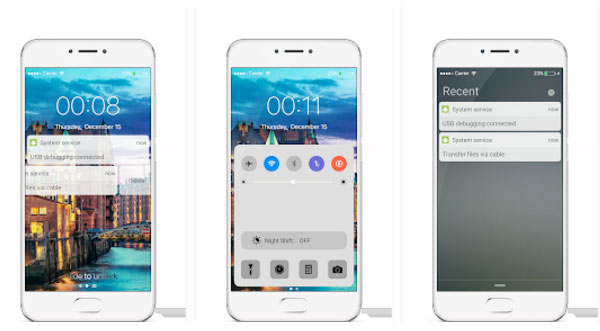 Pros
1. This app is available to both root and unroot Android.
2. It has extensive themes and custom options.
Cons
1. It is a paid app.
2. It only support a part of phone models.
5. Locker Master
Locker Master is popular among Android phone users, partly because it offers extensive DIY features.
Key features includes:
1. You can create personalized themes with the built-in DIY editor.
2. This app allows you to put any app notification on lock screen or create lock screen widgets.
3. You can design the widgets, such as clock and weather, as you wish.
4. It is also a unique screen locker designer.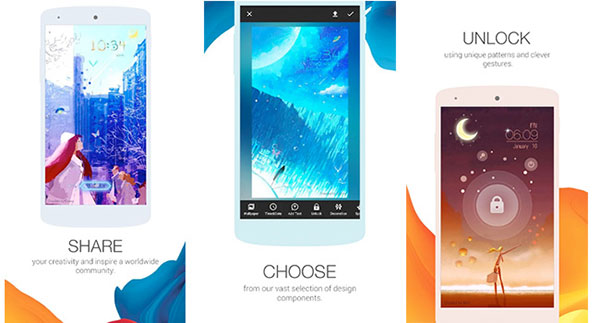 Pros
It is an all-in-one solution that offers almost all necessary tools for custom lock screen.
Cons
1. Locker Master is larger than other lock screen widget tools and uses more CPU.
2. It runs slower.
6. Hi Locker
Hi Locker is an excellent lock screen widget, which is based on the mix of classical "lock screen" on the Android.
Key features includes:
1. Provides Classic, Lollipop and iOS unlock style.
2. Customize everything according to your requirement.
3. Greetings to make things funny when you use the program on different occasions.
4. Secure lock Android with PIN or Drawing methods.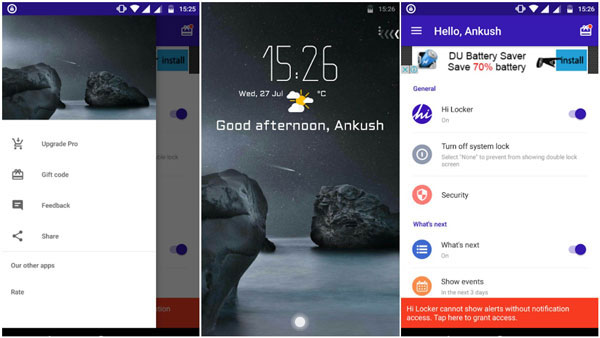 Pros
1. Multiple widgets to lock screen in multiple modes.
2. Fingerprint lock for Samsung devices.
3. Automatically turn off password mode when device connect to Wi-Fi address.
Cons
1. There are many glitches and so much battery drain.
2. Even lock screen widgets pro version crash frequently.
7. DashClock Widget
DashClock Widget should be another smart lock screen widget for Android. You can enable widgets for the screen lock app with more functionality.
Key features includes:
1. Lock screen with weather, missed calls and unread text messages.
2. Set alarm for the next schedule from the lock screen.
3. Access to unread Gmail inbox or priority inbox conversation.
4. Customize and add widgets in multiple solutions.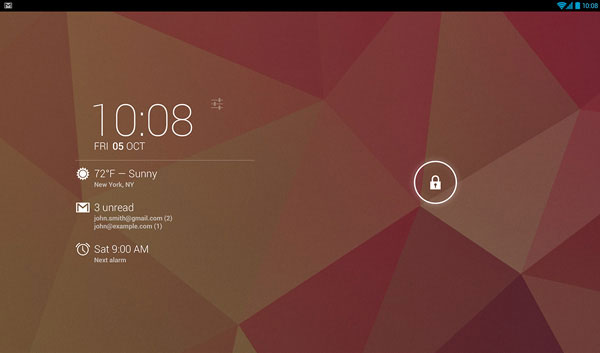 Pros
1. Multiple widgets to customize lock screen for Android.
2. Easy to use interface to customize with the lock screen widgets.
Cons
1. The program is no longer being maintained or supported.
2. It is difficult to run the program in a stable status.
8. Loklok
Loklok is not only a lock screen widgets, but also a communication method with the beloved person. Just download the lock screen widgets to enjoy the features.
Key features includes:
1. Drawing on the screen without unlocking it.
2. When you leave a note with the app, it should be the first thing they reach for their phone.
3. It is a shared whiteboard that you can communicate with others.
4. Find friends from your contacts and Facebook or be completely private.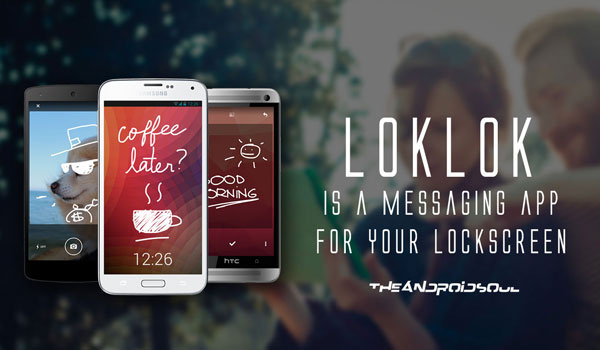 Pros
1. It should be a great concept to share a white board in screen.
2. Communication and share your drawing with the program with easea.
Cons
1. The lock screen widget crash frequently with the recent update.
2. It does not have the customization features as the other lock screen widgets.
9. ZUI Locker
ZUI Locker is one of the most beautiful lock screen widgets, which provides lots of stunning screen lock for Android phone.
Key features includes:
1. It has impressive wallpaper everyday, which makes your lock screen attractive.
2. Customize the layout and set portrait to show your unique personality.
3. ZUI Locker provide two security choice: your phone will be fully protected by code and gesture-based unlocking.
4. The Lock screen widget can also control playback in locked screen directly.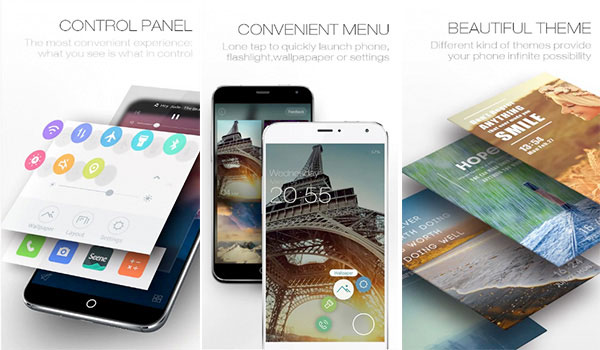 Pros
1. Outstanding screen smooth and beautiful just like silk.
2. RAM booster that helps you speed up Android phone.
3. Easy to use and simple in interface.
Cons
1. Compared to the other screen locker, it does not so many widgets.
2. There are lots of Ads in the settings.
10. CM Locker
CM Locker is the ultimate lock screen to protect your confidential datalock. The loc可k screen widget helps protect your phone from unwanted access by others.
Key features includes:
1. Protect your phone with a PIN, pattern code or custom lock.
2. View missed calls, text messages, and message notifications.
3. Customize the App launch with your favorite app.
4. Set calendar, wallpaper, and even music player with the lock screen widget.
Pros
1. Productivity locker screen with multiple functions.
2. Supports all the platforms, including most of the operation systems.
Cons
When add the favorite app to screen, you should be worry about the security issues.
Conclusion
If you prefer to custom lock screen, you will miss Android 4.2, because it allows you to add widgets to lock screen. While Android Lollipop and Marshmallow introduced many useful features, the lock screen widget feature discontinued. Thankfully, there are several tools could help you install widgets to lock screen on Android Lollipop or Marshmallow. We have shared the tutorial to create and add widgets to Android lock screen. Moreover, we identified and posted top 5 lock screen widget tools in this article. In short, if you want to make your lock screen unique, you will find this article is helpful.