Top 10 Message Lock Apps for iPhone and Android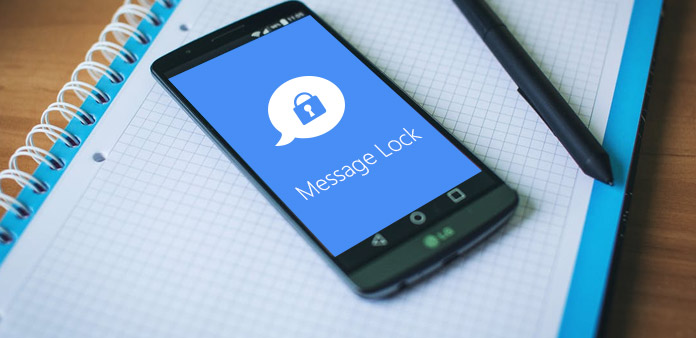 Message Lock apps are useful to every smartphone user. Today, we use smartphones to do almost everything in our daily life, such as take photos, interact with friends and business partner, record agenda, shop and more. According to a recent survey, nine out of ten smartphone users worry about security and privacy of their handsets. Many people believe that iOS is safer, but the same survey founded that more iPhone users are concerning about personal information leaks, partly because iOS allows people read message under lock screen. Therefore, we are going to introduce some best message locker for iPhone and Android phones to keep your information secure as much as possible.
Part 1. Top 5 message lock apps for iPhone
1. SMS Secret Coder
SMS Secret Coder is a paid message lock app for iOS. It could protect and encrypt private message and email effectively. Its key features include:
1. Encrypt messages you sent out with personal password.
2. Only with password, someone could decrypt and read the messages.
3. It uses the most advanced Symmetric-Key encryption technology, AES256 encryption, to protect your message, contact and email.
4. You can decrypt messages from other email capable devices, such as smartphone, computer or tablet.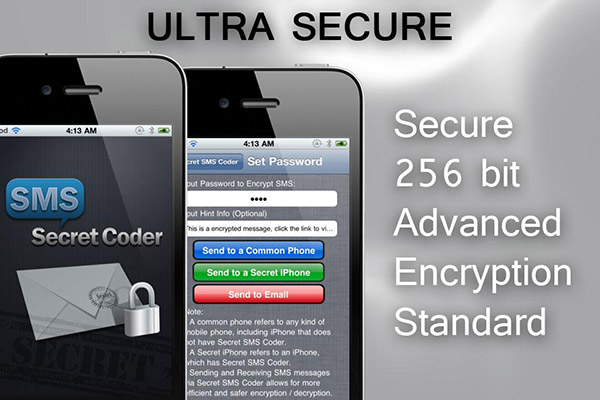 2. Protect SMS
Protect SMS is another commercial app that has the capacity to lock message and contact on iPhone. Other features include:
1. Protect your text messages private. You can receive and send secure text message.
2. The intruder alerts feature could help you find out who want to see your private messages.
3. This message locker offers various methods to encrypt and protect text message and contact.
4. It is compatible with iPhone, iPad and iPod and works on text message, iMessage and emoji.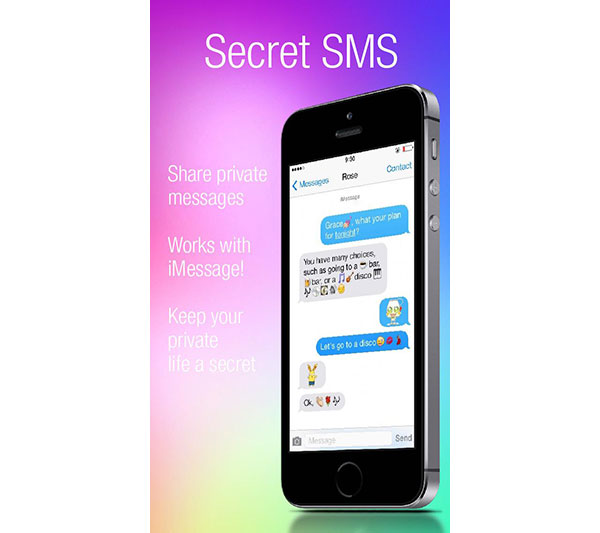 3. Secure Email & SMS
Secure Email & SMS is a high-end massage-locking app that could protect your sensible messages on iPhone. Its basic features include:
1. It uses military strength encryption technology to protect text messages and contact.
2. This message lock for iPhone is able to encrypt email and prevent from others checks it.
3. Secure Email & SMS could protect all elements in the email and message, including pictures and attaches.
4. It could prevent everyone without password from access your message and email, including hackers.
4. Private Life Texting
As its name said, Private Life Texting will keep your text message private sending and receive. Its principal features include:
1. It could detect anyone tends to see your private message and alert you.
2. This message locker is simple to use and supports one-click to protect text message.
3. Private Life Texting has the capacity to encode message that cannot be read or understood.
4. It is compatible with iPad, iPhone and iPod Touch.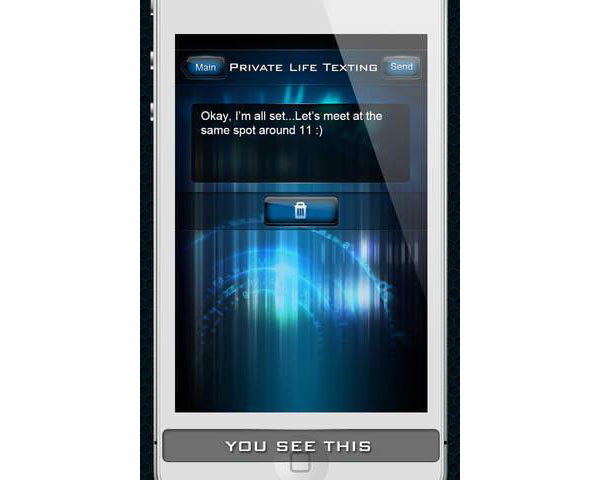 5. Private Your Life
Private Your Life is an easy-to-use app that allows you to send and receive secure text message on iPhone. Its key features include:
1. Private Your Life could prevent anyone without password from accessing your private messages.
2. It will alert you when someone intends to see your private text messages, including remote access.
3. You can decide to encrypt your text message or encode it.
4. After pay for regular carrier charge, you can use it on iPhone, iPad or iPod as you wish.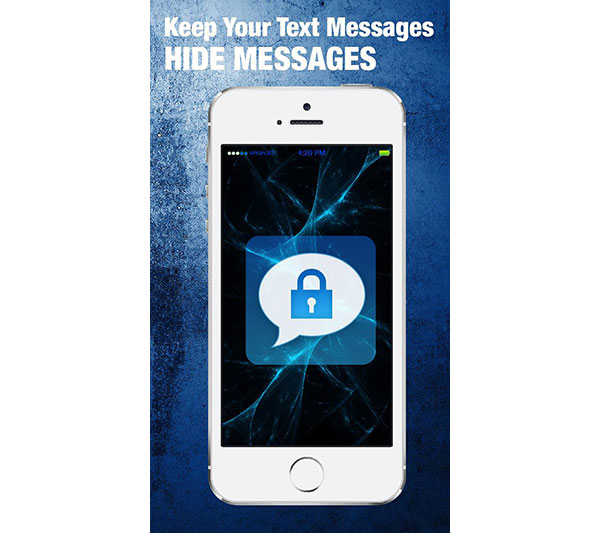 Part 2. 5 Best message locker for Android
6. SMSLock
SMSLock is a free text message locket available on Android handsets. Its key features include:
1. This message lock app could lock and set password protections on your text messages.
2. The interface is straightforward and easy to use.
3. It supports to unlock messages with both unlock password and security answer.
4. The message-locking app is free of charge, although you have to see ads to exchange the free features.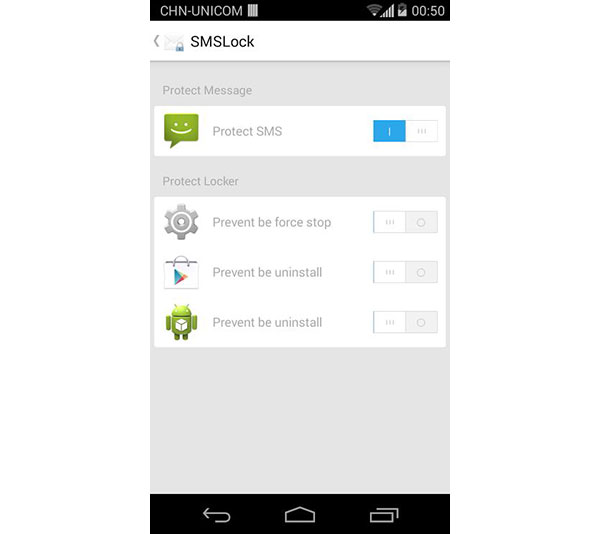 7. AppLock 2
AppLock 2 is not only a message locker app, but also a useful app locker. Its basic features include:
1. It could protect various message apps, including email, message and SNS apps.
2. AppLock 2 supports a wider range of message lock methods, like pattern lock, PIN code, password and fingerprint.
3. This message locker has optimized for Android tablets.
4. Its interface is well-designed and easy to find what you need.
5. AppLock 2 is completely free.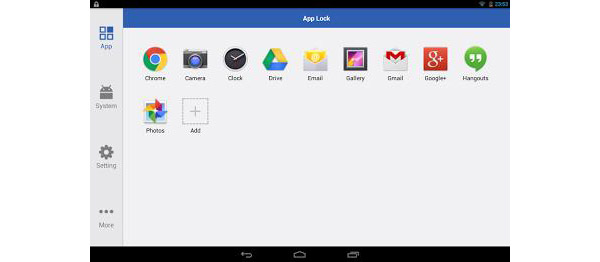 8. SMS lock +
SMS lock + is a light-weight message locker for Android users. Its principal features include:
1. Protect and encrypt private text message with PIN code.
2. It has more useful custom configurations, like auto-lock time.
3. When someone wants to access your message without correct password, it will take a picture of the intruder automatically.
4. Users could see ads to exchange its free-of-charge features.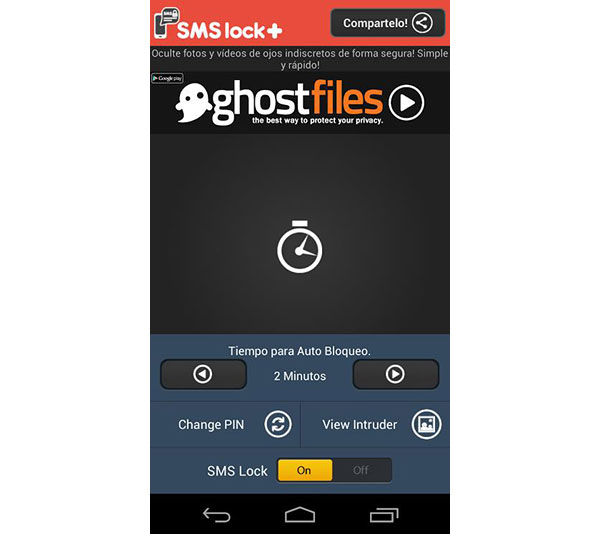 9. Message Locker
Message Locker is a simple app that has the ability to lock the entire message app and all private messages. Its simple features include:
1. It ensures your messages and emails safe from anyone using or browsing.
2. Message Locking application is able to encrypt your messages and emails with PIN code or pattern lock.
3. You can set different PIN code or patterns for different message apps or use one to lock all message apps.
4. This message lock app has a dedicated version for Android tablets.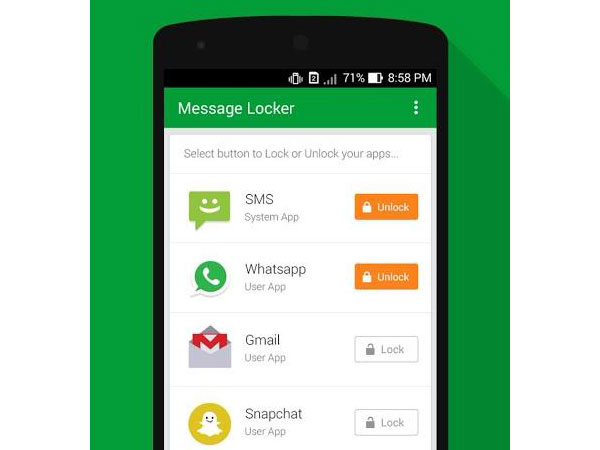 10. Multi Lock
Multi Lock is a dedicated lock utility for chat and messenger. It provides the necessary features to protect your messages.
1. It could lock most messaging and chat apps, including WhatsApp, Facebook and more.
2. Multi Lock supports the four-digit PIN code.
3. You can set a time to activate message lock automatically.
4. The message locker has the capacity to detect intruders and alert you with intruder's photo.
Conclusion
In this article, we identified top 10 message lock apps for iPhone and Android phone. If you want to keep your message private and safe, you can read this post and discover an appropriate the program for your smartphone based on your demands. Besides installing a message lock app on your smartphone, you can also try Tipard iPhone Eraser. This utility can clean your message and sensible data from your iPhone. All the data wiped by this utility will not recover permanently. So, if you are afraid of someone else spying your message or contact, you can use Tipard iPhone Eraser as the ultimate solution.