Tipard iPhone Eraser FAQ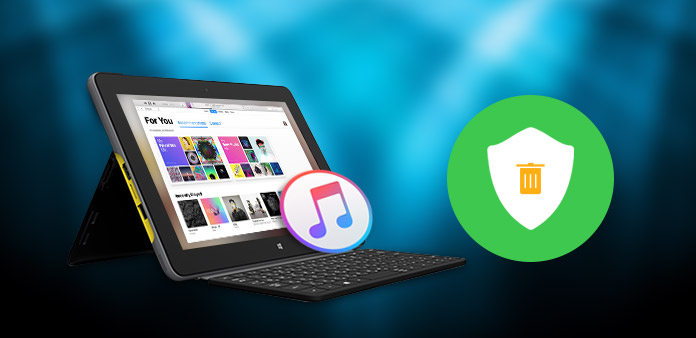 [Solution] How to Remove the Protection of Encrypted iTunes Backups?
When erasing data from iPhone, iPad, or iPod touch with iPhone Eraser, you may encounter a reminder that informs you "Encrypted backup file". And in the mean time, the erasing process will interrupt.
To solove the problem, follow the steps below:
1. Launch iTunes, then connect your device.
2. Select "iPhone/iPad/iPod" as below to go to management window of your device.

3. Disable "Encrypt local backup" from Backups Settings.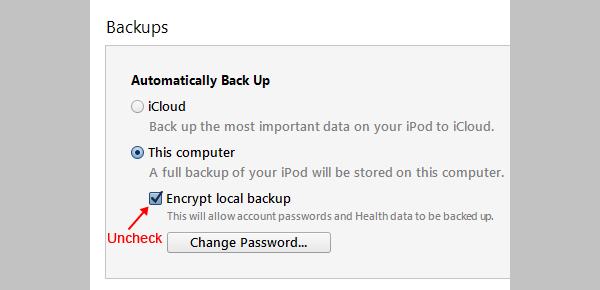 4. Enter the password to unlock the backup.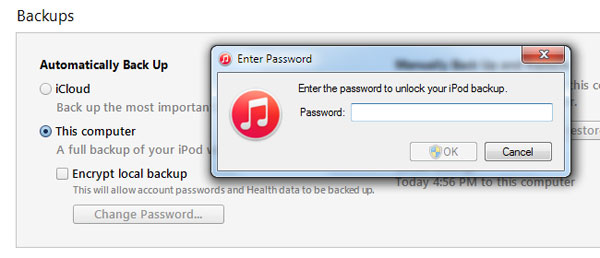 5. The protection of encrypted iTunes backups has been removed. Then you can erase your device with iPhone Eraser.
If the above doesn't solve your problem, contact us for help: support@tipard.com