Will the latest Jelly Bean be outshined by the oncoming iOS 7?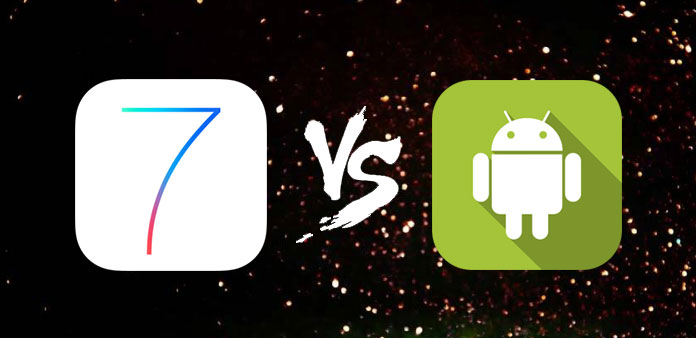 On the basis of current news and the guess we made about new features of iOS7, let's imagine and discuss the possible comparisons between the oncoming iOS7 and the most popular Android4.2 system Jelly Bean.
1. Widget function
It's a great idea that Android 4.2 system has added Widget to the lock screen. However, due to the limited items of widget tool, and functions triggered by Widget don't have a smart integration with the lock screen, this originality does not have a good reception. For now, the camera function in lock screen in iOS7 is greatly accepted by users. If this shortcut changed into Widget or other applications, we believe that iOS will have broader development.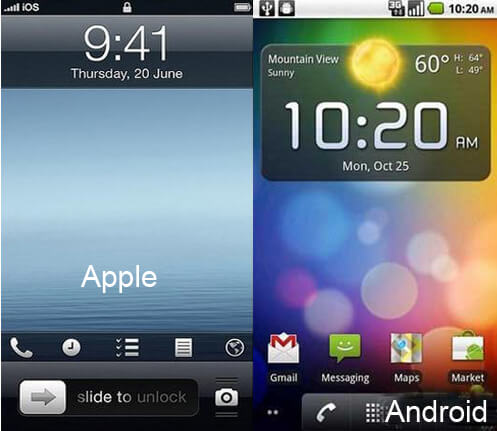 2. Notification center
Notification Column is firstly launched by Android, but today Apple is trying to compete for the patent of this interface, from which we can see that Apple has paid much attention to this application. The operating method of iOS5 is similar with Android while in iOS6, Apple has added shortcuts to Facebook, Twitter, Weather and Stock. Like Android system, there probably will be a Quickreply function in iOS7.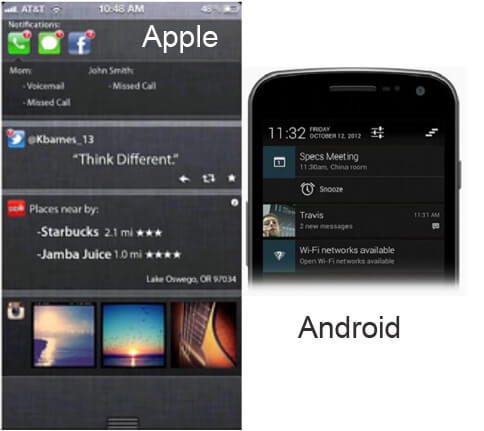 3. Multi-account function
Google released this function in Android 4.2, but it's only available to tablet PC users. Each account has its own title, wallpaper and applications. And when you switch the account, the application of the previous account keeps running in the background. The new iOS system is expected to own this function without the platform limitation.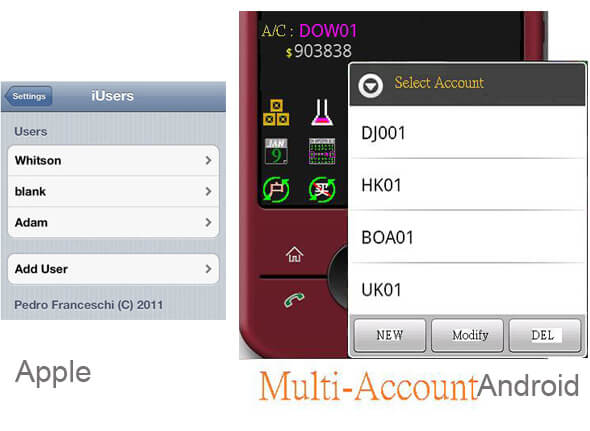 4. Third-party APPs
It's easy for iOS users to select the desired APPs from the APP Store, but you are not given the right of defining the default APP. For example, when you open a website, the default browser would always be Safari, even if you have installed other browsers. Another example, you are not allowed to install other input method tools. While in Android system, you can define the default application as you like. You can even adopt Gesture Typing in Android 4.2 system.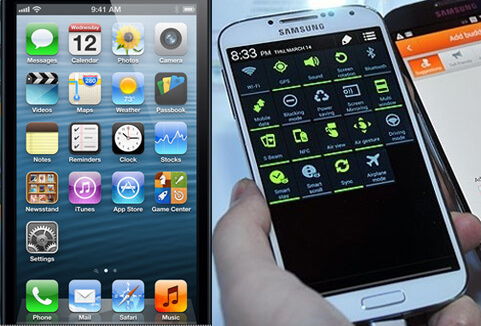 5. Map
The Google Map is currently the most perfect and popular map application which has been applied to Android 4.2. The built-in Map of Apple has gained much bad comments from users. But it's not the Apple style to reuse Google Map. Probably it will acquire or cooperate with other Map company to enrich the Map function. No matter what the change will be, one thing is certain: there must be some improvement in Map application in iOS7.