iOS 7 May Support AirDrop – File-sharing Between iOS Devices will be Easy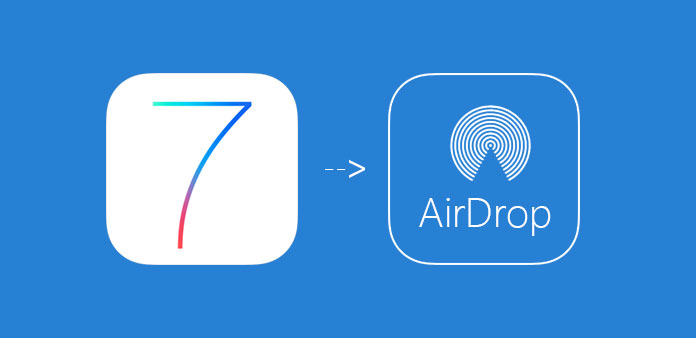 Days ago, 9to5Mac who has always been paying attention to Apple products trends, reported that Apple is planning to realize AirDrop file-sharing capability on the prospective iOS 7. Half passed two years has gone over since AirDrop debuted in 2011 to fulfil file transfer between Mac computers running OS X 10.7 Lion or later.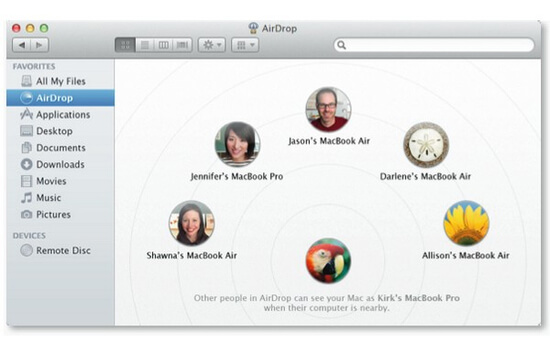 As reported, devices with the versions of iOS 7 in under testing to include AirDrop drag-and-drop file sharing capability. According to an informed source, AirDrop has been embedded to the iOS share menu, devices of which can share AirDrop file to Mac computers easily. Probably, AirDrop file transfer will work between any two iOS devices as well. Allowing for making AirDrop into the final version of the operating system, it may come true to transfer files on one person's iPhone to another person's iPhone 5S without network and third-party program at that time. However, it is only some speculation of Industry analysts, till now Apple kept it secret. Only on the Apple's annual WWDC can we see whether it will come true or not.
Coupled with AirDrop, iOS 7 is also expected to be shown with a brand-new design and a systematically integration of social network, Flicker and Vimeo may included. As noted, Jonathan Ive, Apple's expert designer, has propose remove the "real world "concept to improve the iOS interface, which will make it much easier and more effective. Some others suppose that Apple will ameliorate the key application in cars, such as map and siri.
Noteworthy that Google's Android operating system has already supported the drop-and-drop file sharing service, so the coming of AirDrop and the strong customer of Apple devices may put Apple device to another peak.
Other Tips:
How to Transfer files using AirDrop?
AirDrop can send files to Mac computers around you. AirDrop can be used without launch or specially settings. Even in different LAN, Mac will find other AirDrop users in 30 feet away from you, as long you click AirDrop icon next to Finder. OS X 10.8.1 can be accessed through the menus Go > AirDrop or by pressing Shife+ Cmd+R. If you want to share file with him/her, you just need to drag and drop the file to the contact and the file will be sent to the user's download folder once the request is accepted by AirDrop. When the process is finished, you can turn off Finder, then others will not see the content.
How to Release the AirDrop capability on all your Macs?
AirDrop is designed to transfer file without network among Mac computers running OS X 10.7 Lion or later operating system. As ever listed by Apple officially, AirDrop can only work on the following Mac computer:
MacBook Pro (Late 2008)(The white MacBook (Late 2008) does not support AirDrop )
MacBook Air (Late 2010), MacBook (Late 2008), iMac (Early 2009), Mac Mini (Mid 2010), Mac Pro (Mid 2010; Early 2008 or Early 2009 with AirDrop-supporting AirPort Extreme card)
If your Mac computer does not belong to these Mac computers, one possible way may help you run AirDrop. Connect your Mac with network and open terminal commands, then you can input the following commond:
defaults write com.apple.NetworkBrowser BrowseAllInterfaces 1
Then press Enter and restart your Mac, you can see AirDrop on the left column of Finder. To turn off AirDrop, you can make it by changing the number 1 in the command to 0.