The Best Way to Degrade iOS 7 Beta to iOS 6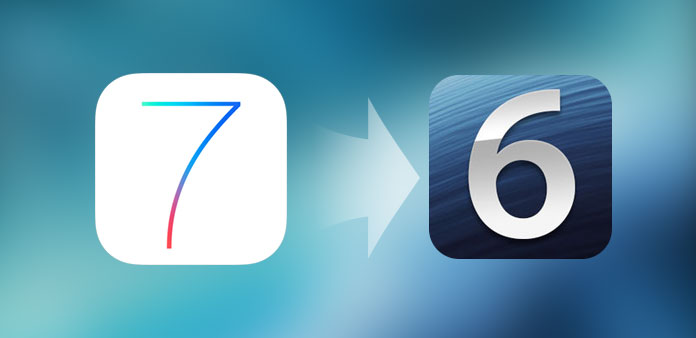 iOS 7 Beta for developers is available to download and install and devices supporting to upgrade to iOS 7 are listed on Apple official site and the iOS 7 Beta SDK info is given as well.


Many Apple fans and developers could not wait to have a taste of this new operating system since iOS 7 Beta was available from the iOS Dev Center. However, if you are not so accustomed to this new iOS, if there are some features not satisfied you well or if you just need to restore it to iOS 6, how can you do?
First , you should know that you can degrade your device to the latest iOS 6 once you have upgrade to iOS 7 beta. (iOS 6.1.4 for iPhone 5 and iOS 6.1.3 for iPhone 4S)
Conditions or preparations necessary for you to degrade perfectly:
1. You have made system backup before you upgraded to iOS 7.
2. Download the latest iOS 6.1.4 or iOS 6.1.3 fireware.
After all the preparations are made, you can follow these steps to degrade. (Here we take iPhone 4S as an example.)
Step 1: Connect your iPhone 4S with your computer, open your iTunes and enter the summary page.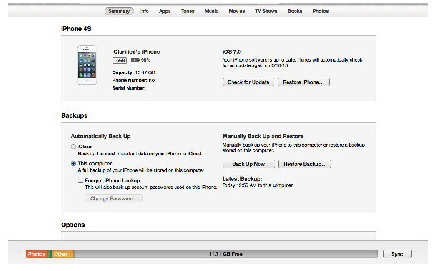 Step 2: Put your iPhone 4S into DFU Mode following the following tips:
1. Press "Home + Power" button Simultaneously
2. Wait for 10 seconds and then release the "Power" button
3. Do not release the "Home" button until iTunes pops up.

Then the system will remind you that iPhone has entered into restore mode. (If your iPhone keeps black screen, it shows that it enters DFU mode.)

Step 3: Return to iTunes when your iPhone entered to DFU. The following is the condition your iPhone shows in iTunes.

Press "Shift" if you use Windows system or press "Option" and click Restore iPhone button and then select the already-downloaded iOS 6 fireware (It should be in accordance with your iPhone model.). The it will show the following windows and click "Open" and it will show an hint window and then click "OK" to restore.