Top 10 Windows 7 USB/DVD Download Tool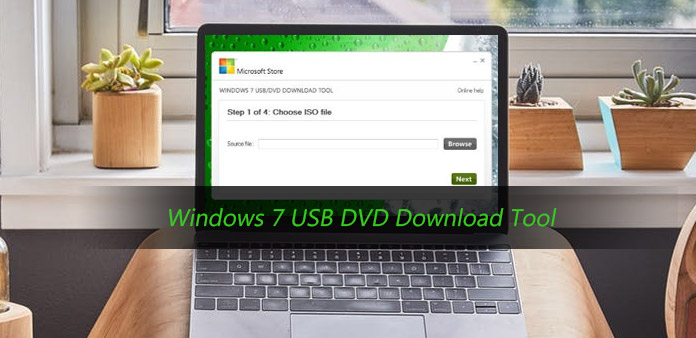 When you need to reinstall or upgrade to Windows 7, you should know the advance of Windows 7 USB/DVD download tools,which makes the install process convenient, easy and save discs costs. With Window 7 USB/DVD download tools, you can carry a tiny flash USB drive or a compact disc to access to Windows 7, instead of take the computer to repair shop. Usually the access time of USB is shorter than an optical drive. If you have any plan to update Windows, you can follow the next top 10 Window USB/DVD download tools to install the operate system by yourself.
Rufus
Rufus is a free Window 7 USB/DVD download tool, which takes tiny steps and easy operation and it has strong function in setting utilities. To fill the parted blanks including device, partition scheme and target system type, cluster size and file system as well as tick the choice in format options. All these operations are in one interface. The process of downloading is time saving and it takes only seconds to finish the download. Rufus is one of the easiest ways to create a Linux USB flash driver. What's more, Rufus helps you inspect the error of your USB. At last, besides Windows 7, this Windows USB/DVD download tool also supports Windows XP, Windows Vista and Windows 8.
Windows 7 USB/DVD Download Tool
Windows 7 USB/DVD Download Tool is Microsoft's official tool and the tool name is authoritative, so it must attract a lot of users. Of course the Window USB/DVD download tool is free. First, you need to know the tool support windows 7, windows 8, windows 8.1 and windows 10. Before creating a USB drive, there are four tiny steps to install the tool. Time saving is one of its biggest advantages because the download process takes only about few seconds. If you want to install Windows automatically, you can just set up the boot order in your computer. In order to know more details, you can read the computer's documentation and change the boot order.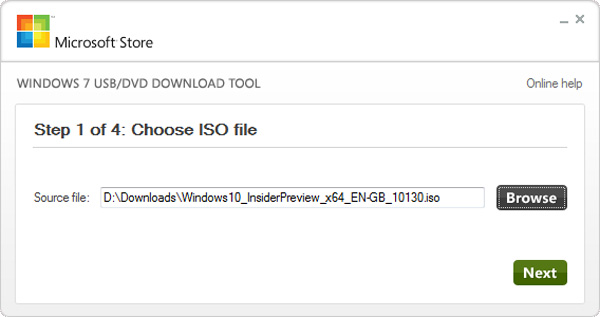 WiNToBootic
WiNToBootic is another free Window 7 USB/DVD download tool to create bootable files. One excellent feature of the program is that you can choose to convert your computer files or the computer file folders selectively. The download process is easy and time-friendly. DVD files and folders can be the restore resource. For its USB driver, the Windows vista, Windows 7, Windows 8 and Windows 2008 are all supported. The operation is easy, just set up and press the "Do it" button. One bad news is that the tool will not to develop for a long time. You'd better to choose the program as an alternative for Windows 7 USB/DVD download tool.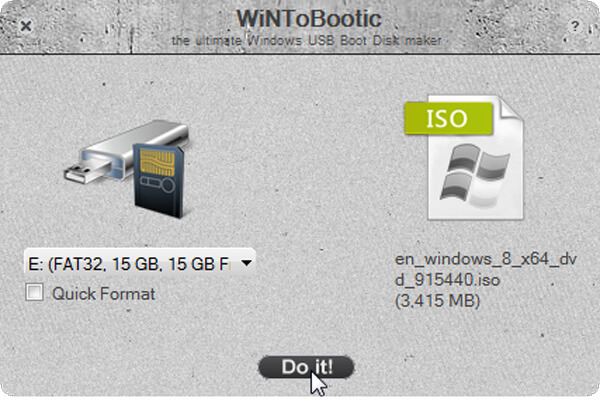 WinToFlash
As for the Window 7 USB/DVD download tool, first you must to know the WinToFlash, which supports windows XP, windows 2003, windows Vista, windows 2008, windows 7 and windows 8. It is professional in checking error and recovery console. WinToFlash has features in various options. Of course it's time-friendly and support to add DVD files and DVD folders, however, adding ISO images is not supported. The WinToFlash can be divided into two modes. They are wizard mode and advanced mode. Choose a task from the drop-down list and hit "Create" tap to start creating.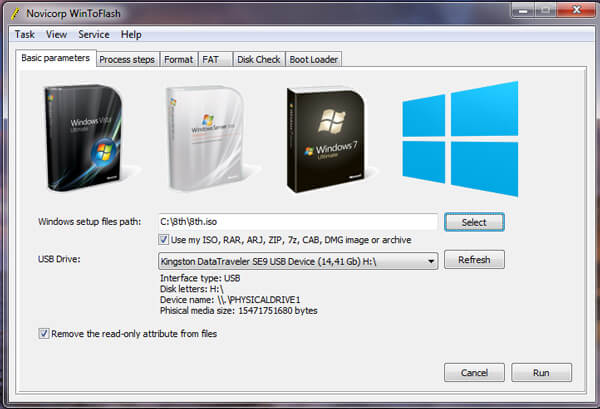 RMPrepUSB
Among all these Windows 7 USB/DVD download tools, RMPrepUSB has most completely functions. You can set up all the utilities in one full page including the Bootloader Options, 4 Filesystem, Overrides and 5 Copy OS files from here after formatting and so on. Just click your personal choices. Besides all these selections, there are a host of other BootLoaders, DiskDoctor, Speed Tests and some other utilities you need to choose according to your own preference and needs. One outstanding feature of this Windows USB/DVD download tool is that the creating process costs few time and takes about twenty seconds. Although it is not the fastest, it is still acceptable.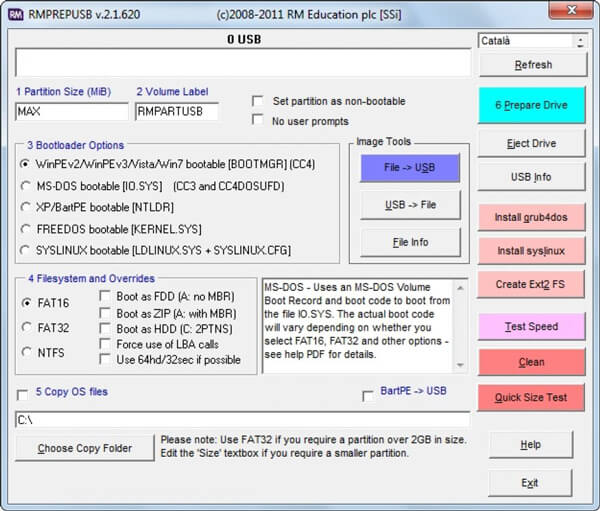 WinSetupFromUSB
WinSetupFromUSB is able to customized interface, compared to the other Windows 7 USB/DVD download tools. It offered more selections in details, and these selection boxes will pop up then wait for your operation and choice. Of course, you can find the program gives you more personal and individual choices and apparently can satisfy your personal needs. However, when it comes to the cost of time, it's more time-consuming than most of tools, it takes more than twenty seconds. After choosing all the utilities, just to click "Go" to move on creating.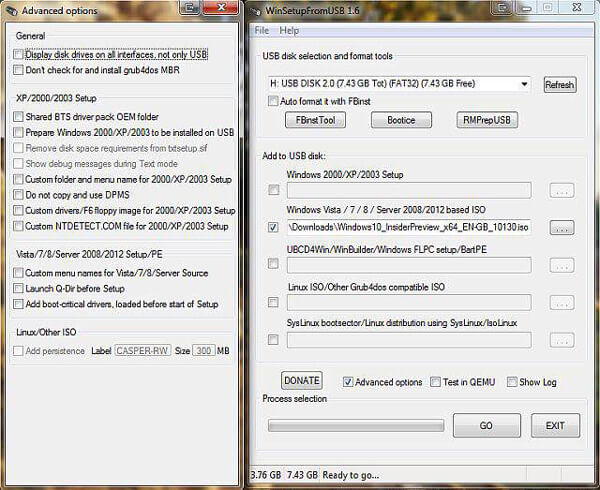 WinUSB Maker
For the Windows USB/DVD download tool, you only need to choose the operation systemssuit for your computer. WinUSB Maker supports Windows XP, Windows Vista, Windows Server 2003, Windows 2008, Windows 7 and Windows 8. Besides downloading windows by using an easy taking flash USB, it can also install a Linux or MS-DOS. What is special to WinUSB Maker, it can install the some image files as well as some external files that you have browsed online. However, something terrible is that when you use the WinUSB Maker, you must use ".NET Framework v4.0" to start creating.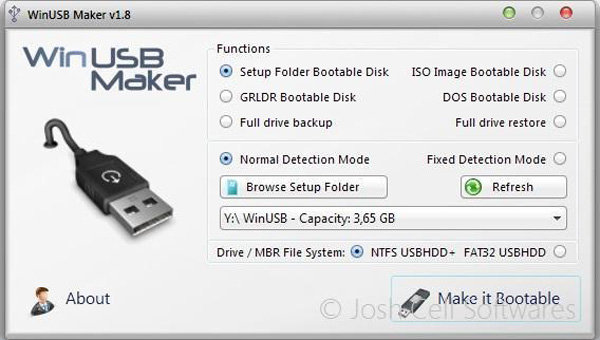 UNetbootin
UNetbootin is a useful Window 7 USB/DVD download tool which supports Mac OS X, windows and Linux to create a flash USB to boot. It is operated easily and convenient because it takes only few steps, however, the UNetbootin is only suitable for both Windows and Linux. You can use it to install some of the Linux files. What's more, you can also upload your Linux files with the location. To notice that the tool can be used only on Linux and windows. However, UNetbootin is not as useful as it used to be, choose an alternative can be a better choice. The Linux distribution allows booting in live mode.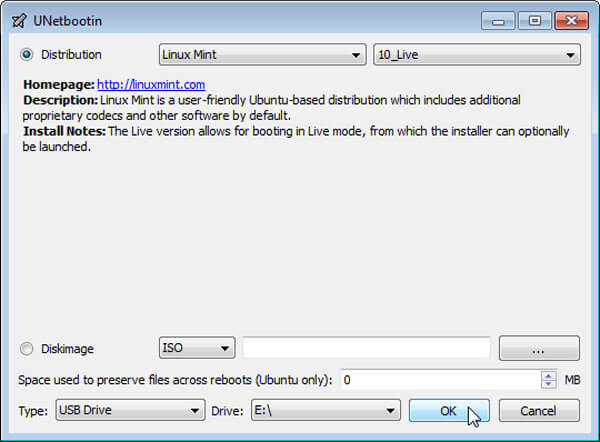 UltraISO
UltraISO is a special Windows7 USB/DVD download tool. When it comes to the features, we have to highlight UltraISO's "Write method" and "Hide boot partition" tap. Before starting using USB and DVD to download, have a glance over the location first and then click to burn the ISO image. As for the Write Method, it suggested that use "USB-HDD+". UltraISO is in middle range of time cost list, and it takes nearly 20 seconds to create the download process. It's still a time-wise tool in all Window USB/DVD download tools.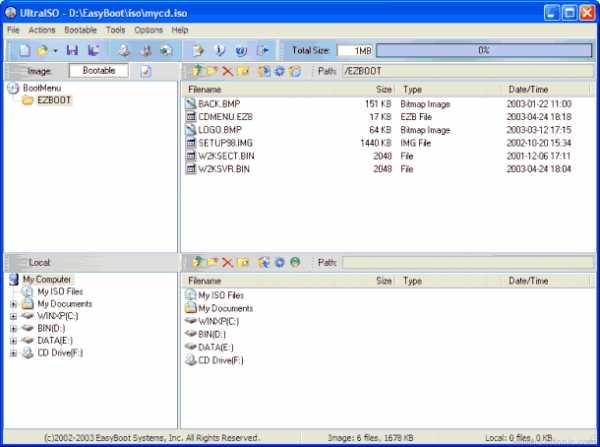 YUMI
It has extension name that is "Your Universal Multiboot Installer". When you need to upload the window system, don't worry about you can't find the Window 7 USB/DVD download tool anymore, the YUMI will pop up if the system has needs. The YUMI need sight operations to move on the process and of course the process is easy. In the interface, you just need to make three choices step by step and that is why the tool was called in-build download selector. At last, please pay attention to the time, it operates extremely fast and only takes fifteen seconds.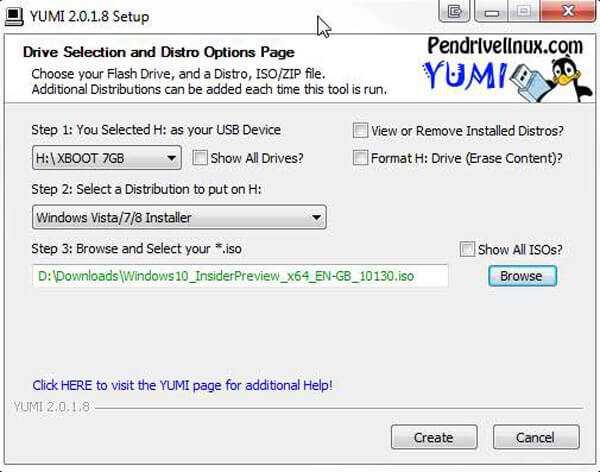 Recommend: Tipard Windows Password Reset Platinum
If you've lost or forgotten the login password on your Windows PC, Tipard Windows Password Reset Platinum tool will solve the issue immediately. This tool can help you remove lost/forgotten local administrator and users' password for Windows quickly and conveniently. You can accomplish this whether you're on Windows XP, Window Vista, Windows 7, Windows 8 or Windows 10, even if you're not an administrator.
Conclusion
The ten Windows USB/DVD download tools mentioned above have their own pros and features. Choose the most suitable tools to help you to download Windows ISO file. If you have any other problems about windows download by using USB pendrive, please leave you messages here.