6 Best DVD Organizer Hardware and Software for DVD Collections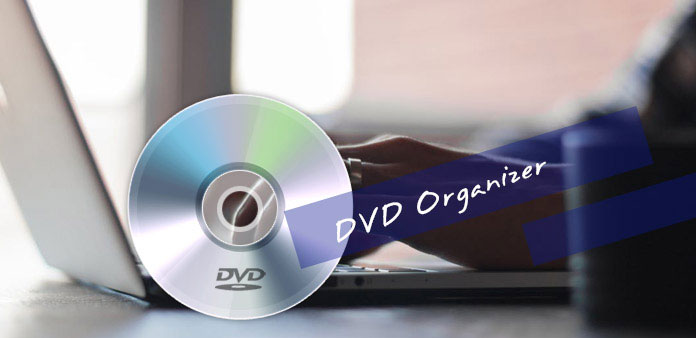 If you are frustrated with collating massive DVD discs, or some precious DVD discs got scratched or broken, you just need a DVD organizer to help you prevent these problems. Actually it is not easy to manage the whole DVD collections, read on and you will find this article below offers 6 best DVD storage and organizer to manage DVD discs files. You can take them into consideration and select the most appropriate one according to your needs.
Part 1: Physical DVD Organizer
Physical DVD Organizer is the best-known and most pervasive DVD storage. It could be a photo album, a box or a shelf. Just enter DVD organizer in Amazon, you can get tens of thousands of result. And then choose the suitable product to manage the DVD discs on your room. If you have a large amount of DVD collection, you can gather the same types in one box instead.
However, with DVD catalogue software giving much more professional and efficient way for big disc collections collation, physical DVD organizer has gradually been a recession time. One of the most important reasons is that when you want a movie in DVD, you cannot search for the DVD disc from a physical DVD organizer.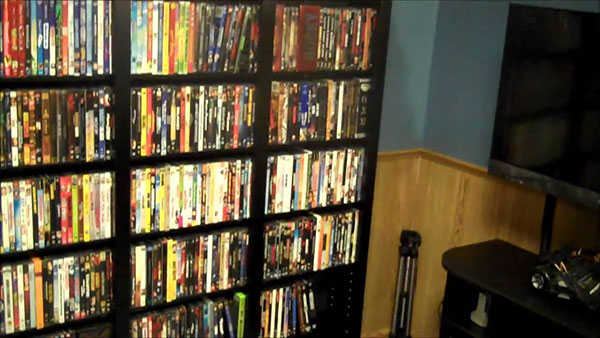 Part 2: 5 Best DVD Organizer Software
Top 1: Tipard DVD Ripper
Tipard DVD Ripper, as the trustworthy DVD organizer software, can help you to rip freely DVD to MP4, AVI, MOV, WMV, MKV, MP3 and more than 300 formats for playing on YouTube with a fast speed and excellent video quality. Besides, it allows you to extract audio files from DVD, and then transform them into other audio formats such as MP3, WAV, M4A, AAC, AC3, etc. Also, you can convert DVD movies to all popular digital devices like iPhone, iPad and iPod. With this all-in-one DVD Rip Software, you do not need to rely on other DVD organizer, but can play your favorite DVD movies on your portable player simply.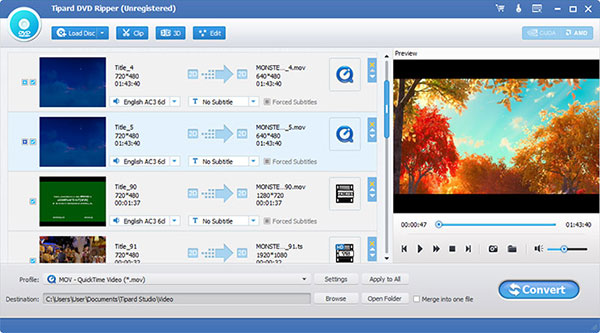 Tipard DVD Ripper is not just DVD organizing software, but also a wonderful video editing tool. You can adjust the 3D settings, crop the video frame, and adjust the video effect and so on in the Edit window. Anyway, it edits videos perfectly. Last but not the least, Tipard DVD Ripper is easy to handle and everyone can operate it effortlessly.
Top 2: DVD Profiler
DVD Profiler is a technically DVD organizer program for DVD organization, collection and management. And it can be downloaded for both Mac and Windows, the DVD organizer App for iPhone and iPad are also available. DVD Profiler recognizes the DVD discs automatically as long as you put the DVD directly into the disc drives.
The advantage of this DVD organizer is that it gives users great experiences at some aspects. For instance, you can do a quick search of DVD catalogue by years, countries and catagories, organize and review DVD movies, customize DVD movies searches, as well as getting disc detailed information. However, some users don't like it cause this app has to ask to review each DVD movie. Beyond that, Asian users are not supported to use DVD Profiler because it doesn't support Unicode.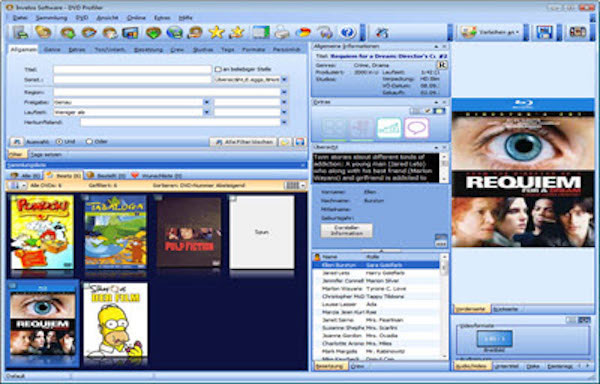 Top 3: ImgBurn
ImgBurn is a lightweight and flexible DVD collection organizer. But different from other DVD organizer apps, ImgBurn has 5 different modes to manage DVD files. Recognize a disc collection to an image file, build an image file from files on your device or network, or write the files directly to a disc, write an image file to a disc, test your DVD drive and make sure that a disc can be completely readable.
ImgBurn supports all versions of Windows Operation systems, including Windows 2008, Windows XP and Windows 10 and so on. Additionally, it handles a large-scale image file formats, including CCD, DVD, IMG, MDS and PDI. What's more, this DVD organizer supports Unicode folder so that Asian users can use it optionally, which is much superior to DVD Profiler.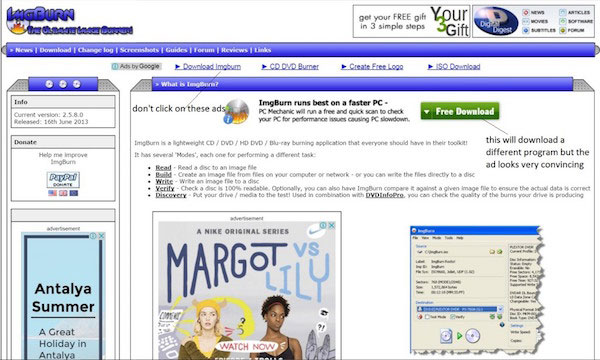 Top 4: VLC Media Player
VLC media player is named as the best free DVD organizers and video players. It has multiple functionalities, advanced controls, and wide support for lots of file types. As for manage DVD files, VLC media player not only enables you to play DVD disc, but also convert and manage DVD discs with the program.
It can be set to more than 60 languages, which makes VCL media player easily accessible worldwide. And VLC media player requires little adjustment for users when they operate this DVD organizer app, cause its interface is installed relatively consistent on diverse operating systems. The DVD organizer software allows hundreds of formats, from MPEG to MKV files. And you can also preview files you are downloading with VLC media player since it plays half-baked parts of video files.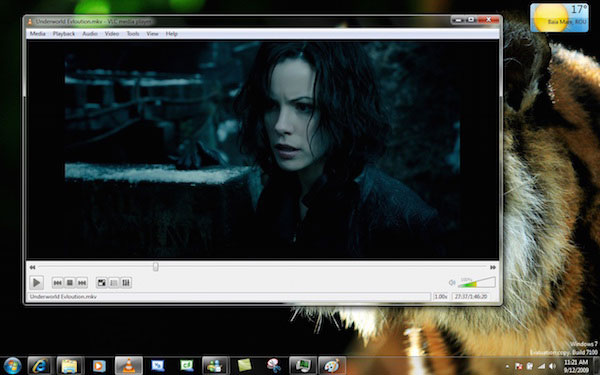 Top 5: eXtreme Movie Manager
If you want to play video or DVD files in just about any formats, eXtreme Movie Manager is probably the recommended DVD organizer. It's fast, lightweight, simply to use and most importantly, plays almost anything. This advanced DVD collection organizer supports all your Movies, TV Shows in your Hard Disk, USB Devices and more.
It can input initial DVDs, such as video codec, subtitles, languages, formats etc. it can organize DVD movies of itself and output DVD copies into Android, iPhone, iPad, Mac as well as Windows. Further more, XMM offers various clean and elegant skins so that you can choose whichever you like to beautify your interface. However, the DVD organizer software is complained for too many introduce screens but little buggy before updating. Also, when cataloging DVD collections, it will close down at times.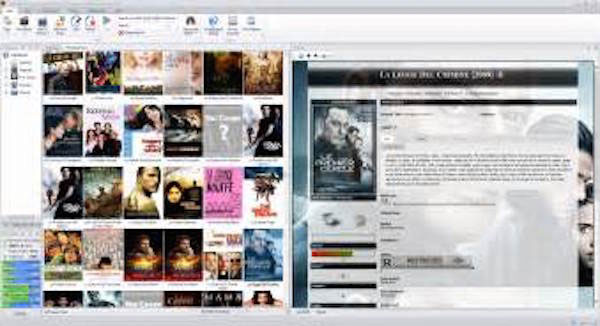 Conclusion
All those DVD organizer software can be downloaded and operated without too much effort. But they do make convenience to your organization of DVD collections. Now that you have already known some nice DVD collections organizers, go and enjoy the features them bring to you. With these DVD organizer & copy tools mentioned above, we hope this introduce will help you keep your complete DVD collections at fingertips.

Click here to join the discussion and share your comments