DVDShrink for Mac – Copy and Compress DVDs on Mac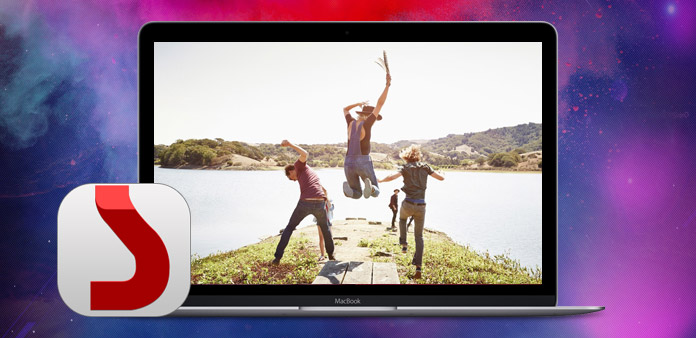 DVDShrink is one of the top 5 DVD compress software listed by lifehacker although there has been no update since 2005. It is free and super easy-to-use. But it is only for Windows users. If you are a Mac OS X user and you want to find DVDShrink for Mac, here it is – Tipard DVD Cloner for Mac.
Tipard DVD Cloner for Mac is designed for Mac users to copy your DVD movies to another DVD disc (compress DVD-9 to DVD5), DVD Folder and DVD ISO image file. You are allowed to choose the copy mode from full disc, main movie and customized. You can run this DVDShrink for Mac on the latest Mac OS X Yosemite perfectly.

Step 1: Download and Run DVDShrink for Mac
Tipard DVD Copy for Mac can be run on Mac OS 10.5 and later version (Mac OS X Yosemite). The full version supports 24/7 email support and lifetime update.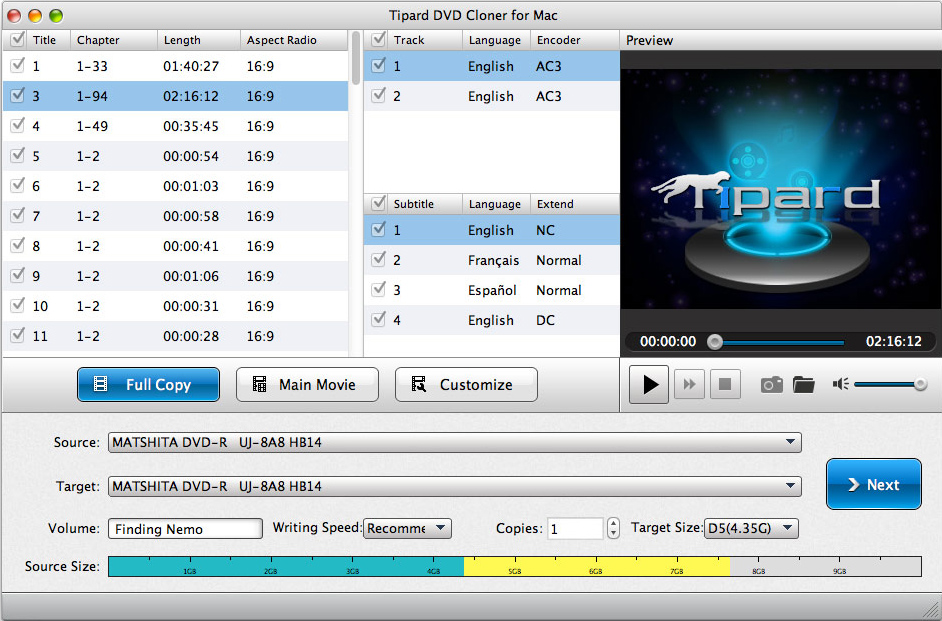 Step 2: Load Your DVD Movie
Before the copy process, you need to load the DVD movie that you want to copy or compress. It is really easy to do that. You just need to open your computer's DVD drive and put your DVD movie in it and then close it. You can click "file" and choose the DVD movie you just put in following the guide of the Mac DVDShrink.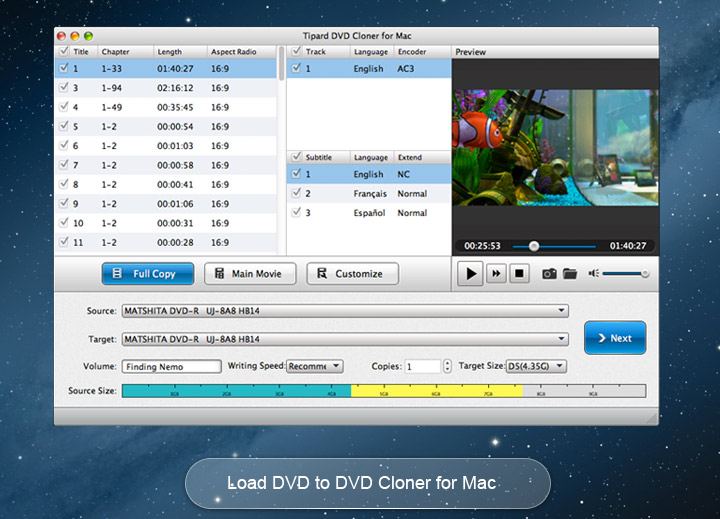 Step 3: Copy/Compress Settings
In this step, you can choose the copy mode according to your need. You can choose from "Full Disc", "Main Movie" and "Customized". And then give your output volume a name, choose the speed of writing, choose how many copies you want to make and DVD-9/DVD-5 you want to copy to. Then Click "Next" button, you are allowed to choose if you want to remove the menu, skip Menu(Directly play main movie), play titles as a loop, remove multi-angle or keep which angle and remove region code protection.
You can also set if you want to delete the temp folder and actions after the copy.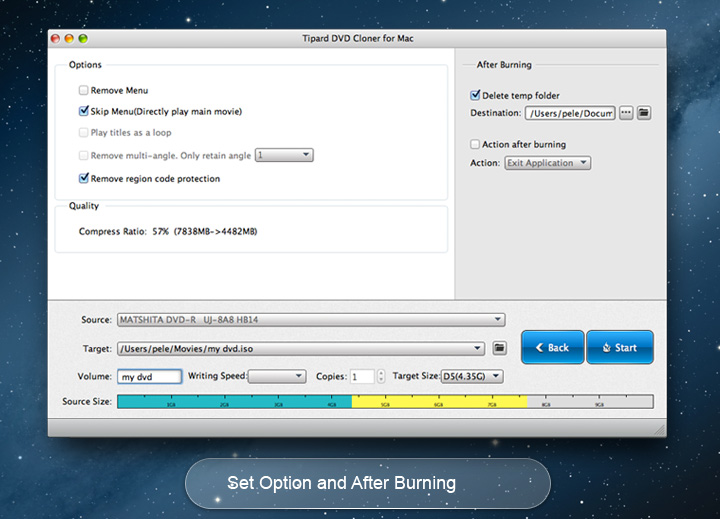 Step 4: Start to Copy/Compress
You can click "Start" button to begin the copy. The DVDShrink for Mac will get the work done as soon as possible.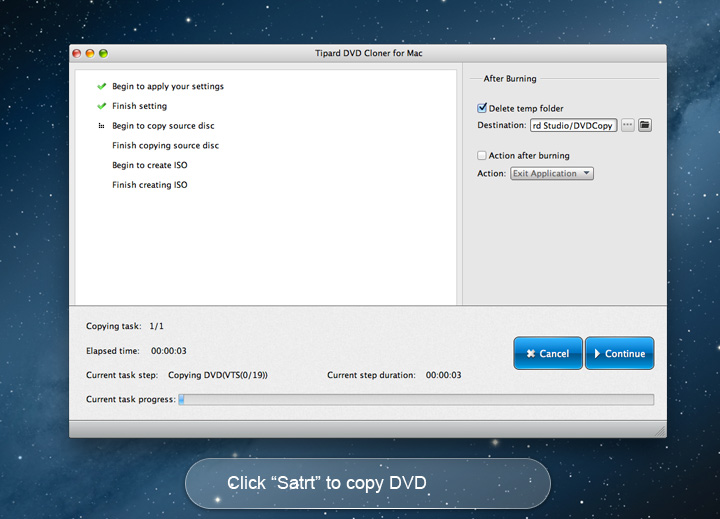 FAQ about DVDShrink for Mac
Is DVD Shrink still available?
Yes, but it doesn't work stably. DVD Shrink doesn't work very well in Windows 10, Windows 8, unless you run it in Compatibility Mode for Windows XP.
Can DVD Shrink convert to mp4?
It would be the simplest question. This's exactly what DVD shrink does - convert all the VOB DVD files in the ISO to an mp4.
Does DVD Shrink remove copy protection?
Yes, DVD Shrink may remove popular DVD copy protections, such as CSS, RC, RCE, etc. in using

Click here to join the discussion and share your comments