The Best DVD43 Alternative – Decrypt DVD on Windows 8/Xp and Mac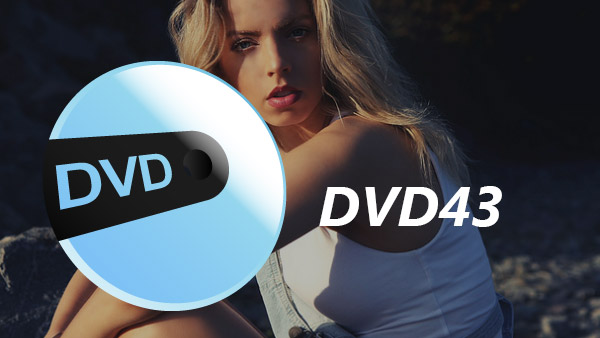 DVD43 is a free dvd copying software that can decrypt DVDs, removing most dvd copy protection schemes, so you can interact with the media using whatever ripping or copying application.
The following is a question from a Super User (a question and answer site).
How to replicate the Handbrake and DVD43 combination on 64 bit Windows 7?
I recently upgraded my pc to windows 7. On my old 32bit machine I used to be able to run DVD43 in the background and use Handbrake to rip a DVD into iPhone format? DVD43 doesn't work on Windows 7 64 bit. So what's the best way to rip the DVDs I want into iPhone format on my Windows 7 64 bit machine?
And now DVD43.com has publish the information that the standalone DVD43 (EXE version) is now obsolete due to incompatibility with Windows 8 and all 64 bit versions of Windows.
On the other hand, DVD43 Plug-in only provides an interface (DLL) to DVD copy programs running on Windows to decrypt DVD copy protection.
So how to decrypt and duplicate DVD on Windows 8/XP/Vista (64Bit)/Mac We highly recommend Tipard DVD Cloner, as the best dvd copying software to replace DVD43. It can decrypt DVD copy protection on all 64 bit versions of Windows and Mac.
How to Copy a DVD with the Best DVD43 Alternative
Step 1
Download and Run DVD Cloner
Tipard DVD cloner is available for Windows and Mac operating system. Click the above button to download the right installer according to your system. Run DVD Cloner and you will see the right interface. Click "File" button and select DVD you want to copy.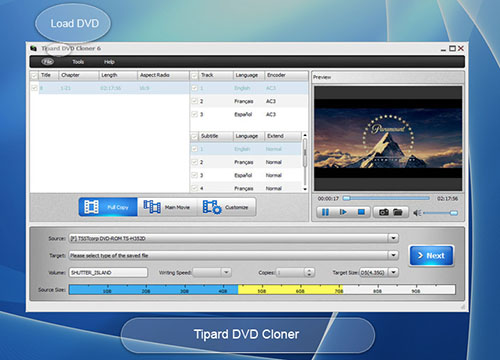 There are three copy mode - full copy, main movie and customize. Select the mode as you like. Also you can change the volume name, writing speed and copy number. Then Click "Next" button.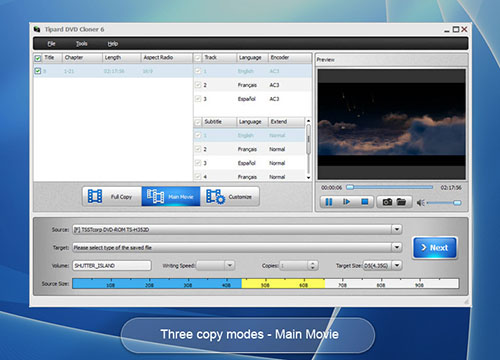 In this step you can remove the menu, skip Menu(Directly play main movie), play titles as a loop, remove multi-angle or keep which angle and remove region code protection.
You can also set if you want to delete the temp folder and actions after the copy.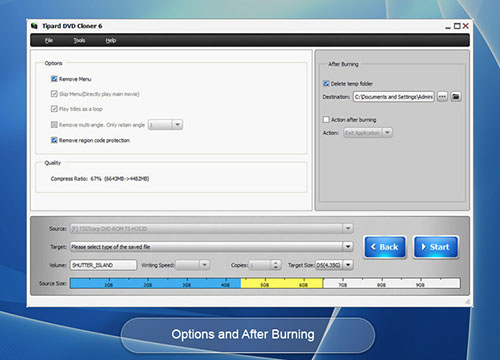 Step 4
Start to Decrypt and Copy
When all is ready, click "Start" button to begin the copy process.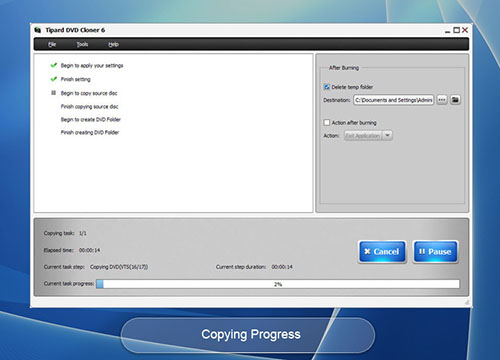 You May Like the Hot Software

Copy DVD disc to DVD disc
Backup DVD as DVD Folder and ISO file
Burn ISO or DVD folder to DVD disc
Super fast copy speed and high image quality

Click here to join the discussion and share your comments